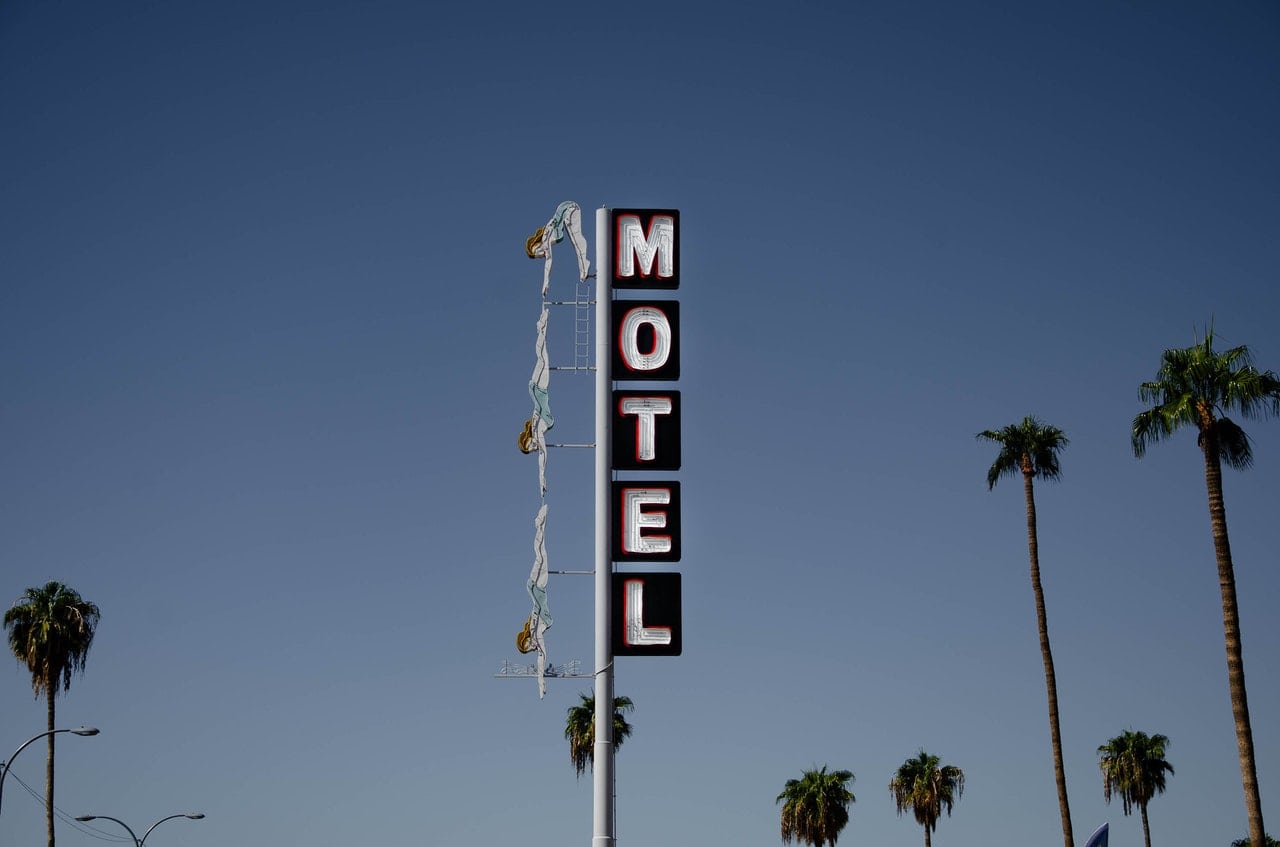 Motels can cost anywhere from $300 to $700 per week. The prices vary depending on location and demand. Motels in destination cities can be more expensive. This is when compared to those one finds along the highway. Prices would also vary depending on how long one stays. The longer one stays in a motel, the more discounts there are.
Another factor that affects the price of living in a motel is the amenities. Some motels have free breakfasts, Wi-Fi, and premium channels on their cable TV. These tend to be more expensive than those that do not offer such amenities.
Most motels offer only the basic amenities. One would have an appreciation of these amenities. This is especially true when one is already traveling for so long. Motels provide a comfortable bed, a bath, and a TV that works. Others may have a coffee pot, a microwave, and a fridge.
But aside from these basic amenities, there is nothing much a motel can offer. Should there be a need to add more, they usually come with a price.
While motel room prices range from $45 to about $100 per night, others are way cheaper. Some motels can even be as cheap as $20 per night. But when faced with these options, one should question its quality.
When motels are this cheap, never expect good quality.
Motels and Locations
Aside from room quality and added amenities, motel prices can also vary. Some can depend on the location. And as previously mentioned, some can be more expensive than the others. Those that are in destination cities cost more than those found on highways.
Motel prices also vary depending on which part of the US one is in.
A motel in San Francisco can cost anywhere from $600 to $700 per week. In a month, it can range anywhere from $2400 to $2800.
Motels in Texas, however, can be at an average of $350 per week. This makes it more affordable to stay for longer periods in motels in Texas. At $1400 or so per month, this is undeniably cheaper than those in SF.
Other cities that are lesser destinations may not be as expensive as motels in SF. One such example is the price of motels in Idaho.
While not overly cheap, this state offers motel prices that are not as expensive as SF's. At $45 per night, this is way cheaper than that in San Francisco. Plus, when you live longer in a motel in Idaho, the discounts would pile up, giving you a much cheaper alternative.
Motels vs. your Other Options
Motels bring with them added advantages when compared to other options. While staying for long periods in Airbnb and hotels can be tempting, they can also cost more.
Airbnb units and hotels provide more amenities. Examples of these are pools, room service, and a gym. Others would be able to provide conference rooms, a spa, and a lot more.
All these amenities make staying in these places worthwhile, alright. But if there is one thing that these amenities give you, it is also the extra cost.
Motels usually do not have these types of extras, and it's OK. Besides, those that live in motels live there for a reason. It could be because of its proximity to work. It could also be because of personal issues or financial constraints.
But for whatever reason it may be, living without these added extras is still possible. Motels tend to stick to providing just the basics. As such, they become more affordable than the other options.
How about renting an apartment instead?
Renting an apartment can also be a good option. But apartments check credit records. One would also have to contend with paying an advance or a deposit before moving in. Plus, there would be electrical and water bills to think of.
Aside from these, there are the internet costs to add to the equation. All these bills add up and accumulate. Would it be cheaper to live in an apartment instead?
You decide.
Motels Abroad
Motels in the past used to be a replacement for tourist camps. This is the same when it comes to the evolution of motels in Australia and New Zealand. Canada has the same story when it comes to motels.
And when it comes to motel prices, the story cannot be any different. Motel prices in Australia are in the $60-range as well. This is not as expensive as those in SF, but it sure is around the US's average price.
The same is true when it comes to motel prices in New Zealand. Here, a night in a motel can cost anywhere from $40 to $100 per night. This is pretty expensive. But with the quality and amenities these motels bring, one can go ahead and turn a blind eye to the high price.
While New Zealand and Australia prices in motels barely differ from that of the US, it is a different story in Asia. This region has some of the cheapest motel prices around.
One example is motels in Bangkok. This capital city of Thailand has motel prices ranging from $14 to as much as $60 per night. While $60 is near the US's average price, this is already the most expensive in Bangkok.
Staying in a $60-per night motel in Bangkok already provides one with more amenities. This is already a high-end motel in Bangkok, compared to a regular motel in the US with the same price.
Motels in the Philippines can even be cheaper. With prices ranging anywhere from $10 to $20 per night, it would even cost you cheap to stay for a month.
But while cheap, the only thing about motels in some parts of Asia is their image. Most motels in Southeast Asia tend to be seen as seedy.
Motels in the US serve as dwellings of highway travelers. However, in some motels in Asia, they serve another purpose. In this part of the world, motels can sometimes be places where couples want to get intimate for a few hours.
Note, however, that this is not true all the time. There are motels in Asia that are legit and are cozy places to spend the night in. There just needs time to evaluate whether the place serves its original purpose or not.
Europe's motels are also priced just like in their Western counterparts. With prices ranging anywhere from $45 to $100 per night, these motels can be just like those in New Zealand.
The motels in Europe, however, can either be a one-star hotel or a love hotel. Some motels are for the traveling market, while some are for other affairs.
The same is also true when it comes to motels in Latin America. In this part of the world, even extramarital affairs frequently take part in motels.
In Ecuador, for example, motels are associated with these types of affairs. In Argentina and Peru, these establishments are called Albergue transitorio. In English, that should translate to a temporary shelter. This already sums up what it is for in Latin American countries.
Are you considered homeless if you live in a motel?
When one does not have a permanent home, one is experiencing homelessness. This would include staying for long periods in a hotel, in a motel, or doing Couchsurfing. Individuals that sleep in their cars are also considered homeless.
The definition depends on whoever is talking about homelessness. Some organizations even have a wider scope when defining the term.
Some organizations even consider doubling up as a high-risk of being homeless. In simple terms, these are households with multiple families residing under one roof.
And so, if you live in a motel, are you homeless? Technically, it is a yes.
This is because, by definition, being homeless does not only mean you live in the streets. This living condition falls under the primary homelessness category.
When one moves from one place to another, that will become secondary homelessness. This would include individuals that move from one shelter to another. If a person also moves from one friend to another, this is also secondary homelessness.
When one lives in a boarding house without his bathroom, it is tertiary homelessness. This is also the same for those that stay in boarding houses without the security of tenure.
So, can you move in and live in a motel?
The answer should be a resounding yes.
But living in a motel has its cons. While the price may be low, the amenities can be pretty basic. There is no pool. The channels may not be much as compared to hotels. Also, some motels may not even come with Wi-Fi connections.
While this may not matter with some, these extras are pretty important for others. Motels also do not come with room service. And not all motel rooms come with kitchenettes.
The purpose of motel rooms is for travelers to have a comfortable and safe place to stay the night. While living in motels for long periods is possible, the idea may not be attractive to everyone.
Why are motels cheaper than hotels?
Hotels can sometimes be cheap. They are mostly expensive. The price depends on the amenities available and the quality of the place. Motels are cheaper. The reason is that motels bring with them basic amenities compared to hotels.
A hotel can be luxurious compared to motel rooms. Hotels cater to traveling tourists. They bring with them many amenities that are absent in a motel's list of services.
One such example of these amenities is the room service. When living in motels, one should contend with having meals at diners. These are mostly found near the establishments. If not that, most motel rooms come with a microwave where you can heat food up.
While not all, most hotels also have pools. There is usually a restaurant that can serve food until way past midnight. For a shot of alcohol, there is always a bar.
Motel rooms do not have these. Aside from the diner nearby, one would also have to look for the nearest pub for alcohol cravings. Another option is to get some beer at a nearby convenience store and have your drinks inside your room.
Hotels also make conference rooms available. This is ideal for when one needs to hold meetings and conferences. This makes hotels useful when it comes to business meetings.
Motels simply do not have these rooms available.
Some hotels also have a spa. This makes it easier for their guests to simply call for a masseur and relax until sleep creeps in.
When staying in motels, it is highly impossible to get a massage. Chances are, there will never be a spa for miles and miles around.
Hotels have all these extra amenities. Motels stick to the basics. This is the reason why most motel rooms are cheaper than hotel rooms.
The word "motel" is from the term "motorist's hotel." This is the reason why most motel establishments have sufficient parking spaces. These spaces always connect to the rooms. This is very useful, especially to those that travel the highway and need a place to stay in for the night.
Because motel rooms are built for such a purpose, there is no need for pools and a spa to go with them.
Over the years, mote rooms have undergone an evolution when it comes to their purpose.
Some individuals choose to stay in motel rooms rather than rent an apartment. These long term tenants changed the landscape of motel rooms forever.
Motel rooms were used for highway travelers in the past. Now, it can be for anyone, for whatever reason they may have. It can be for somebody undergoing a family problem. It can be for someone going through a financial crisis. It can be for anyone.
There is a huge difference when it comes to prices. But the cheaper price means there are no extra amenities that hotels have.
But for the traveling population, this does not matter that much. The price itself makes staying in motel rooms a more attractive option.