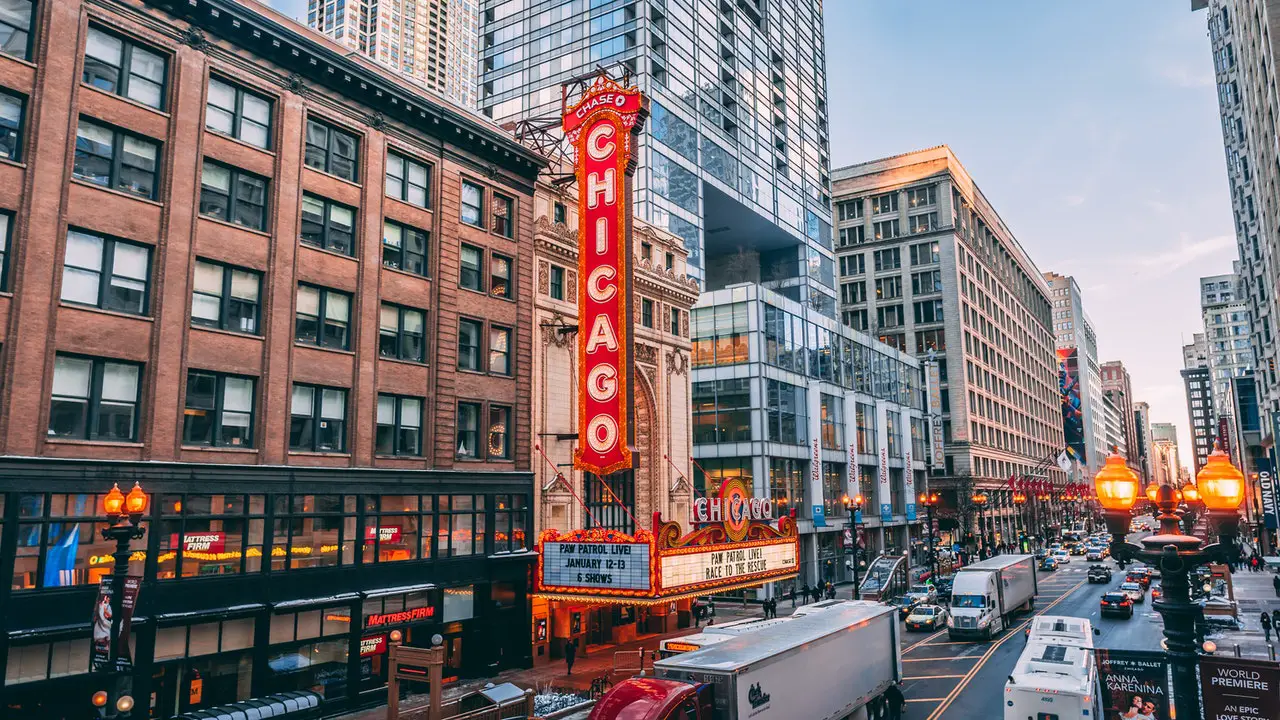 Choosing between Boston and Chicago can be pretty subjective. It is a matter of preference and personality which city stands out. Both are great cities in the United States with plenty of exciting things to offer.
Many people consider cost of living when choosing living between two cities. You factor in living expenses, Chicago wins. Boston is a more expensive city than Chicago but same opportunity for employment.
It is better to live in Chicago than Boston when you factor in the expenses and things to do. It is way cheaper in Chicago than Boston, yet you get plenty of opportunities to work and earn.
Why Chicago is a better place to live in?
Pros and Cons of Boston Living
Pros
Deciding to live in Boston means a higher chance of working for a top-caliber company. Boston is home to Massachusetts General Hospital, Vertex Pharmaceuticals, and Fidelity Investments.
Other tech giants like Amazon, Google, and Microsoft have stations in Boston. It has a higher chance for you to get employed in Boston from these big names.
In the aspect of education, Boston will not disappoint. You can get an education from most top-notch universities, including Cambridge and Medford.
Several city-state universities are the best in America. It is a student-friendly city that international students prefer to live and study.
Cons
However, on the downside, Boston can be an expensive city to live in compared to Chicago. Boston is an expensive city in America, as well. The housing and real estate in Boston are pricier compared to Chicago.
Transportation is another drawback. Even though it is cheaper to commute in Boston, subway line hours are not very reliable. Most of the time, the lines frequently run behind schedule. It is a significant downside of the city, especially when you are working far.
Pros and Cons of Chicago Living
Pros
Chicago, on the other side, is way cheaper than Boston. The housing expenses in Chicago are 1% lesser than the national average. It is a plus factor among people who used to live in skyrocketing rentals.
The city also has a fantastic local food scene which you can appreciate. You can try the Chicago hotdogs or the Chicago-style pizza at a very reasonable price.
Along with the Chicago street food, it has stunning architecture to boast about. The Chicago skyline is breathtaking as it is home to high-towering buildings in the US.
The Tower at St. Jane Hotel, Trump International Hotel and Tower, and Avalon Regal Theater. You will never run out of tall buildings to visit and explore.
Being home to the country's tallest buildings means plenty of employment opportunities. It is a busy city with a lot of things going on. You can quickly start your career in Chicago from an art-related job up to the corporate world.
Cons
On the minus side, as much as they have tall buildings, taxes in the city are high. It has the most significant income tax percentages among the many states in the United States. It is, of course, a downside.
Moreover, traffic is an everyday dilemma in Chicago. Going around the city can be time-consuming and will challenge much of your patience. Compared to Boston, Chicago is a jammed-packed city with more crowd.
On this comparison, Chicago is a better place to live in. It provides more opportunity for a job. It does have plenty of chances to balance your life, as well.
Is Boston like Chicago?
Boston and Chicago are never alike. They are two cities in contrast.
Chicago is more diverse and alive. It is a city built to become world-class.
Chicago will not only entertain you with its art but towering buildings and skyline, as well. The city is on the southwest of Lake Michigan, with 77 communities and 100 neighborhoods. It is a massive city with different and vibrant cultures that would make you want more.
It has many attractions to boast about, from fascinating museums and the city's green spaces. Chicago is also architecturally significant. You can get entertained by looking at the city's tallest buildings and structures.
Compared to Boston, it is also an educational hub. It has the University of Chicago and the University of Illinois. Both have top-notch education to offer.
It has the country's tallest buildings, work opportunities are massive, as well. You can start a career when you choose to move and live in this city.
On the other side, Boston is a blend of the old and the new. It is a city with a colorful colonial past. You can immerse yourself in the country's history and present when you choose to live in Boston.
Boston is much older than Chicago. Aside from its historical relevance, Boston is home to the Museum of Fine Arts. There is the New England Aquarium that can add to the city's attraction.
Boston's tallest building, John Hancock Tower, is nothing compared to Chicago's Willis Tower. In that aspect, Chicago is the mighty winner.
John Hancock's 790 ft tower looks minute compared to Chicago's 1,451-foot Willis Tower. The building reigns supreme, tall and proud that can be hard not to notice.
The jaw-dropping drama of Chicago's infamous skyline makes Boston's skyline timid and shy.
You can get the perfect tableau of Chicago's skyscrapers in the Chicago River.
The attractions in the city will never bore you day and night.
Chicago is full of vibrancy and energy, making you want to explore more. Compared to Boston, you will have a better chance to live an active life in Chicago. Boston and Chicago are never alike.
Which city is better, Chicago or Boston?
Chicago city is better than Boston for a lot of reasons. Chicago offers much of an urban vibe where people are always living the best life. Time seems pretty fast in Chicago than in Boston.
The modernity Chicago presents is also coupled with a higher number of people and more sights to see. If you want to live in a noisier and busier city, Chicago may be ideal for you. There are plenty of activities the city offers that can overwhelm you.
Boston is on a simpler side. You can appreciate better the activities in this city. The pace is slower, giving you more time to admire the beauty of Boston.
There is a bigger crowd in Chicago than in Boston. If you are looking for a more crowded city, Chicago is a good pick for you.
Boston has over 600,000 population, while Chicago is home to more than 2.7 million people. By these figures, more people concentrate in every square mile in Chicago than in Boston. It is far less crowded in Boston City than in Chicago City.
Crowd and people is also a contributing factor why a city is more interesting. The diversity of Chicago has also meant you can meet people from different walks of life. Chicago is more colorful and accomodating than Boston, in this aspect.
Is it more expensive to live in Boston or Chicago?
In comparison between Boston and Chicago, Boston is more expensive than the Chicago. The city is 24.8% more expensive than the city of Chicago.
The housing rate in Boston is skyrocketing. It is the major contributing factor why Boston is more expensive than Chicago. There are other elements why Boston is a more expensive city.
Here is the breakdown of how much cheaper Chicago than Boston:
Consumer prices – 9.3% lower than Boston
Rent prices – 24.8% lower than Boston
Food and restaurant prices – 15% lower than Boston
Grocery prices – 16% lower than Boston
You need to maintain $170,000 in Boston while $110,000 in Chicago for the same lifestyle.
However, Chicago is not a very cheap city to live in. If you came from rural southern states, of course, you would find the city very expensive. There are cities in the United States more affordable than Chicago, as well.
It became affordable if you compare Chicago to other more developed metropolitans. We know that the city is cheaper than Boston. It is also less costly than San Francisco, New York, and Los Angeles. Based on real estate and food prices, Chicago is way cheaper than these cities.
In this sense, you can still get a metropolitan city experience in Chigaco at a much lower price tag. It also has a lot of exciting things to offer. There are museums, art schools, and theaters to enjoy in the city of Chicago.
Compared to Boston, which is way pricier, Boston is simpler and bound by its historical past. Of course, more people would still prefer modernity over tradition. The more developed the city is, the more it can make you feel alive.
Is Chicago a rough city?
Chicago has a reputation for being a rough city. Most would think that the city is one of the most dangerous cities in the United States.
Some would say that it is more violent compared to Los Angeles and New York.
Some are claiming that 12 individuals are shot in the city every single day. However, most of these are not justified. Actual data shows that violent crimes are less in Chicago. There are other cities more violent, like Baltimore and New Orleans.
Chicago is not even on the top list of the most violent cities in America. Based on the data about homicide rates per 100,000 residents in main cities of America.
However, we cannot ignore that Chicago is not the safest city to live in America. Some are safer including less crowded and smaller towns.
The city, on the other side, knows its crime data which it tries to address. Of course, the actual numbers will not lie. It is up to the city's leadership to pay attention to making Chicago a safer city to live and settle.
Chicago has a percentage of crimes on its hands, and better peace and order can help lessen the numbers.
Is Boston safer than Chicago?
Of course, anyone would agree that Boston is safer than Chicago. Given that Chicago has the reputation of being a dangerous city. It is safe to say that Boston is safer than Chicago.
It is not a debatable issue. But it is not the safest city in the United States.
The crime rate in Boston is still higher than the national average. There are violent crimes, property crimes, and even hate crimes occurring in the city.
However, assessing the city's safety should also factor in other elements. It will give us a more holistic approach to measuring how safe Boston is.
You can also consider indicators like community safety, natural disasters, and traffic fatalities. It is also important to include financial protection in the equation.
If we put all these, Boston will take the lead as a safer city. People in Boston are mainly insured. The city has the lowest percentage of uninsured people in the US. But there are still significant occurrences of crimes in Boston. The city government should also address.
Conclusion:
Boston and Chicago are two different cities. They are poles apart. You can see the difference in life both cities offer when you get to live there for a long time.
Chicago is more appealing to people who seek vibrancy and energy. Boston, on the other side, attracts a diverse group of people. They are the peace seekers who prefer a slower pace of life.
In this comparison between Boston and Chicago, Chicago wins. It offers an exciting kind of living without compromising employment and even education.