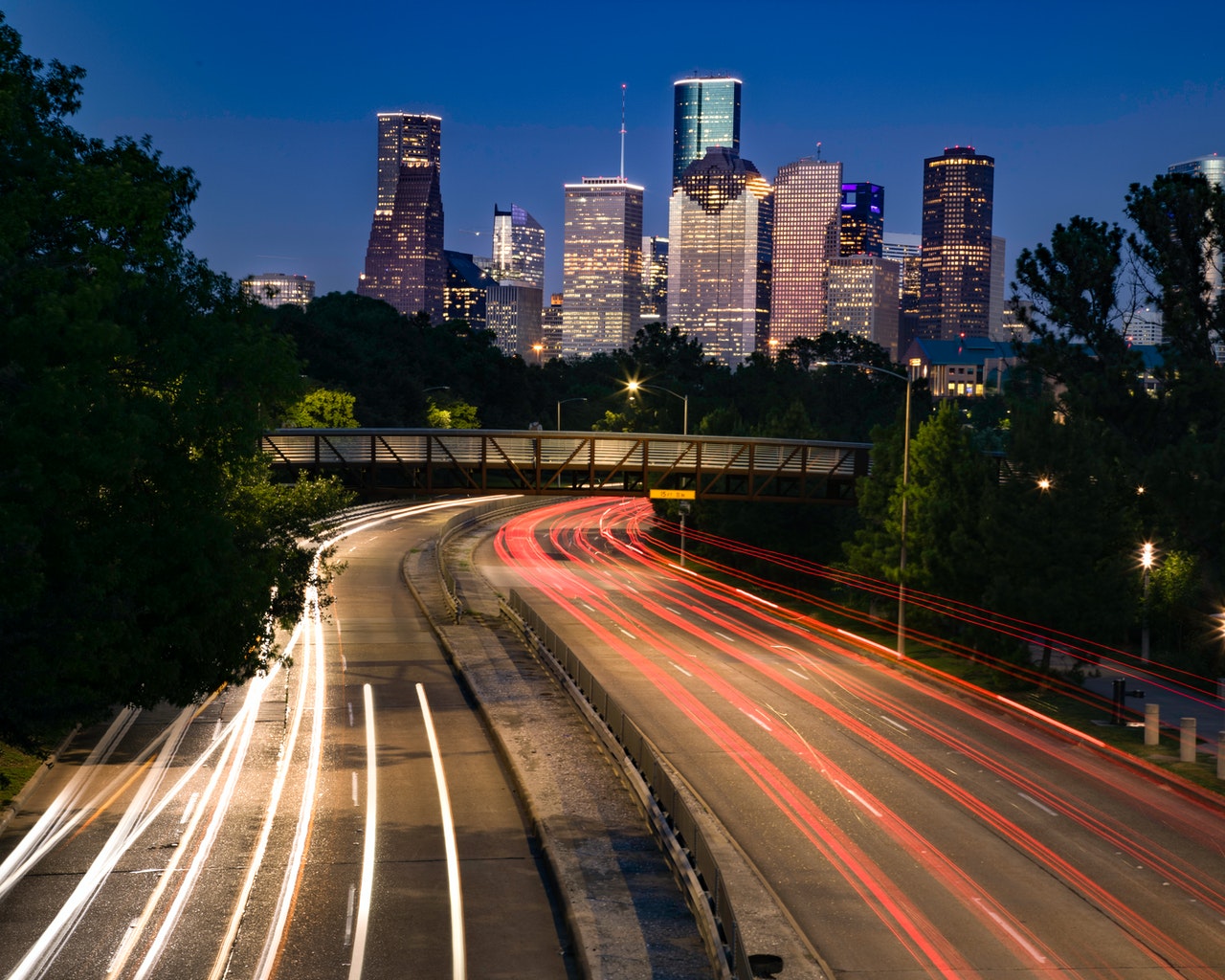 When the City of Big Shoulders meets the Space City, you will not notice much of a rivalry. Both cities may be incorporated in the same year, but they develop differently.
Chicago and Houston come third and fourth as the country's largest cities. They also have the nation's fattest population, but they are hugely apart from each other. Houston and Chicago did not evolve the same way since their incorporation in 1837.
Chicago, a city, located 940 miles south, is an artist's haven. It is famously known for its galleries, art scene, architecture, and cultural offerings.
Visitors would see the city and get a taste of its beauty and artistry. Chicago is no doubt the focal point of 20th-century art and architecture.
You would not miss the works of Louis Sullivan, Frank Lloyd Wright, and even Picasso.
Houston, on the other side, is the country's space haven. It is a large metro in the State of Texas extending to Galveston Bay. The city would instantly be associated with the Space Center Houston. Additionally, you would often hear NASA's astronaut training and flight control complex, too.
These cities may be of the same age, but they are poles apart. Meaning, you will experience life in Chicago different from Houston, and vice versa. Thus, it is entirely normal to compare each other, to know which city is the best place to live in.
The comparison will help you choose which between Chicago and Houston is ideal for you. We will tackle each city's key strengths and offerings. It will help us determine which between Houston and Chicago is the best place to live in.
Is Chicago better than Houston?
Of course, the first thing that comes to mind is identifying which is the better city. We will arrive at concrete and objective answers when we laid out each pro and cons. Thus, here are the advantages and disadvantages of living in Chicago and Houston.
Living in Chicago
Chicago, a city that lies along Lake Michigan, is a place to watch out for. It is vibrant, loud, and filled with exciting sights and attractions. Living in Chicago means a lot of things; thus, we present you the pros and cons when you choose this city over Houston:
Pros
Green spaces and great outdoors

Chicago is a charming city that will attract you because of its gorgeous parks and green spaces. Further, you would surely like its vast outdoors, especially during the fall season.

You can choose to spend quality time among its 500 parks.

It has the famous Lincoln Park, Garfield Park, Horner Park, and Oz Park. You will not run out of unique outdoor experiences when you choose to live in Chicago.

Lake Michigan

Another thing the city always boasts about is Lake Michigan. It may not have wild and sandy beaches like California, but it is home to Great Lake Michigan. It is considered one of the largest lakesSo you in the world, and Chicago is blessed to have it, too. In addition, the lake is recognized as the only river that flows backward. It is sure a big win for Chicago.

Trade and commerce

Chicago is not just an artist's haven but also for people who want to climb the corporate ladder. The city is notoriously famous for being a business center for so many years. As a result, there are numerous Fortune 500 companies headquartered in the city of Chicago. With these giant companies, the city becomes the ninth most prosperous city across the globe.

Cultural heritage and architecture

You cannot resist marveling at Chicago's stunning landmarks and art scene. More than a commerce center, the city is a reflection of 20th-century architecture. You will be impressed by the city's beautiful skyline day in and day out. The city offers you an impressive fusion of both traditional and modern architecture.

State of the art sports culture

Hearing the Bulls and Michael Jordan will direct you to only one city, Chicago. Sport is a massive part of many residents of the town. Chicago has approximately 15 sports teams, including Chicago Bulls and Chicago Bears. With these sports teams, and their athletic prowess, the city named three times the Best Sports City in the US.

Public transport and accessibility

The city is home to the second-largest train system in the country. You would not have a hard time going from one place to another with the city's train system. The Chicago Transit Authority makes buses and trains dependable for commuters. More than that, the city's famous landmarks and attractions are very close to each other. It would help if you had a few minutes walks to reach one site and another.
Cons
Cost of living

Of course, it is not just about glitz and glitter; living walks in Chicago come with a price. Like other major cities in the United States, the cost of living in Chicago is 20% more than the national average. It includes real estate, food, grocery, and utilities. Moreover, you will also spend more on transportation compared to other big cities in the US.

Traffic
Traffic and congestion are also significant issues in the city. Chicago is also one of the most congested and highly urbanized cities in the world. So you would expect an influx of crowd minutes, build-up of vehicles during the rush hour. Even though it has a state-of-the-art transit system, the city cannot beat its traffic and congestion issues.
Living in Houston
Houston is another city that has so much to offer. Aside from being a space haven, it has other worthy experiences to boast about. Houston will surprise you with its cultural attractions, shopping centers, and more. To know more about this city, here are the pros and cons that you should know:
Pros
Reasonable cost of living

Unlike big cities in the United States, Houston is an affordable place to live in. You can earn more and pay less in rent when you choose to live in Houston. So you have an opportunity to save up more money while still living in a gorgeous city. You can still enjoy entertainment, cultural attractions, good food in this city, too.

Homeownership

If you live in the city of Houston, you can get a chance to own your house as real estate is much more affordable. You need not live renting your whole life. You can save to buy a property because there are houses available for average owners. It is a big win for Houston over Chicago, as the latter has to skyrocketing real estate prices.

Employment opportunities

Houston has diverse industries that can give you a higher chance to get employed. It has robust sectors in the medical field, technology, engineering, and energy. If you have knowledge in these fields, you not have a difficult time finding your job. Houston is indeed a thriving economy ideal for people who are seeking employment.

Education

If you are moving with your family or children, it is easier to gain access to several top schools in the country. Houston has an array of universities and colleges you can choose from. These schools, notably the University of Houston, are well-recognized across the country.

Extensive culinary experience

Texas is known for its steak and barbeque. When you choose to live in Houston, you will never disappoint its premium barbeque and steak. Aside from that, the city offers you diverse food options such as European and Asian. You can always check out Anvil, TexMex, and Bayou Place in the city.

Also a green city

Like Chicago, Houston has several parks, bike trails, and outdoor destinations for you. You have the option to visit Discovery Green, Memorial Park, Hermann Park to get some fresh air. The city certainly promotes healthy and balanced living among its residents.
Cons
Bugs and humid weather

Of course, there's always a downside to any city you choose. For example, in Houston, most locals would complain about bugs because of their humidity level. However, you will often encounter mosquitoes and other insects living here. Thus, always be prepared to have repellents, especially when humidity becomes extreme.

Sales tax

Texas may not impose state taxes on its residents, but some cities would go extreme on sales tax. Houston is one of the cities that impose higher sales taxes on its people. Therefore, you need to be mindful of your spending due to sales tax.
Is it cheaper to live in Houston or Chicago?
It is cheaper to live in Houston than in Chicago. Accordingly, living in Chicago is 11% higher and more expensive in Houston. Conversely, living expenses are lower and cheaper in Houston than in the city of Chicago.
To understand the cost of living in both cities, here is the detailed comparison:
Consumer prices – Houston is 19% lower than Chicago
Consumer prices and rent – Houston is 22% lower than Chicago
Rent and property – Houston is 26% lower than Chicago
Food and restaurant – Houston is 16% lower than Chicago
Grocery prices – Houston is 18% lower than Chicago
In terms of affordability, Houston would surely be the preferable place to live. It is way cheaper to be in Houston than in Chicago.
Is Houston or Chicago safer?
Being big cities means having a higher chance of crime occurrences. The diversity and the number of people in a particular addition, your city, can reflect potential crimes.
Chicago and Houston are notoriously known for being one of the dangerous cities in the US. But between the two, Chicago is much safer than Houston.
Data suggests that the violent crime in Houston is 50.4% while 49.9% in Chicago. It is higher than the 23% national average. In terms of property crime, Houston has a 63% rate while 46.3% in Chicago. In both areas, Houston has a higher crime rate than Chicago.
For this aspect, it is more preferable to live in Chicago than in Houston. Nevertheless, you will be able to find safer neighborhoods in Houston, too.
Conclusion:
Finding the best city for you means weighing in its affordability and safety. For example, Houston is a much affordable place to live in, but Chicago is safer. Thus, if you want a place you can afford, you will find Houston preferable to Chicago.
However, if safety is your paramount concern, you find Chicago as the best place to live. If you factor in other elements like experiences, opportunities, and health, Chicago wins.
The city offers you more than just a job or employment. It also gives you vast opportunities to live an exciting and fruitful life. Chicago provides you the best form of entertainment while giving you financial stability. So in this comparison between Chicago and Houston – Chicago will still win.