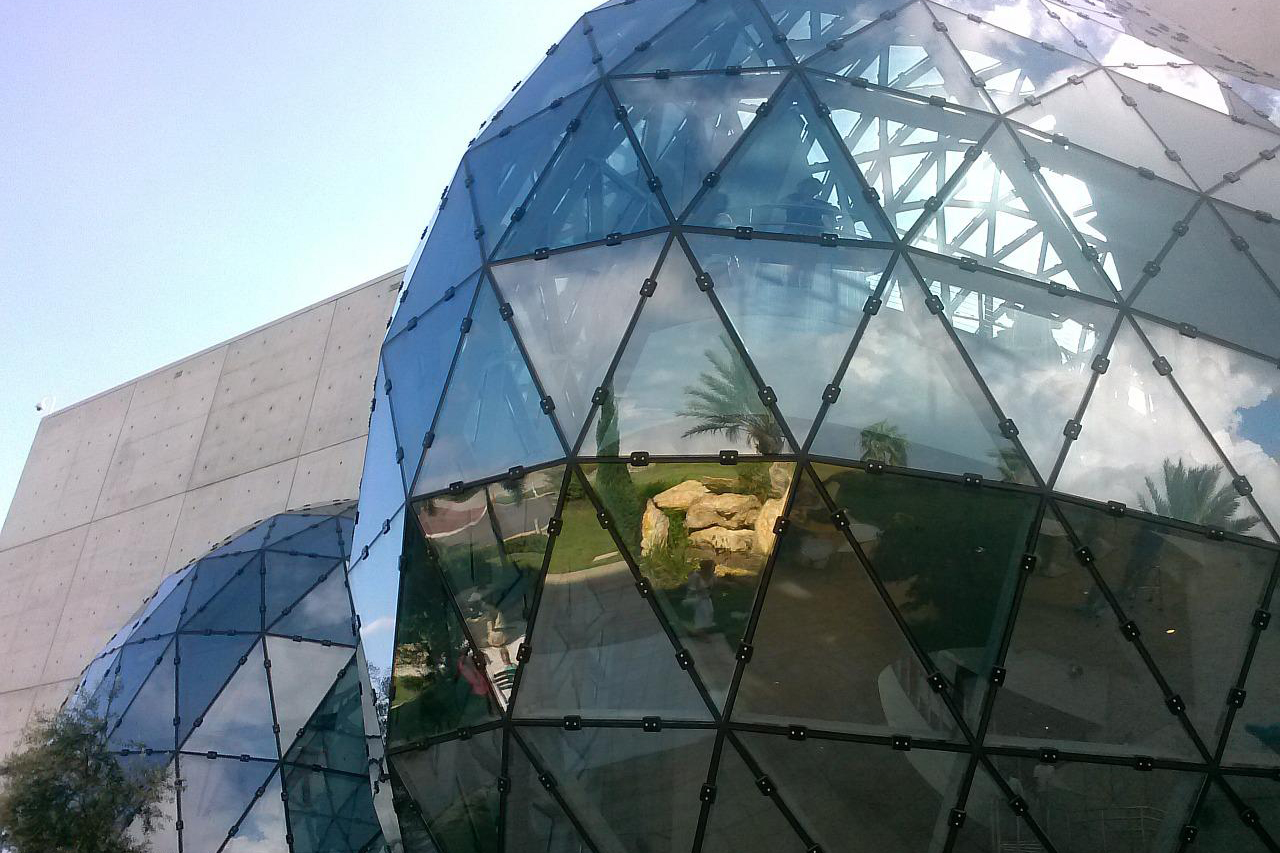 Florida has been a go-to summer destination for travelers worldwide because of its pristine beaches and fine weather. One of the top cities you should not miss in this southeastern state is St. Petersburg. Dubbed the 'Sunshine City,' St. Petersburg or St. Pete lies on the Pinellas Peninsula on Florida's Gulf Coast and is famed for its perpetual sunshine.
Sunshine city is easy to navigate even if you do not have a car. You can effortlessly reach its fine arts museum, Michelin-starred restaurants, natural wonders, and cultural centers without needing a car. The major attractions are near each other, and you can reach them on foot.
So, let's explore St. Pete further and check out these +12 Things to do in St. Petersburg without a car:
1. Fort DeSoto Park
St. Pete is not just about beaches, sand, and sun; there are natural wonders the city can boast about, such as the Fort DeSoto Park. The fort is a major hotspot for birdwatching and can accommodate at least 300+ species of bird. It also opens opportunities for other recreational activities like rollerblading, biking, hiking, and fishing.
Fort DeSoto Park is around 1,136 acres and is regarded as the largest park in Pinellas County. The park comprises five interconnected keys that cover various natural wonders. You can see beach plants, palm hammocks, wetlands, and other native plants visiting Fort DeSoto Park.
These interconnected keys play a vital role in preserving and conserving the natural environment in the area. When you reach the park, you can see over 7 miles of waterfront showcasing the city's stunning white sandy beaches. There is an 800-foot-long boat launching facility and camping sites for those who want a more thrilling experience in the park.
2. Saturday Morning Market
If you want to see or experience what St. Pete locals do, visit the Saturday Morning Market. The market opened in 2002 in downtown St. Pete in the Al Lang Stadium parking lot. It is one of the most anticipated events every week because of the overflowing goods and local produce one could buy.
It is available on Saturdays with more than 125 vendors selling their goods. There are tons of things to explore and discover at the Saturday Morning Market. Aside from fresh and organic produce, there are baked goods, novelty items, unique pieces of artwork, and so much more.
Score a great deal and enjoy organic and sustainable fresh vegetables, fruits, and meats at the market. You can also try some international cuisines that some vendors proudly sell. Try out some of its 'ready-to-eat' food with Greek, German, Italian, Cuban, or Mexican flavors. Artison foods are also available, like imported truffles, pickles, popsicles, jams, and pastries.
3. Waterfront Arts District
If you want to embark on an artistic and culturally-filled city tour, you should not miss visiting the Waterfront Arts District. Located at the back of St. Pete's waterfront area, you will see an exciting district housing several art galleries, museums, and cultural sites.
The Waterfront Arts District is home to Sunshine City's most renowned cultural attractions. Here you will see the Dali Museum, The James Museum of Western & Wildlife Art, and the St. Petersburg Museum of History. You can also visit the South Straub Park and St. Pete Pier nearby.
The district is the perfect place to enjoy a day of cultural and artistic discoveries. You can quickly jump from one attraction to another, as they are within walking distance from each other. There are also city parks in the vicinity where you can relax, enjoy the scenery, and breathe some fresh air.
4. St. Pete Beach
Of course, your trip will not be complete if you do not experience the beautiful waters of St. Pete, Florida. Near downtown is the fun and fantastic beach called St. Pete Beach. The place has an impressive and spectacular vast stretch of golden sand and clear water where you can swim and have fun under the sun.
St. Pete Beach is a primary tourist destination in the city, with thousands of tourists flocking every year. Various lodging and accommodations are available to cater to the number of travelers visiting the area. You can quickly look for a place that can suit your travel budget, such as condos, hotels, and even luxury resorts.
The beach offers plenty of water activities, including fishing, jet-skiing, frolicking, parasailing, and snorkeling. It is the perfect place to visit if you want to spend some quality with your family or friends. Indeed, you should never miss this attraction.
5. Edge District
If you want to know how lively and vibrant the city of St. Pete is, you have to explore the Edge District. The district is an award-winning Florida Main Street and Main Street America, offering you loads of fun things to do. The area is full of eclectic restaurants, cafes, breweries, and quirky independent shops.
The Edge District is a commercial powerhouse where micro and big businesses increase within the area. You will see unique businesses here, such as bohemian clothing shops and antique furniture stores. There are also yoga centers and Escape Room game venues you can explore.
Wander the Edge District and explore its restored buildings, public art, and landscaped corridors. Check out its most visited attractions, such as the 930 Central Flats, Grassroots Kava, and Kalamazoo Olive. You have plenty of cultural experiences to try here, and some of them are for free.
6. Tampa Bay Watch Discovery Center
You will find the Tampa Bay Watch Discovery Center at 700 2nd Avenue NE, St. Petersburg. It is a learning center offering interactive activities for people of all ages. The discovery center is a significant site to visit here in St. Peter if you are traveling with kids.
Exhibit areas center on educational and informative displays about wildlife and the ecosystem. As a learning center, you will witness video presentations, talks with experts, collections, and a touch tank for young and old.
Learn about the planet earth here at the Tampa Bay Watch Discover Center. Explore its main galleries, including the Living Estuary Exhibit, One Planet One Ocean, and Oyster at Work. Watch and learn more about sea creatures and participate in daily feeding activities for seahorses, diamondbacks, and even mangroves.
7. Egmont Key
For a more personal and calming tour, you can visit the Egmont Key at 4905 34th St. South, 5000 St. Petersburg, Florida. The place is one of the most secluded areas in the city but showcases pristine beaches. It is a wildlife refuge, but it offers an excellent site where one can relax and commune with nature.
You can reach the Egmont Key by boat, which will give you access to both the natural and cultural history of Sunshine City. You can see an old lighthouse built in 1858. The lighthouse was a standing witness when the area served as a camp for captured Seminoles during the 3rd Seminole War.
Fort Dade was also established in 1898 during the Spanish-American war. Besides the historical and military sites, you have many things to do and discover. You will appreciate its rich flora and fauna and see gopher tortoises and various species of seabirds.
8. Gulf Beaches Historical Museum
If you like to learn more about the local history of St. Pete, you can head straight to the Gulf Beaches Historical Museum. It is a mini and intimate museum that focuses on preserving the local history of St. Pete through its various exhibits. It was a church built in 1917 and converted into a museum today.
The Museum is the perfect place to learn about maritime narratives about the Five Keys of Florida. It captured even the contemporary history of Pinellas County in the state. Exhibits about the Second World War and other artifacts in the 1500s are also in regular display.
More than the history of Florida, the Gulf Beaches Historical Museum can widen your knowledge about the marine creatures around St. Pete. There is a gallery about Red Tide and its direct effects on the environment. Aquatic creatures residing in the city, like sea turtles, are also part of the Museum's interactive display.
9. Upham Beach
Some of the famous beaches in St. Pete are touristy sites and very commercialized. If you desire a more peaceful and calm environment, there is Upham Beach that you can visit. The beach is a few blocks away from Historic Corey Avenue.
A few of the Sunshine City beaches are not surrounded by towering buildings and hotels. Upham Beach features volleyball courts for daily activities and surfing and fishing sites. The place is neat and clean and less crowded.
The beach is also quieter when few restaurants and bars are open during the night. You will only hear some music from afar where more hotels, restaurants, and entertainment venues. It is an excellent place to spend your day without dealing with too much crowd.
10. Sunken Garden
In the heart of the busy and flourishing city of St. Pete is a botanical paradise called Sunken Garden. It is a botanical hideaway where you can spend time alone and marvel at the beauty of your surroundings. The garden is also considered a living museum because it is home to century-old tropical plant species and flowers.
The Sunken Garden is home to more than 50,000 tropical plant species spread throughout the area. When you follow its winding walkways, you will be in awe at the lush paradise surrounding you.
Explore the Sunken Garden and discover its natural wonder. Ensure that you also see its cascading waterfall and several flamingos circling through it. You can spend time at the Japanese garden, cactus garden, and a walk-through butterfly garden.
11. Imagine Museum
The Imagine Museum is one attraction you should never miss when in St. Pete. It is one of the top museums in the United States dedicated to art made by glasses. The Museum is also home to the impressive Trish Joy Collection of about 1,500 pieces in numbers.
The Museum has three significant tours which you can try – Current, Future, and Past. With these tours, you can see both its special and permanent collections. It also has an interesting and exciting collection of other items like the 1,000 Buddha installation.
Experience all the three tours offered by the Imagine Museum. Check out the Trish Joy Collection on the first tour, then learn everything about the studio glass and understand the evolution of studio glass work in Europe in the last set. Ensure that you also visit the Marin Blank and Florida in Transformation galleries.
12. Boyd Hill Nature Preserve
If you want to add something to this list, then take some time to see Boyd Hill Nature Preserve. It is a unique place located at the heart of the city. Indeed St. Pete will never run out of natural wonders, from white beaches to nature preserves.
The nature preserve presents you with an abundance of things to do in the area. You can explore the Lake Maggiore Environmental Education Center or the Wax Myrtle Pond. There are limitless things to do here in the education center, such as camping and hiking.
If you want a more athletic experience, you can invite your friends and indulge in hours of hiking and walking through its various trails, such as Swamp Woodlands Trail, Willow Marsh Trail, and Scrub Island Trail. It is the perfect place to visit if you want to be fit while surrounded by St. Pete's beauty.
Sunshine City offers you a complete travel package. When you visit this city, you have to plan your itinerary because of the overwhelming options it presents. You can choose from museums, nature parks, beaches, and cultural centers; all included in this guide.
I hope you find the list helpful in choosing your next travel destination. If you want to share your story, I will be delighted to hear from you; comment your thoughts below.