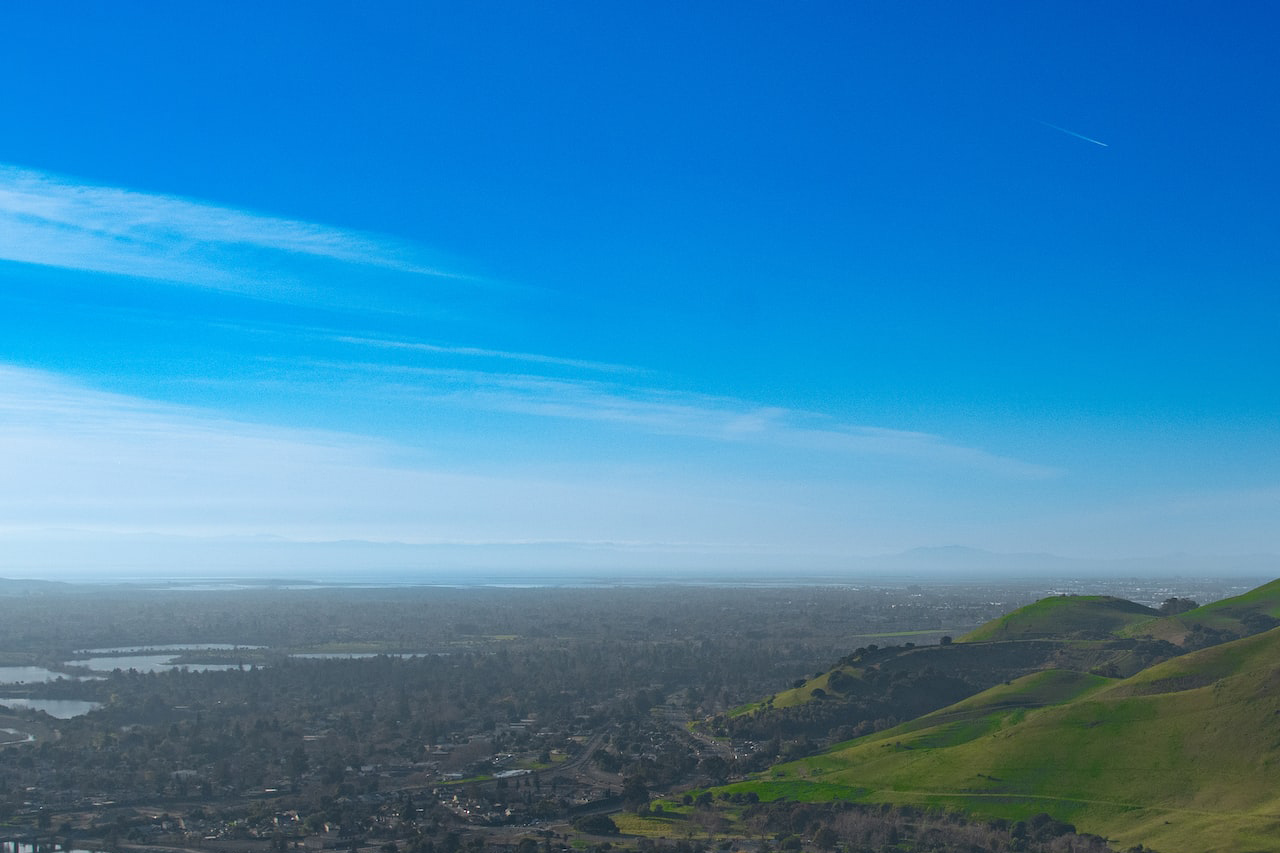 Fremont, a metropolis in the San Francisco Bay Area, is a bustling and growing community. People worldwide have decided to relocate to this area, and it is clear why.
Living in this metroplex allows you to take day trips to San Francisco and other nearby large cities. It has a beautiful climate, a diverse culture, a vibrant downtown, and plenty of outdoor activities to keep you entertained.
However, Fremont, like other large cities in California, may be an expensive city for someone looking for an affordable cost of living. Even if you find these drawbacks, you may still believe that Fremont is the best place for your needs.
This article will then provide you with the most comprehensive evaluation of the city's positive and negative aspects. Then you can resolve whether or not this location is a better fit for you.
Is Fremont, California, A Good Place to Live In? Culturally Diverse City in California
The Good Side
The Ethnically Diverse Town
One of the best features about living in Fremont is its culturally diverse, as evidenced by its lovely people and neighborhood.
According to data from the datausa.io website, the five largest groups are 59.2% Asian, 20.2% white, and another ethnicity that makes up 20.6%. Approximately 78% of the residents are also US citizens.
With this cultural diversity, each group's rich influence reflects the city's culinary culture, events, and festivities.
The Fremont Festival of the Arts is among the most notable events celebrating the local culture. There is also the Fremont Burger & Brew Fest, which celebrates the city's gastronomy.
In addition, to honor the Muslim community, the town hosts the Halal Fest, one of America's largest halal food festivals.
Whatever ethnicity you are, know that the city will always welcome you with open arms, whether for work, leisure, or permanent residence.
The Beautiful Weather of Californian State
The best reason people relocate to California, specifically Fremont, is that it has the best weather in America.
The weather here is 9.9/10. The average temperature in July is around 77 degrees Fahrenheit, while the lowest temperature ever recorded is 42 degrees Fahrenheit in January.
Fremont received 16 inches of rain on average over the year. Meanwhile, there is no snow here, and you have 264 sunny days. This pleasant climate allows you to enjoy beautiful outdoor activities like hiking at Mission Peak Regional Preserve, Quail, and Bayview Loop.
People move down here because of the pleasant weather. Residing in Fremont is also the best deal if you want to enjoy various activities.
Beautiful Outdoor Recreational Spots
You have a whole weekend here because of the beautiful weather. Also, you may no longer be a homebody because there are so many fun things to do in your neighborhood.
You can see the famous Railroad Museum at Ardenwood Historical Park. The Central Park along Paseo Padre Parkway is the next outdoor space where you can relax.
There is also the Aqua Adventure Waterpark, which is ideal for a family weekend away. Meanwhile, Quarry Lakes Regional Recreation Area has a six-mile course ideal for watching the sunset.
If you cannot get enough of the city's historical sites, you can visit the Shinn Historical Park & Arboretum and the Niles Canyon Railway.
Then, at the famous Niles Farmers' Market on Niles Boulevard, you can round out your day trip with something to take home.
So, whatever you have in mind, know that Fremont is a large community that can fulfill your desires.
Proximity To Bigger Towns
Living in Fremont allows you to take advantage of its proximity to other California cities. If you want to drive to Silicon Valley, it takes only 21 minutes. Also, San Francisco is only 38 minutes away, while San Jose is about 25 minutes away.
Meanwhile, if you enjoy a busy adult life and want to visit Peppermill Casino in Reno, Nevada, it is only a three-to-four-hour drive away.
Because Fremont is so close to other large cities, you can take advantage of its amenities, features, and even job opportunities without leaving Fremont. You can even look forward to a good day trip nearby San Francisco Bay for your weekend getaway.
This advantage is also economically beneficial to the community. Thus, living here will give you an excellent place to experience many prospects while living in a close-knit neighborhood.
Top-Notch Educational System
If you have school-aged children or are pursuing a degree, getting an excellent education in Fremont is not tricky.
The city's schools have a good reputation for providing quality education to their students. There are forty-three public and 119 private schools, with a student-to-teacher ratio of 20:1.
Warm Springs Elementary School, John Gomes Elementary School, and Mission San Jose Elementary School are among the best elementary schools in the area.
Furthermore, when it comes to secondary schools in this city, American High School takes the top spot. Next in line are Mission San Jose High School and Irvington High School.
Furthermore, obtaining a diploma is not a problem here. 78% of the residents here have a Bachelor's degree or higher.
A two-year degree program is available at Unitek College Fremont Campus and Ohlone College. Meanwhile, four-year programs are available at San Francisco Bay University and Medical Career College.
The Bad Side
It Takes Time to Commute Here
One disadvantage of living in Fremont is that you may be stuck on the road for an extended period. The national average for a one-way commute is only 26.4 minutes, but the city's average is 33.6 minutes.
Another issue with transportation in this town is that it is also car-dependent. Around 72.5% of working people drive to work, while 9.4% take public transit.
The Bay Area Rapid Transit System, or what locals name BART, is the region's primary mode of public transportation. It has a five-line service map to serve Fremont and the surrounding towns. If you get stuck on the road, you may need more extended patience to get through it.
It is Getting Overpopulated Here
Although it is a good thing that people are migrating to Fremont, it is also becoming out of control.
The metropolis has a population of approximately 234,569 people. With this, the city's population density is 3,028 people per square mile. This figure is above the national standard of 93.3 people per square mile.
According to usa.com, the city has a total area of 77.46 square miles. The town is small, and it means that if population growth continues at its current rate, there will be overcrowding in the future.
What Is the Cost of Living in Fremont, California? The Expensive City Near San Francisco Bay Area
The Good Side
You Can Still Afford to Live Here
The Fremont housing market is more expensive than other similar communities of size.
If you want to live here, there are still affordable homes available. The Baylands neighborhood is one of the best places to look for lodging. It is worth $519,698, half the price of the average Fremont home.
Next door is Centerville, where you can buy a house for $639,860 and rent a single flat for around $2,102 per month. Meanwhile, the median home value in the downtown area is $619,708, and the monthly basic rental fee is $2,497.
Another neighborhood to consider is Cabrillo, where you can buy a home for $850,011. And if you want to rent, you will need $2,541 to do so. This pricing is still lower than what you can expect to pay if you live in the city's luxurious villages, such as Mission Hills or Vineyard-Avalon.
Utilities In Fremont Are Also Acceptable
Paying your utility bills in Fremont is also advantageous due to its low prices.
If you live in an 82-square-meter apartment, your monthly estimated monthly utility bill is $224.37. According to the numbeo website, this pricing includes water, electricity, and garbage collection. In addition, if you want to install an internet connection, the average rate in this area for 60 Mbps is around $64.09.
Even if you move to the city, you can save money on your monthly bills. However, saving as much energy as possible is prudent, so your expenditure does not drain your entire bank account.
Cost-Effective Grocery Shopping
The Bay Area is well-known for its fine dining establishments and abundance of food delivery options, and Fremont is no exception.
However, you can still find better options for cheap groceries and food supplies here. Irvington Farmers' Market, Niles Farmer's Marketv, and Fremont Bay St Farmer Market have low-cost, fresh produce.
Furthermore, Foodmaxx on Fremont Boulevard and Smart & Final Extra on Walnut Avenue are good options if you are on a weekly food budget.
The Bad Side
High Tax Burden
If you live in California, you should brace yourself to pay a higher tax bill. Even so, Fremont is not an exception to this rule.
The city's sales tax is 0.5%, with a district rate of 4%. If you combine the state and county's 6.25%, you get a total of 10.25%, which is higher than the national median based on the sales-tax website.
Furthermore, buying a home here will cost you an additional 0.78% on top of the purchase price. This percentage is below the national median of 1.07%. So, if you want to live here, remember that the tax burden is heavier than in other places outside California.
Fremont's Overall Living Cost Will Cost You More
The general cost of living in Fremont is skyrocketing. The city's luxury housing market influences the high spending here.
The average home value in this area is $1,344,300. This price will undoubtedly shock you, making you believe that minimum wage earners cannot afford this accommodation. With expenses like this, it is no surprise that people would instead rent than own.
To begin with, California is already a costly place to live. However, there are still attractive options in the neighborhood, and you should be able to afford a decent home soon.
Why Work in Fremont, California? A High-Paying Urban Area In The Bay Area
The Good Side
Attractive Earnings in The City
Because of the attractive pay, people prefer to work in Fremont. A single adult's average income in this city is around $47,000. Meanwhile, the average household income in this city is $122,191.
These higher median earnings attract more professionals to the city in search of better opportunities. If you want a good wage, you might find a managerial job at Washington Township Medical Corporation or Three Way.
There are also more chances to elevate your earnings at Privacera, Shockwave Medical, and Attivo Networks. Furthermore, if you pursue a career in architecture, engineering, or law enforcement, you can earn an average salary of $100,000 or more.
The Positive Job Market
Fremont's advantage of having a good salary creates a favorable job market. Over the last few years, there has been a 1.45 increase, and the city anticipates a 37.02% growth for the next ten years.
The first quarter data from the Bureau of Labor Statistics states that the city has a 2.5% unemployment rate. This percentage is lower compared to the ending rate in the year 2021.
Furthermore, the growing number of job opportunities in the area encourages people to relocate and seek better career chances.
The Bad Side
You Must Pay a High-Income Tax
A disadvantage for every working person in Fremont is that they must pay a higher tax from their total paycheck. This federal requirement may be necessary, but it is not good news, especially if you earn just enough.
Fremont has a 9.3% income tax rate, higher than the national average of 4.6%. So, before you come here to work, you should consider the high taxation burden you
will face.
After all, the good earnings provided by the city may be equal to the high taxation obligation with which every working individual must comply.
That summarizes all the upsides and downsides of making a move to Fremont City.
We hope you have learned everything there is to know about this Californian metropolis. Also, we appreciate you reading our must-find article.
Indeed, Fremont is another small city in the San Francisco Bay Area that will steal your heart, even if it is a little more expensive.
So pack your belongings and get moving. We look forward to seeing you soon.