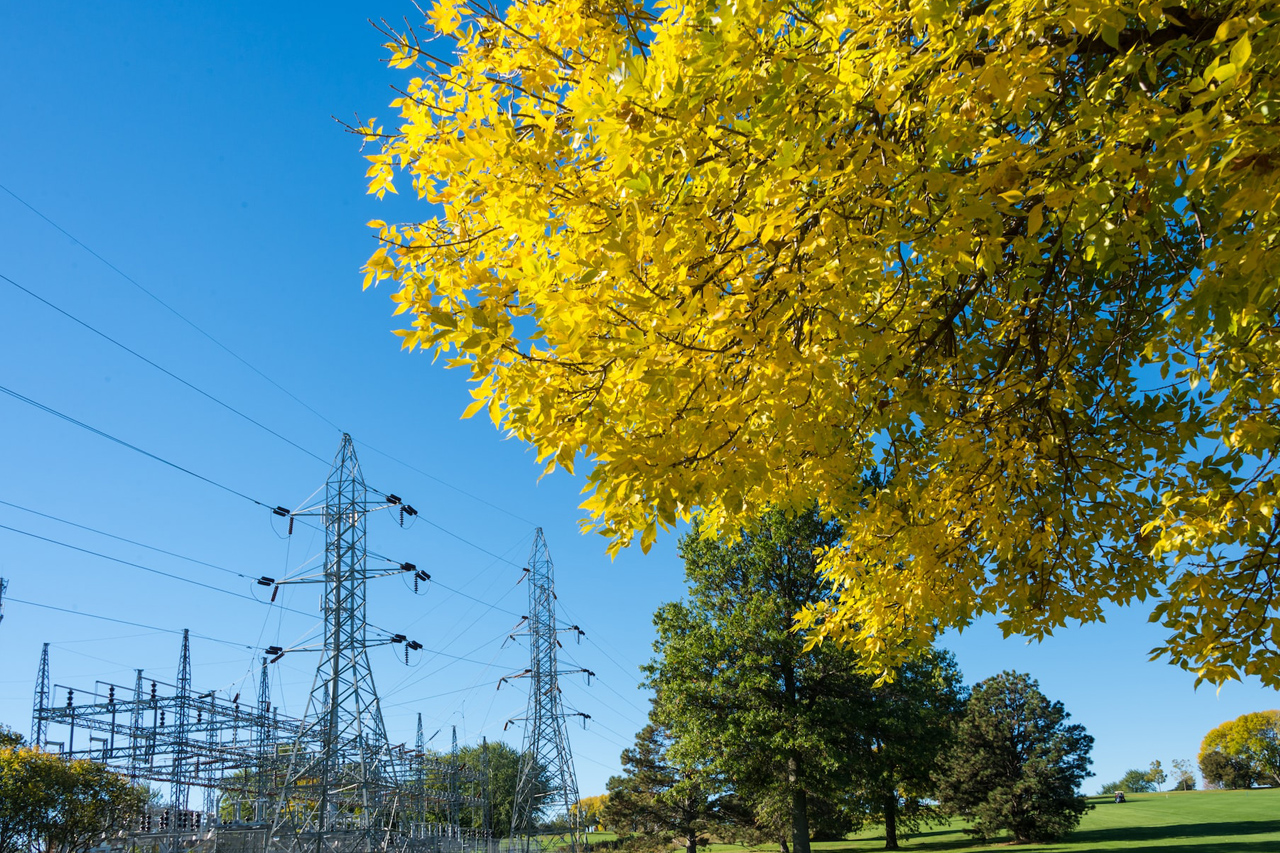 Lincoln, Nebraska, is a university city with a dynamic and vibrant atmosphere. From a small trading post in the 1850s, the town became a large cosmopolitan while embodying its Midwestern charm.
Today's city offers historical, cultural, and modern attractions. You can head straight to its 400-foot-high Nebraska State Capitol or see a beautifully landscaped garden at the Sunken Gardens. You have a full range of things to see, do and experience here.
There are overwhelming things to see here in Lincoln. So, to give you the best of the best, check out this list of +12 Things to Do in Lincoln without a car:
1. Nebraska State Capitol
The seat of Nebraska State's government is in Lincoln. The Nebraska State Capitol is a 437-foot tower designed by a New York architect, Bertram Goodhue. It houses the state's government offices, from the primary executive to the judiciary.
The Nebraska State Capitol is a vast exhibit in the city of Lincoln. It is the product of a nationwide design competition won by the architect in 1920. The design is the first statehouse design that intentionally moved away from the conventional structures of other US capitols.
The Capitol is the product of a great team commissioned by Goodhue. He selected Lee Lawrie for sculptures, Harley Alexander for inscription and symbolisms, and Hildreth Meiere for tiles and mosaics. It is also the very first state Capitol that used an office tower.
The exterior of the building also depicts the state's 300 years of history through stone carvings. It is indeed a must-visit here in Lincoln.
2. Historic Haymarket District
If you seek an ideal place to stroll and experience what the locals do in Lincoln, you should visit the Historic Haymarket District. Vising the area is like going back to the 1800s Lincoln City. You will see brick warehouses, streets, a unique water tower, and a large city clock.
You will notice the district was a bustling area back in the day. It continues to be vibrant now, and the place is full of eateries, shops, and people passing by. There are a few antique shops, art galleries, and restored old warehouses, adding to the classic and sophisticated vibe of the district.
In the district alone, you will find plenty of city attractions. Check out the old Lincoln Station when you pass by 7th Street. It would be great to visit a few famous buildings, such as the Beatrice Creamery Building, Bill Harris Iron Rose Park, and Original Lazlo's Brewery and Grill.
3. University of Nebraska State Museum
The University of Nebraska covers a considerable portion of central Lincoln. When you reach this part of Lincoln, visit the University of Nebraska State Museum. You would expect that inside the university are attractions and museums worth visiting.
The museum is famously known as the Elephant Hall. It showcases the city's cultural diversity, biodiversity, and paleontology. It opened in 1871 and houses the Mueller Planetarium, sciences discovery center, and the Elephant Hall. The museum is an exceptional place to learn more about Lincoln, its history, and its natural diversity.
Here you will see the world's most impressive collection of fossil elephants. There are also interesting displays of minerals, meteorites, beasts, monsters of the ancient seas, and antique weapons. You will also appreciate its interactive wildlife diorama, an exhibit about Native American culture, and a galley focusing on the Jurassic period.
4. Honest Abe's Burgers & Freedom
For those who love to experiment with various recipes for burgers, Honest Abe's Burgers & Freedom is one of the top places to visit. The eatery is a successful burger chain with around four locations in Lincoln. It offers a variety of dishes from famous burgers, salads, and beverages.
The Honest Abe's Burgers & Freedom re-invented the all-American burgers and fries through its unique gourmet toppings, flavors, and names. You can select from its regular menu, weekly specials, and more than 21 kinds of handcrafted milkshakes. Upon handling the menu, you will notice innovative and witty burger names that make you try them all.
Visit the place hungry and thirsty and order all its bestsellers. You can grab the Greatest Burger Ever, Hammer of Thor, and Fireside. Also, try its rotating burgers like The Count, Dueling Banjos, or Wok This Way. Make sure to couple them with your favorite variant of milkshake.
5. Pioneers Park Nature Center
The Pioneers Park Nature Center is a beautiful site to visit in Lincoln. It is more than 600 acres of land comprised of wetlands, tallgrass prairie, woodlands, and streams. It serves as the environmental education center and wildlife sanctuary of the city.
The nature center offers a free outdoor destination ideal for people of all ages. It is an excellent place to commune with nature, educate yourself, and get some peace and relaxation. There are also great spaces where children can run and play.
The nature park has eight miles of hiking trail where you can have the opportunity to see herds of bison, elk, and white-tailed deer. You can also spot hawks, wild turkeys, and barred owls in the vicinity. There are also caged animals inside the nature building, such as turtles and snakes, where you have the rare opportunity to touch and see them up close.
6. Sheldon Museum of Art
If you are an art enthusiast, you will appreciate Lincoln's Sheldon Museum of Art. It is formerly known as the University of Nebraska Art Galleries, which opened in 1888. The museum has an exciting collection of more than 13,000 pieces of art from various media.
Its collection merely focuses on 19th to 20th-century art. Here you will see prominent holdings of 19th-century landscape and still life. You can explore early modernism, pop minimalism, American impressionism, modern, and abstract expressionism. The collection is diverse, making it a paradise for every art lover.
The Sheldon Tressures, South Galleries Exhibitions, and Recent Acquisitions are among its permanent collection. You will also see great works of famous sculptors like Gaston Lachaise, Coosje van Brugge, and Richard Serra. The group is well-curated and organized based on specific artists, dates, and object types.
7. Lincoln Children's Zoo
If you travel with kids, nothing amazes them like the Lincoln Children's Zoo. It is a fun and safe place for children who love to learn, play, and explore things about the animal kingdom and other living creatures.
The zoo houses more than 400 animals spread throughout its 10 acres. You will see them in their carefully maintained habitats and might have up-close encounters with some of them. It also caters to several endangered animals like the Amur leopard and the Matschie's tree-kangaroo.
Explore the animal kingdom inside the Lincoln Children's Zoo, and have close encounters with wildlife. Visit the Laura's Butterfly Pavilion, Stego's Dino Dig, Ellie the Elephant, The Hive, and The Aviary. Explore the Red Panda Conversation Center and the Wild Safari Theater.
8. Governor's Mansion
Take a brief stroll around the Governer's Mansion to step back in time. It is the official residence of the governor of Nebraska and his family. The place opened in 1958 and showcases a modified Georgian Colonial home.
The said mansion is located at the center of the entire city block, surrounded by offices and public buildings. When you reach the ground, you will see well-manicured lawns, gardens, and impressive walking paths. There is also a fountain around a wrought iron fence.
The mansion is open to the public. You can explore its renovated mansion along with its more than 30 rooms. You can sign up for a free guided tour to see all the essential areas inside and learn about the history and design of the building.
9. Rabbit Hole Bakery
If you want to try something different, visit one of Lincoln's iconic food bakeries – Rabbit Hole Bakery. The place is under Amanda Fuchser, an excellent pastry chef who makes exquisite desserts and bread. It is a new addition to the town that only began in 2016.
The Rabbit Hole Bakery only serves produce made from fresh and organic ingredients. It adapts the farm-to-table concept, and you can taste only the freshest ingredients from its well-baked bread and cakes. Here you can enjoy colorful batches of macarons, sweet and savory pies, and other confectionary-based dishes.
Spend your breakfast here and try its morning menu like scones, coffee cake, and cinnamon rolls. Other tasty confections you can try are its famous cheesecake, assorted tarts, cream puffs, and cake pops—partner with it by choosing from its carefully selected drinks and cocktails.
10. Boiler Brewing Company
Lincoln also has a budding craft brewery industry through the Boiler Brewing Company. It is owned by a brewmaster named Tim Thomssen, who has years of brewing experience. The brewmaster himself receives honors and accolades for his brewing skills.
You will observe his mastery of the craft through its fine range of beers stressing unique flavors and taste. The company produces solid and impressive flavors of beers that can reach up to 38 variants. All these beers are available in 32-ounce Crowler Cans.
Check out some of its exciting and novelty flavors, such as the Toasted Marshmallow Boiler Water Fountain, Pointers+Pixies, and MarilynBerry 2022. Delicious food is available, including pizza, burgers, and chicken strips.
11. Sunken Gardens
The Sunken Gardens is listed in the 300 Best Gardens to Visit in the United States and Canada by the National Geographic's Guide to Public Gardens. You expect that the place is a beautiful paradise full of colorful flowers, exceptional landscape, and incredible floral displays.
The garden is around 1.5 acres of land initially developed in 1930. After the land transformation, it has become one of Lincoln, Nebraska's most iconic landmarks. It is now home to over 30,000 individual annual plants from different parts of the world.
The Sunken Gardens features various garden themes such as the Healing Garden, White Garden, and Perennial Garden. Around the Perennial Garden are different shade-loving plants like viburnum, hydrangeas, hostas, and more. With this natural beauty, you can spend a whole day wandering and marveling at the tranquility of the surroundings.
12. Toast
Located at 570 Fallbrook Boulevard is a friendly neighborhood restaurant called Toast. It has been a local's favorite serving mouthwatering dishes since 2009. The Toast is a perfect community gathering spot where people can find comfort in food and enjoy amicable food service.
It has a friendly atmosphere with an interior based on reclaimed and creative materials. Aside from the place, you can enjoy a guilt-free menu like healthy salads, hearty entrees, and fresh seafood plates. The venue is also known for its homemade pasta recipes.
Check out its gourmet burgers, signature sandwiches, and mouthwatering desserts. On your visit, never miss its Sweet Chili Avocado Burger or the Cranberry Orange Crisp. The Toast also has a cafe offering a good selection of wines, imported aged spirits, and excellent ales if you want to spend some fun nights here.
Lincoln offers the complete travel package on your Nebraska trip. Historic sites, nature preserves, excellent restaurants, and museums can make your travel memorable.
May this list encourage you to book a trip to Lincoln, Nebraska, and enjoy everything it offers. If there is something you want to be part of this list, comment your thoughts below, and let us hear from you.