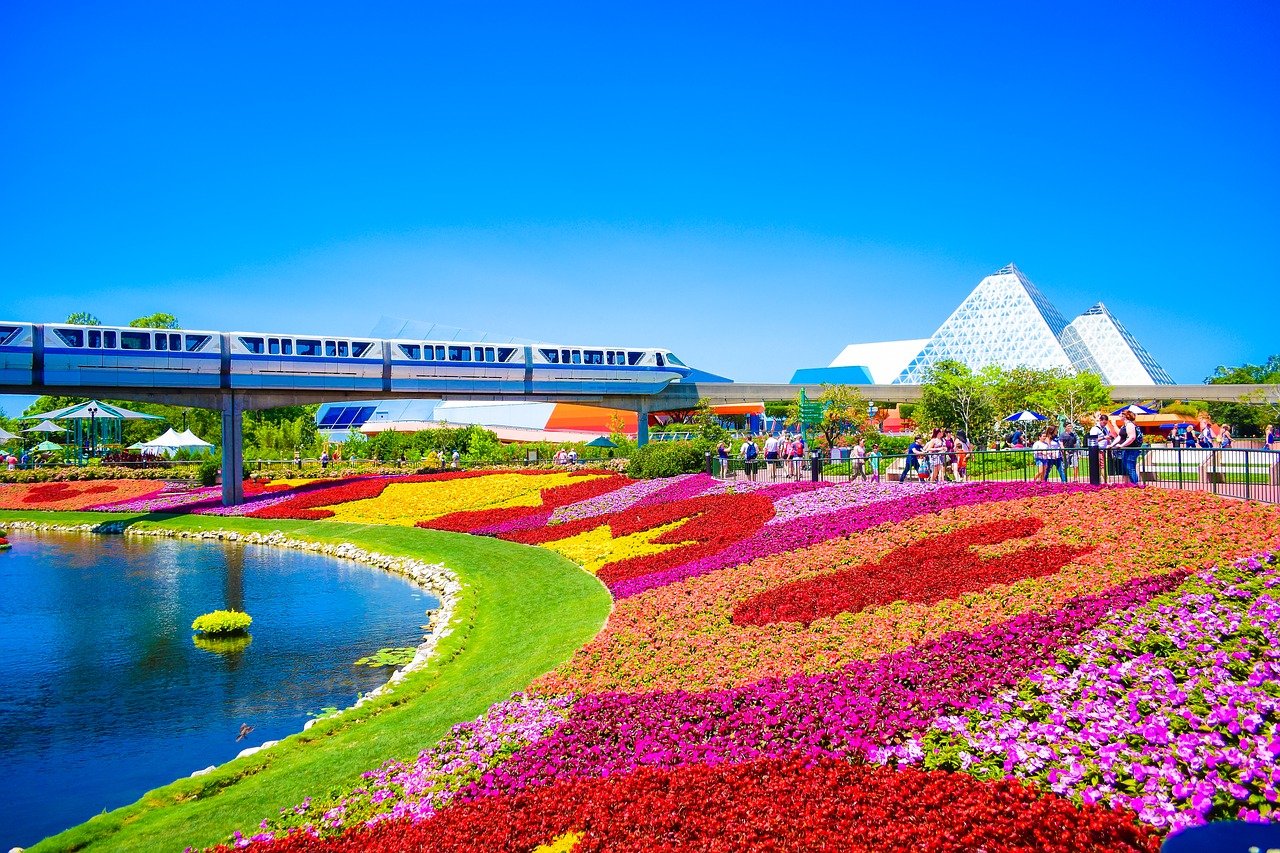 Orlando is a better place to live in compared to Albuquerque. It is one of the most desirable areas in Florida because of its thriving business sector, parks, and recreation sites. On the other hand, ABQ is an inexpensive city with fascinating cultural and natural attractions.
When you talk about Orlando, people would often speak about vacation experiences. Its theme and recreational parks are the city's point of pride. But, it is also a progressive city with solid acceptance of the LGBT community and 9th of the fastest-growing economies in the United States.
Meanwhile, Albuquerque is the hidden gem of New Mexico. The Sandia Mountains and the Rio Grande are the principal charms of this city. Its natural and cultural attractions gave ABQ a competitive edge.
Both cities are in the southern part of the United States, with different offers. Orlando is a vacation haven, while Albuquerque is famous for its remarkable sceneries. Nevertheless, they have exclusive offers, so let's dive into this ABQ and Orlando city comparison.
What are the Pros and Cons of Orlando vs. Albuquerque?
Orlando and Albuquerque are great cities with a reasonable cost of living. However, Orlando suffers from extremely brutal summers, while ABQ has a poor rating on employment and education.
Living in Orlando
#3 Best City to find a job

Orlando has a fast-growing economy that provides a higher employment rate. It ranks 3rd among the 180 cities on the list. It has plenty of job opportunities, a thriving job market, and provides a higher level of job security.

The city has exhibited an increase in the employment sector. Plus, there has been a significant reduction in unemployment in the past years. Most of the jobs available are in the tourism and hospitality industry. Big companies like Walt Disney, JetBlue, and Golf Channel provide plenty of jobs to their locals.

Also a tech and business hub

Aside from its flourishing hospitality industry, the tech and business sectors are growing. It is now becoming famous for tech start-ups similar to Silicon Valley. Orlando gives the perfect venue for trade, expos, and industry conferences, too.

It is a highly innovative city with co-working spaces popping around the area. These areas are converted into photography studios, video studios, sound booths, editing rooms, and more. They offer professionals with setup, equipment, software, among others.

Excellent education system

Orlando also has the best pool of learning institutions and schools in the country. The private and public education systems are competitive and receive high ranks nationally.

Even its colleges and universities are at par when it comes to quality. You can take your kids to the University of Central Florida, Full Sail University, or Valencia College for a top-notch education.

Reasonable cost of living

Orlando is not an expensive city. You can have a comfortable living situation in the town at an average rate. You will also enjoy tax benefits from the State of Florida, including free income tax and estate tax.

It is also a great place to retire. There are retirement benefits to enjoy, such as exemption from paying pension income. You will get your total monthly pension in this city.

Plenty of recreational activities

If you are moving with your family and children, Orlando is an ideal place to settle. There are lots of recreational sites and amusement parks for the young ones. The city is home to the most magical place globally, Disneyland.

You can also visit other theme parks like SeaWorld, Legoland, and Universal Studios. You have the option to visit these places, especially during promo periods. They are the perfect place to bond with your family and children.
Cons
Brutal summers

When you move to Orlando, you will observe that summers tend to be hot. You will complain about the heat, and air condition is necessary. The year's worst months are July and September, when you experience the sun's intense heat.

Bugs and critters

Bugs and critters are also thriving in Orlando. It is essential to treat your house for bugs regularly to avoid disturbances. It would help if you used insect repellants, especially during humid conditions.
Living in Albuquerque
Pros
Affordability and reasonable real estate prices

If there's one thing to love about ABQ, it's the affordability. From food to utilities, most necessities have prices below the national average. You can have a comfortable lifestyle without having to spend too much.

Strong indigenous appreciation

Albuquerque takes pride in its solid indigenous identity.
The city is home to around 5% of the Native American population.
You will see its high regard and appreciation for its native roots in its cultural events.
The Indian Pueblo Cultural Center is a must-see to learn more about Native Americans.

Deep Spanish influences

Albuquerque is also proud of its Spanish influences. The city celebrates San Felipe Fiestas, deeply rooted in Spanish culture and old traditions. When you visit the Old Town Plaza, you will see the impact of Spanish culture in its art galleries and restaurants.

Plenty of things to keep busy

Even though ABQ has a small-town vibe, many things keep you busy. You can engage in historical and cultural activities like visiting the Old Town or the Indian Pueblo Center.
If you want to go outdoors, there are places for you. You can go hiking, biking, trekking in the Sandia Trail, or skiing at the Sandia Crest. There are also areas dedicated to families like BioPark, museums, and parks.

Culinary scene and shopping centers

Even though old culture and traditions are part of the city's life, there is a taste of modern living in ABQ. The city offers a diverse range of shopping centers, from big retailers to local shops.

The Nob Hill showcases the city's best shops and restaurants. Here you will experience ABQ's excellent culinary scene, from New Mexico's green chile to its local craft beers and wines.
Cons
Unemployment rate is a letdown

Albuquerque has suffered from a low unemployment rate over the years. It heavily relies on state and federal government jobs like Kirtland Air Force Base. Until now, the city does not completely address this issue.

There will be limited opportunities for people relocation to ABQ without a job. People compete for stable employment offered by a few number employers.

Low graduation rate

The city recorded the lowest graduation rate in the country. It only has 69 public schools and 74 private schools dedicated to growing students. Many students fail to complete school, giving the town a poor graduation rate.
Orlando vs. Albuquerque – Which is cheaper?
Orlando is 14.3% costlier than Albuquerque. The price difference is due to higher real estate prices and health expenses in Orlando.
| | | |
| --- | --- | --- |
| Living expenses | Orlando | Albuquerque |
| Housing | 106.1% | 88% |
| Food & Groceries | 100.7% | 96% |
| Health | 97.2% | 81.1% |
| Utilities | 102.3% | 97.2% |
| Transportation | 110.1% | 89.4% |
Data is based on 100 = US National Average
> 100 means more expensive than the national average
< 100 means cheaper than the national average
Housing cost
The median home price in Orlando is more expensive than the national average. Compared to ABQ, where you can buy a property for $203,500, you need to have $245,400 to purchase real estate in Orlando.
Rent is also costlier in Orland, with an average median cost of $2,501 per month. Whereas, in ABQ, you can find a single-family home for a thousand dollars or less.
Utility cost
Utility prices are also higher in Orlando than in ABQ.
The rate is more than the national average ($171.66), with an average monthly bill of $179.92.
It is due to air conditioning, especially during the summers.
Food & Groceries cost
Food cost is comparable with a slight difference of 2%, with Orlando being costlier. You can buy an inexpensive meal in ABQ of $15 for almost the same price in Orlando. You can spend the same amount of $270 per month on food in the same city.
Transportation Cost
The cost of transportation in Orlando is higher than ABQ. You need to spend an amount of $2.79 for gas in Orlando, while only $2.53 for ABQ.
It may be because residents in Orlando have their cars and need to spend on gas regularly to go around the city. Plus, traffic uses up more gas in Orlando than ABQ.
Health care cost
Health care is cheaper in Albuquerque than in Orlando. Health care in Florida is even more expensive than the national average. You have to spend $7,389 in medical insurance a year in Orlando while only $4,376 in ABQ.
Is Orlando bigger than Albuquerque?
In terms of territory, Albuquerque is bigger than Orlando. ABQ has a 189.5 square miles area while only 119.08 square miles in Orlando. By population, Orlando is a larger city with a population twice the size of ABQ.
It is due to the economic opportunities the city presents. With several industries that provide jobs, people turn to Orlando for work. Professionals and migrants choose Orlando, thus exhibiting around 2% growth every year.
ABQ is the preferred city for retirees. The city's population did not display massive growth over the past years. The number remains to be less than a million even today.
Is Albuquerque safer than Orlando?
Orlando is a safer city than ABQ based on the violent and property crime recorded. ABQ has a 51% violent crime rate, while Orlando has 44%. However, the crime data is still above the national average of 22.7%
According to the FBI, 80% of the crimes recorded in Orlando are property crimes. Larceny-theft is the most prevalent, with more than 10,000 incidents a year. The city makes an effort to lessen the occurrences with a significant reduction of 7%.
Meanwhile, ABQ has consistently suffered from a high crime rate over the past years. Most of these crimes are drug-related. Issues on poverty, unemployment, and low graduation rates contribute to the city's high crime rate.
Is Orlando warmer than Albuquerque?
The climate in Orlando and Albuquerque is comparable. The highest recorded temperature in both cities is 92 degrees. Summers in both places are brutally hot.
Since Orlando is in Central Florida, the city enjoys are humid subtropical climate. It gets more rainy days than other cities in the United States, with an average of 53 inches of rain every year. The rainy days go from May to October, and the rest of the year is the dry season.
Meanwhile, ABQ experiences a cold-semi arid climate due to its location near a desert. You will enjoy more sunny days than rainy days in this part of New Mexico. Locals have more than 300 days of sunshine throughout the year.
Is Albuquerque better than Orlando?
Orlando is better than Albuquerque. Its economy is rapidly growing, focusing on the tech and tourism industry. Also, compared to ABQ, Orlando offers more opportunities to build a family with its family-friendly parks and spaces.
Even when you relocate without a job, you are most likely to get employment in Orlando than ABQ. Compared to ABQ, it exhibits a massive growth in its employment rate, which still suffers from unemployment.
It is also a safer city in Orlando. The city government makes an effort to reduce the occurrences of crimes to make the city a safer place for the residents. In contrast, ABQ is consistently recording high crime rates even today.
So, where do you want to move to – Albuquerque or Orlando? Well, let me know your thoughts below.