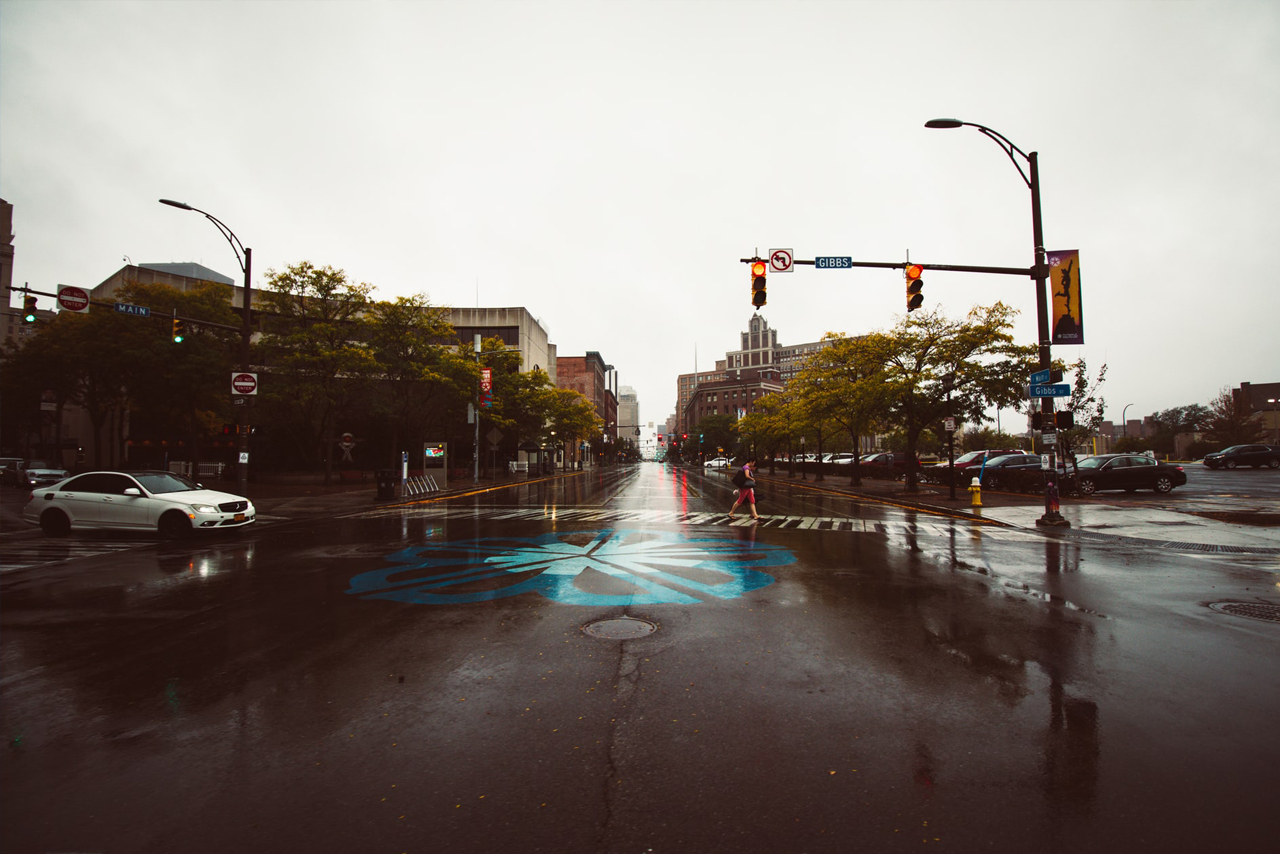 Rochester is one of the best places to live in New York State. Living here is better than Anaheim because it offers a reasonable cost of living, desirable location, and peaceful environment. On the other hand, Anaheim is in the heart of Orange County, known for its safe and charming neighborhoods.
Living in Rochester means having access to the fourth most populous metropolitan of New York State. You can enjoy the city's beautiful attractions and peaceful outdoor spaces. The city also has a robust economy and leading in the manufacturing industry.
Meanwhile, Anaheim is your quintessential California getaway. It is a southern Californian city offering you a world-class vacation destination. Anaheim is the perfect spot for die-hard sports fans, music enthusiasts, and brew connoisseurs.
What are the Pros and Cons of Anaheim vs. Rochester?
Rochester provides you with plenty of outdoor recreations and unique food culture, but a crime rate more than the national average is a big drawback. On the other hand, Anaheim has safer neighborhoods but has a higher price tag.
Living in Rochester
Pros
Lots of outdoor destinations

Rochester is near the Lake Ontario and the Erie Canal. The city has tons of hiking trails, parks, waterways where you can savor the beauty of nature. It is an excellent place for people who love to spend time outdoors.

There are plenty of things to do in Rochester. You can engage in watersports activities or go biking in the city's most famous trails. Take a look at the Erie Canal Trail, Genesee Riverway Trail, or the Letchworth State Park.

Festivals and city celebrations

The city is culturally vibrant, with tons of festivals and celebrations. It is frequently referred to as the 'Festival City' because of the numerous colorful activities it celebrates. These festivities bring the people together as one solid community.

You can join the Rochester International Jazz Festival, Lilac Festival, or the Fringe Festival here in Rochester. There are other seasonal festivals you can check out. You can join the community for ROC Holiday Village Festival or the Corn Hills Arts Festival.

Amazing culinary scene

Here in this area, you can always try out something new. Get the taste of the best New York State flavors in Rochester. It has limitless restaurants serving delectable cuisines and endless food options.

The city offers top-notch international cuisine and locally made barbeques. You can have a taste of both a world-class dining experience and more affordable street food. Some of the food sites you should visit are the following:
Dinosaur Bar-B-Que
Fiorella
Good Luck-Rochester
Selena's Mexican Restaurant
Edibles Restaurant and Bar
Reasonable living expenses
Something you would love about this city is its affordability. According to Forbes, it is the cheapest city to live in the state, with the cost of living 1% higher than the US median rate. The cost of living here is one of the lowest in New York State.
You only need an annual salary of $4,245 to live comfortably in this city. Health, groceries, and transportation are less costly than the US median rate.
Shorter commute time
Another thing you would love about this city is its traffic level. Traffic here is not heavily congested, unlike other major cities in the United States. Rochester offers a very reliable public transportation system.
10% of the city population uses the public transit system. The average commute time here is 19.5 minutes shorter than the US average of 25.1 minutes. Even though traffic incidents occasionally occur, they can only last up to 10 minutes.
Cons
Crime rate

Crime is a persistent issue in Rochester, and it is one of the major drawbacks when you move to this city. Crime here is one of the highest in the country and double the rate of the New York State. Of every 1,000 residents, 42 of them can be victims of crime.

Unemployment rate higher than the national average

The unemployment rate is also a concern in Rochester. It is at the bottom of the list with the hottest job market in the United States. Compared to the US median rate of 4.6%, the pace here is a bit higher, with 5.2%.
Living in Anaheim
Pros
Home to the most magical place on earth

Anaheim is famous for Disneyland Park. It is the major contributor of income to the city's economy. The park attracts millions of tourists every year and provides jobs to thousands of Anaheim residents. The park was initially built under the supervision of Walt Disney himself.

Adventure City

Disneyland is not the only attraction in this city.

The Adventure City is also a tourist's favorite.

It is another amusement park built in 1994, with Disneyland. The park covers around 2 acres of land and is full of thrilling rides.

City National Grove

If you want to experience Anaheim in a more intimate setting, you must visit the City National Grove. It provides an indoor live music venue and accommodates 1,700 people at one time.

The City National Grove is initially called the Tinseltown. It is a themed restaurant designed to provide goers awards show vibe. Famous artists already performed here, including Dylan B.B. King and Julio Iglesias.

Ralph B. Clark Regional Park

The Ralph B. Clark Regional Park is also accessible if you want to spend time with nature. You can get some fresh air and enjoy the outdoors in this spacious park. Here you can also enjoy some activities with your family and friends.

The park is the perfect place to keep in shape while enjoying the beauty of nature. There are areas dedicated to cycling, fishing, hiking, and boating. If you get lucky, you can see different species of birds around.

Fresh produce in Anaheim

Anaheim hosts a farmer's market every week. The Thursday Downtown Anaheim Certified Farmers Market is full of agricultural produce straight from the city farm. You can visit the market starting from 9 a.m. to 1:30 p.m.

Aside from fresh products, there are also exciting activities to watch. You can enjoy musical performances or attend exciting events, especially the celebration of the Fourth of July.
Cons
Small metro city with a large population

Anaheim only covers 50.3 square miles but accommodates more than 300,000 residents. It is a very densely populated city where people compete for nearly scarce space. It is also one of the reasons why Anaheim has costly real estate.

Unimpressive public transportation

Anaheim has limited public transportation. Its only primary transport provider is the Anaheim Regional Transportation Intermodal Center. Then, it is now very dependent on the Orange County Transportation Authority for bus and shuttle service.
Anaheim or Rochester- Which is more expensive?
Anaheim is more expensive than Rochester. The most significant factor of the price difference is the median home cost between the cities. It would be best if you spent 66.3% more on living expenses in the city of Anaheim.
| | | |
| --- | --- | --- |
| Living expenses | Anaheim | Rochester |
| Housing | 257.1% | 32.5% |
| Food & Groceries | 102.5% | 97.8% |
| Health | 95.9% | 93.3% |
| Utilities | 97.4% | 103.2% |
| Transportation | 118% | 90.6% |
Data is based on 100 = US National Average
> 100 means more expensive than the national average
< 100 means cheaper than the national average
Housing cost
Anaheim real estate can be very costly. To buy a house in Anaheim, you need to prepare around $762,700. In Rochester, an amount of $283,300 can already buy a home.
Utility cost
The cost of utilities in Anaheim and Rochester is below the US median rate. Between the two, utility expenses are 2.3% more affordable in Anaheim.
Food & groceries cost
Eating out and buying grocery items are more expensive in Anaheim than in Rochester. Buying milk in Anaheim would cost you about $2.22, while eggs can cost $2.97. In Rochester, the price is a little lower by 10-20 cents.
Transportation cost
Getting around in Anaheim would cost you more than in Rochester. There is a 23.3% difference in the transportation cost. It can be because Anaheim has a poor transportation system, and people are more inclined to use private vehicles.
Health care cost
Medical care is more affordable in Anaheim. Rochester has health care costs slightly higher than America's median rate. The difference is around 14.9%.
Is Anaheim bigger than Rochester?
Anaheim and Rochester are small cities in terms of the total area covered. Anaheim has 50.3 square miles, while Rochester only has 37.1 square miles. Between the two, Anaheim is bigger than Rochester.
Rochester is in the seat of Monroe County in New York State. It ranks fourth as the most populous city in New York, next to Buffalo and Yonkers. It has a population of 211,328 in 2020.
Meanwhile, Anaheim lies in the heart of Orange County. It is a dense population city with more than 350,000 residents.
More than 60,000 tourists visit Anaheim every day.
The crowd heavily increases significantly in peak seasons.
Is Rochester safer than Anaheim?
Rochester is a more dangerous city compared to Anaheim. The city's violent crime rate is twice the number of the US median rate. On the other hand, Anaheim has a crime rate below the national average.
It shows that Rochester is a more dangerous city than other major metro areas in the United States. There are 2,061 reported crimes in Rochester, while the national average records only 553 violent crimes. Even its Rochester Major declared a state of emergency because of the increasing crime rate.
Meanwhile, Anaheim will attract you because there are plenty of safe neighborhoods around. The Anaheim Hills and the Platinum Triangle are the top areas in Anaheim with 24/7 security.
Is Anaheim warmer than Rochester?
Summers in Anaheim and Rochester are comparable. The average high temperature in both cities only reaches 80 degrees. Besides, Anaheim recorded a temperature of 84 degrees, while Rochester had 82 degrees.
Rochester has a humid continental climate and experiences four distinct seasons. Winters can be frigid and may drop to 0 degrees. It also receives a vast amount of snow because of its location near Lake Ontario.
On the other hand, Anaheim enjoys a hot semi-arid climate. Heavy rainfalls characterize it. And hot but rainless summers. The city's lowest temperature does not go beyond zero degrees.
Is Rochester better than Anaheim?
Rochester is better than Anaheim when it comes to economic opportunities. The city is affordable and home to notable and highly acclaimed schools in New York State. It is the birthplace of prominent companies like Western Union, Eastman Kodak, and Bausch & Lomb.
On the other hand, we cannot ignore the offerings of Anaheim city. The safety level in this city ensures that you can live a very comfortable life. It is easier to find safer neighborhoods in Anaheim compared to Rochester.
However, it would be best if you also considered the affordability. If you combine affordability and opportunities, Rochester has more to offer than Anaheim.
So, ready to move to Rochester? Or are you considering Anaheim? Please share your thoughts below.