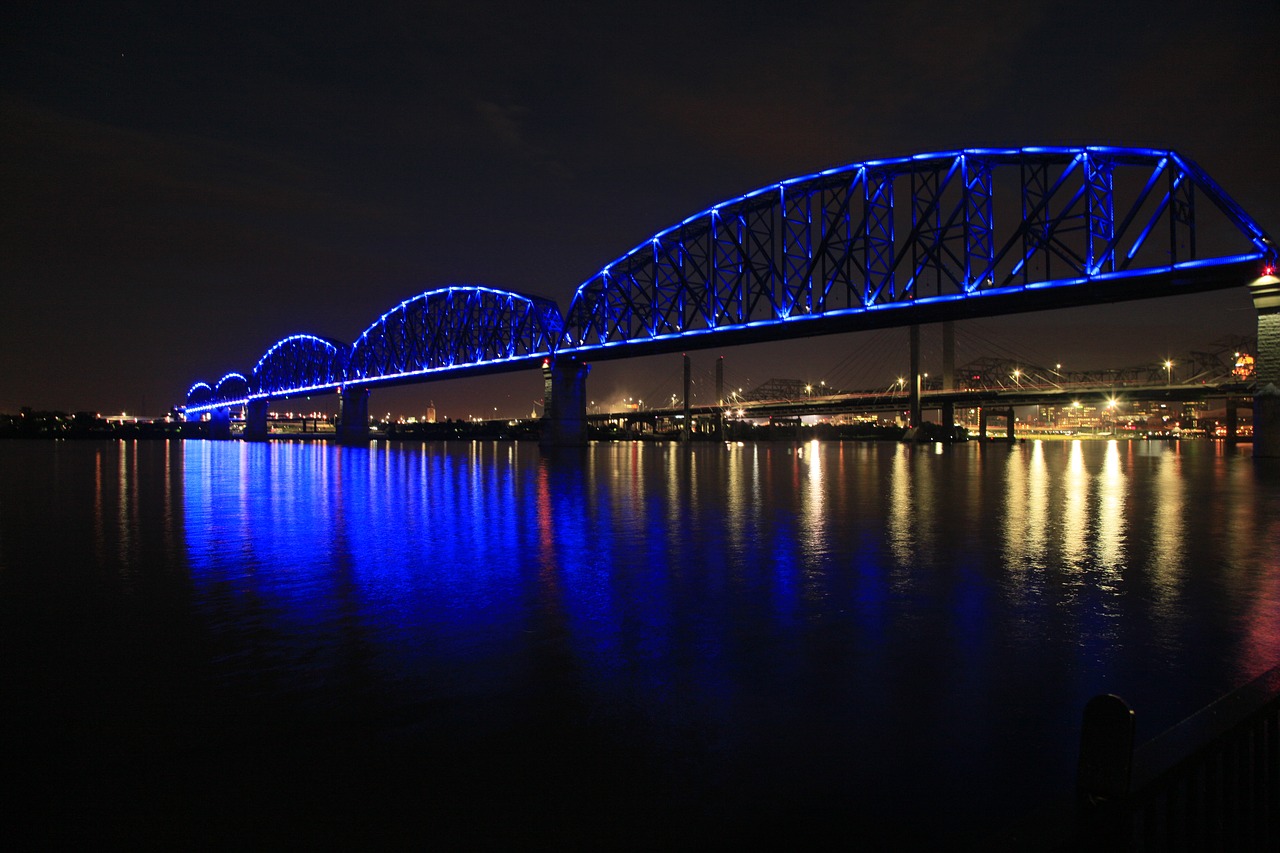 Louisville, Kentucky's growing job market, cheap cost of living, and unique architecture are the strong points that make it a better place to resettle. Also, the urban area has a solid link to its shipping and cargo industry. On the contrary, Anaheim's rising tourism and hospitality industry, coupled with a secured community, is not something you want to miss.
Louisville, Kentucky, the Derby City, is the gateway to the south. The neighborhood has a delicate and remarkable architecture plus the vibrant festivities of the metro area tops it all. It is one of the excellent locations to relocate due to its promising job market and technically low cost of living.
Anaheim, California, will make you enjoy its fine weather and live next door to Walt Disney's renowned amusement park. The city has a safe yet affluent community, were residing in it will generally make you pay more in every aspect.
Making a move to either Anaheim or Louisville is pretty confusing, especially if you do not know what standard you should be seeking. But, dread not, because we will make a handy checklist of the two city's advantages and disadvantages to make your decision easier.
What Are the Pros and Cons of Anaheim Versus Louisville?
Anaheim's advantages focus on its warm weather, its numerous global attractions, and the security of its location; however, living here will technically require you to have a sizeable financial source. Meanwhile, Louisville's solid points are its vast job opportunities, unique architecture, and cheap cost of living; however, you need to take caution of the city's alarming crime level.
Living in Anaheim
Pros
Anaheim's Outstanding Fine Weather

Living in Anaheim will give you more than 200 sunny skies throughout the year. The city sits in Orange County, where it experiences warm weather with no snowfall recorded. The beautiful climate will make you enjoy various recreational activities in its different locations.

You can go picnic at the city's wide range of public parks, go trekking at the Oak Canyon Nature Center in Anaheim Hills, or experience a different level of fun in the metroplex's multiple amusement parks.

Several Global Hotspots

Anaheim is all famous because of Disneyland Resorts. The city lures around 51,000 tourists each day, yet Anaheim is more than Disneyland. There are many other remarkable hotspots in the area, like the Adventure City amusement park, where you can have the same hype in their enormous rides, yet at a lower price.

Never miss out on the cheerful games held at the Angel Stadium and Honda Center. Also, you can head over to one of the world's biggest indoor Trampoline Park at Sky Zone Anaheim. The newly renovated Anaheim Packing District is a must-try with a good ambiance and sumptuous foods.

Secured Community in Anaheim Hills

One of Anaheim's ideal neighborhoods is the Anaheim Hills. The district, which consists of 23 community associations, has a crime level that is 26% lower than the national average, and violent crimes that are also 61% lower.

The Anaheim Hills has a good school nearby, perfect for children, great shopping lanes, dining options, and a golf course for your outdoor amenities. The added security feature of this location is its proximity to the police department.

Anaheim Convention Center

Anaheim has a significant thing to boast, including the Anaheim Convention center, the most prominent exhibition center on the West Coast. The venue holds important events such as expos, competitions, Olympic games, cultural fairs, and other hosting procedures that are relevant both local and international.
Cons
You Need to Pay More in Anaheim
Living in Anaheim is pretty costly, and it is technically evident in its housing market. An average home value in this tourist city is roughly half a million dollars. You need to pay more for your monthly dues higher than the national standard. If you do not have a high-paying job, you cannot probably afford to live in this affluent neighborhood.
Sluggish Job Market Growth
Anaheim poses a significant setback for its working sector, limiting career growth. The metroplex has a high unemployment rate of 7.5%, and its job growth is sluggish, with only a 0.6% increase. The place has a significant concentration in its tourism and hospitality labor force; however, other industries and big companies in this urban area are relatively small.
Living In Louisville
Pros
Variety of Job Options in The Metro

Louisville, Kentucky, has a promising career growth with an increase of 1.5% in recent years. Additionally, the city has a low unemployment rate of only 5%, below the national standard of 6%. Accurate figures are due to the variation of employment opportunities in the area, especially in its shipping and cargo industry.

The place has a projected job growth of 38.3% in the following years. Finding a decent and equally perfect paying company is not out of reach here, all thanks to the existence of the Worldport global air-freight hub for UPS at Louisville International Airport and the giant Jefferson Riverport International.

Unique Architecture

Architecture lovers and even ordinary people who appreciate a good work of art will love to live in Louisville. The place is abundant with unique contemporary homes and buildings that you will not frequently see in a city.

The Old Louisville District is the most prominent heritage conservation neighborhood in the United States with Victorian homes and buildings; it is also the third-largest district in the country that contains such architectural distinctions. Living here, or even just paying a visit, will make you go back in time while appreciating the modern realm.

Louisville's Cheap Living Costs

Louisville has its fair share as one of the Southern Cities with a pretty reasonable living expense. You will pay around $160,000 for your accommodation if you live in Derby City. Other essential bills like utilities, foods, and even health care in the metroplex are pretty much affordable.

Additionally, the city has a low sales tax of 6%, lower than the national standard. The average per capita income in the area is $28,975. You will genuinely have a good life-work balance living in this place.

The Gateway to Many Celebrations

You will live a vibrant life in the gateway to the South because Louisville has many festivities that will make your heart flutter. The Kentucky State Fair is a yearly event of the Bluegrass State's different cultures. The local government will establish various amenities and displays while the State Fair is in the city.

The Kentucky Derby is a must-see occasion on the Louisville timeline, and this is one of the most significant events in horse racing. This affair is why this urban district has a moniker of Derby City. Horse racing fan or not, you will enjoy the unforgettable happenings during the Kentucky Derby at Churchill Downs.
Cons
Alarming Crime Level in The City

One of the setbacks a city has is its high criminal cases, and Louisville is no exemption. The metropolitan has indexes almost double the national standard regarding its violence and property-related criminal records.

Louisville could well be the most dangerous place to live in Kentucky. What's profoundly worrying about the predominance of violence and crime in this place is its relatively out-of-line figures with the rest of the county.

Car-dependent City

Most cities in the Southern part of America, including Louisville, have inefficient transportation. You will likely run late if you utilize the public transit because of its limited routes and sluggish movement due to heavy traffic. Many Louisville residents drive, and transportation costs can be slightly higher in this metro area.
Anaheim Or Louisville – Which Is Cheaper?
Louisville, Kentucky, has a reputable notion of being one of the cheapest cities in the country's southern area, where it is figuratively 72.2% less expensive than Anaheim. Also, when talking about the housing prices, Derby City is 269.4% less costly.
Comparison Table of Living in Anaheim, California vs. Louisville, Kentucky
| | | |
| --- | --- | --- |
| Living Expenses | Anaheim, California | Louisville, Kentucky |
| Housing and Rent | 257.1% | 69.6% |
| Utilities | 97.4% | 92.8% |
| Food And Groceries | 102.5% | 97.0% |
| Transportation | 118% | 103.2% |
| Health | 95.9% | 86% |
| Miscellaneous | 104.4% | 97.3% |
Based on the Data of which 100 = U.S. National Average
>100 means more expensive
<100 means cheaper than the U.S. average
Housing and Rent Costs
Louisville is one of the cheapest places in Kentucky has a housing market that is relatively less costly than Anaheim. Derby City has an average home value of $160,800 and a monthly rental fee for an ordinary flat of $1,222 that is affordable even for minimum wage earners.
On the other hand, Anaheim City has a home value of $594,400 and a whopping rental fee of $2,871, which is costly for someone living a normal lifestyle.
Utility Costs
Louisville's utility fees are 4.6% lower than those in Anaheim. Louisville's average cost for essentials like electricity, water, garbage collection, phone bills, and the internet is around $219.69, while the same services in Anaheim will charge you around $222.91.
Food and Groceries Costs
Foods and basic groceries in Louisville are 5.5% less costly than in Anaheim. For example, one dozen eggs in Derby City is only $1.86, while the same item in Anaheim will cost you $3.00, almost twice the price in Louisville.
Transportation Costs
Both Anaheim and Louisville are car-depends cities, but Derby City is 15.2% cheaper. The primary carrier in both urban areas are buses, and a monthly regular bus pass in Louisville will cost you $50.00, while the same coupon in Anaheim winds up to $69.00.
Health Care Costs
Louisville medical care fees are 9.9% lower than in Anaheim. One rigid example is the average physician consultation fee in Louisville, which costs around $103.91, significantly less than the $118.00 charge of the same service in Anaheim.
Taxes
Anaheim has a sales tax rate of 7.8% and an income tax of 8%. Meanwhile, Louisville's sales tax is 6%, less than the national average, with a favorable income tax of 7.2%. Lower taxes in Derby City are highly advantageous to the residents.
Is Anaheim Safer Than Louisville?
Anaheim has a high safety index that is 15% safer than other American cities, making it a secured neighborhood, compared to Louisville's 5%. Anaheim's total crime recorded in a year is only 10,122, while Louisville's figures are roughly 11,055.
Anaheim has a low crime index, especially in violence-related cases that do not surpass the national standard. Its 22.3 score in the FBI's record for assault-related points has around 1,242. On the contrary, Louisville's numbers are twice as much as the national median, with a violence index of 46.2 and property-related crime of 87.2.
Is Anaheim Bigger Than Louisville?
Louisville, Kentucky, is relatively bigger than Anaheim, California in its mainland and population statistics. Derby City has a total area of 263.4 square miles with a population of 618,338, while Anaheim has 50.2 square miles for its 353,676 inhabitants.
Louisville is the most populated metropolis in Kentucky and the 29th most highly populated city in the United States. This metroplex's location is in north-central Kentucky, just at Falls of Ohio, on the Ohio River, shaping the boundary between Kentucky and Indiana.
Meanwhile, Anaheim is highly dense, with 7,028.4 people per square mile. The metro zone is the most populated in Orange County, the 10th most populated area in California, and the 56th in the United States.
Is Anaheim Warmer Than Louisville?
Anaheim has warm weather thanks to its abundant sunny skies averaging 280 days per year, compared to Louisville's 195. Also, figures show that Anaheim has a comfort level index of 9.3, higher than Derby City's 7.3.
Anaheim City is a relatively warm area having a UV index of 5.9 score, which is higher than the nation's average of 4.3. You will enjoy a pleasant climate when you live in this urban district, plus the luscious greenery is a perfect fit to have excellent outdoor activity.
On the contrary, Louisville has a colder place with an average snowfall of 9 inches throughout the year. Also, the wet season ranges from January and February, with some heavy blizzards and occasional tornadoes that you need to ready yourself.
Is Anaheim Better Than Louisville?
Louisville, the gateway of the south, is a better city to live and grow your business in because of its rising labor prospect, cheaper taxes, low cost of living, and remarkable institutions. Also, Derby City has a unique architectural feature evident in its neighborhood. Meanwhile, Anaheim is for people who want to resettle in a secured community next to Disneyland Resorts.
Louisville, Kentucky, has many things to boast of, yet one of its most vital points is its cheaper living expenses paired with a fair wage and promising career growth. Derby City will provide you with a good life-to-work balance because of its city amenities, making it a perfect place for you.
Living in Anaheim will give you access to famous global amusement parks and big sporting venues, plus experiencing a secured zone. However, residing here means paying a lot, especially if you want to buy or rent a flat.
Louisville edges Anaheim in providing its people a good quality of life with its better perks. Anaheim still needs to lower its costly home value and living expenditure.
Are you considering moving to Anaheim, California, or Louisville, Kentucky? Let me know your thoughts and concerns below.