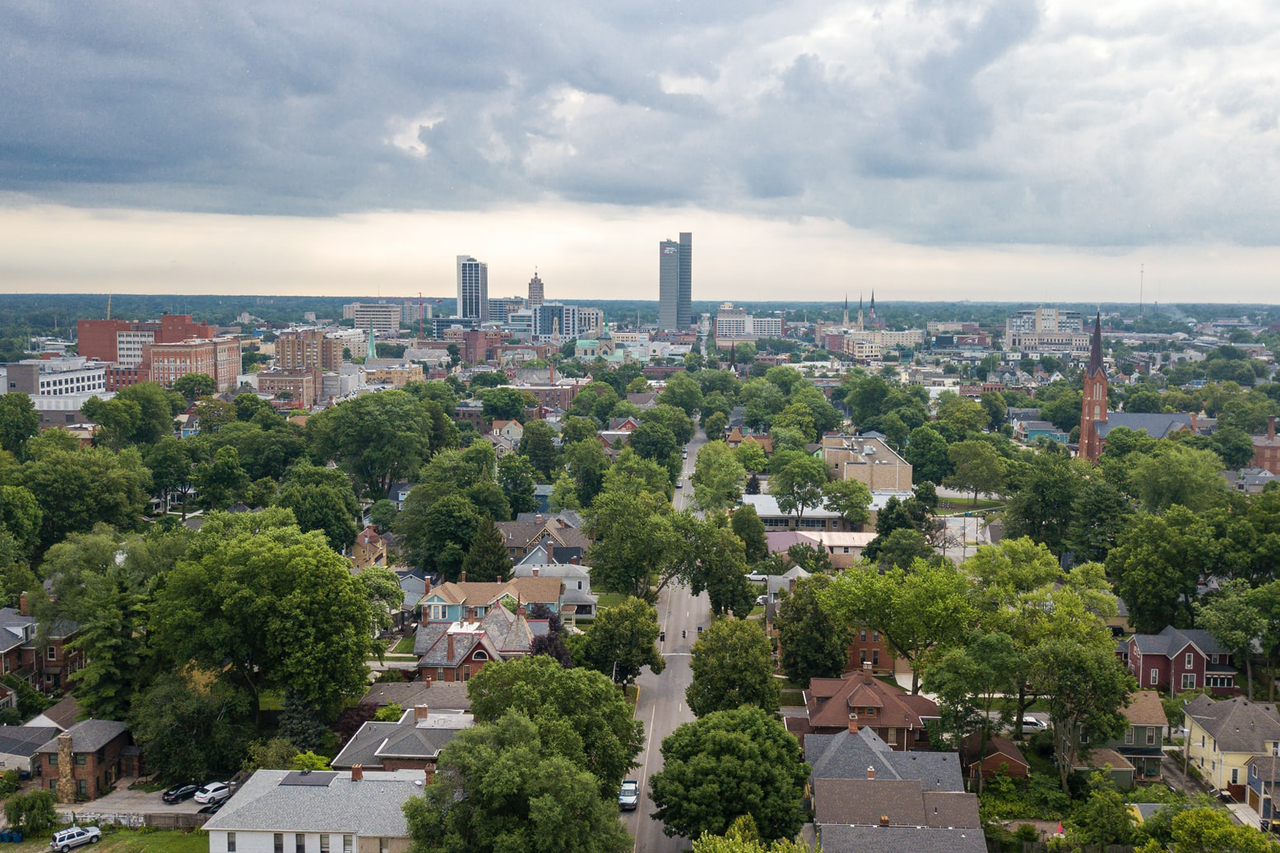 Once known for its bustling manufacturing industry, Fort Wayne, Indiana, is more than what it used to be. Despite the economic troubles the city faced during the twentieth century, Fort Wayne is currently Midwest's official fastest-growing metropolitan. Together with its increasing economic growth is the city's booming tourist spots.
Fort Wayne is among the biggest cities in Indiana; thus, most people suggest that it is best to get around the area by car. However, this does not mean the town has poor public transportation. For those who prefer to visit Fort Wayne's tourist spots without a car, riding their Citilink, taxi, or using the Zagster will work just fine.
It is a pleasure to visit Fort Wayne, as it is a family-friendly town with various recreational activities. If you want to know what makes Fort Wayne a city worth visiting, don't hesitate to continue reading this article as it introduces the +12 things to do in Fort Wayne without a car.
1. DeBrand Fine Chocolates
A family-run business since 1987, DeBrand Fine Chocolates is Fort Wayne's well-known chocolate producer. They currently have four retail stores spread throughout the city. Their primary location is at 10105 Auburn Park Dr, Fort Wayne, IN 46825.
If you are a sweet tooth like me or a chocolate lover, you would never think twice about visiting Fort Wayne's local favorite: DeBrand Fine Chocolates. Their chocolates are of the highest-quality ingredients wrapped in pretty packages, of which some are even edible. If you are looking for the perfect edible souvenir, buying at DeBrand is necessary.
Aside from its retail shops, DeBrand Fine Chocolates also offers a DeBrand factory tour. I had the pleasure of tasting several samples and witnessing their chocolate-making process. Every bite reminded me of the movie Charlie and the Chocolate Factory.
2. Fort Wayne Museum of Art
Starting in humble beginnings, the Fort Wayne Museum of Art was originally a tiny art school offering residents drawing and painting workshops. Lady luck came to their side in 1921 when they received ten beautiful paintings as a gift from Theodore Thieme. When another local donated their home came after the birth of the Fort Wayne Museum of Art.
The museum displays approximately 7,000 paintings, delicate glass, and sculptures inside. It also has a lending library with over 8,000 books and periodicals available to the public. The Fort Wayne Museum of Art hosts various programs, classes, and events like the Día De Los Muertos celebration and Chalk Walk yearly.
Among the collections showcased inside, I recommend checking their most distinguished collections, such as Indiana Impressionism, American Cut Glass, and Steven Sorman's Archives. Visit Fort Wayne Museum of Art at 311 East Main Street, Fort Wayne, Indiana.
3. Parkview Field
According to many local authorities, the creation of Parkview Field was the start of the city's tourist industry boom. Located at 1301 Ewing St, Fort Wayne, IN 46802, Parkview Field revived the city's lonely downtown by bringing crowds and businesses into the area. This modern multi-use ballpark is also home and funded by TinCaps, the city's minor league baseball team.
Parkview Field ranks number 1 as the best minor league baseball experience in America and welcomes over 400,000 fans yearly to come and see the games with an indoor meeting space of more than 11,000 square feet. Moreover, the multi-use ballpark hosts other sporting events, concerts, and fundraising campaigns yearly.
Although my vacation date didn't coincide with any event, I went to have a jog in the Parkview Field with other frequent daily runners and walkers. I highly suggest trying to coincide your vacation with any event of your preference for a better experience.
4. The Embassy Theatre
Completed in 1928, The Embassy Theatre was initially known as Emboyd Theatre. Situated at 125 W Jefferson Blvd, Fort Wayne, IN 46802, it was a movie palace in the past but later became a theatre with a 2,471 seating capacity. Its top-notch architecture and decor make it the perfect Fort Wayne destination for a night out.
Another thing to be amazed in The Embassy Theatre is its 1,100-pipe Page theatre organ which the Fort Wayne Philharmonic Orchestra plays during shows. Various theatre productions perform here, including Broadway shows, concerts, and educational programs but not limited to corporate functions and weddings.
Broadway shows such as Cats and Hairspray are among the ones to watch in The Embassy Theatre. Their balcony seat is my favorite, and I recommend seating there to have an obstructed view of the stage when visiting the theatre for a show.
5. Fort Wayne Firefighters' Museum
Situated at 226 West Washington Blvd., Fort Wayne, IN 46802, Fort Wayne Firefighters' Museum is the metropolis' largest firehouse, built-in 1893. It was once a fire station that served the city until 1973. Since its closure, it has become a museum to educate people about its history.
Upon entering the Fort Wayne Firefighters' Museum, you'll encounter relics about firefighting, including its retired operating system and vintage red fire wagons. On its second floor, you can look into the lives and living quarters of the firefighters. Some of the firefighting relics to expect are collections of garments, photographs, tools, and old firefighting trucks.
Since the museum is in the downtown area, it isn't far from the Parkview Field, which is an excellent advantage for those who go around the city without a car. Another reason the museum is a must-visit for me is that it also offers a fire safety lesson which is quite handy in case of a fire emergency.
6. The History Center
The History Center showcases the rich history of Fort Wayne through its extensive collection of artifacts. It was once known as Fort Wayne and Allen County's City Hall building since its construction in 1893 but later changed to its current name in 1980.
Located at 302 East Berry Street, Fort Wayne, Indiana, it is among Fort Wayne's most-visited tourist spots that perfectly depict its local history. Visiting The History Center is a must if you want a proper introduction to the city. It houses 26,000 of Fort Wayne and Allen County's historical artifacts, photographs, documents, etc.
One of the things unique in The History Center is the old city jail basement. I was able to go inside the cell and see what it feels like to be in jail. Hence, exploring the area's old city jail basement is a must-try.
7. Historic Old Fort Wayne
At the intersection of three rivers – Maumee, St. Joseph, and St. Marys – in 1794, The US Army established Fort Wayne. To commemorate one of the city's most essential parts of its history, they reconstructed the US Army Fort by building a replica less than a quarter-mile from the initial site, known as Historic Old Fort Wayne.
Situated in Rivergreenway, Fort Wayne, the Historic Old Fort Wayne remains an iconic area popular with tourists who want to see a piece of the city's rich history with their eyes. Since it is open to the public, you can traverse the grounds by yourself and learn its history.
When I visited the site, I never missed the chance to watch their live-action event. The area quickly filled with costumed actors reenacting the events that had happened. Until now, it is one of the reputable tourist sites that I can attribute to the city.
8. Castle Gallery
The construction of Castle Gallery in 1905 was a wedding gift for the newlyweds, B. Paul Mossman and his wife. The magnificent home boasts Romanesque architecture, but in 1949, Mossman decided to give it to the city. However, in 1995, someone bought the house and re-established the place as an art gallery housing various artists' artworks.
You can visit Castle Gallery at 1202 West Wayne St. Fort Wayne, IN 46802. The museum features the artworks of about 72 artists from all around the world. You'll be amazed to know that the paintings occupy all of the house's three stories. Make sure to allot about half of your day not to miss any artwork. During my visit, I can say that the paintings are impressive and stunning.
If you plan to visit Fort Wayne during the Spring, you should not miss the chance to attend The Spring Pallete Show. Also, the artworks from over 20 nationally acclaimed artists are up for sale during the show.
9. Headwaters Park
A 30-acre park located in downtown Fort Wayne is Headwaters Park. It is the best-known place to unwind and enjoy the city's pleasant weather and rivers. It is also the hotspot for various events held annually—Headwaters Park is at 333 N Clinton St., Fort Wayne, Indiana.
You can find the Hamilton Sculpture Garden as you wander around Headwaters Park. Renting kayaks, riding a bike, paddling around the river, lakeside strolling, and picnicking are among the things you can do here. They also have a playground built for kids to enjoy and mingle.
Moreover, the Headwaters Park also hosts events, concerts, and festivals. Do not miss the chance to cool down on a hot summer by trying their Fort Wayne Splash Pads or seasonal skating rink, available only during winter.
10. Greater Fort Wayne Aviation Museum
The Greater Fort Wayne Aviation Museum is another museum to include in your itinerary. You can find the museum within the premises of Fort Wayne International Airport. Upon arrival, you can immediately go to the museum and start your Fort Wayne vacation there.
It has an area of more than 6,000 square feet filled with information about America's history of aviation, covering topics in commercial, military, and general aviation. Furthermore, you can find Fort Wayne's 40's and 50's memorabilia and, at the same time, old Baer Field artifacts. You can also try their educational programs to have an in-depth look at the country's aviation history.
Greater Fort Wayne Aviation Museum's location is perfect for those on a getaway trip to Fort Wayne without a car. You are lucky since the museum only welcomes passengers or tourists with pre-arranged tours due to security reasons. If you are a great fan of airplanes and history, visiting this museum should be on top of your list.
11. The Landing
If you are eager to find a place where you can shop and dine, The Landing is the place to be. It is a one-block historical street located at Columbia Street, Fort Wayne. Visitors and locals flock to this commercial, residential, and retail hotspot.
Due to its strategic location, you can find several diners, apartments, spaces, and shops in just one entire block. Aside from these, there are also murals around the area. You can also check their own Landing Beer Company, where they serve craft beers, barbeque, and even a kid's menu perfect for families.
I had a great time eating my lunch here at one of its famous diners, Alto Grado Pizza. It is The Landing's popular wood-fired pizzeria with various selections of dishes, including calzones, focaccia, grinders, etc. You can also select which pizza you want to indulge in other than their signature wood-fired, such as gluten-free, classic American, and Detroit Style pizza.
12. Allen County Courthouse
Situated in the center of Fort Wayne's Calhoun street, the Allen County Courthouse is a National Historic Landmark built between 1897 and 1902. The courthouse boasts a late 19th century Beaux Art Style, with its interior a prime example of American Renaissance popular style.
Aside from being the city's operational courthouse, it also stands as a top tourist attraction that offers group tours to visitors. Get ready to be swayed by the grandeur, ornaments, tiled floors, and murals upon entering inside. The courthouse's extensive scagliola is its most distinctive feature that impressed every visitor.
Allen County Courthouse has long been a standing monument representing the civic pride and progressive spirit of the Allen County citizens. I went on a group tour, mesmerized by its grandness and intricate designs. I can say that this tourist spot is a must-visit because everything is much more gorgeous in person.
The majority of the tourist attractions listed above are pretty near each other. Therefore, there is no need to worry if you want to visit Fort Wayne without a car. You can navigate your way on your own by downloading a pdf copy of the city's Fort Wayne Walking Tour map from its official website.
Fort Wayne is an excellent fast-growing city with a booming economy and numerous historical and modern tourist spots. It is my pleasure to share my journey in Fort Wayne with you, and I am excited to hear your thoughts about the city and engage in a conversation with all of you.