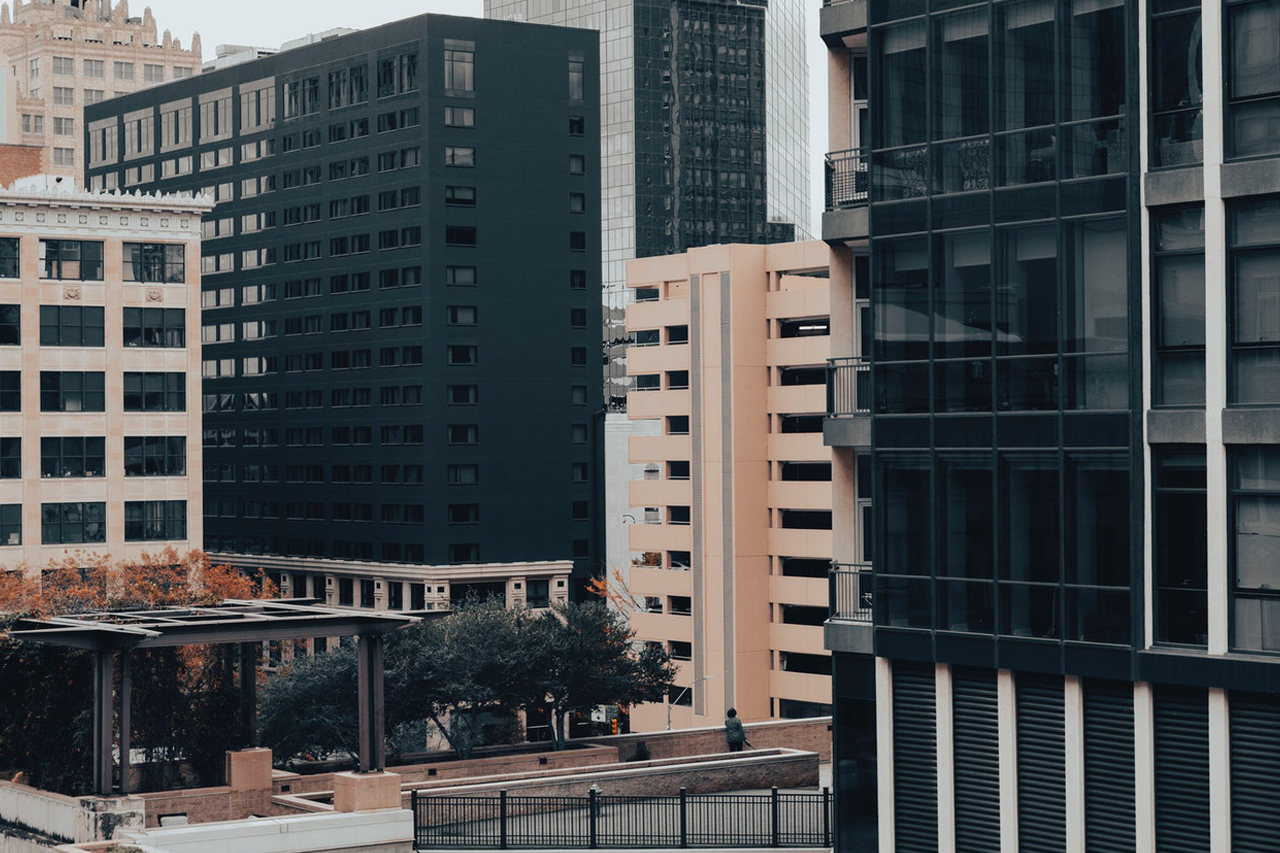 Compared to its famed twin city Dallas, 32 miles west, Fort Worth has a more true cowboy atmosphere, earning the nickname "Cowtown." It has been home to rodeos, stockyards, and cowboys for centuries. With the metropolis' rich history, it welcomes about nine million visitors worldwide annually.
Although Fort Worth is a car-centric city, it is possible to traverse the city without a car. Tourists can ride a taxi or bus to reach most museum districts and the Stockyards. Their complete trolley services and bus surprised me, and I navigated the area without hassle during my visit.
Fort Worth successfully retained its trademark despite the various modern urban developments. To help you select which activities and places to visit in this cowboy town, I have compiled a list of 12 things to do in Fort Worth without a car. Continue scrolling down for more as I share my experiences visiting Fort Worth.
1. Fort Worth Stockyards
Founded in 1866, Fort Worth Stockyards is considerably one of the city's must-visit attractions. Located at 2501 Rodeo Plaza, Fort Worth, TX 76164, it covers 98 acres and guarantees numerous things to do and enjoy. The tourist attractions perfectly represent the city's rich cattle industry that began in the 1800s.
Some fun things to do in Fort Worth Stockyards are rodeos, music shows, shopping, museums, and horse treks. The area contains wooden corrals, brick walkways, and Texan livestock's rich history. Although most buildings went through a renovation, it successfully retained its old-fashioned bars and saloons.
Since Fort Worth is known for its cowboy atmosphere, Fort Worth Stockyards should be on top of your bucket list. One of the things to try that I highly suggest the rodeo program held at the Fort Worth Cowtown Coliseum. Witnessing various rodeo performances in person is an experience I would immediately recommend to everyone.
2. Fort Worth Water Gardens
Adjacent to the Convention Center and located at 1502 Commerce St, Fort Worth, TX 76102, is Fort Worth Water Gardens. Established in 1974 and designed by Philip Johnson, this tourist attraction continually captures the heart of tourists and locals alike. It also has a large area of 4.3 acres, full of pools for people to enjoy.
At the Fort Worth Water Gardens, you may not want to leave the place because of the vast array of pools to have fun with others. The site has three pools: a meditation pool, aerating pool, and an active pool. Each water feature here is unique and serves a different purpose, whether to calm you down or admire the various types of water flows.
Among the three pools, the active pool is the one you should not miss. Its 38 feet tall terraced area is open for everyone to walk in and listen to the sound of water. Watching the water rushing below from where I stood made me grin as I continued to appreciate the area.
3. Amon Carter Museum of American Art
Situated at 3501 Camp Bowie Blvd, Fort Worth, TX 76107, Amon Carter Museum of American Art is among Fort Worth's top tourist spots to visit. Established by Amon G. Carter Sr. in 1961, the museum's primary objective is to preserve the collection of decades of American artworks for future generations.
The museum is especially appealing to art enthusiasts interested in seeing a collection of American art with over 15,000 American art collections in the Amon Carter Museum of American Art, dating from the 19th and early 20th centuries. It also has sculptures and paintings of artists like John Singer Sargent, Georgia O'Keeffe, and Alexander Calder.
My favorite showcases in the museum are its photographic exhibits and the founder's artwork collections of Remington and Russell. If you are an American art fan, you should seize the chance to visit the Amon Carter Museum of American Art.
4. The Sid Richardson Museum
Opened in 1982 and located on Sundance Square, The Sid Richardson Museum is another paradise for art enthusiasts. The founder, Sid Richardson, opened the museum to educate and inspire guests from all walks of life. Annually, the museum welcomes more than 40,000 guests.
The Sid Richardson Museum collections focus on the Texan artworks and the American West. Most of the paintings displayed inside the museum are from Sid Richardson's exhibitions from 1942 to 1959. Impressive works of artists like Charles M. Russell, Frederic Remington, and Frank Tenney are available here.
I had a great time visiting The Sid Richardson Museum by joining one of its themed guided tours. However, I did not have enough time to attend its educational programs. Overall, the museum's collections are fascinating, and I highly recommend everyone visit the museum.
5. National Cowgirl Museum and the Texas Cowboy Hall of Fame
To experience Texas culture, head to the National Cowgirl Museum and the Texas Cowboy Hall of Fame to witness and learn more about the city's cowgirl pride. Located at 1720 Gendy Street, Fort Worth, Texas, the museum's history began when a group of women in Hereford founded it in 1975.
This museum honors and highlights the courageous women of the American West who challenged the state's growth. It boasts ivory walls with 33,000 square feet devoted to exhibits, rare photographs, artifacts, and theatre presentations. You can expect to know more about the amazing women in history in this museum, like Annie Oakley, Liz Cheney, Kay Whittaker, etc.
If you want to know the details of the respectable cowboy and cowgirls in Texas, you can also check their Texas Cowboy Hall of Fame. It focuses on both genders of the rodeo circuit and provides in-depth information about the city's legendary cowboys and cowgirls.
6. Nancy Lee and Perry R. Bass Performance Hall
Among Texas' best theatres since 1998 are the Nancy Lee and Perry R. Bass Performance Hall. Designed in European style and adorned with limestones, the building bears the names of its donors. It is also one of Fort Worth's iconic landmarks, making it a must-visit.
It has an 80 feet dome with 45 feet sculpted angels located on its exterior. As you go inside the building, you will notice artworks displayed throughout the area. Several acts hosted by The Nancy Lee and Perry R. Bass Performance Hall are the Cliburn, Fort Worth Symphony Orchestra, the Texas Ballet Theater, and Fort Worth Opera.
Aside from the acts mentioned above, they also cater to traveling performances. Their regal and luxurious interior made me gasp in awe. If you plan to visit the performance hall, don't forget to coincide your vacation date with one of its scheduled regular performances.
7. Modern Art Museum of Fort Worth
Located at 3200 Darnell St, Fort Worth, TX 76107, the Modern Art Museum of Fort Worth is a tourist spot focusing on artworks starting from the end of World War II to the present times. Designed by Tadao Ando, the museum is part of the Cultural District of Fort Worth and is the perfect place to learn more about modern art.
Modern Art Museum of Fort Worth strives to highlight artists' works and visions, making it simpler for guests to comprehend their work. More than 3,000 items are on display, such as prints, sculptures, photographs, and paintings dating from 1945. The building itself has one-of-a-kind glass and concrete pavilions overlooking the outdoors.
Don't miss the chance to see the artworks made by your favorite artists showcased at the Modern Art Museum of Fort Worth. I had a great time looking at Pablo Picasso and Andy Warhol's works during my visit. You can also sign up for lectures and classes.
8. Log Cabin Village
A living history museum called Log Cabin Village is at 2100 Log Cabin Village Lane, Fort Worth, Texas. Created by the initiative of the Tarrant County Historical Society and the Pioneer Heritage Committee, it is now a famous replica of the original 1800s old buildings dedicated to its history and culture.
The village has six log cabins restored for visitors to learn about its rich history. Besides the log cabins, you can also find authentic artifacts in the area, including a blacksmith shop, one-room schoolhouse, water-powered gristmill, and herb garden. The place feels so real that I almost forgot that it is only a replica of the original village.
Exploring the Log Cabin Village is one of my favorite destinations during my vacation in Fort Worth. I admire the idea, time, and effort to perfect the area resulting in an authentic feel. The artisans dressed in costumes add to the realness of the village.
9. Trinity Park
If you want a place to escape the hustle and bustle of Fort Worth, Trinity Park is the number one place to go. It has an area of 252 acres located along the banks of the Trinity River. You can visit this park at 2401 S University Dr, Fort Worth, TX 76109.
Trinity Park is well-known among tourists and locals alike as the best place to unwind after a long stressful week. The park boasts a variety of activities available that you can try, such as biking, fishing, walking, hiking, etc. Additionally, there are picnic areas, a playground, a duck pond, water fountains, a basketball court, and a miniature train.
Since the park is along the river, fishing is the best activity to do here. It will always be a special place to me because this is where I learned how to fish. Besides this memorable experience, the fact that you are with nature makes it a highly recommended place.
10. Panther Island Pavilion
Famous as Texas' only waterfront stage, Panther Island Pavilion boasts 40 acres of awesome fun that you can only experience here. Operated and owned by the Tarrant Regional Water District, this significant event space attracts thousands of crowds each year. Its name is a tribute to Fort Worth's longtime moniker as the Panther City.
Panther Island Pavilion will surely top your list if you love parties like me or water adventures. The enormous, fascinating event area caters to various events such as concerts and festivals. Grab your inner tubes and jam to the fantastic performances from the water. You can also go kayaking, paddling, biking, fishing, swimming, or tubing.
I never thought Fort Worth was hiding such a modern gem, appealing to young adults. This unique party experience at Panther Island Pavilion got me wanting to come back for more. The best time to visit the area is during summer. They hold a free series of concerts during this season featuring emerging and established artists.
11. Cross-Eyed Moose Antique
Cross-Eyed Moose Antique is known as the premier cowtown antique shop destination in Fort Worth. It is a haven for those who love odd and unique objects that certainly intrigues every local and tourist entering the shop.
Located in the heart of Fort Worth Stockyards, Cross-Eyed Moose Antique offers excellent deals to its customers. The antique shop sells a wide range of western items like memorabilia, desks, chairs, and other collectibles. It also perfectly represents contemporary western art, making the antique shop a treasure.
I have a thing for antique items, and Cross-Eyed Moose Antique immediately captured my eyes while traversing Fort Worth Stockyards' streets. Various gem finds inside the shop will likely make every guest take home a thing or two.
12. Pop-N-Cream
Situated at 2600 W 7th St #135, Fort Worth, TX 76107, Pop-N-Cream is a famous sizable confectionery shop in town. Its retro vibe and welcoming and friendly staff add to the shop's sweetness.
Visiting the Pop-N-Cream feels like you are in paradise for sweet-tooths like me. It offers over 300 flavors of gourmet candies, 24 unique and unusual ice creams, and 75 gourmets of popcorn treats. Pop-N-Cream offers endless choices and tastes.
I tried to taste as many flavors as possible when I visited Pop-N-Cream. I remember enjoying their red velvet cake, oreo, and white chocolate pretzel popcorns. Those who love sweets should put this sweet shop on their bucket list.
Fort Worth is more than just a neighboring city of Dallas. The metropolis offers an authentic cowboy culture and history reflected in its various top attractions such as museums, historic sites, and shops. If you want to experience that authentic Texan ambiance, head on to Fort Worth and explore the city to the fullest.
Sharing my list and experiences with you gives off a nice feeling. You are welcome to share your thoughts about Fort Worth, and I'd love to know which tourist spot on the list made it to your itinerary.