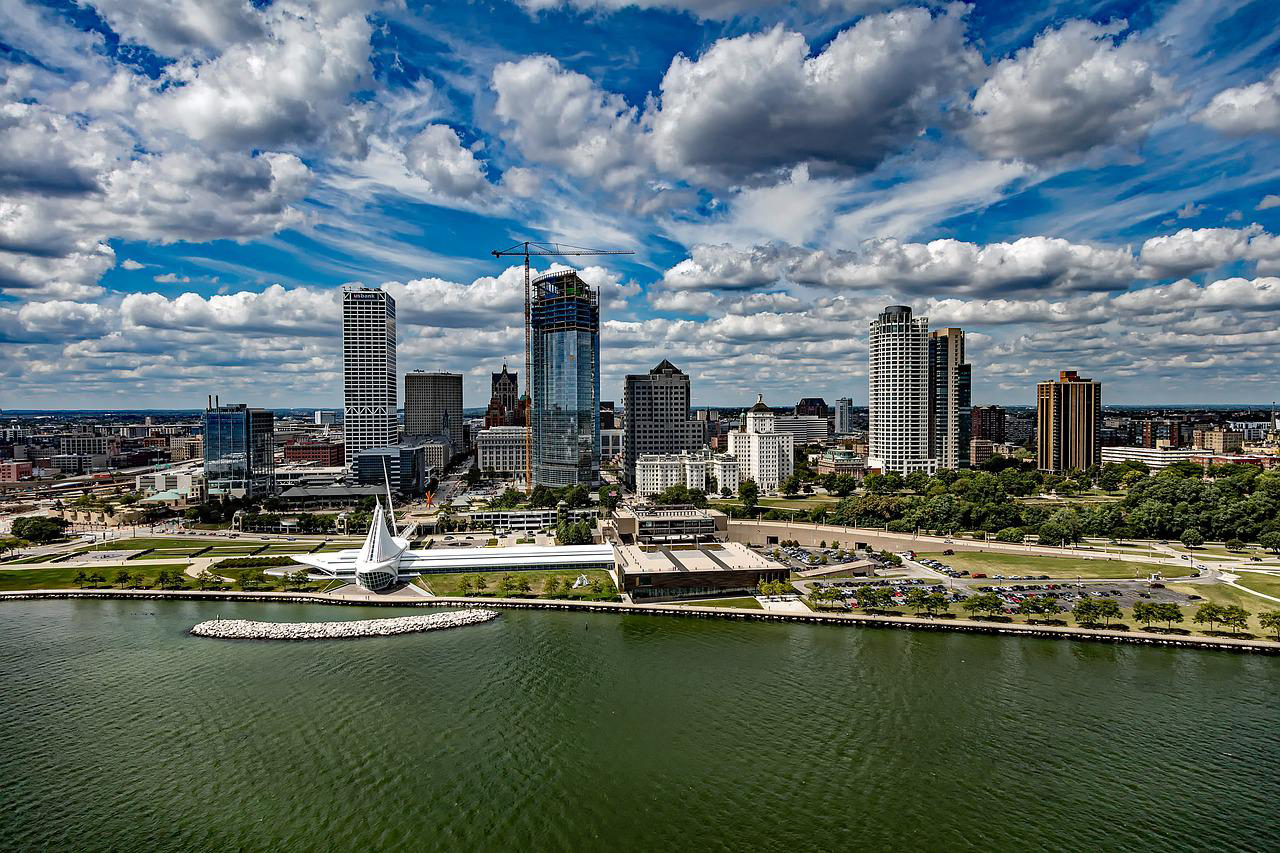 Milwaukee has its fair share of usual attractions, including galleries, art museums, historic homes, and entertainment venues. But many people are surprised because the city has its own weird and quirky corners that people under 21 would love to experience.
The city has tons of exciting areas waiting for you to be explored, and it is an ideal place to start all sorts of entertainment and adventures. Thus, if you are considering Milwaukee as your next travel destination, we hand-picked the city's best attractions and local gems ideal for those under 21:
1. The Rave/Eagles Club
The Rave is a huge concert venue and an iconic landmark in Milwaukee.
It is a 180,000 square foot property composed of seven floors.
The building is an enormous attraction with eight independent clubs, 25,000 square foot dance floors, and an impressive balcony.
It has been a favorite hang-out place among locals where you can experience all kinds of entertainment in one place. It has the Eagles Room, Rave Hall, Eagles Hall, Rave Bar, Rave Craft Beer Lounge, Penthouse Lounge, and Eagles Club. Within this big venue, several different acts may be playing all at once.
Its Eagles Club was listed on the National Register of Historic Places in 1986. It holds concerts and music festivals for different genres. Some of the world's famous performers who set foot at the Eagles Club are Bob Dylan, Rihanna, James Blunt, Maroon 5, and more.
2. Five O'Clock Steakhouse
If you are searching for a classic restaurant in Milwaukee, you should head straight to the Five O'Clock Steakhouse. It is a family-owned restaurant operating since 1946. The steakhouse specializes in traditional and finest steak, seafood, and exceptional service.
Visiting the Five O'Clock Steakhouse is worth it since you get full entertainment here. It offers The Alley Cat Lounge, where you can sit and relax while enjoying live music performances. The lounge has a 1940s retro lounge ambiance which you would appreciate.
There are tons of good things to try at Five O'clock. Check out its Supper Club experience, where you get the traditional service of visiting a bar. The host will greet you, move to the dining room, order food, and share it with friends and companions. Then, you can end the experience with extraordinary entertainment at the lounge.
3. Oriental Theater
The Oriental Theater in Milwaukee is an old but essential attraction. It was established in 1927 as a classic movie place adorned with East Indian decor. The Oriental Theater is the only movie palace that exhibits East Indian artwork in its architecture and interior.
The theater is an architectural masterpiece with two minaret towers, hand-drawn murals, Buddhas, stained glass chandeliers, and elegant draperies. Marveling around the establishment is an experience in itself. As a movie theater, it showcases both indie and art films. It also airs blockbuster Hollywood films on special occasions.
The Oriental Theater has earned an excellent reputation over the years. It is part of Entertainment Weekly's list of 10 Theaters Doing it Right in 2005. You should check its calendar and participate in important events like film festivals and excellent cinematic experiences.
4. Turner Hall Ballroom
You should not miss another entertainment facility in Milwaukee that you should not miss is the Turner Hall Ballroom. It is a National Landmark located at the heart of downtown, close to the Fiserv Forum. The ballroom is an event center that holds concerts, conventions, expos, fashion shows, and movie screenings.
Turner Hall is an iconic landmark in Milwaukee and considered one of the 'Ten Most Endangered Historic Sites. The establishment showcases a Victorian-style design and highlights its five-story pyramid-capped tower. The structure is under the protection and preservation of the Turner Ballroom Preservation Trust to maintain and renovate the building.
Turner Hall Ballroom is an attraction worth visiting if you want to combine history and entertainment. Aside from marveling at its beautiful facade, you can attend performances and concerts, too. It is also a great place to dine with its Tavern at Turner Hall.
5. Milwaukee Public Museum
When you go to downtown Milwaukee, visit the Milwaukee Public Museum. It is a natural and human history museum that opened in 1884. Its more than century-old structure has three floors and is home to the very first Dome Theater in Wisoncon.
The Milwaukee Public Museum conducts permanent and special exhibitions for the public. Its 150,000 square feet exhibit houses different collections and artifacts from Africa, old Milwaukee city, and contemporary and exciting objects. Meanwhile, the special exhibitions are dedicated to traveling exhibits, and limited-run displays are also curated in-house.
Explore Milwaukee Public Museum's regular tours, outreach, and accessibility programs to get more acquainted with the city's past and contemporary stories. Join their special events, including Field Work MKE, 360 Virtual Exhibit Tours, and lecture series. The museum is a unique way to understand Milwaukee and its growing community.
6. Red Rock Saloon
For a complete entertainment experience, the Red Rock Saloon, located at 1227 N Water St Milwaukee, WI, must be your top consideration. It is a locally-owned enterprise and entertainment center known for its Award-Winning BBQ recipe. The place also offers monster burgers, mouthwatering chicken wings, and Texas Red Chili North of Amarillo.
Red Rock Saloon is Milwaukee's only rock and country music venue. The exciting fusion of these genres attracts patrons around the city. It hosts the best live music performances with its own DJ E-Church. Food is also something not to miss here, especially its legendary BBQ recipe.
Take in the challenge and finish its famous half-pound burger in 23 minutes. Make sure that you try its Old Fashioned Wisco Cheese and fried pickle chips! Complete this challenge and receive the ultimate Red Rock hat and t-shirt merch.
7. Fiserv Forum
Fiserv Forum is the city's premier music and entertainment center. It is at 1111 Vel R Phillips Ave Milwaukee, WI, and is home to the Milwaukee Bucks of the National Basketball Association and the Marquette Golden Eagles. The Fiserv Forum is a multi-purpose arena with more than 17 500 capacity.
Fiserv Forum is a modern-day contemporary sports venue with an ice hockey rink and has a giant symmetric scoreboard in the NBA.
The arena opened in 2018 and became the new venue for large gatherings like concerts and sports events.
It sparks the development of other city innovations, including the Wisconsin Center, Old World Third Street, The Brewery, and the Schlitz Park.
One of the most significant events you could ever attend at Fiserv Forum is the NBA basketball games. Do not miss the finals and competition of the NBA here in Milwaukee. Ensure that you secure your tickets for this gathering and invite friends and buddies to this event.
8. Summerfest
Summerfest is a widely anticipated event in Milwaukee. It is an annual music festival usually conducted during the summer season around June and July. The event typically takes place at Henry Maier Festival Park near the city's business district. More than 800,000 people joined the gathering and shared the highly raved occasion.
The Guinness World Records certified that Summerfest is the World's Largest Music Festival. Since 215, the number of people who attended the occasion has already reached around 3 million. Attendees took part in an 11-day festivities with more than 1,000 performances in its 12 dedicated stages simultaneously.
Experience Milwaukee's most significant event and participate in the Summerfest. Engage in a week-long food trip and grab a bite of the city's top restaurant offerings. Bring your friends and even family and watch the performance of America's most prominent music artists like Lady Gaga, Bruno Mars, and Aerosmith.
9. Milwaukee Art Museum
If you want to indulge in a creative activity, you can head to Milwaukee Art Museum. The museum has over 30,000 works of art, given that it is the city's first-ever art venue. It has 125 years of art collections and is regarded as the city's art icon.
The Milwaukee Art Museum is a 341,000 square foot establishment designed by Eero Saarinen, a Finnish-American architect. With this vastness, the museum has more than forty art galleries and preserves a considerable collection from 15th-century European art up to 17th to 20th-century American material culture.
Take note of the things you want to see in the Milwaukee Art Museum. Check the works of Monet, Gober, Homer, and Picasso when you visit the galleries. Then, conclude your day at Cafe' Calatrava and try its vegan and healthy gluten-free dishes.
10. Milwaukee River Walk
One of the cheapest activities you can do in Milwaukee City is the RiverWalk. You can stroll through its two-mile-long Milwaukee River and pass through its three distinct riverfront areas, including Beerline B., Third Ward, and Downtown. It is a fun and free way to explore the city on foot.
The RiverWalk stretches 20 blocks starting from the northernmost to the southernmost part of the city. It is a unique way to see Milwaukee, especially at night. You can make side trips to top city restaurants, shops, and nightlife venues. You can also check the city's outdoor art gallery called RiverSculpture.
Embark on art and food galore when you go to the RiverWalk. Uniquely discover the city by never missing the Gertie, murals, and art sculptures along the way. See Bronze Fonz, a statue of Arthur Fonzarelli, who made the town infamous on Happy Days. Put on your sunscreen and traverse this long but satisfying trail.
11. American Black Holocaust Museum
The American Black Holocaust Museum is a national landmark. The place displays stories about the slave trade from Africa, slavery in the American South, and the impacts and aftermath of the Civil War and the Civil Rights movement on the Black population. It interests travelers from all over the globe to see an exhibit of the life of Dr. James Cameron. He is the only known survivor of lynching in the US.
The museum was founded in 1984 and is the only museum showcasing the African-American experience during mass atrocities in the country. The place displays the tragic legacies of slavery that significantly impact the lives of Black people in America.
Learn and understand the negative experiences of African Black Americans in the United States through a series of exhibits and galleries. Please make time to ponder its most stunning displays, such as the African Peoples Before Captivity, Three Centuries of Enslavement, One Hundred Years of Jim Crow, and Now: Free At Last. They are the direct interpretation of Dr. James Cameron from what he experienced during that time.
Milwaukee is an exciting city in Wisconsin. From the famous sports and entertainment venues, festivals, and historical offerings, the city has a dedicated spot for every 21 years old and below.
May you find this guide comprehensive and encouraged to book your next trip to Milwaukee. If we miss out on something, please comment your thoughts below.