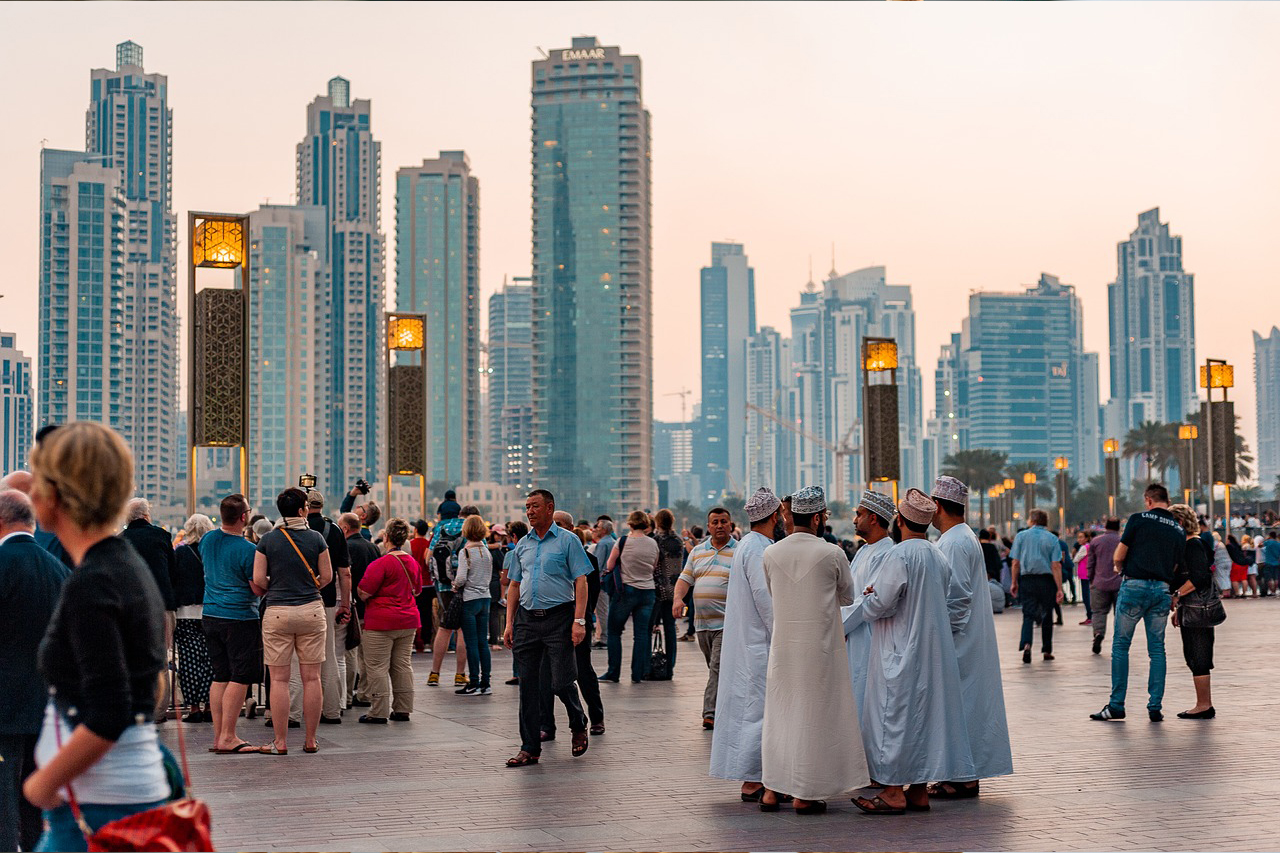 If you plan to visit Dubai, you need to secure a tourist visa. It can be a single-entry visa or a multiple entry visas. You must consider the duration and validity of your Dubai visa before entering and planning your itinerary in the Emirate.
But how does your Dubai visa work? When does the Emirate visa start counting?
Dubai visa starts counting the moment you enter the Emirate and would expire within a specified duration. You also need to use the Dubai visa within the required validity, typically 60 days after the date of issuance.
You need to understand three critical factors upon receiving your Dubai visa ultimately. You should know the validity, length of stay, and the number of entries indicated in your access. It can save you from the hassle and prevent you from paying fines in case of overstaying.
Validity
Your Dubai visa validity refers to the period when a visa holder can enter Dubai or UAE. The visa will start counting the validity or becomes effective from the date of its issuance. You can enter Dubai before the expiry of the visa's validity.
Typically, the embassy does not extend the validity of a tourist visa. It will automatically become invalid once the validity period runs. If you fail to enter Dubai within this time frame, you need to reapply for another visa. So, it is crucial to stick to the validity if you want to visit Dubai successfully.
Duration of Stay
Another important figure you should not ignore in your Dubai visa is the length or duration of your stay. It refers to the most prolonged period the visa holder can stay in the Emirate. The shortest tourist visa you can obtain from Dubai is 48 hours or two days, while the most extended duration is 90 days.
The visa will start counting once you arrive in Dubai. For instance, if you applied for a 14-day tourist visa and entered Dubai on the first day of the month, you must leave the Emirate after two weeks of your stay.
If you need to stay longer, you have to apply for an extended stay at their visa processing center. You can file an online application, too. However, this may not necessarily mean that the request for an extension will automatically be approved. You may or may not be given an extension visa depending on several factors.
Overstaying violates the Emirate's laws and regulations and can result in fines or penalties for foreigners.
Number of Entries
Your Dubai tourist visa can be a single, double-entry, or multiple entry visa. The visa entries refer to the number of times you can enter the Emirate based on your visa's validity. When the entries are all used up, your visa is automatically invalid.
Even if you do not use all the entries, the visa will still be considered invalid after the validity indicated expires. It would be best if you reapplied to re-enter Dubai.
Dubai is the most visited tourist destination in the Middle East. A Dubai Visa is a primary requirement for visiting the Emirate. Without a visa, you cannot enter Dubai.
Is a tourist visa open for Dubai?
A tourist visa is open for Dubai. It can be a single-entry visa that you can use for 30 days. You can obtain a tourist visa under sponsorships from hotels, travel agencies, or UAE airlines.
Dubai provides various opportunities for travelers who want to see the Emirate.
It has plenty of visa options catering to different types of travelers. Dubai has visas for short-time travelers, entrepreneurs, and students.
Depending on the travel scope, there are several visa options for you. The visa you need heavily relies on the length of your trip. It can either be a single entry visa or a multiple entry visa.
Transit Visa – Single Entry

If you are transiting using Abu Dhabi International Airport for eight hours or four days, you need to secure a Transit Visa. You can only use the visa for four days, and it is one of the shortest visa offers in Dubai.

48-Hour Transit Visa – Single Entry

For those who need to transit through Abu Dhabi International Airport for only two days or 48 hours, you should get a 48-hour transit visa. You will need this pass to pass Dubai and get to your third destination.

14-day Tourist Visa – Single Entry

If you plan for a short visit and will not stay for long, the Emirate offers a 14-day Dubai Visa. This type of visa is excellent for those who want to see and explore Dubai's major attractions.

A 14-day Dubai visa is a short-term single entry visa. The said visa has a validity of 60 days from its issue. It would be best if you used the pass and traveled to Dubai. Upon arrival, you can stay in the Emirate for 14 days or two weeks.

The visa is ideal for travelers who want to see Dubai for recreational purposes. It is also beneficial for business people who need to visit the Emirate quickly. The visa also benefits travelers to Dubai to attend a family event or visit relatives.

It is the speediest way to travel and see Dubai. You can quickly fill up the application form online and provide minimal documentation. The processing time will also take 3-5 days to be approved.

Tourist Visa – Single Entry

You can get a tourist visa through the assistance of a licensed travel agency or an airline in Dubai. Your passport must be valid for around six months to get your visa approved for the single-entry tourist visa. It has 30 days and cannot be extended.

Tourist Visa – Multiple Entry

A regular tourist visa can be extended two times for 30 days each. The validity of entry is 60 days, and the duration is 30 days. You can extend this visa within 30 days from the date of your first entry.

Service Visa – Single Entry

There is a unique service visa for entrepreneurs, sales managers, accountants, and individuals who will conduct commercial activity in Dubai. It is a single entry visa with a validity of 14 days. You need to complete all your business transactions two weeks before the visa expires.

Long Term Tourist Visa Single Entry

The long-term tourist single entry visa would benefit tourists who want to spend more than one month in Dubai. You can also extend this twice for 30 days each. You need to travel to Dubai within 60 days of visa issuance.

Long Term Visit Visa – Multiple Entry

One of the most prolonged visa duration Dubai can extend for foreigners is the long-term visit visa – multiple entries. It is valid for 90 days, and you can reapply if you wish to stay longer in the Emirate.

The 90-day visit visa has 58 days from the date of its issuance. The visa allows visiting Dubai for a maximum of 90 days from the date of your first entry.
What is the difference between a visit visa and a tourist visa in UAE?
Travelers to Dubai often get confused between the visit and tourist visas, but these two have significant differences. A tourist's visa is for tourism and leisure purposes. On the other hand, a visit visa is specifically for people who need to go to Dubai for business meetings, seminars, and work-related goals.
We recommend applying for a visit visa for those willing to stay in Dubai for more than two weeks. The visa can be 30 days or 90 days and can be converted to an employment or residence visa. You also need a local sponsor, relative, or resident to get a visit visa.
Meanwhile, a tourist visa can only stay for 14 days up to 30 days. The visa fee for a visit visa is also more expensive than a tourist visa. You are also not allowed to convert your tourist visa to a resident or work visa in Dubai.
A friend, travel agency, or a local hotel can sponsor you for a tourist visa, while only a resident or citizen of Dubai can sponsor a visit visa. A tourist visa also has shorter stays compared to a visit visa.
What are the requirements for a Dubai tourist visa?
A tourist visa is for nationalities not eligible for a visa on arrival or visa-free entry. You need to fill up the visa application form, pay the visa fee, and provide passport photographs, flight tickets, travel insurance, and your sponsor's passport.
You can obtain a tourist visa through a friend, airline, or travel agency. The eligible airlines that can help you with a tourist visa are Etihad Airways, Emirates Airline, Fly Dubai, and Air Arabia. It would be best to fly with one of these airlines for your visa to get approved.
Meanwhile, only licensed travel agents and hotels can help arrange a tourist visa for you. You should secure a plane ticket, book accommodation, and maintain a reservation with these licensed agencies.
How can I apply for a visit visa for Dubai?
A visit visa can either be a 90-day long-term visit visa or a 30-day short-term visit visa. They are ideal for tourists who wish to stay for more than 14 days in the Emirate. If you are of US nationality, you can apply for a visit visa thru licensed agencies like Dnata, Musafir, VFS Global, FlyDubai, or Al Ansari Exchange.
Then, you have to prepare the necessary documents needed for the visit visa. It includes your valid passport, sponsorship, completed application form, and visa fees. Aside from the traveler's mandatory requirements, your sponsor should also present the required documents.
Dubai is the largest and the most sought-after travel destination in the Middle East. Since it is a significant travel hotspot, the Emirate provides plenty of options for travelers worldwide. However, the Dubai government still assesses the visas based on your purpose and scope of work.
A tourist visa is excellent for travelers who intend to see Dubai for leisure. But if you want a more extended stay, getting a visit visa would be perfect. Nevertheless, a tourist visa is a subcategory of a visit visa with a limited length of stay.