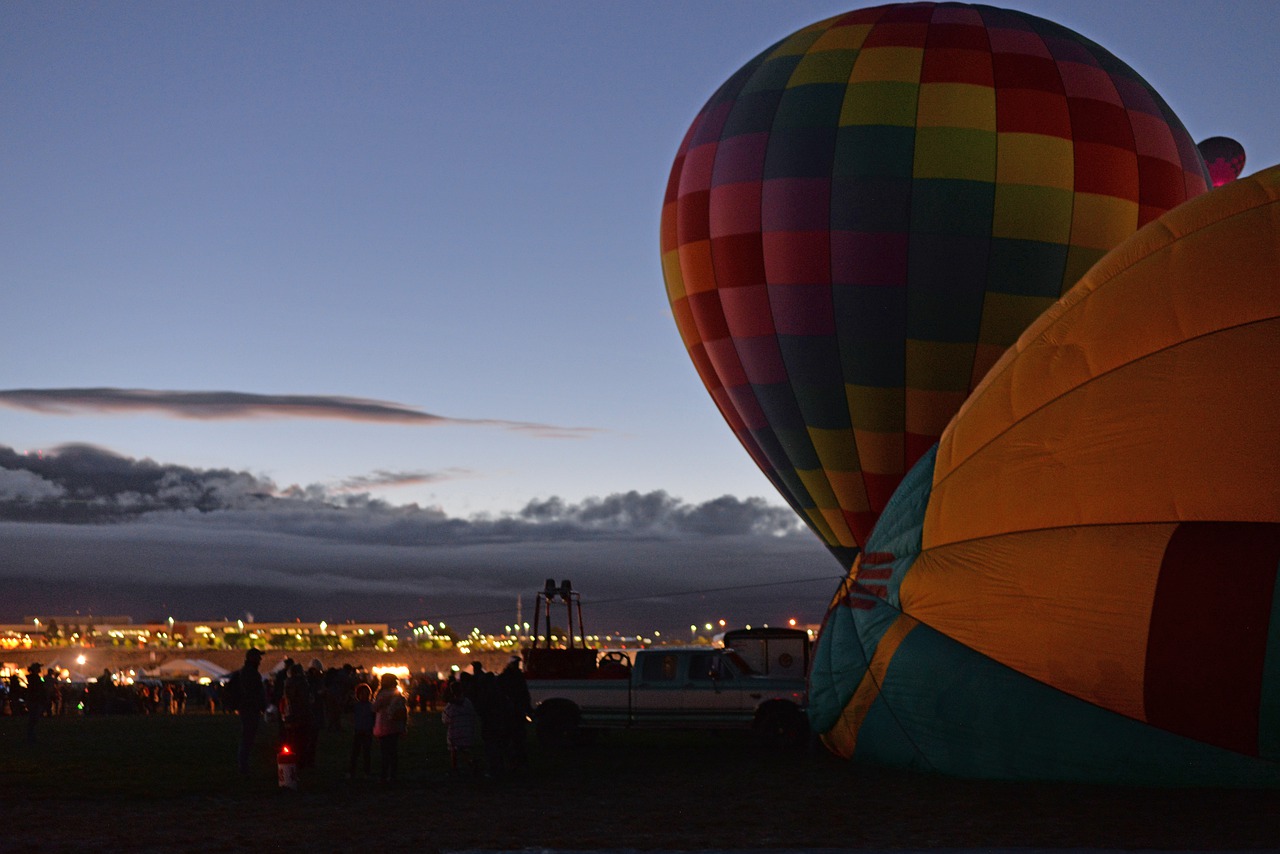 Between Albuquerque and Chula Vista, it is Chula Vista that is better. There are many good things in Chula Vista. There is the diversity of its locals, high-quality schools, and family-friendly communities. It is also safer than Albuquerque.
With these advantages aside, Chula Vista, like Albuquerque, also provides its locals with outdoor activities.
Chula Vista may be more expensive than Albuquerque. But it is not as expensive as other major cities. It is also the seventh-largest city in Southern California. It means it is big enough to matter.
Albuquerque may be better in some aspects. But as a whole, Chula Vista is better.
It is fantastic. It is a city with many excellent characteristics.
I will not mind if you choose Chula Vista over Albuquerque.
But read on to find out more.
What are the pros and cons of Albuquerque vs. Chula Vista?
Chula Vista has a more diverse and welcoming community. It also has excellent schools and is a safe city. Albuquerque has high crime rates. The concern in Chula Vista is the long commute to anywhere. Plus, the city is expensive compared to Albuquerque.
In addition, the city is also family-friendly and has good weather. Plus, the outdoor activities are nothing you should ignore.
But I know that the city also has issues.
Living here exposes you to long commutes.
The cost of living is high, and the air quality is not that great.
Chula Vista Living
You can love many things in Chula Vista, from the weather to outdoor activities.
Pros
Residing in Chula Vista is lovely. The city brings with it many advantages to its residents.
Here are a few essential things you should expect when you move to Chula Vista.
Diverse Locals

When it comes to diversity, Chula Vista is the place to be.

The city has a large population with Hispanic heritage—other ethnic groups like Asians, Blacks, and White Non-Hispanics.

With a diverse population, you would think that they live in disarray. But no, because everybody lives in harmony with each other.

And so, no matter what your ethnic group is, you will find a family here.

High-Quality Schools

Especially if you are moving here with your kids, Chula Vista is a great city.

It has many high-quality educational institutions your kids can enroll in.

Also, elementary and secondary schools have higher ratings than schools in nearby cities.

If there is one thing about schools that the city needs to improve, it is their tertiary school. There is only one in the town, which does not pose enough options for your kids when the time comes.

Safe

Chula Vista is the safest city in San Diego. It is also one of the safest in California.

The crime rate in Chula Vista is below the US national average. Violent crimes are significantly lower than in most cities in the country. It is, in fact, safer than about 39% of the cities in the country.

Safety is one of the significant considerations you should take when moving to a new place.

When choosing a place in California, Chula Vista should be one of those you consider.

Great Weather

Chula Vista is in California.

Naturally, there is great weather here.

In Chula Vista, you get to bask in the warmth of the sun most of the year. And what better way to spend a nice, sunny day than having it outdoors.

The city has access to beautiful coastal landscapes, trails, and canyons.

If you love the outdoors, Chula Vista is perfect. There is not much rain here.
Cons
Chula Vista has negatives as well as positives.
If you want to live here, you should expect the following concerns.
The Cost of Living

Most cities in California are expensive.

Chula Vista is no different.

Comparing the city's cost of living with the rest of the country, it is about 47% higher than the national average.

It is a bit lower than the state average of California. But it is still expensive.

If there is one thing to note here, it is its healthcare.

The cost of healthcare in Chula Vista is reasonable. But everything else is costly.

Commutes

In the US, the average time when commuting is about 27 minutes.

In Chula Vista, it is 30.9 minutes.

Chula Vista is one of the worst places for commuters in the US. And so, if you are in Chula Vista, you should be ready to spend more time inside your car. And this is true, especially if you are working outside the city.

The city got a walkability score of 42 out of 100. Its bike score is 41. And these numbers show how bad Chula Vista is when it comes to its commuters.

It is currently improving. But as of this time, having a car would be more beneficial.

The Air Quality

One thing that you should know is that Chula Vista has poor air quality.

On some days, particulates are even at high levels in the city.

And if you have respiratory problems, you better think twice. You can talk to your doctor and see if moving to Chula Vista is a smart move.
Albuquerque Living
The city of Albuquerque is famous for its wide array of outdoor activities.
But aside from these outdoor activities, it is also full of friendly locals, a slower pace of living, and manageable traffic.
Pros
Here are a few beautiful things to expect when moving to Albuquerque.
Naturally-Beautiful

The color of Albuquerque's landscape may be brown, but it is naturally beautiful. If all these beautiful brown landscapes bother you, try checking out Las Vegas or Phoenix. These two cities are browner.

Anyway, toward the east of the city are the Sandia Mountains, which are beautiful beyond compare.

To the west is the West Mesa.

The West Mesa is an elevated desert area that is as scenic as you would want it to be. It is also full of dormant volcanoes for your exploring.

A greenish line of large, green trees like cottonwoods runs through the city's middle part. They call this place The Bosque, and it provides an additional charm to Albuquerque.

Albuquerque is an oasis right smack in the middle of the desert.

And it is beautiful.

Architecture

Albuquerque is full of beautiful and historical architecture. These buildings go way back to the start of the 20th century and are still intact up to these days.

There are pueblos, adobe-style structures that are unique to New Mexico.

Anson Flats, for example, goes way back to 1910 and is the oldest standing apartment building in the city.

You can also check out The Atchison, Topeka, and Santa Fe Railway Memorial Hospital that first stood in 1926. At the time, it was the largest hospital in the state.

Imagine living in Albuquerque. Imagine how, every day, you can marvel at the charming brown buildings in contrast to the beautiful blue skies.

That is simply beautiful.

Culture

As you already know, Albuquerque has a variety of mixed cultures.

There is a significant influence of Mexico in the city. Aside from that, you will also find a more diverse population composed of Native Americans, Spanish, Asians, and the like.

And because of its diversity, you will also find that the city has food offerings as diverse as its residents.
Cons
It is natural to say that there are cons when living in Albuquerque.
Here are a few things to expect.
Isolated

Jet setters, beware.

Albuquerque may provide you with some challenges if you often feel the need to be out and about.

There is an airport, yes.

But the flights that go in and out of the city are somehow limited. There may be flights that go to smaller cities.

However, if you want to go to New York or DC, you may opt for connecting flights.

The name of the airport is Albuquerque International Sunport. Despite its name, no international flights fly out of the airport.

Albuquerque is a pretty isolated city.

Yes, it is about 50 minutes or so to Santa Fe. But if you plan on going to Phoenix or Denver, prepare to drive about seven hours or more to get to your destination.

Weekend drives to bigger cities may not be an option unless you extensively planned it all along.

Graduation Rates

In Albuquerque, the cost of education is lower compared to major cities in the country.

But over the years, the city has had issues with unemployment and generational poverty. These issues can harm the residents of Albuquerque.

The graduation rate is lower than 70%. The rates can even be lower when you head out of the city.

The same is true with graduation rates in colleges and universities.

Such a low graduation rate can also impact businesses in the area. It can affect the workforce that companies and investors can employ.

In time, it also impacts the employment rate of the city.

If you do not have a job yet, make sure to have one before moving to Albuquerque.
Albuquerque or Chula Vista – Which is cheaper?
Generally, Albuquerque is cheaper than Chula Vista. Albuquerque is, in fact, one of the cheapest cities in the US. Housing costs here are more affordable than in most cities. The same is true with groceries, utilities, and even healthcare.
| | | |
| --- | --- | --- |
| Living Expenses | Albuquerque | Chula Vista |
| Housing | 88 | 232.8 |
| Food & Groceries | 96 | 108 |
| Health | 81.1 | 89 |
| Utilities | 97.2 | 102.8 |
| Transportation | 89.4 | 127.9 |
Data is based on 100 = US National Average
>100 means more than the national average
<100 means cheaper than the national average
Housing/Rent
Between the two cities, the most glaring difference is in the cost of housing and rent.
Albuquerque has one of the most affordable housing and rental prices in the US, the city being 12% lower than the national average.
On the other hand, Chula Vista is 132.8% higher than the national average housing costs.
The gap between the two cities is vast!
Utility Costs
In this aspect, Albuquerque is still more affordable than Chula Vista.
Comparing utility costs in Albuquerque with the national average, it is about 2.8% lower. On the other hand, Chula Vista is 2.8% higher than the national average in utility costs.
And to be clear, utility costs cover electricity, heating, and garbage disposal. It also includes your internet costs, and a lot more.
Albuquerque is cheaper than Chula Vista in this aspect. But it all depends on your usage.
Food and Groceries
Consistent with the other aspects of the budget, Albuquerque is still cheaper than Chula Vista for food and groceries.
With a score of 96, Albuquerque is lower than the national average by 4%. Chula Vista is more expensive and is 8% higher than the US average.
It should be safe to assume that Albuquerque is cheaper in this aspect.
Grocery items here are cheaper. There may be some items that are more expensive than in Chula Vista, but they are rare to come by.
Most of the food and grocery items in Albuquerque are cheaper.
Transportation Costs
The cost of transportation in Chula Vista is expensive.
It is 27.9% higher than the national average. Couple that with poor situations for commuters, and you might second guess your decision to move here.
Albuquerque is 10.6% cheaper than the national average. And this is something you need to consider.
Because if you do not consider the cost of transportation, how do you think you would be able to go to work?
Healthcare
Both Chula Vista and Albuquerque are lower than the national average for healthcare. But when you compare the two, Albuquerque is more affordable than Chula Vista.
And this is an obvious fact.
Albuquerque is cheaper in many healthcare aspects – from professional doctor's fees to the cost of medicine. You will most likely spend less when you live in Albuquerque.
Remember that healthcare is an integral part of your budget. Do not take this for granted.
Is Albuquerque bigger than Chula Vista?
In terms of land area, Albuquerque is bigger than Chula Vista. Albuquerque has a land area of 187.2 square miles. Chula Vista's land area is 49.6 square miles.
Not only is Albuquerque larger in land area. It is also more populated than Chula Vista.
In 2021, the population of Chula Vista had a population of 280,000, while Albuquerque was already at 562,000.
And because of its land area, Chula Vista has a higher population density than Albuquerque.
The latest numbers point to Albuquerque having a population density of 3.002 per square mile. On the other hand, Chula Vista's population density is 5,549.70 per square mile.
Is Albuquerque safer than Chula Vista?
Albuquerque has a rising concern when it comes to keeping its people safe. The crime rates in Albuquerque are higher. When comparing the two, you will be safer in Chula Vista than in Albuquerque.
Let us first talk about the crime index.
When you look at the data, Albuquerque's crime index is much higher than Chula Vista's.
Chula Vista is at 56.30, while in Albuquerque, it is at 70.66.
Now, what do these numbers tell us?
These numbers tell us that people in Chula Vista feel safer than those in Albuquerque.
Most crimes in Chula Vista are at moderate levels. There are a few types of crimes in higher percentages, like drugs.
In these types of crimes, Chula Vista is at 71.43%. Albuquerque is at 85.16%.
Crimes like vandalism and theft are at 64.29%. In Albuquerque, the same type of crime is at 85.05%.
And this is the same for most types of crimes. Chula Vista has lower numbers compared to Albuquerque.
Suffice to say, Chula Vista is safer than Albuquerque.
Is Chula Vista better than Albuquerque?
Chula Vista is better than Albuquerque in many ways. The most obvious consideration is the level of crime between the two cities. Chula Vista is much safer than Albuquerque. Plus, the good schools and pleasant weather make Chula Vista more ideal.
Choosing between the two cities is easy.
You only need to think of your safety, and you have an obvious decision.
Chula Vista is safer compared to Albuquerque. Aside from that, it has better job opportunities and has excellent schools.
Chula Vista is indeed more expensive than Albuquerque. But the jobs in Chula Vista pay more and could compensate for the high cost of living.
Also, Albuquerque has downfalls when it comes to its geographical location. The unemployment rate here is also worrying.
Plus, it is a city of diversity.
Chula Vista is better.
How about you?
Which of the two cities is your choice?
Let me know.