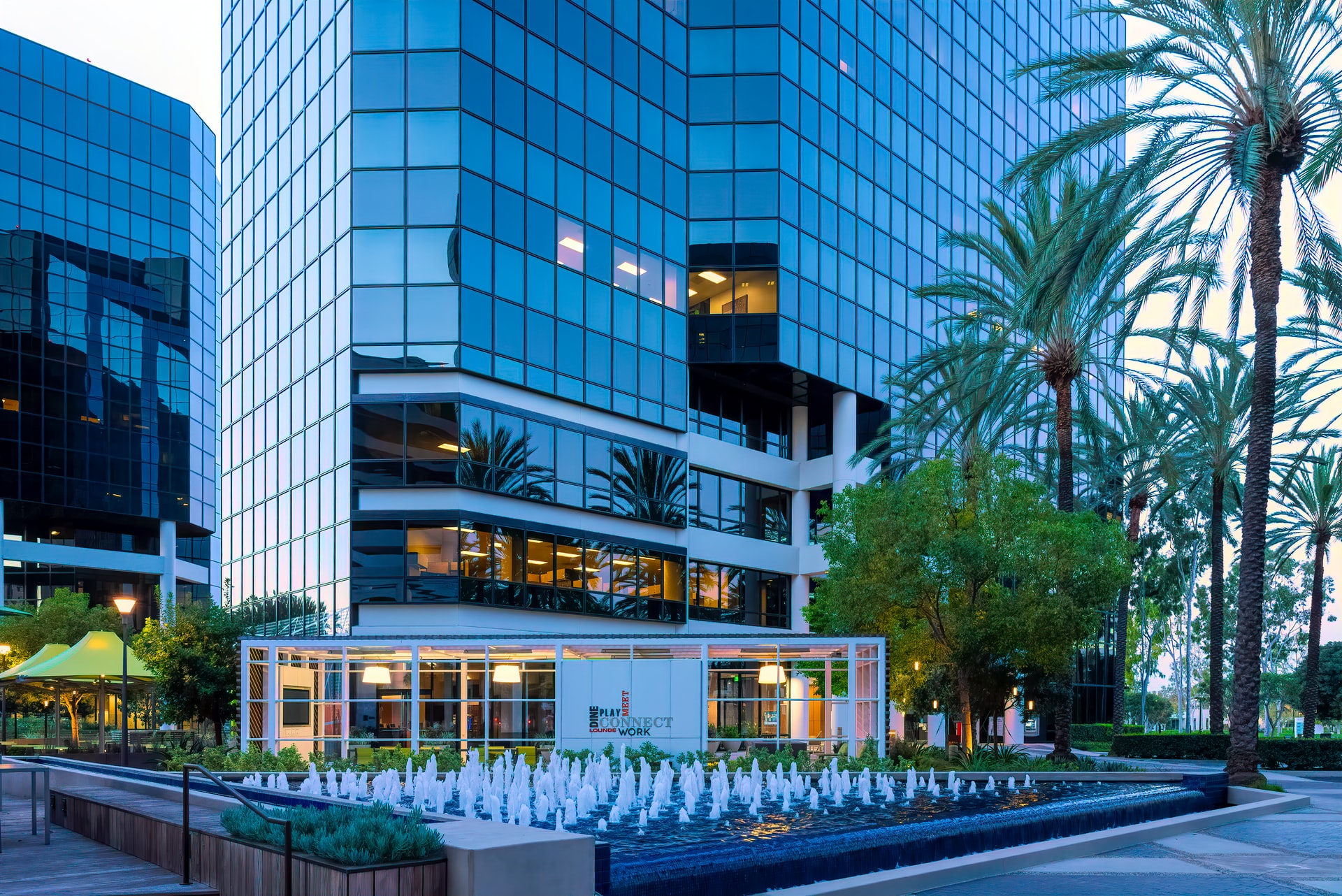 Living in Irvine provides you with a comfortable lifestyle with its advanced economy paired with a safe neighborhood. The city has excellent educational institutions and dynamic culture that suits everyone making it the best place to live than Anaheim. Meanwhile, Anaheim's world-class tourist destination is very tempting.
Irvine, California, gives its residents a favorable lifestyle because of its safety, high-paying jobs, and great educational system. The city has a vibrant culture, and it is ideal for planting your roots here, given that its security is internationally recognized.
Anaheim, California, lures millions of tourists due to its world-class tourist destinations. The place is also one of the safest in America, and accessibility is not a problem here. However, its lagging economic status is quite a setback.
Both cities boast their safety index and fine Californian weather. A helpful list of nearly equivalent factors will aid you in deciding where to relocate.
What Are the Pros and Cons of Anaheim Versus Irvine?
Irvine, California, is your best choice to have a good living standard thanks to its progressive job market and world-class safety neighborhood. However, it would be best to condition yourself to pay higher for your daily expenses. Meanwhile, Anaheim, California's international tourist destination, is very tempting, but spending a high living cost here is not enticing.
Living in Irvine
Pros
International Safety Recognition

Irvine, California's best advantage is its safe neighborhood. Federal Bureau of Investigation recognizes the city as one of the most secured American cities since 2005, and their statistics also passed the international standard.

Irvine's low crime rate is one of the most important aspects people look for when planting roots in a specific city. The city has been maintaining its reputation for almost 15 years, and it will continue to top this category for the following years.

Career Growth in Irvine

Living in Irvine will let you have a career advancement because of the variety of big companies that provide opportunities for everyone to grow. The city has a 5.4% unemployment rate, evidently lower than the national standard.

The city has a projected growth of 40.2% in the next ten years, which is remarkable. Professionals in Irvine have several career opportunities for everyone. Big firms like Google and Blizzard Entertainment and giant companies like Amazon, Toshiba and medical companies like Endologix are all situated in this city.

Fine Weather

Irvine sits in Orange County, which has unquestionably good weather. The city has over 300 sunshine, and harsh cold days are rare. People living here will have a lot of good opportunities to savor the excellent climate and splurge themselves to some productive outdoor activities.

Top Institutions

Living in Irvine is perfect for families because of its quality educational institutions. The city boasts its excellent teaching from preschool up to collegiate level. Most of the town's public schools got a good reputation in the state's overall rankings.

Irvine Unified School District High Schools are among California's top 100, with Northwood High School ranking #59, while University High School is ranked #57. You could have superior collegiate learning for the University of California, Irvine.

Explore Natural Wonders

Moving to Irvine entails having fair opportunities to both urban and natural delights. A bicycle ride through the vast Irvine Open Space Preserve will allow visitors to see more local wildlife such as mule deer and the rare coyote. San Joaquin Wildlife Sanctuary is a fantastic spot for bird observation during the day and bat watching at night.
Cons
A Whooping Housing Market Prices

If you want to relocate to Irvine, you should prepare to pay higher prices for your commodities here, especially for your accommodation. The city has a luxurious price for a single house that exceeds the national average.

You need to have at least $800,000 for you to be able to buy a house and $3,000 per month if you want to rent a single apartment.

Limited Public Transportation Option

Irvine is a big city, and few public transits option is a significant setback. There is no railway system, and Metrolink Transit does not serve Irvine. If you want to get around town fast, you need to have a car, or walking is a good and healthy idea under fine weather in California.
Living in Anaheim
Pros
World-Class Tourism Industry

Anaheim lures around 20 million tourists every year, all because of the presence of the world-class Disneyland Amusement Park and Hotels. There are various activities that everyone can do in the happiest location in the world, from food to entertainment parks.

The world-class place brings billions to the Californian economy every year. You can meet your favorite Disney characters, have fun at Legoland and Galaxy Edge, and dive into a thrill ride at Indiana Jones Adventure at Disneyland Park. A two-day all-access ticket will cost you around $300.00.

Skyzone Indoor Trampoline Park

Aside from Disneyland, Anaheim also has an internationally-acclaimed attraction. Skyzone Anaheim is an enclosed trampoline park that offers family-friendly fitness. Guests can come and play at their 3D dodgeball courts, foam pits, and sky slam basketball courts.

The Anaheim Packing House

Living in Anaheim will let you have a suitable food hall with lots of artisan cuisines. The food central was initially built in 1919 and recently renovated to serve everyone good meals with a relaxing ambiance. The place is full of different cuisines that will surely satisfy your cravings.

You can enjoy a Rainbow Cloud from Mini Monster, artisan tacos from Urbana, or the best-known Cheesecake Factory. The atmosphere is perfect for everybody to unwind and relax.

The Sports Culture

Anaheim is also famous for its champion teams Anaheim Ducks and Angel Baseball. The city has Angel Stadium and Honda Center that houses different sporting games every year. One of the best deals is extra attractions in Angel Stadium every Sunday, such as face paintings and other additional tournaments.
Cons
Sluggish Economy

Even though the tourism industry in Anaheim is booming, it is a significant disadvantage having a high poverty and unemployment rate. The city has over a 7.5% jobless rate that exceeds the national standard. Its job growth is 32% which falls just below the country's median.

The city's poverty rate is around 14%. There is no wide variety of career growth in the city limits. However, its accessibility to Los Angeles makes it a good opportunity for Anaheim residents to get a decent job in its nearby sizeable metropolitan area.

High Commodity Prices

You will pay more than you think for the goods and services needed if you relocate to Anaheim. The city's overall living cost surpasses the national average. One of the most significant factors of its high pricing is its home value, almost 257%. You need to have at least half a million dollars to buy a house or $2,000 per month for your rental fee.
Anaheim Or Irvine – Which Is Cheaper?
Both Anaheim and Irvine have high living costs; however, Anaheim appears to be slightly less expensive than Irvine. The city has a housing market gap of 31.2 %, and the overall index is 18.7% lower than Irvine.
Irvine and Anaheim have a whopping housing market price and commodity fees that you need to prepare at least half a million dollars to buy one.
Comparison Table of Living in Anaheim, California vs. Irvine, California
| | | |
| --- | --- | --- |
| Living Expenses | Anaheim, California | Irvine, California |
| Housing and Rent | 257.1% | 373.93% |
| Utilities | 97.4% | 98.3% |
| Food And Groceries | 102.5% | 105.6% |
| Transportation | 118% | 111% |
| Health | 95.9% | 95.9% |
| Miscellaneous | 104.4% | 104.8% |
Based on the Data of which 100 = U.S. National Average
>100 means more expensive
<100 means cheaper than the U.S. average
Housing and Rent Costs
Accommodation in Anaheim is cheaper, even if the housing price goes around $594,400, where the rental fee is about $2,871 per month. Meanwhile, Irvine is a luxury city with a home value of around $864,400, where its lease fee is approximately $3,716 monthly.
Utility Costs
Living in Irvine and Anaheim has a favorable utility cost, but Anaheim is slightly cheaper. Both averages do not exceed the national average. One consideration is the extra charge of garbage pickup in Irvine, which has a monthly recurring collection fee of $13.01.
Food and Groceries Costs
Anaheim is 3.1% less expensive than Irvine. A full meal course in Anaheim will charge you $62.50, while the same package in Irvine will cost you $85.00. Even bottled water in both cities differs in price; Anaheim's grocery price for the item is $1.40, while Irvine's is $2.02.
Transportation Costs
Living in Irvine will make you pay less for your public transportation costs than Anaheim. The city has an 11% higher fee than the national average. Lesser prices in any mode of transit in Irvine are due to people preferring to walk to get to their offices and leisure spots with 4.2% of the city's population.
Health Care Costs
Irvine and Anaheim's health spending has a similar percentage. Both cities have an average index that does not surpass the national average. Living in either Irvine or Anaheim will let you experience full medical attention and remarkable healthcare benefits.
Taxes
Irvine and Anaheim sit in California and Orange County, with similar sales and income tax percentiles. Sales taxes in California is 7.8%, whereas the income tax is 8%.
Is Anaheim Safer Than Irvine?
Irvine is one of the world's safest cities. The metropolis's violent and property-related crime statistics fall behind the national average. Irvine got 8 in its violent crime index, which Anaheim's record is twice, with 22. These low number makes Irvine safer than Anaheim.
Irvine has been reputable as one of the most secured places in America for 15 consecutive years. The numbers of the city are favorably lower in any crime category. This perk makes it ideal for anyone to start a new life and raise a family.
Meanwhile, Anaheim also has a low crime rate, particularly in violent cases, which does not surpass the national standard. However, its property-related offenses, such as car theft and burglary, fall slightly higher than the FBI's standard rate.
Is Anaheim Bigger Than Irvine?
Irvine has a land area that is 65.6 square miles, which is substantially bigger than Anaheim's 50.3 square miles. However, Anaheim seems to be more crowded than Irvine, with over 353,676, compared to 283,700 in Irvine.
Anaheim's population to land ratio is seemingly low, which results in a population density of 7,028.4 people per square mile. The growing population of this city is unlikely to fit into its small land area, creating a denser town.
Meanwhile, Irvine is significantly larger given its total landmass, creating 4,325.9 people per square mile population density. The city stretches from Tustin to the north to Newport Beach to the southwest.
Is Anaheim warmer than Irvine?
Living in Anaheim and Irvine will let you experience good Californian weather. However, Irvine is slightly warmer than Anaheim, having 281 sunny days. Meanwhile, Anaheim has 280 sunny skies all year round.
Whether you live in Anaheim or relocate to Irvine, you will still have good weather throughout the year. Both cities have beautiful weather, with no extremes, and winters do not have frost. There are occasional high temperatures in both towns, reaching 100 degrees Fahrenheit.
People living in two cities can have as many outdoor activities as possible under a subtle climate. Gloomy days are instead available, especially in southern Irvine, where cloudy and overcast skies give off a cool temperature.
Is Anaheim Better Than Irvine?
Irvine is a rising urban center with well-paying occupations, a world-class educational establishment, and one of the safest places in the world. The economic advantages of the metroplex make it a better place to relocate than Anaheim. Meanwhile, Anaheim is a fantastic spot to plan your next vacation destination.
Irvine, California, is the perfect setting for everybody because it is one of the world's safest metro cities. Not only is it completely secure, but the town's productivity gains will provide you with a good standard of living.
Anaheim's international amusement park perks will deliver you a great experience. The area is also secure, but the employment situation is not as viable as in Irvine. To sustain the high cost of living, you must have work, even if it is not within the city boundaries but in neighboring areas.
Living in Irvine and Anaheim is costly, safe, and provides a pleasant climate. However, Irvine's rapidly growing economy outweighs its disadvantages. Anaheim still has a long way before it reaches a more prosperous economic phase.
Anaheim, California versus Irvine, California – Where do you consider moving? Let me know your thoughts below.