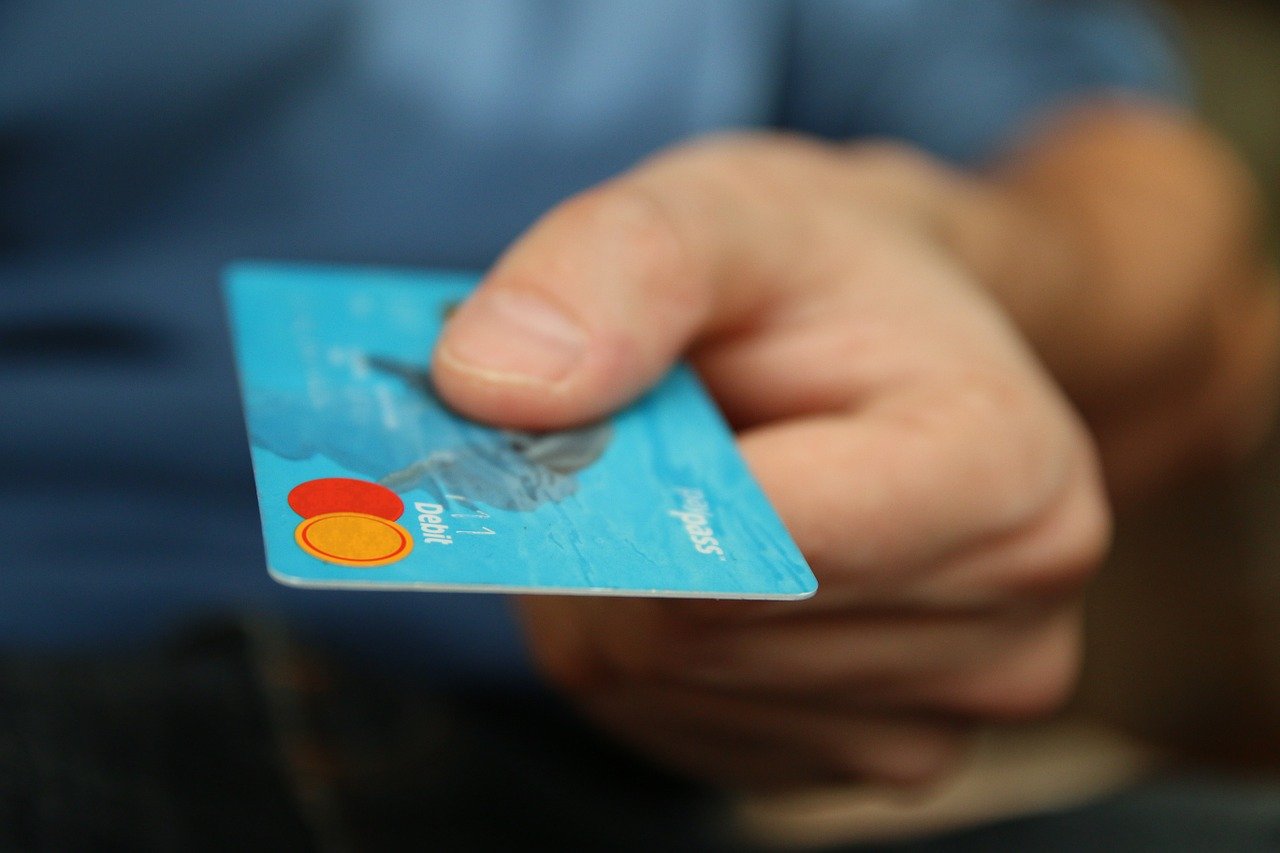 When looking for an Airbnb property, you can use another person's card. Ensure that the card owner gets in touch with the host before booking. This way, the owner can explain to the host to avoid confusion on the different names.
Using another credit card is illegal.
Of course, it is unless there is authorization from the card owner.
Usually, the card owner can contact the host before finalizing the booking. If the card owner can explain to the host that they are paying for the reservation, this should avoid confusion about the different names on the card and the guests' names.
Booking an Airbnb Property for Another Person
However, there is another way to book an Airbnb property while using another card.
The owner of the credit card should have an account with Airbnb. The card owner can book Airbnb properties on behalf of another person. And this is for the card owner themselves to do the booking using their account.
When booking for another person, you have to handle everything. It should be from the reservation request, receiving instructions, and even the payment.
Once you have already handled everything, you can now transfer the responsibility to the guest who will stay at the Airbnb property.
When the host accepts the reservation, both the guest and the card owner can message the host. This step ensures that the host knows who will stay and pay.
Does Airbnb accept debit cards?
In most countries, including the US, Airbnb accepts different payment methods. The payment method can include major credit cards like Visa, MasterCard, AmEx, and JCB. You can also pay using your credit card to process as a credit or prepaid card.
When booking a property at Airbnb, guests need to pay for the booking in advance.
Guests can pay via credit card or debit card.
As a guest, you are never allowed to pay on arrival. You are also not allowed to pay the host via bank or wire transfer.
During the reservation process, guests should confirm their payment details. And as a guest, you will be finalizing your payment before you even book the property.
The Airbnb Payment Methods
Airbnb in most countries accepts your usual major credit cards. These cards can be from Visa, MasterCard, American Express, and JCB. Airbnb also accepts payment from Discover.
On the other hand, Airbnb also accepts payments from debit cards. However, your debit card should work as a credit card or a prepaid credit card.
You can also use different other modes of payment such as Google Pay, Apple Pay, and Paypal.
As mentioned earlier, Airbnb does not allow cash payments.
Remember that you can only pay for an Airbnb property through their app. You should never pay the host outside the Airbnb website or app.
Can Airbnb Host ask for cash?
When scouting for an Airbnb property, you should never pay the host with cash. Airbnb can only accept card payments and other options – but not with cash. You should also never pay outside the Airbnb website or app when booking.
As earlier mentioned, cash is never allowed when paying for an Airbnb property.
Cards and other modes of payment are the only ones allowed. The different modes of payment are PayPal and Google Pay.
Airbnb and Bitcoin
You may be wondering if Airbnb accepts bitcoin or any other cryptocurrency as payment.
The answer is no.
Effective January 2022, Airbnb no longer accepts bitcoin as payment for your reservation.
Airbnb and the "Buy Now, Pay Later Scheme"
You could pay Airbnb through third-party "Buy Now, Pay Later" business organizations in the past. These organizations are Klarma, QuadPay, and AfterPay.
But effective January 2022, Airbnb no longer accepts payments through these companies.
Airbnb Payments – Full Payment and Partial Payments
When reserving for an Airbnb property, guests should pay something up-front.
It could be a full payment or a partial payment.
But when do you pay full? And when do you make partial payments?
You have to pay in full for your short-term stays. These stays can be for 27 days or less. If your stay is a short-term stay, you have to pay the total amount.
If you stay longer than 28 days, it is a long-term stay. With these types of stays, you can pay a little over half of the total cost when you reserve the property.
Once you are already checked in for a few weeks, the host can charge you for the remaining amount.
Can Airbnb charge for utilities?
The most common utility cost charged to Airbnb guests is the cleanup fee. For other utility costs like electricity and water, these are no longer charged to the guest upfront.
Upon booking a property on Airbnb, you would immediately get an itemized receipt.
The receipt puts into detail everything that the host charged upfront.
However, there is something that you may be skipping.
Even if you leave the property in pristine order, the host will still change the sheets. The host will still give the room another rundown and wipe everything before the next guest arrives.
And this is where the cleanup fee comes in.
I should tell you. If the host decides on a cleanup fee, you can never avoid it.
Hosts can also burden themselves with other utility bills like electricity and water with the cleanup fee.
Some hosts would leave notes for the guests as reminders. These reminders can range from turning off the lights when not in use. Other reminders can also involve turning the AC off when guests leave the property.
We all know not all guests are that considerate.
Some hosts control their utilities with their phones to ensure lights are off at specific hours. So, if, for example, you arrive at the property with the lights out, it was your host. Your host was trying to save costs on electricity.
How do I avoid Airbnb fees?
Did you know you can negotiate the price of the Airbnb property? Negotiating with the host is a legitimate way to save on Airbnb costs. Another is to look it up offsite.
Because of Airbnb, we can now book properties and stay in places like locals.
Airbnb provided the traveling population with cheaper options aside from hotels for the past few years.
But as practical travelers, you would ask. Will the costs get any cheaper than it already is?
Thanks to a few years of experience booking Airbnb properties, I have learned a few hacks to save a few dollars. And these are legit.
Here is a couple of them.
Haggle the Price
Most of those who use Airbnb do not know this. But are you aware that you can negotiate the price of the Airbnb property you are renting?
Hosts can sometimes provide guests with special offers.
A special offer, in simple terms, is an Airbnb discount that the hosts can send you.
For the host to send you a special offer, you have to send the host a message first. Specify the exact dates in mind when you will be staying at the host's Airbnb property.
Doing so would allow you to haggle the price.
Now, how do you do that?
The first thing you have to remember is to NOT click the "Request to Book" button. Instead, you should click the "Contact this Host" button.
Once you can contact the host, specify your dates.
Remember to be careful with the buttons that you click.
If you click the "Request to Book" button, you will most likely get the price listed on the website or the app. That is why you should be careful.
Never click the "Request to Book" button.
If you click on the "Contact this Host" button, your stay will be "pre-approved." It means that you were already able to pencil book the property. And you do not have to pay the price yet.
However, I should stress out that you use this method with caution. Also, think about the host.
Remember that hosts are properties owned by real people like you. These are primarily locals who earn a living by renting out an extra property.
And yes, many of these locals rely on the amount you pay for their income.
Be considerate and respectful.
Now, when should you haggle for the price of the Airbnb property? Here are my suggested requirements.
You can choose not to follow the requirements below. You can decide to haggle all the time. But try to check these out and see if you agree.
1st Tip: Haggle Only for Long-term Stays
If you are only staying for a couple of nights, it would not be worth it to haggle. Chances are, the host will not give you that special offer.
The more nights you book, the more important you are to the host.
And if you are that valuable, the host may give you a special offer.
You can haggle.
You Sent the Host A Message
This part may not be that important.
But this is an important step. It is polite to send the host a message and get to know them first.
Once you get to know the host more, you have already increased your chances of getting a discount.
Hosts always choose the good guests.
And yes, they would be willing to give up a few dollars for polite and respectful guests.
If you have questions to ask about the property, ask away. This part could start that getting-to-know-you phase that could lead to some discounts.
Last-Minute Bookings
This requirement allows you to think like the landlord.
If you are the host, would you ever allow the property to be vacant for a few days? Of course, not!
You do not ever want to have an unused room because this means you, the landlord, will be losing money.
Now, as a guest, try to check Airbnb properties closer to the date of your stay. Hosts will likely think about lowering the price. This option of reducing the cost is just so the host can get the room filled.
It is not valid, especially with properties in tourist areas.
But if you want to, you can make last-minute bookings to save a few more dollars.
And in case you are wondering, yes, these are all legit and legal. All these requirements are within the Terms of Service of Airbnb.
As I mentioned earlier, only a few Airbnb guests know about this tip.
Use it wisely.
And do not ever forget to be nice to the host.
2nd Tip: Look for Cheaper Options Off-Site
Most properties, especially the bigger and more established ones, put their listings on different platforms.
Most of the time, a property on Airbnb would cost you more than the same room on the property's website (if they have one).
This variance in prices is common. And this is common, especially if you book through a third-party platform.
Why is this so?
The reason is that the owner of the Airbnb property has to think of the cut the third-party site takes from the revenue.
That is why hotels and hostels usually advise guests to book directly through their website.
Booking through their website allows the property owners to earn more money than when they book from a third-party platform.
And if you are wondering, some hostels have listings on Airbnb as well.
Here is a concrete example.
Try booking a property on Airbnb. Choose a property that is most likely listed on other booking platforms.
These properties could be hostels, condos, and big apartments.
Once you find a property, look it up on other booking platforms. You can check out booking.com or on Direct Booking.
You would realize that the same property costs differently on different platforms.
Upon checking, you may notice that the property, for example, costs US$200 on Airbnb. The exact property can cost around US$150 on Booking.com and less on Direct Booking.
These are not the exact prices, of course.
But I hope you get my point.
Were these tips helpful?
Please let me know.