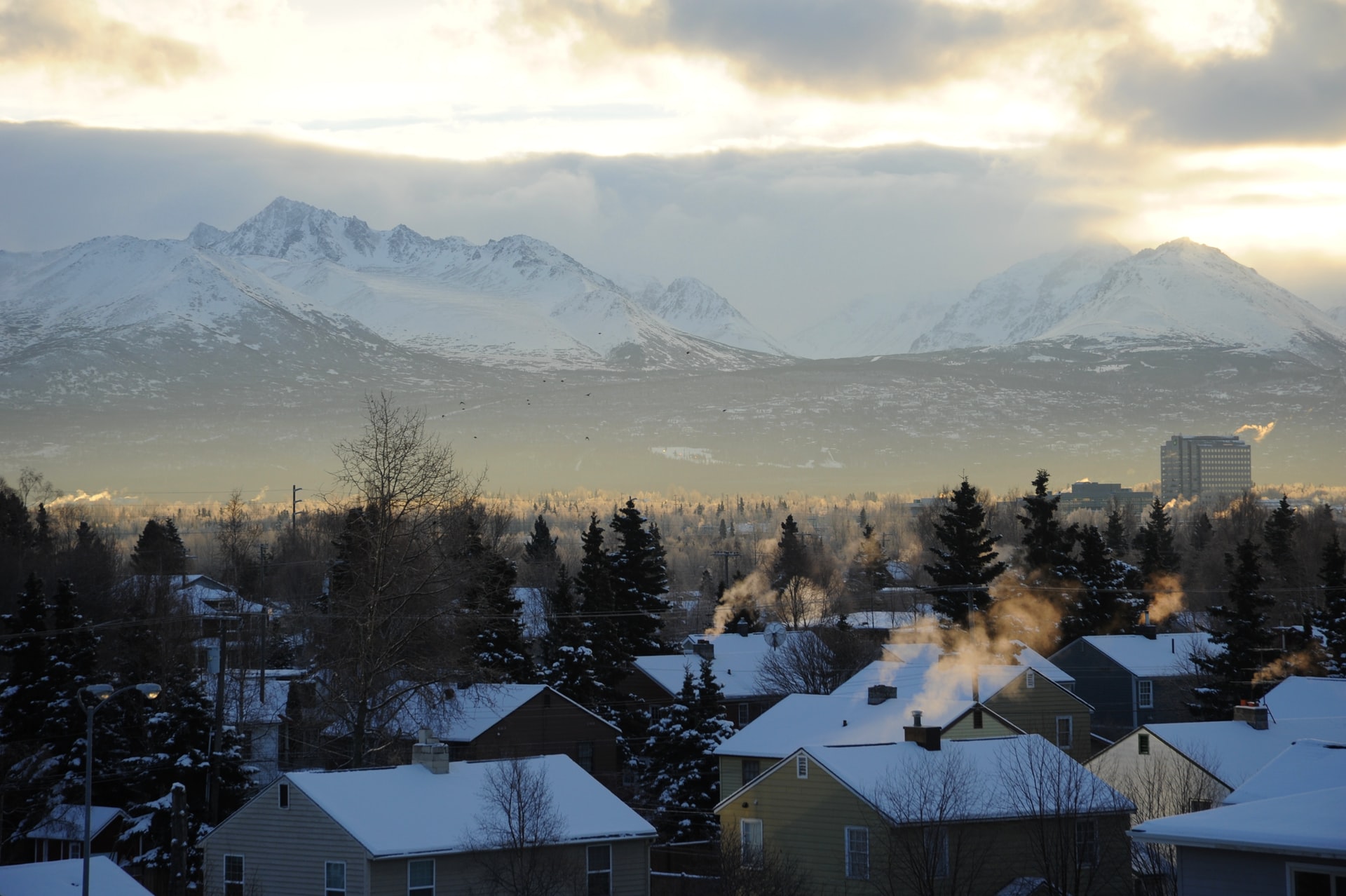 Austin is known for its music, arts, and diverse culture, whereas Anchorage has world-class education, a better employment market, and excellent transportation. The inexpensive cost of living, on the other hand, makes Anchorage the best place to call home.
Austin is the capital and principal city of Travis County, with areas extending into Hays and Williamson counties. Keep Austin Weird is the city's unofficial slogan, which captures the city's distinct culture.
Along with the city's thriving nightlife and weekend activities, the large number of students in the area contributes to the city's youthful atmosphere. Several free outdoor concerts take place throughout the summer months. Other than that, it's known as the "live music capital" of the nation.
On the other hand, Anchorage is a united municipal consolidated city-borough located on Alaska's United States West Coast.
The Chugach Mountains surround Anchorage's main metropolis and economic hub. Due to the terrible earthquake and tsunami of 1964, the city now has a modern appeal.
With a plethora of cultural attractions, the city attracts city dwellers. The city's close access to wild Alaskan landscapes, though, is the main lure for visitors and residents.
There are several things that these cities can offer you. If you want to learn them, we'll go deeper into the benefits, drawbacks, and other aspects of living in each town in this article.
What Are the Pros and Cons of Austin vs. Anchorage?
Austin's thriving music and cultural scene and absence of state income taxes may excite you, but the insufficient public transit system is annoying. In comparison, Anchorage has more job prospects and school quality, but the traffic and higher crime rates are bothersome.
Living in Austin
Pros
Musical and art events

For newcomers, Austin's vibrant music and cultural scene are undeniable. Every month, the city stages a big piece or art fair. More than 100 venues are presumed to be playing live music on any night.

Here are some of Austin's most famous music events, which draw people and performers from across the world:
Carson Creek Ranch's Levitation Music Festival
Downtown South by Southwest Conference and Festivals
JMBLYA Circuit of the Americas
Zilker Park Music Festival
Lower unemployment rate
Austin is a popular place to live because of the city's mix of leisure and work opportunities. Over the previous decade, the city's growth in this area has been nothing short of remarkable. Many journals have ranked the city as the most excellent option for recent college grads searching for a well-paying career.
Start-ups have made Austin their home base as well. Austin's I.T. sector has grown, which has resulted in more job openings and a lower unemployment rate.
Lack of state income taxes
The lack of state income taxes is one of the most enticing features of moving to Austin. Your take-home pay will be much higher if you live in a place without a state income tax. Residents say they've been able to save an extra 10% of their paychecks. Many retirees choose Texas because they have no income tax, allowing their money to go further.
Natural beauty
The city of Austin, Texas, is a fascinating mix of metropolitan living with the beauty of the surrounding countryside. The Lady Bird Lake bank is open to residents of Austin, Texas, so you can take a walk or ride your bike there. You can check out Zilker Park's natural spring or travel up into Hill Country for stunning sunsets for an added dose of power.
Cons
Unpleasant locals

Like those in many other Southern cities, residents in Austin have expressed their displeasure with the surge of newcomers. If you've heard anything, the locals often dislike non-Austin residents. As a result, it may seem not very comforting to enter the scene for the first time.

Traffic

The majority of residents in Austin are reliant on personal transportation. It has become more difficult for the city to keep up with the infrastructural demands as the population grows. If that were the case, your everyday commute would have to include dealing with a lot of traffic.

Inadequate public transportation system

Austin, Texas, is a primarily car-dependent city. Even if you don't use your vehicle every day, some people can live without one. It's impossible to go about since there is no rail service. Buses are the fundamental mode of public transportation. If you're strapped for cash, buying a cheap car might help you save even more.

Hot weather

Hot days in Austin, Texas, continue to set new records. The number of days with temperatures over 100℉ is increasing year after year. The long, hot summer days can test even the hardiest moods, so make sure you have a working air conditioner ready. You'll have to spend a lot of time in public places with air conditioning if you don't have this resource.
Living in Anchorage
Pros
Better employment market

Compared to other Alaska cities, Anchorage comes out on top regarding employment opportunities. Although Anchorage has a higher unemployment rate than some of the state's other cities, residents in the region earn a better wage and have a higher median household income than those in other parts of Alaska.

Art and culture

Anchorage, one of Alaska's oldest cities, is home to over 20 distinct languages spoken by indigenous people. The traditions of the First Nations people have affected much of Anchorage's culture.

Anchorage has a flourishing creative scene and many artists and musicians. The Alaska Native Heritage Center, which hosts dance and craft performances, is located in Anchorage.

World-class education

Anchorage's public education system is world-class, and the city is also home to several prestigious private institutions.

There are three colleges and universities in Anchorage where students can continue their education after high school. These are:
Alaska Pacific University
University of Alaska
Charter College
Excellent transportation
The city of Anchorage has a vast highway system that runs throughout it. Furthermore, Anchorage is home to an international airport, significantly benefiting those who regularly travel for work or pleasure.
In terms of public transportation, the renowned People Mover bus system connects residents to most of the city, including stations at popular destinations and downtown access.
Cons
Traffic

During the daytime and nighttime rush hours, traffic in Anchorage is rather heavy for its population size. Additional traffic issues have been caused by an influx of visitors who aren't used to driving in the rain, snow, and ice.

Fortunately, assuming there are no accidents, you can travel almost anyplace in the city in 15-30 minutes.

Higher crime rate

The rate of violent crime in Anchorage is much greater than the national average. Murder, for example, is about twice as prevalent as the national average, whereas assault is roughly four times as frequent in other states.

Rape is also five times more prevalent in Anchorage than in large U.S. cities. The theft of motor vehicles is about twice the national level, while property crimes, robbery, and burglary are higher than the national average.

Winter in Alaska is a challenge

Adapting to winter in Alaska can be challenging due to the extreme cold, heavy snowfalls, and Alaska winter winds. If you're thinking about relocating to Alaska for the winter, you should know that the days are becoming shorter.

It is expected that those who work the nine-to-five shift will leave home in the dark and return home at night. Although it's clear that many individuals adapt, this is a practical drawback to living in Anchorage for many people.

High living costs

While Anchorage isn't a distant area, it isn't part of the transcontinental United States either. Consequently, the cost of living in places like Anchorage is greater than the national average. It isn't a penalty for not being from one of the lower 48 states; it's a practical difficulty obtaining resources, supplies, and other items from such a remote location.
Austin or Anchorage – Which Is Cheaper?
Based on the overall index (taxes excluded), Anchorage is 10.4% less expensive than Austin. The most significant component in the cost of living difference is food.
The table below presents the cost-of-living indices written in percentage:
| | | |
| --- | --- | --- |
| Living expenses | Austin | Anchorage |
| Housing | 159.6% | 144.6% |
| Food & Groceries | 96.7% | 122.3% |
| Health | 101.6 % | 125.4% |
| Utilities | 99.1% | 108.1% |
| Transportation | 109.9% | 104.6% |
Data is 100 = US National Average
> 100 means more expensive than the national average
< 100 means cheaper than the national average
Housing Cost
Anchorage's cost of housing is 9.4% less expensive than in Austin. Anchorage's median home cost is now $341,100, while Austin has $551,200.
Utility Cost
Anchorage's cost of utilities is 9.1% higher than in Austin. For example, the primary electricity, water, cooling, heating, and garbage utilities for an 85 square meter apartment in Anchorage cost $261.61 per month compared to $143.00 of Austin, which is $118.61 lower.
Food and Groceries Cost
The cost of food and groceries in Anchorage is 26.5% higher than in Austin. For instance, the 1-kg rice costs $6.76 in Anchorage, whereas Austin has only $3.26.
Transportation Cost
The cost of transportation in Anchorage is 4.8% less expensive than in Austin. The transportation cost considers the gas prices, commute times, car insurance premiums, and traffic congestion index.
Healthcare Cost
Anchorage's healthcare costs are 18.4% higher than in Austin. In Anchorage, you will spend an average of $136.77 for visiting a dentist, while in Austin, that is only around $94.54.
Is Austin Bigger Than Anchorage?
Based on the 2020 population, Austin has 69.72% more inhabitants than Anchorage. But in terms of total area, Anchorage is 83.23% bigger than Austin.
With an area of 326.51 square miles, Austin has a population of 961,855 as of the 2020 census, making it the 11th largest metropolitan area in the United States, the 4th largest city in Texas, the most populated city in the state of Arizona, and the 2nd largest state capital city after Phoenix.
Meanwhile, Anchorage is Alaska's most populated city, with a population of 291,247 people in 2020, accounting for about 40% of the state's total population. It has a consolidated area of 1,946.69 square miles.
Is Austin Safer Than Anchorage?
With 100 as the safest, Austin's crime index is 5, whereas Anchorage has 4. In comparison, the annual crime rates in Austin and Anchorage are 42.91 and 46.17 per 1000 residents, respectively. Thus, Austin is safer than Anchorage.
It's reasonable to say that Austin is a relatively safe city to visit. According to FBI data, violent crime was the 73rd highest in the nation in 2019, with 414 incidences per 100,000 population. In terms of property crime, it was rated 59th in the country, with 3189.7 crimes committed per 100,000 people.
Meanwhile, Anchorage has an annual number of crimes of 13,448, mostly property crimes. It has a property crime rate of 34.23 per 1000 residents. It means that you have a 1 in 29 chance to be a property crime victim in this city.
Is Austin Warmer Than Anchorage?
The average temperature in Austin ranges from 43°F to 97°F throughout the year, whereas Anchorage has 13°F to 68°F. Thus, Austin is warmer than Anchorage.
Summers in Austin are oppressively hot, winters are brief, chilly, and windy, and the sky is mainly clouded throughout the year. The weather temperature seldom drops below 30°F or rises over 102°F.
On the other hand, Anchorage is cold and generally gloomy during the summers, while the city is frigid and snowy during the winters. Summer temperatures range from 13°F to 68°F, while winter temperatures seldom fall below -8°F or rise beyond 75°F.
In terms of warm-weather activities, the best time to visit Austin is from mid-May to late September, while Anchorage is best from late June to early August.
Is Austin Better Than Anchorage?
Austin scored "excellent" based on the livability index, while Anchorage obtained a "below-average" mark. Thus, Austin is better than Anchorage.
Choosing to live in Austin is an excellent option! A 72 out of 100 livability rating ranks Austin at 227th in Texas and 863rd in the United States. That is a very high rating—Austin rates well in amenities, weather, education, and housing livability areas.
Even better, Austin is among the top 10% of all major cities. However, the cost of living and crime received a "D-" grade, which is not a piece of good news.
On the other hand, Anchorage, AK, has a livability score of 60 out of 100, ranking it 134th in Alaska and 28,387th in the United States. Because of its low ranking compared to the national average, this city isn't regarded as a highly habitable place.
The amenities and employment in Anchorage are among the best in the country. However, Anchorage ranks poorly in many areas, including crime, cost of living, weather, education, and housing.
Where do you think you'd want to relocate to in the future? Let me know your thoughts below.