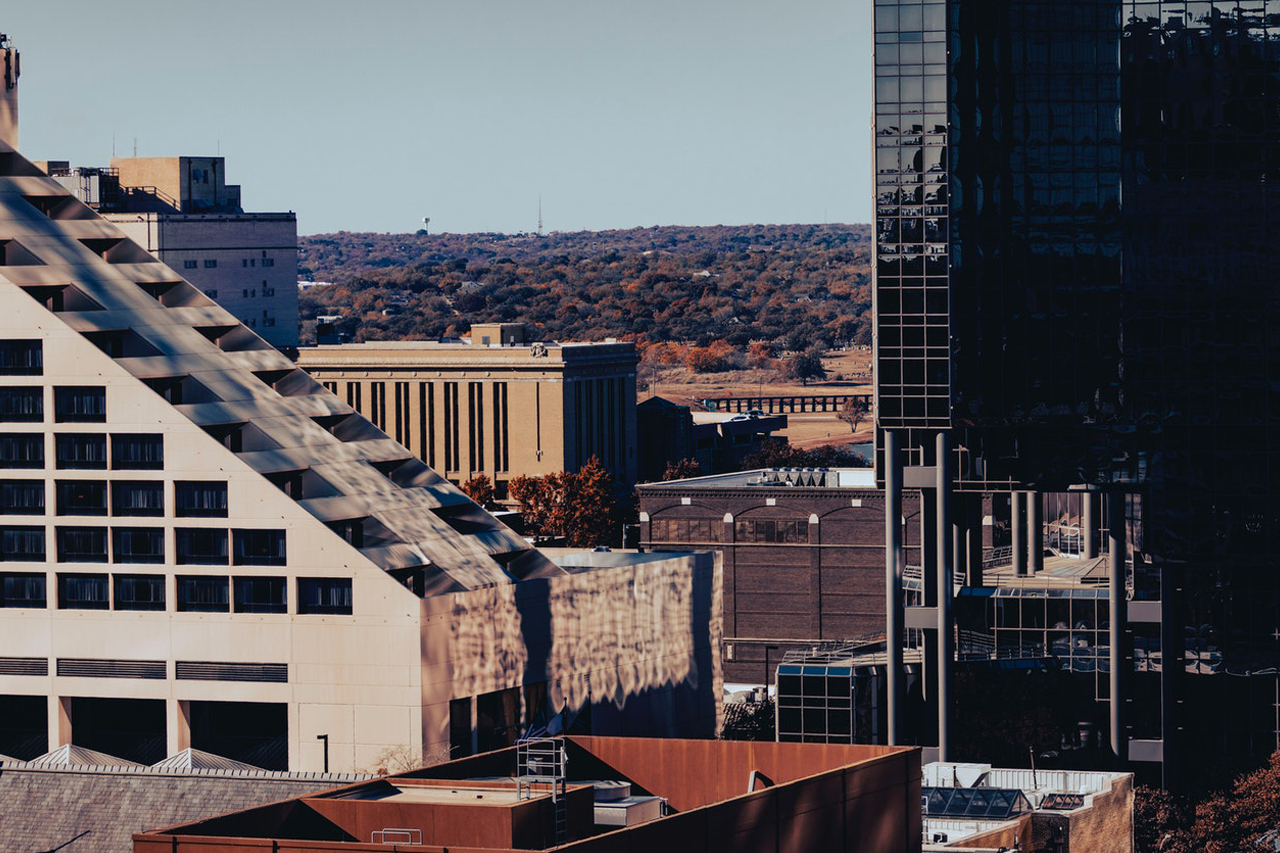 The "City of Cowboys and Culture," Fort Worth, has a blend of cool and trendy old west vibe, making it a unique city in the South. Daily cattle drive along East Exchange Avenue in the Stockyards National Historic District. Then, the biggest honkey tonk, Billy Bob's Texas, regularly conducts professional bull riding.
Fort Worth, Texas, is a city full of surprises, offering you countless places to see, various ways to have fun, and signature experiences. For people under 21, you will have such a good time exploring this city and the beauty that surrounds it. So, check the Top 11 Best Things to do in Fort Worth under 21.
1. Billy Bob's Texas
Of course, the number one in our list and the most visited spot in Fort Worth is Billy Bob's Texas. It is a country music nightclub located at 2520 Rodeo Plz Fort Worth. The place is the world's largest honky tonk at a 100,000 square feet building and around 20 acres of parking space.
The establishment itself held significant history and was initially built-in 1901. It was formerly an open-air barn used to accommodate cattle intended for the Fort Worth Stock Show. Then, it became Billy Bob's Bull Riding arena and became a venue for livestock events. Soon after, it now serves as an entertainment venue in Fort Worth.
Billy Bob's Texas is now an entertainment center hosting the biggest music stars in the country. It holds a professional Pro Bull Riding and showcases a vast dance floor for country music. You should check out its HonkyTonkn kitchen, which serves barbeque, steaks, and burgers. Then, get a keepsake from the wide selection from its wide selection of souvenirs from its very own gift store.
2. Fort Worth Museum of Science & History
The Fort Worth Museum of Science and History opened in 1945 and was formerly known as the Fort Worth Children's Museum. It is located at 1600 Gendy Street, Fort Worth, Texas. The museum has permanent exhibits, including Forth Worth's Children Museum, DinoLabs and DinoDig, Cattle Raisers Museum, Energy Blasts, and Innovation Studios.
Aside from the permanent exhibits, its popular attractions are the Noble Planetarium and the Omni Theater. The Noble Planetarium is a 90-seat capacity featuring an exhibit area, large screens, and a display of the Hubble Telescope. On the other hand, the Omni Theater is the largest IMAX dome in the west of the Mississippi River region.
Learn from its different exhibits, and enjoy the view at the Noble Planetarium. Explore and dig more about the mysteries of the cosmos, and engage in educational lectures at the Innovation Studios. After wandering around, grab some snacks at Star's Cafe and Shop inside the establishment.
3. Fixture
The place offers a comfortable ambiance offering modern American cuisine. Fixture serves delicious but budget-friendly dishes. It is advertised as a kitchen and social lounge where people can gather and dine together.
It has become a hotspot for comforting delicious made from locally produced ingredients. Fixture commits to providing its guests with fresh and organic dishes. It refuses to serve food made from processed and lab-created ingredients.
There are plenty of great food options on its menu.
Try out the restaurant's inventive plates, such as brie and cranberry nachos or the spicy-crisp fried duck wings.
Its specialty entrees will also satisfy your food cravings, particularly the local's favorite fried boneless chicken and rosemary waffles.
4. Cowtown Coliseum
If you are after an authentic southside experience, Cowtown Coliseum should be part of your list. It is a 3,500-seat multi-purpose arena located at 121 E Exchange Ave Fort Worth. Cowtown Coliseum regularly hosts weekly rodeos, sporting events, and music concerts.
The Coliseum was founded in 1908 and is considered the first indoor arena for rodeos in America. It is another old venue similar to Billy Bob's Texas. Several music icons performed there, including Elvis Presley. It has become a town's favorite and usually has hosted the National Indoor Football League since 2007.
The Cowtown Coliseum is a prime breeding ground for excellent talent in rodeo. It is a gathering of the best ranches in various American states like Texas, New Mexico, Wyoming, and Colorado. Catch the Ultimate Bull Fighting & Bulls Gone Wild, plus the Stockyards Championship Rodeo, frequently hosted by the Coliseum.
5. Pinstripes
Another exceptional food venue you should not skip is the Pinstripes located in Trailhead Bend Way, Fort Worth. It is an entertainment and unique food spot offering all-original Italian-American cuisine. Pinstripes is the perfect place to brunch with your family, have happy hour, and spend a night bowling and bocce.
Pasta, pizzas, and barbecue have the highest culinary standards one could ever wish for. All offerings are made in-house, from its wood-fired pizzas to amazing seasonal gelato. Then, its entertainment and fun venue – bowling and bocce add excitement to the Pinstripes experience.
Pinstripes is a great hotspot to connect with your family and friends. Taste its flavorful, juicy barbecue pork ribs and prime rib roast, and conclude your meal with mint chocolate chip or chocolate-dipped strawberry and waffles. After sharing a perfectly crafted meal, you can go straight ahead to playing bowling and bocce.
6. Main Event
The Main Event is a locals' favorite for food, play, and fun. It is a game venue that specifically caters to families and big groups. Here you can enjoy various stuff such as gravity ropes, billiards, laser tag, and arcade games.
As a family haven, you can take pleasure from its food and entertainment offerings. The Main Event provides you with classic games up to mind-blowing social VR innovations. The food is also a big hit, from its favorite pizzas to its eye-popping and over-the-top desserts.
Explore its super competitive VR games such as the Wingsuit Racer and Lightsaber Dojo. Multiply the fun with karaoke, mini-golf, and gravity ropes. Then, satisfy your cravings with its signature Main Event burger and partner with its delightful dessert offerings.
7. Coyote Drive-in
The Coyote Drive-in is along the Trinity River, close to the Panther Island Pavilion. It is a contemporary drive-in movie theater offering double feature films around its 18-acre property. The drive-in is a successful collaboration between the City of Fort Worth, Coyote Theaters, Tarrant Regional Water District, and the Trinity River Vision Authority.
Coyote Drive-in has a permanent stage and outdoor event space that can hold up to 5,000 seating capacity. It is a perfectly designed space ideal for big groups and family gatherings. It has around 1,300 parking spots where you can invite family and friends to enjoy the big screen.
There is so much to enjoy at Coyote Drive-in. The Coyote Concessions serves food and drinks at an affordable rate. Relish an unforgettable moment with your loved ones and share a heartwarming meal under the stars at Coyote.
8. Kimbell Art Museum
Fort Worth has a special place for you for the artists and creatives – Kimbell Art Museum. The museum holds various art collections, including traveling art exhibitions, over 59,000 book titles, auction catalogs, and world-renowned paintings. It also offers educational programs and an extensive research library.
The Kimbell Art Museum is a must-see in the city. The building itself is a creative masterpiece regarded as the most incredible American building of the second half of the 20th century. It is home to some European art collections, including Michelangelo's first known painting, The Torment of Saint Anthony. Asian, African, and ancient art are also displayed in the area.
At Kimbell, connect with artworks and learn more about art and painting through its gallery and studio programs. Explore every notable piece showcased as they are guaranteed rare and high-quality—Marvel at some of the world's famous works from Monet, Picasso, and Carracci.
9. Fort Worth Botanic Garden
To see Fort Worth in its natural state, you should visit Fort Worth Botanic Garden.
You will find the garden at 3220 Botanic Garden Boulevard, Fort Worth, Texas.
It is a 110-acre land strategically located in the heart of Fort Worth's cultural district. Here you can relax in one of its most visited areas, including the Japanese Gardens, Rose, and Fuller Gardens.
The Forth Worth Botanic Garden has more than twenty intricately designed and landscaped gardens. They are home to over 2,500 plants, flowers, and shrubs. The botanic garden displays the natural and true beauty of the city of Fort Worth.
Make a morning stroll around the garden, and check out the most extensive begonia collection in America in the Begonia Species Bank. Then, you can spend more time at the Japanese Gardens, surrounded by bridges, waterfalls, and beautiful pagodas.
10. Sundance Square
When downtown, make a brief detour to Sundance Square. It is a 35-block commercial, entertainment, and residential district in Fort Worth. It is one of the busiest spots filled with restaurants, museums, bars, movie theaters, and performing arts.
The Sundance Square is alive and full of energy night and day. It is a walkable urban area where you can feel the warm and friendly atmosphere of the locals. The bustling area has bountiful restaurants and eateries to check out.
Allot some time exploring Sundance Square because of its cultural and entertainment offerings. Here you can grab a bite, eat on a patio, and take a photo in front of its fanciful water fountains. Treat yourself to a shopping spree, too!
11. Fort Worth Herd
Of course, do not miss the joy and fun of watching the Fort Worth Herd. The Old West comes to life along Exchange Avenue in the Stockyards National Historic District. Original Texas cowherds make a cattle drive twice a day, complete with saddle, chaps, boots, and cowboy hats.
The Fort Worth Herd is an authentic southern experience that you should catch during your visit. It is an incredible experience to see Texas cowboys wearing all-original gear herding massive horns in the street. You can witness Texas' lasting legacy and a glimpse of the Old West through Fort Worth Herd.
If you cannot get enough of this moment, you can visit the cows in the corral and chit-chat with the caretakers. It is a marvelous wild west experience you must not fail to miss.
Fort Worth may seem underrated compared to Dallas and Houston, but for those under 21 years old, the city is still full of surprises. Here you can experience the culture, heritage, and beauty of the Lone Star.
May this guide inspire you to visit Fort Worth and check out its incredible offerings. The list we curated gives you several options of what not to miss in Fort Worth. And if we miss out on something, please comment your thoughts below and let us hear from you.