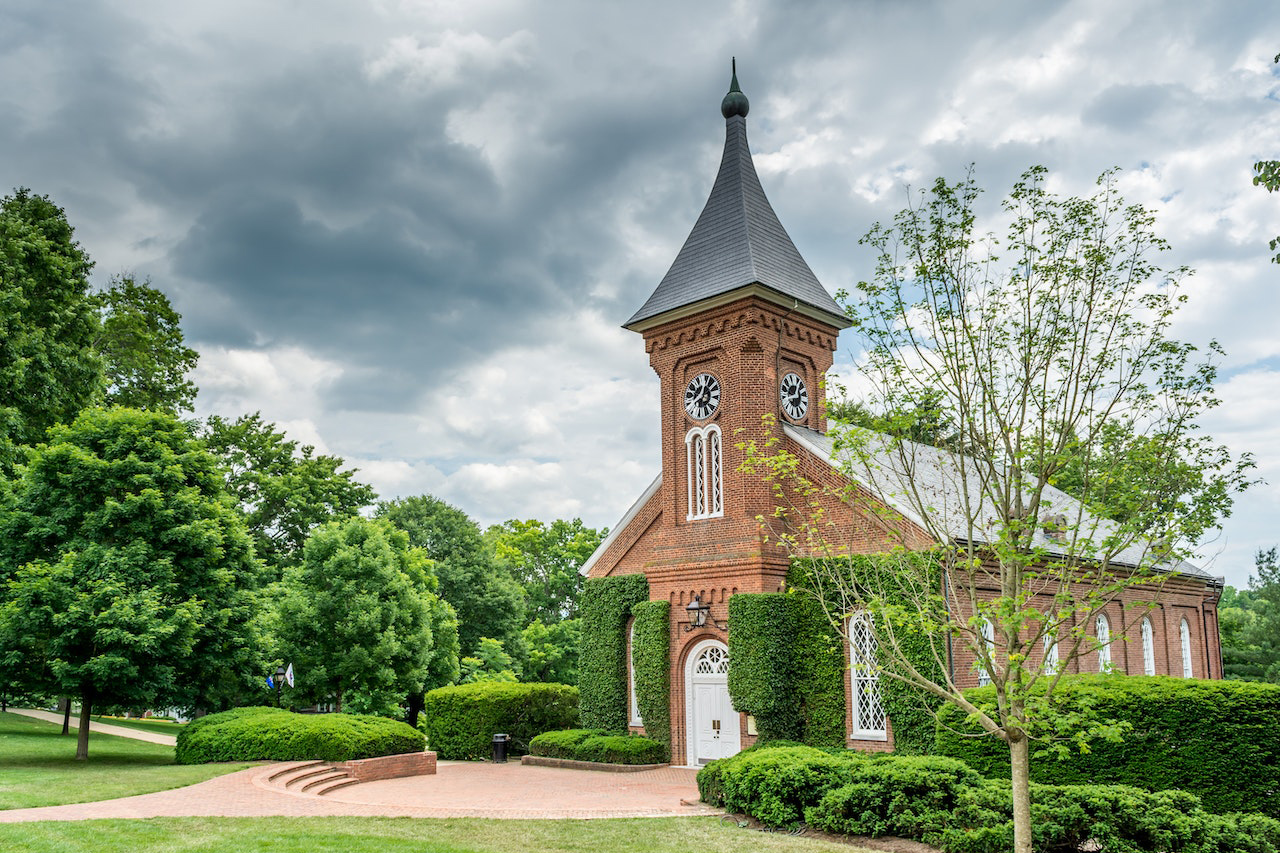 Living in Lexington-Fayette, KY can provide you with double benefits.
You can get it here if you enjoy the hustle and bustle of a metropolis. If you like the tranquility of nature, you can also find it here.
Located within the Bluegrass region, Lexington-Fayette is famous for its Southern charm. It also brings with it a traditional atmosphere.
Peppering the atmosphere is a wide array of live music and delicious food. And on ordinary days, you can escape to the silence and relaxation of the countryside.
Here, you can tour the horse farm or visit several historical places.
Aside from the beautiful countryside, Lexington-Fayette is also affordable.
The economy here is strong. The cost of housing is lower than the national average. And so the jobs are also in abundance.
If you are planning to move to Lexington-Fayette, KY is the perfect time to decide.
I will discuss the pros and cons of living in this beautiful city.
After reading the article, I hope to have helped you make an informed decision.
Let's get started.
Is Lexington-Fayette, KY, a good place to live in? Honest and Friendly Community
Lexington-Fayette is the second largest city in Kentucky.
The largest city is Louisville.
Being the second largest, it has a population of more than 300,000 residents. It is also the 60th largest city in the country.
It sits in a prime location in Kentucky. The city has also seen population and economic activity growth in recent years.
And so, is Lexington-Fayette, KY, a good place to live in?
The answer is yes.
The Good Side
Here, I will explain why Lexington-Fayette is an excellent place to live.
Lexington-Fayette and its People
One of the significant advantages of moving to Lexington-Fayette is its people.
The residents here are mostly honest and genuine. They care about your welfare and will mind their business when they have to.
You will find it easy to make good friends in this city.
Another positive trait about these people is that they are more tolerant than residents of other cities.
They will welcome you or any other new member of the community. No questions asked.
Easy Navigation
Traffic is never a problem in Lexington-Fayette.
The roads here are also not as complicated as in other cities. Heavy traffic or traffic jams are also rare. And so, you can get around the city by car efficiently.
If you are driving in Lexington-Fayette, you will rarely get lost. The navigation of the streets is never complicated.
Because of this and the light and easy traffic, you quickly arrive at your destination.
Lexington-Fayette is Never Hectic
Some bigger cities have people who focus on advancing in their careers. Most of these people are so centered on their goals that they never dare socialize.
In Lexington-Fayette, it is different.
People here care about making solid social contacts. It is never a hectic city. People tend and make time to experience even the little things in life.
A Safer Place
Compared to other bigger cities, Lexington-Fayette is safer.
As of this writing, it has a crime index of 50.86%. Most of the time, crime rates here are low.
There are crimes, alright. However, these crimes are primarily petty ones. The only crimes that should worry you are those that involve drugs. The other type of crime is breaking into homes for theft. These two are high in Lexington-Fayette.
Aside from these, the city's other types of crimes are low.
And so, if you are looking for a perfect city to move in, Lexington-Fayette is the one to beat.
You can feel safe coming here with your loved ones.
Your Choice of Schools
Lexington-Fayette has a wide array of schools.
You already know the University of Kentucky is in this city. The university has more than 30,000 students and has a massive influence in the world of entertainment, sports, and employment.
You can access several other tertiary educational organizations in or surrounding the city. The Bluegrass Community & Technical College is one of them. Georgetown College is also near, and so is Transylvania University.
You also get easy access to Eastern Kentucky University in Richmond. And while we're at it, Midway University is also near.
Whether the school is within the city or neighboring town, you get the upper hand if you live in Lexington-Fayette.
All Fun for your Family
One of the obsessions in this city is the UK college basketball program. It is like religion in Lexington-Fayette. And that is something you need to remember all the time.
However, if you are not into these games, you can shop. You can do your shopping and go to whatever errands you have while the team is playing.
I assure you, there will be less traffic. There will be no lines. Why? Because everyone is at home glued to their television sets.
And if they ask you about the games, tell everyone you don't like the rival university in Louisville. You will fit in easier.
If you like culture, the arts, music, and history, the city has venues for them too.
You can try visiting Rupp Arena. You can also swing by the Lexington Opera House.
And if you want to visit a museum, I have a couple of recommendations. You can drop by the Mary Todd Lincoln House and Museum. The Hunt-Morgan House Museum is a decent place, too.
Lexington-Fayette and its Natural Beauty
I would have to get this straight. Lexington-Fayette is beautiful.
Here, you will get your fill of beautiful landscapes and scenery. All rolling hills, open green spaces, and horse farms are stunning. Because of its natural beauty, you can explore the outdoors in and around the city.
Within the city center, you can find other activities to enjoy.
You can spend an afternoon at the Arboretum and State Botanical Garden of Kentucky. I assure you, it is a fantastic spot to visit.
Also, the residents here are lucky enough to have easy access to Kentucky's eastern and southern sides. Because of such, you also get access to all the natural lakes, rivers, mountains, and beauty these places bring.
The Legacy Trail is an attraction you should not miss. Or, if you want to go further, you are a few hours away from the Red River Gorge State Park. Also, Cumberland Falls is easy to access for you, too.
Mild Winters and a Variety of Seasons
When you live in Lexington-Fayette, you get to experience all four seasons.
Here, you will see the leaves turn colors during fall. You also experience the warmth of summer and the calm and mild winter months. Finally, you also get to see the flowers bloom for spring.
And so, if you love seeing the seasons change, Lexington-Fayette is perfect for you.
While discussing seasons, rest assured that you will never have to worry about the winter months.
Lexington-Fayette does not go through extreme winter temperatures. There is not much snow either. The worst that you can get is about six inches of accumulated snow. But that is rare.
The Bad Side
Of course, a few things should worry you as well.
Lexington-Fayette has a few downsides. And I am going to discuss them now.
Nightlife? Where?
One of the downsides to living in Lexington-Fayette is the nightlife or the lack of it.
It is not the most exciting city in the state. In time, boredom strikes. And when it does, you may start to question the decision why you moved here in the first place. You may also consider moving to Chicago or another big city with a lot of entertainment.
The nightlife here is not that great.
There are bars and clubs, alright. However, in time, you get past them and realize there are more exciting clubs in other cities.
It should never bother you if you are not into the nightlife scene. However, if you appreciate a night out in the town, Lexington-Fayette will be a disappointment in this aspect.
Allergies and Insects
This downfall is seasonal. Also, it can be a downfall for some but not for all.
As the weather turns warm, wet, and humid, the spring and summer seasons create the perfect storms. And when these months do, they bring the flora friends to life. However, these seasons also come with pollen.
If you have seasonal allergies, it will be tough.
Once in a while, you get to see clouds of pollen floating in the air. You can sometimes even write a mathematical equation in the pollen dust on surfaces.
And not only that, but these seasons also attract pesky bugs and insects.
You will encounter ticks, mosquitoes, and stink bugs during these months. They come in aplenty.
However, what's there to fear if you don't have seasonal allergies?
Just the insects, I guess.
What is the cost of living in Lexington-Fayette, KY? The Best Place to Buy a Home
The cost of living in Lexington-Fayette is more affordable than in other major cities. Here, the cost of living is 10.9% lower than the national average.
The Good Side
When it comes to costs, there are many benefits to living in Lexington-Fayette.
One of the most obvious reasons why it is cheaper on this side of the world is the cost of housing.
Housing costs in Lexington-Fayette are 19.7% cheaper than the national average. The number equates to a US$238,800 median home cost. The price is more affordable than the national average of US$291,700.
Aside from the housing costs, we see consistency in the price of healthcare, utilities, and even transportation.
More emphasis is now given to healthcare than anything else. Healthcare costs in Lexington-Fayette are 10.2% more affordable than the national average. And priorities shifted with the past two years of Pandemic ravaging the world.
Also, the cost of utilities is cheaper here. As of this writing, it is 9.1% more affordable than the national average. You will also realize that you will get to save on transportation costs when you live in Lexington-Fayette.
Transportation costs in the city are 12.5% more affordable than in the average American city.
The Bad Side
The price of food and groceries in Lexington-Fayette is the only issue that needs to bother you.
Today, the cost of groceries is still 2% more affordable than the national average. It is a good thing. However, it depends on your consumption.
Aside from the consumption, it is also a cause for worry. With inflation and rising prices on commodities, we might see the cost of food and groceries hitting the national average mark. Who knows? It can even go beyond the national average.
We are keeping our fingers crossed here.
Why work in Lexington-Fayette, KY? You Can Enjoy a Decent Monthly Income
There are several benefits to working in Lexington-Fayette. One of them is the price of properties in the city. It has a healthier economy, and jobs are in abundance. Rent is also affordable.
The Good Side
I have so many reasons to point out why you should work in Lexington-Fayette.
And I am going to discuss some of the most important ones here.
Property Prices
The cost of properties is one of the most significant benefits of working in Lexington-Fayette, Kentucky.
Property prices here are moderately on the lower side of things compared to other American cities.
Such prices would give you higher possibilities of buying a home at a reasonable price.
On the other hand, the cost of rent is also lower than in other major cities in the US. If you decide never to buy a property here, you can rent. Because of the low cost of rent here, you still have enough money left for other things.
And I should point out that it is easier to find properties to buy or rent here.
There is a low demand for housing in Lexington-Fayette. It is easier to find decent places to stay here. You will have more possibilities than you might imagine because of the high supply and low demand.
Decent Average Income
Another advantage when working in Lexington-Fayette is the level of income.
Here, a resident makes more money than another average person in another major city in the country. Such would provide you with opportunities to save more money for other necessities.
You can also still afford to live your American dream when you work here.
Because of the decent average income and the low cost of living, you can afford more in Lexington.
You can even start saving more for your retirement.
No Financial Pressure
The cost of living here is low. The housing and rental costs are also typical.
Because of these factors, you will not be burdened with so much financial pressure. If you live in cities like Los Angeles or other popular places, you will worry more about finances and savings.
In Lexington-Fayette, there is little of that worry.
A Healthier Economy
Most of those who move to Lexington-Fayette are in their retirement ages.
However, what is in store for you if you move here to work?
The city has a healthy economy.
Because of the healthy economy, companies like Amazon put up their businesses here. Such interactions help stabilize the city's economy and provide more jobs.
The unemployment rate in the metro is relatively low. It is always below the national average.
Aside from Amazon, you will also find other companies where you can work here. One example is Baptist Health and the Conduent Business Process Outsourcing.
Lockheed Martin and Lexmark International are two more companies with businesses here.
Aside from them, there are a host of other business organizations that you can find in neighboring cities. And so, if you need a job, Lexington-Fayette can provide one.
Low Unemployment Rate
As mentioned earlier, the unemployment rate in the city is low.
It is not a problem even in the region. And this means you can find a new job quickly when you live here.
And if you lose your job, you will not have to deal with more extended periods where you remain unemployed. As soon as you start searching for employment, you will eventually find one in no time.
The Bad Side
There are, of course, downfalls to working in Lexington-Fayette.
Here is one consideration for you to think about.
Traffic and Drivers
First of all, traffic can turn bad here once in a while.
The city's design is not meant for the current number of residents.
Also, the public transportation system can be flawed.
There is a public transportation system. But there are limitations like the areas it can only go to.
The Lextran bus system has limited routes. You will find yourself hailing a taxi at times.
When I talk about bad traffic, I don't mean traffic like you usually find in New York or Atlanta.
Those are the worst I can ever imagine.
However, if you are from a small town, you will find that the traffic here will bother you.
And to make matters worse, the drivers in Lexington-Fayette are not the best in the world. Some can use a refresher on driving etiquette from the authorities.
As a result, there will always be accidents on the road. These accidents can sometimes cause congestion in the street, causing traffic.
—-
Moving to Lexington-Fayette is a good idea. The housing costs and the overall cost of living here are relatively low.
You can also make a decent salary when you work here. And most important of all, the unemployment rate here is low.
However, it is not the most exciting city in the country. You will probably get bored in the end.
However, if you are the type that does not get bothered with a lackluster nightlife scene, you can move here.
Are you moving to Lexington-Fayette?
Let me know.