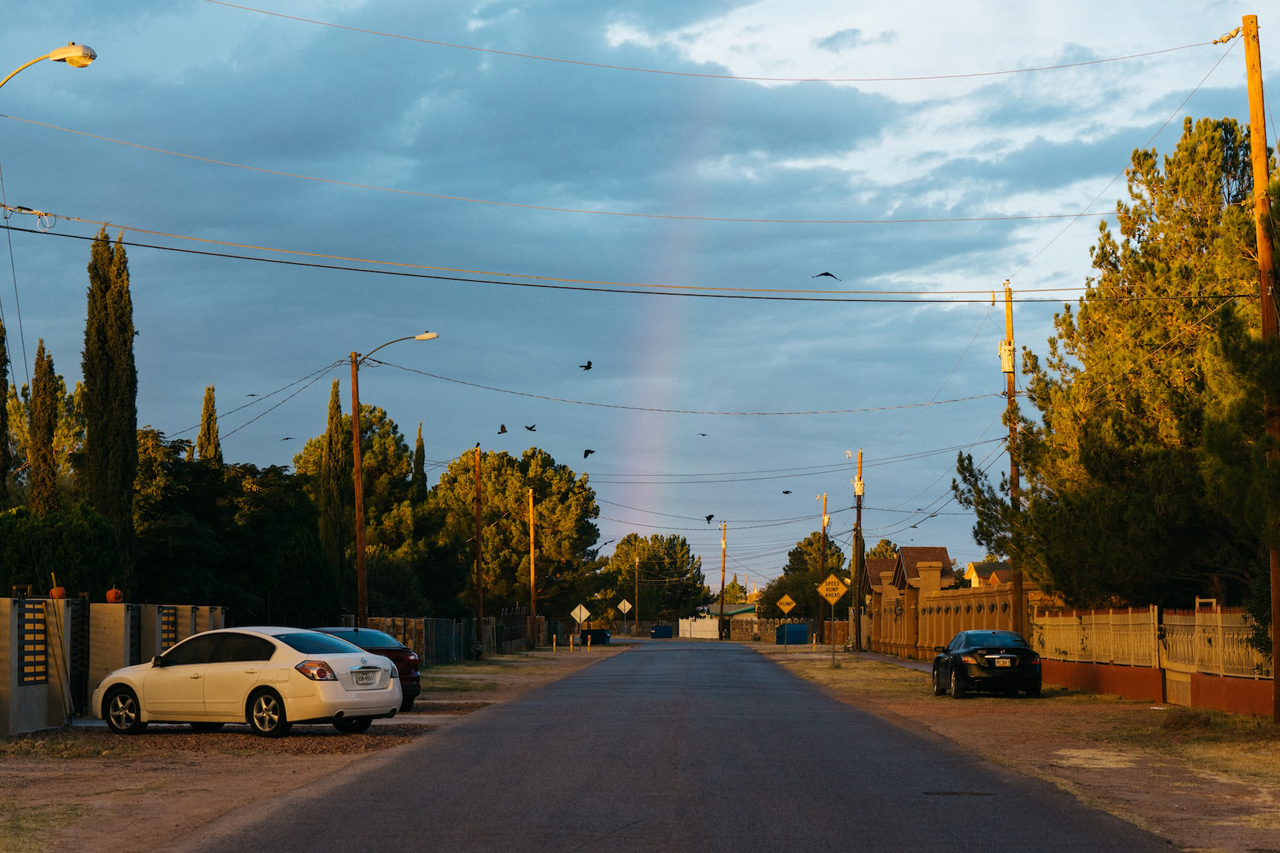 If you have ever wondered why so many people resettle in Brownsville, Texas, you have come to the right spot.
The town of more than 183,000 people in Cameron County has a colorful history thanks to its pivotal Civil War role. Blockade runners used the metropolis and Matamoros as ports of call, and the Port of Brownsville is still in operation.
Additionally, it is simpler to comprehend why this town has a diverse culture, given its proximity to Matamoros in Mexico and the Mexican Gulf. Others might even think Brownsville is suburban in Mexico, but technically it is not.
Moreover, Brownsville provides a good platform for trade and commerce because it is a port city in Texas. In addition, the city at Texas' southernmost point serves as a crucial Rio Grande outlet.
However, if you want to settle down here, you must be aware of both the positive and negative aspects of the metropolis and understand what to expect from it.
Please read our article to learn more about the life you are about to make in Brownsville, Texas.
Is Brownsville, Texas, A Good Place to Live In? The Historical City in Southern Texas
The Good Side
Brownsville's Historical Relevance
Every Brownsville resident can brag about Brownsville's historical role in the American Civil War.
This city is a significant hub in the international trade flowing out of the Rio Grande at the start of the war. The battle of Brownsville took place between November 2 and 6, 1863.
The metropolis still carries the scars of war and history. Fort Brown, founded in 1846, and its Historic "Old Morgue" are now city landmarks. Meanwhile, the Historic Brownsville Museum houses artifacts from the city's long military history.
These significant relics now speak to how the city was essential to being a critical confederate port during those challenging times.
The City's Proximity to Its Amenities
When relocating to Brownville, one must consider its advantages, and one is fortunate that this town can provide better service.
Compared to larger Texas cities like Houston and Dallas, the atmosphere is much more relaxed here. This metroplex's selling point is close to most required amenities, from schools to hospitals to shopping districts.
Thanks to the Brownsville Metro, which operates 16 bus routes throughout the city, you can always get to your desired destination in a matter of minutes. In addition, the commute time here is only 20.1 minutes, making for a quick trip.
The Metroplex's Surprising Features
Because of its laid-back vibes and location on Texas's southern tip, you might think that living in Brownsville is boring. But I guess you got everything wrong.
The metropolis is a cultural melting pot, and there are plenty of things to do here. It can also provide everyone with a great weekend place to see and do.
Of course, the multitude of museums and art galleries in the metro depicting the city's culture is at the top of the list. There's the Commemorative Air Force Museum, Brownsville Museum of Fine Arts, and Costumes of the Americas Museum for art and history buffs.
There are also spots perfect for a family weekend trip. You are welcome to bring the team to the Children's Museum of Brownsville and The Gladys Porter Zoo for a fun-filled weekend. Meanwhile, Dean Porter Park and Linear Park are excellent choices if you enjoy parks.
Want to have retail therapy? Sunrise Mall might be the best answer to your needs. This shopping complex homes multiple stores and even dining options for everybody too.
As you can see, a lot is going under the Brownsville belt. You might not want to leave town anytime soon because of the beautiful amenities that will make you enjoy your free time.
The Academic Powerhouse
Academic institutions are always accessible in Brownsville. The city has excellent educational facilities ranging from preschool to graduate schools.
The city has 82 schools, 71 of which are public and 11 private schools. A niche website even gave Brownsville a B for its public schools.
Ortiz Elementary School, Putegnat Elementary School, and Paredes Elementary School are three of the best elementary schools in the area. These educational institutions are also among the top 200 best schools in Texas.
Meanwhile, the IDEA Frontier College Preparatory is the best secondary school in the metro, ranking 106th nationally. Next to it is the Brownsville Early College High School, which ranked 163rd in the country. Another excellent academic institution is the Veterans Memorial High School.
Furthermore, you can pursue post-secondary education here with its excellent universities and colleges.
The South Texas Vocational Technical Institute, Brighton College in Brownsville, and the University of Texas Rio Grande Valley are among the top academic institutions in the area.
Low Traffic on The Roads
If you live in Brownsville, you will appreciate how easy it is to get around. The city has little traffic, so you have a low chance of getting stuck in gridlock.
According to data from the local conditions traffic monitoring site, the streets in the city with the most medium traffic flows are N Coria and Central Boulevard.
Most of the time, traffic congestion in Brownsville is tolerable. Furthermore, its location in southern Texas makes it even more challenging for people to visit frequently. So, if you want to travel within a city that is smoother than the road in Houston, Brownsville is one option.
The Bad Side
Its Unappealingly High Property Crime Rate
Although Brownsville is safer than 24% of American cities, you should still be cautious, especially if you own property.
The total property crime recorded in the town in a year is 3,426, according to data gathered by the Neighborhood Scouts. This figure is significantly higher than the previous record of 739 violent cases.
In other words, you have a one in 55 chance of becoming a victim of theft, burglary, or motor vehicle theft. You may need to install a sound alert system on your properties to prevent such an unfortunate act.
Nonetheless, safe communities are still here and outnumber the wrong neighborhoods. Among the locations that will keep you safe are South Point, Villa Pancho, San Pedro, and Florida Road.
What Is the Cost of Living In Brownsville, Texas? The Affordable City Near Mexico Border
The Good Side
Prices Are Very Cost-Effective
Living in Brownsville will cost you less than doing so in the state of Texas' larger cities. In comparison to the national average, the city is 20% lower. Even though it is at the southernmost point of the country, this causes people from other cities to move here.
Additionally, Brownsville is ranked third out of 228 American cities with the lowest cost of living on the Niche.com website. It is also on the 115th spot for the best places to raise a family.
Its popularity demonstrates that people think you can buy inexpensive things here for your lodging, groceries, utilities, transportation, and other miscellaneous expenses.
Accommodation Will Not Rip Your Pocket
If you ever decide to move to Brownsville, you can still have a respectable place to stay, whether you rent or buy your home, even if you are in the southmost part of the state.
According to Sperling's best places, the median home value in this area is only $127,300, and a flat will only cost you $561 monthly to rent. As a bonus, you can lease a four-bedroom space for just $1,131 per month.
Prices in New York, Los Angeles, or even the nearby Dallas will never be this much lower.
You can find a house for sale in Southmost Community for only 105,000 or less. Additionally, you can buy a home in Russelltown for just $78,000.
Food's Affordable Here Too
You can purchase excellent and high-quality necessities in Brownsville for less money. One of them is your everyday food items.
At the Brownsville Farmers' Market in this town, you can purchase wholesome produce at reasonable prices. Flores Farmer's Market and Valley Star Fruits & More also sell fresh goods.
If you live close to Boca Chica Boulevard, HEB is the place to go for cheap weekend grocery errands. There is also the El Globo Supermarket to cater to your needs.
There are also superb spots if you want to eat out on a budget. Taqueria Ultimo Taco also has reasonably priced Mexican foods, while 1848 BBQ offers you delicious baby back ribs and meat plates for a budget-friendly price.
Moreover, do not miss the Habibi Mediterranean and Tex-Mex grill to try their best-selling kebab and baklava.
Affordable Medical Care Prices in Brownsville
It is ideal to live in a city where everything is affordable, especially if you have a growing family. Fortunately, you will benefit from these advantages, particularly from reasonable health care costs in Brownsville.
According to Payscale data, the average consultation fee for a doctor in this area is $105.40, while the price for a dentist appointment is only $90.13. Additionally, the average consultation fee for having your eyes examined is around $97.62.
There are free and inexpensive medical facilities in Brownsville, though. Most of them are expanding community centers that provide services to city residents in need. If you go to BCHC – New Horizon Medical Center Main Site – Brownsville, you can enjoy these affordable facilities.
Planned Parenthood: Brownsville Clinic and Su Clinica Familiar also have a welcoming community to provide these inexpensive medical services.
If you live nearby, you are lucky because getting to these incredible medical facilities will be much simpler.
The Bad Side
Increased Tax Rate
Brownsville may offer lower prices, but that does not absolve you from paying higher taxes in this metropolis. The city's sales tax is 2%, while the Texas sales tax rate is 6.25%, making the total 8.25%.
Compared to other Texas cities, this one has higher taxes. Additionally, prepared foods and "to-go" meals also got taxed in this area.
The property tax rate is also a little bit higher here. Based on Sperling's best places data, for every $1,000 of the property's value, you must pay $20.47. For instance, if you purchased a home and lot for $20,000, your annual federal property tax obligation would be $4,094.
So, if you decide to live in Brownsville, at the very least, you need to include taxes on your budget.
Why Work in Brownsville, Texas? There Is No State Income Tax Here!
The Good Side
You Can Enjoy the Total Amount of Your Salary
The best advantage for working people in Brownsville is that they are exempt from paying income tax. Since Texas does not levy personal income taxes, you can keep your entire paycheck.
Retirees in this situation do not have to pay any federal taxes out of their pension funds is also good news.
In Texas, there is no state-level taxation of Social Security retirement edges, pension payment, retirement account revenue, or any other type of retirement income.
It is not surprising that Brownsville is one of the best cities for retirees. Everyone can take advantage of their hard-earned money here, and saving some cash from this tax benefit is wise.
The City's Diverse Economy
Although you might think Brownsville is a small city, you might be surprised by how different industries can accommodate job seekers.
The petrochemical and aircraft repair industries are two of the region's expanding economic drivers. They also have thriving livestock and agricultural sector. Additionally, the Port of Brownsville contributes significantly to the local economy.
Brownsville ISD, University of Texas, Trico Technologies, and National Electric Coil are a few of the city's largest employers. Additionally, there are excellent opportunities to land your ideal position at ORC Industries and International Shipbreaking.
If you are earnest about advancing your career here, the city offers more opportunities for a respectable job.
The Bad Side
Stiff Competition In Brownsville's Workplaces
As one of Texas's port cities, Brownsville's economy is expanding over time, and more space for trade and business. As a result, it fuels ongoing competition for workers across all industries.
The starting hourly rate in the city is $16, and the average annual salary is $40,385. Additionally, the benefit of not paying income tax here makes it more alluring to wage earners.
Based on the data gathered from the Bureau of Labor Statistics annual report, even its unemployment rate for the first quarter of 2022 falls to 5.9% from 7.6% last 2021.
This writing summarizes all the information you require to live in Brownsville.
We appreciate the moment and effort you invested in reading our article to the end. We also hope you have access to all the information you require.
Only if you choose to make Brownsville your new home will you be able to appreciate all that this stunning town has to deliver fully.
Have you made up your mind now? We are expecting you will be able to settle in here soon.