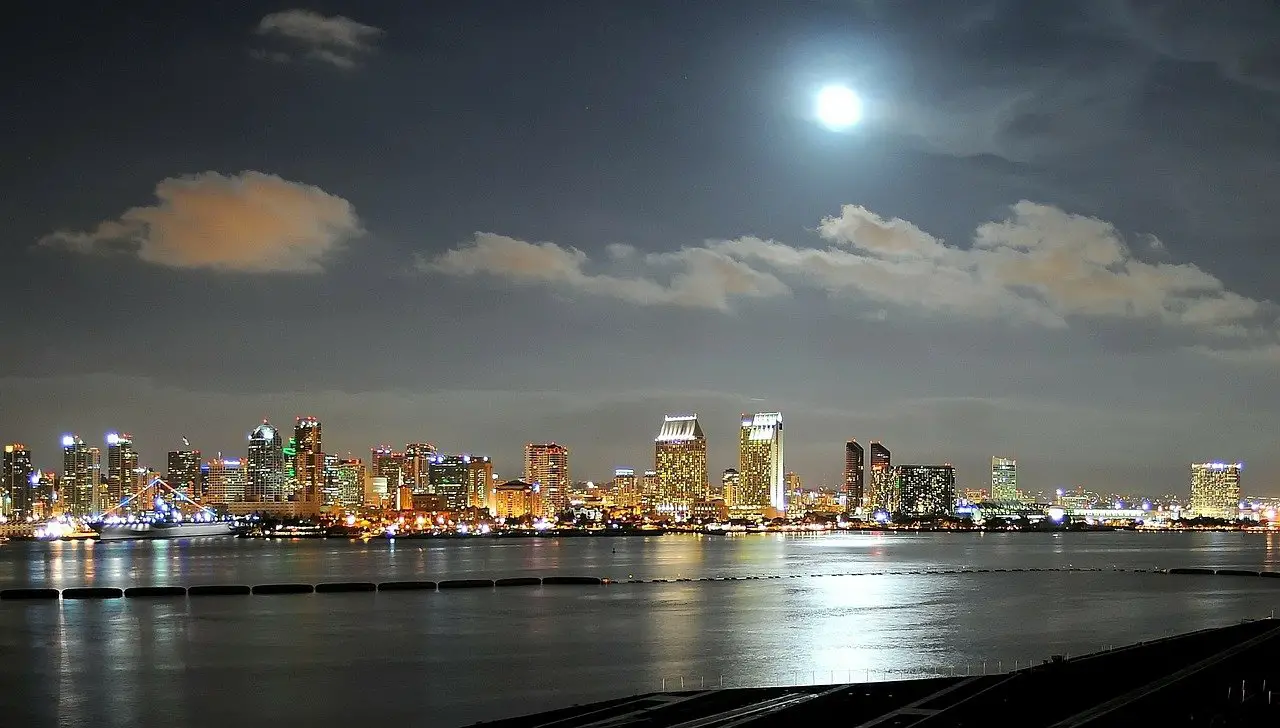 Albuquerque is the best option if you plan to relocate to a city with great benefits but a low cost of living. But if you want to live near beaches with great food, San Diego is ideal for you.
Albuquerque is in the heart of the New Mexico Technology Corridor, which stretches along the Rio Grande and is home to plenty of high-tech businesses and government agencies. It functions as a commercial and industrial transport hub. In 2009, U.S. News & World Report rated Albuquerque as one of the top 10 best cities to live in, while TLC listed it the 4th best location to raise a family.
Meanwhile, San Diego is also known as the "Birthplace of California" since it was the first European settlement visited and colonized on the West Coast of the United States. San Diego's economy is driven by military, tourism, international commerce, research, and manufacturing. A Forbes columnist named San Diego the best spot in the nation to establish a startup in 2014.
Aside from the economy, there is so much to learn about these cities. In this article, we'll tackle more about what it is like living in these places. You will get the benefits and drawbacks, the cost of living, and other aspects that may affect your plan to visit or relocate to either of these lovely cities.
What Are the Pros and Cons of Albuquerque vs. San Diego?
Albuquerque has a low cost of living, exciting activities, and cultural richness. However, the crime rate and low minimum wage are alarming. In San Diego, the beaches, manageable traffic, and food will make you amazed, but you'll get dissatisfied by high property prices, struggling parking, and the inconvenience in the airport.
Living in Albuquerque
Pros
Rich culture

Albuquerque is home to more than New Mexico's well-known Native American, Hispanic, and Latino cultures. The cosmopolitan city is home to African Americans, Asians, Middle Easterners, and various ethnic groups, resulting in a distinct and contemporary Southwestern mix.

From the city's charming stores and Pueblo and Spanish-inspired architecture to its world-famous food, music, and art, Albuquerque's one-of-a-kind Southwestern culture is all around you. The past is intertwined into the fabric of modern-day Albuquerque in every manner conceivable, making it a genuinely culturally rich American destination.

Extraordinary balloon fiesta

The annual Balloon Fiesta is one of the most entertaining things in Albuquerque. Every October, this festival takes place over nine days. If you think that's a lot of trouble for something that seems relatively regular, keep in mind that these aren't your typical balloons. Instead, the Balloon Fiesta in Albuquerque, New Mexico, showcases gigantic hot air balloons.

These are amazing in every manner, with beautiful patterns, large sizes, and vibrant colors. You'll be sure to applaud as these hundreds of balloons soar across the sky.

Don't worry if you can't visit Albuquerque to coincide with the Balloon Fiesta. The Balloon Museum is another excellent feature of this southwestern city. On a weekend visit, you can learn all there is to know about the art of ballooning.

Low cost of living

Albuquerque is known as one of the most cost-effective cities in the county. The cost of living in Albuquerque is 5% lower than the national average, enabling residents to enjoy a good standard of living. Duke City came in 9th place in a list of the top 75 cities in terms of average monthly living costs, with a price of slightly over $1,500.

Albuquerque's state income tax is also 24% cheaper than the national average, making it a reasonably priced place to live, work, and retire.

Beautiful landscapes and stunning scenery

Beautiful landscapes and stunning scenery are well-known in the city. The Cibola National Forest, which runs along the eastern outskirts of Albuquerque, is a great spot to go hunting, fishing, or horseback riding. The Copper Trailhead in the Sandia Mountains is a popular spot for hiking, bicycling, and jogging among Albuquerque locals. Other picturesque landscapes and beautiful views are:
Petroglyph National Monument
Sandia Peak Aerial Tramway
Valle de Oro National Wildlife Refuge
Rio Grande River
Cons
Congested traffic

Albuquerque has been considered one of the nation's worst cities for traffic. As the number of people visiting Albuquerque rises year after year, the city's traffic is getting more crowded. Traffic in most cities isn't that bad, but you may find yourself caught in traffic on Interstate 40 at peak hours. It's possible that getting to the western part of Albuquerque can be challenging at times.

Low minimum wage

It's not easy to find steady work with high pay in the city. Albuquerque's minimum wage is $9.35 per hour as of 2020. Whereas the employees whose employers offer healthcare or childcare benefits during any pay period and pay a sum for such benefits equal to or above an annualized cost of $2,500 are only paid $8.35 per hour.

Unemployment rate

As compared to other cities, Albuquerque's unemployment rate is high. According to the United States Federal Reserve, the unemployment rate in Albuquerque was 5.10 % in October 2021. Also, Albuquerque has a history of reaching a 13% rate in July 2020, higher than other cities.

High crime rate

Albuquerque also has one of the highest violent crime rates in the United States. In 2016, the city had the highest incidence of violent crime in New Mexico, with 1,117 incidences per 100,000 residents. The city's number of crimes per square mile is four times higher than the state.
Living in San Diego
Pros
Living near beaches

Going down to the Pacific Ocean will be a new way of life when you move to San Diego. When you live in the city, you can go for a walk in the morning, surf, or swim whenever you like. The beach's closeness and sunlight make it easy to sunbathe or participate in beach sports. Due to this advantage, this city has a slower pace than other places in the country.

Manageable traffic

Although San Diego is far from ideal, the city's freeways are relatively simple to travel. Your commute is more or less predictable. Even if you want to live and work in the city's central region, the city's public transit system is beneficial. Any other town you choose to call home will give you a better experience than Los Angeles, which has the worst traffic in the whole country.

Growing culture

San Diego is home to the United States' biggest urban cultural park. There are many stunning gardens to visit when you're in this city. Balboa Park features over a dozen museums, countless art galleries, Globe Theaters, and the metropolitan area's zoological park. Also awaiting your visit are the opera, live symphonies, and nearly 7,000 restaurants.

If you've wanted to learn more about California culture, residing in this city will be a fantastic opportunity.

Best foods

You'd be accurate if you assumed that living in San Diego near the Mexican border meant having access to some excellent Mexican food choices. Nearly every street has alternatives, and many of them are open 24 hours a day. When you live here, Taco Tuesday becomes Taco Every Day. Nothing compares to this gourmet choice in this town.
Cons
Struggling parking

Because most San Diego homes possess at least one car, finding a quality parking place can be difficult. If you reside in the city, you may be requested to pay for parking as well. If you opt to take the bus, plan on arriving in a couple of hours. Driving takes 20 minutes, and parking takes another 10. Consider a motorbike or scooter to help with this issue.

High property prices

Because of the increasing interest in living in Southern California, property prices have risen dramatically in recent years. Even if you discover an old house in the wrong section of town, you should expect to spend at least $500,000 to acquire it. Most modern homes sell for over $1,000,000. A studio apartment in the city will cost you about $1,500, while two-bedroom units are above $2,200/month.

Stung by Stingrays

It is recommended that you shuffle your feet on the sand when you approach the ocean's shallows while visiting Black's Beach (nude or not). Stingrays like to stay just under the surface, so you won't notice them until you start wading. If you don't frighten them away before you tread on them, you're likely to get stung.

Inconvenient airport

If you like traveling, you'll observe that the San Diego International Airport isn't quite as accommodating as one would anticipate in a city of this size. There is just one runway to accommodate the aviation traffic.

In addition, flights to San Diego are priced as if it were a regional hub; therefore, flying out of there is more expensive than flying in. Most city-dwellers drive up to LAX to pass since the savings are substantial.
Albuquerque or San Diego – Which Is Cheaper?
The overall cost of living index, excluding taxes, states that Albuquerque is 43.4% less expensive than San Diego. The most significant component in the cost of living difference is the median home cost. The median home cost is 68% cheaper in Albuquerque.
The table below presents the cost-of-living indices written in percentage:
| | | |
| --- | --- | --- |
| Living expenses | Albuquerque | San Diego |
| Housing | 88% | 279.1% |
| Food & Groceries | 96.0% | 109.7% |
| Health | 81.1% | 89.0 % |
| Utilities | 97.2% | 102.8% |
| Transportation | 89.4% | 120.2% |
Data is 100 = US National Average
> 100 means more expensive than the national average
< 100 means cheaper than the national average
Housing Cost
Albuquerque's cost of housing is 68.5% less expensive than in San Diego. Albuquerque's median home cost is only $203,500 compared to $645,300 in San Diego.
Utility Cost
Albuquerque's cost of utilities is 5.4% cheaper than in San Diego. For example, the monthly cost of water, electricity, cooling, heating, and garbage utilities for an 85 square meter apartment is only $140.94 in Albuquerque compared to $141.88 in San Diego.
Food and Groceries Cost
The cost of food and groceries in Albuquerque is 12.5% less expensive than in San Diego. For example, as of January 2022, the three-course meal for two people at an average restaurant will cost you $77.00 in San Diego, whereas Albuquerque has only $47.50.
Transportation Cost
Albuquerque's transportation cost is 25.6% less expensive than in San Diego. As of January 2022, the price of gasoline in Albuquerque is only $0.70 per liter compared to $1.09 in San Diego.
Healthcare Cost
Albuquerque's healthcare cost is 8.9% less expensive than in San Diego. In San Diego, you will spend an average of $474.08 for RX drugs, while Albuquerque costs you $433.50 only.
Is Albuquerque Bigger Than San Diego?
Recent statistics show that San Diego is 59.3% denser than Albuquerque. San Diego is 49.3% bigger than Albuquerque in terms of total area.
In 2020, Albuquerque has listed the 32nd place of the most populated cities in the United States and the 4th biggest in the southwest, having 564,559 residents in a total area of 188.87 square miles.
Meanwhile, San Diego is the 8th most inhabited city in the United States and the 2nd most populous in California after Los Angeles, with 1,386,932 residents in 2020 and 372.42 square miles of total area.
Is Albuquerque Safer Than San Diego?
The annual crime rate in Albuquerque is 63.28 per 1000 residents, whereas San Diego has 21.98 per 1000. As 100 to be the safest, San Diego's crime index is 23, while Albuquerque has scored one. Therefore, San Diego is safer than Albuquerque.
You may have some hesitations to relocate to Albuquerque once you know that the city listed 9th place of the most dangerous cities in the United States. It has recorded an average of 35,723 crimes per year. If you reside here, you have a 1 in 20 chance of becoming a property victim and 1 in 75 in violent crimes.
Meanwhile, San Diego has 30,482 annual total crimes. Your chance of being a property crime victim here is 1 in 55, lower than Albuquerque but higher in 1 in 47 of the state. In violent crimes, you have a probability of 1 in 258 victims, which is significantly low compared to Albuquerque.
Is Albuquerque Warmer Than San Diego?
The temperature in Albuquerque ranges from 27°F to 93°F throughout the year, whereas San Diego has 50°F to 77°F. Thus, Albuquerque is warmer than San Diego.
Summers in Albuquerque are hot and dry, and the winters are brief, frigid, and snowy. Meanwhile, the summers in San Diego are quick, warm, arid, and bright, while winters are lengthy, chilly, and partially cloudy. The weather temperatures in Albuquerque are seldom falling below 18°F or rising over 99°F, while San Diego infrequently has below 44°F or above 84°F.
It's a good idea to visit Albuquerque between late May and late September for warm-weather activities, while San Diego is best from early June to mid-October.
Is Albuquerque Better Than San Diego?
According to a recent tourism report, San Diego receives around 35 million international visitors annually, whereas Albuquerque gets only 6 million. If the overall beauty affects the number of visitors, San Diego is better at attracting new inhabitants.
Albuquerque's exciting activities, international balloon festival, historic old town, and various cultural sites attracted 6.2 million annual visitors in the most recent data. The city expects that the number will continue to grow through continued efforts and the hospitality of the locals.
Meanwhile, San Diego County received a record 35.8 million tourists in 2018. The county hopes to draw even more these following years after launching a $19 million advertising campaign that includes all-new television advertisements. Also, San Diego depends significantly on visitors from nearby cities like Los Angeles, Phoenix, and Las Vegas.
It's certainly worth the effort to go or relocate to either Albuquerque or San Diego. Visitors to both cities can expect year-round comfort, a diverse selection of engaging activities, and a rich cultural legacy.
Did you find what you were looking for, or is something missing? Let me know in the comments below.