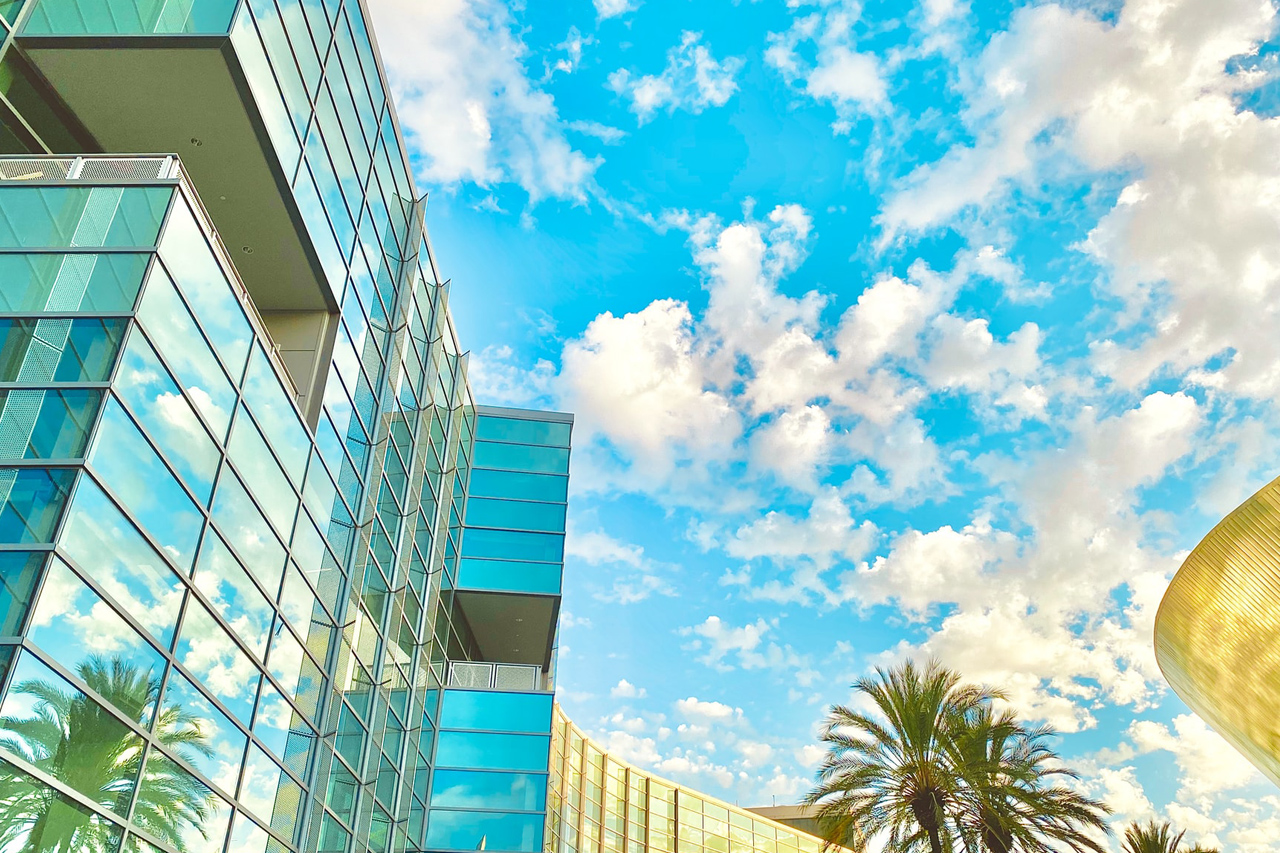 Looking for a city in southern California but want to avoid the high prices of Los Angeles? Anaheim could be your best spot!
At just 24 miles south of Los Angeles, Anaheim is one of the most beautiful cities in the state of California. It is the second-largest town in Orange County and the tenth-largest city in California based on land size.
With a population of about 400,000, this large city provides its citizens with diverse urban and suburban neighborhoods. The original German settlers named Anaheim "home by the Santa Ana River."
It's no secret that this city, home to Disneyland, is one of the most visited cities in the world. However, the question remains: is this an excellent place to call home?
Read on to discover the good and bad sides of living in this city so you can decide if it's the appropriate place for you.
Is Anaheim a Good Place To Live In? – The Multi-amenity City
The Good Side
Anaheim Is the Home of Mickey!
Do you adore everything related to Disney? Then Anaheim can be the perfect location for you!
Living in Anaheim, which is home to the world-famous Disneyland Resort and Theme Park, means that you'll always be within walking distance of Mickey Mouse.
The theme park has been the "happiest place on earth" since it opened in 1955. Disney, which features two theme parks, Disneyland Park and Disney California Adventure Park, makes dreams come true regardless of age or origin.
Disneyland can be smaller than Disney World in Orlando, Florida, but the theme park offers various rides and distinct experiences. Even Downtown Disney has a vibrant nightlife and after-park entertainment.
Living in this area gives you access to thrilling attractions like the Incredicoaster, Indiana Jones Adventure, and many more!
You can also decide to stay at one of the resort's numerous hotels, such as Disney's Grand Californian Hotel and Spa, Disneyland Hotel, or Disney's Paradise Pier Hotel. Similarly, you can also check out one of the many nearby hotels just outside the Disney property.
The City Is Known for Having the Nicest Weather
It can be a cliche, but the weather in Southern California is unparalleled as it gets the most excellent weather throughout the year due to its highly temperate climate.
This type of weather certainly applies to Anaheim. Here, it is always sunny, beautiful, and comfortable.
Living in this area entails experiencing weather that makes you believe everything is possible. There are few gloomy days, and you should not be too concerned about extreme weather. Typically, the seasonal transition is so mild that you will not even realize it.
Eight months out of the year, the average high temperature ranges from 70℉ to 85℉. However, there are approximately 29 days per year when temperatures exceed 90°.
Anaheim never experiences snowfall since it rarely gets below freezing or below 40°. Rainfall is limited as well. On average, the city receives 280 days of sunshine annually and experiences 35 days of precipitation.
The rainy time lasts from November to March when the probability of precipitation exceeds 10% on any given day. Throughout the remainder of the year, rain is uncommon. Because of this, the city is enduring a drought similar to the rest of California.
97.5% of the state is experiencing some drought, while 33% of California is experiencing a severe drought. Residents are encouraged to save water in whatever way they can, given the severity of the drought.
Living here, you should take shorter showers, switch off the water when brushing your teeth, and only use the washing machine when needed.
It Provides an Unending List of Things To Do
Even though city life might be exciting, it is vital to take a step back and appreciate some fresh air from time to time.
From the Anaheim Convention Center to Disneyland to Downtown Anaheim to the Anaheim Packing District to Yorba Regional Park and much more, there is an unending list of things to do in this city.
Outdoor activities are an integral aspect of daily life in Anaheim, and many locals like spending their nights and weekends doing so.
Living here, you can explore numerous parks, walking trails, lakes, playgrounds, nature preserves, skate parks, tennis courts, and dog parks.
Even though the city is not right on the coast, Huntington Beach and Long Beach are around a thirty-minute drive from Anaheim for ocean-based adventures.
This area also boasts world-class shopping, many entertainment districts, expensive restaurants, and exciting nightlife that you will surely enjoy.
The Place Has an Ideal Location
When selecting a place to live, location is quite crucial.
Anaheim's location in the United States' geographic center makes the city more enjoyable because it provides access to many amenities and activities.
Even though the town is not on the coast, it is possible to visit beaches and the Pacific Ocean. To reach some of the best beaches in the state, you need to do nothing more than hop in your car and travel to one of the surrounding cities.
Need to commute or travel for the day? Santa Ana, Newport Beach, and Los Angeles are accessible from Anaheim in less than 30 minutes.
If you're traveling from Anaheim to any other city, you could have to deal with traffic and congestion on the highways; that is why it is vital to navigate the traffic first.
The Bad Side
Anaheim Has Prevalent Crimes
Even though the crime rate in this city is not quite as alarming as in other cities in the surrounding area, it is still relatively high.
The overall crime rate is 6% higher than the national average, while the property crime rate is 39.4%, higher than the Los Angeles average of 35.1% and the national average of 35.4%. Thus, the likelihood of becoming a victim of a crime in Anaheim is 1 in 38.
However, violent crimes are 17% lower here than the national average, and the city is safer than 32% of American cities.
The city's crime rate appears equal, except for The Colony and tourist-heavy districts.
It Has a Limited Transportation
Anaheim is a car-dependent city due to the limited availability of public transportation.
Living in this area requires familiarity with the major roads, such as I-5 (Santa Ana Freeway), which connects Anaheim to Los Angeles, Santa Ana, San Diego, and Sacramento.
Public transportation options for residents without a car include the Anaheim Regional Transportation Intermodal Center (ARTIC), a regional transit station next to Angel Stadium that serves Metrolink and Amtrak.
Similarly, the Orange County Transportation Authority (OCTA) provides city and county bus service, while the Anaheim Resort Transit (ART) offers local shuttle service throughout the Resort District.
Living in Anaheim will also give you access to the Long Beach Airport and John Wayne Airport.
However, many people utilize the Los Angeles International Airport (LAX) and Ontario International Airport (ONT), both lying approximately 30 miles distant, because these international airports provide lower tickets and more destinations on average.
The Area Is Jam-packed With People
As the most populous city in Orange County, all sorts of congestion are a problem.
Living in one of the world's happiest cities, you should know that it attracts many tourists and is densely crowded.
This congestion significantly impacts the city's and county's traffic patterns. Combined with its proximity to Los Angeles, the city's automobile dependence exacerbates the issue.
In 2019, Anaheim had the worst congestion overall. Per year, drivers in Anaheim waste around 119 hours to traffics, 35 gallons of gas, and an average of $2,400 due to congestion.
As a resident and daily commuter, you must prepare for notorious traffic, especially during rush hours.
What Is the Cost of Living in Anaheim? – World's Priciest City
The Good Side
Anaheim Carries a Low Monthly Bill for Utilities
In contrast to those found in other cities, the cost of Anaheim's various utilities is relatively low.
In this city, both homeowners and renters pay for utilities. These costs include energy and telecommunications, among other necessities. These costs are approximately 32% less than the state average and 13% less than the national average. At the same time, the average price of a month's worth of energy bills in this part of the country is roughly $138.59.
Living here, you should know the service providers in the area. For you to know, here is a list of the most prominent service providers in the city.
Anaheim Public Utilities: This service provider is the sole municipal electric utility supplier in the area, as well as the provider of water service.
Southern California Gas Company (SoCalGas): As in Los Angeles, this gas service provider serves the City of Anaheim.
Republic Services and Anaheim City Services: These service providers provide trash pick-up/recycling services in the area.
The Bad Side
The City Is Still a Pricey Place To Live
Anaheim is still a very wealthy city, making it a very costly place to live, despite the relatively low cost of the city's utilities.
The fact that its cost of living is even higher than the average for the state of California is evidence of how pricey it is. The local cost of living is 52.2% higher than the average cost of living across the country. In addition, it is 2.3% more than the average for the state of California.
Several exclusive communities are available if you want a house in this area. The average price is $777,598, which is somewhat more than the average in California and more than double the standard in the rest of the country.
However, it should not be a shock when one considers that housing prices in nearby towns such as Long Beach, Santa Ana, Los Angeles, and Irvine are in the same ballpark or even higher.
Why Work in Anaheim? – It Is an Employee-friendly City!
The Good Side
The City of Anaheim Provides a Variety of Career Options
One of the most typical decisions people make when moving to Anaheim is to pursue work opportunities in the area even if it is feasible to relocate without a job; checking to see if positions are available in your industry before moving is essential.
Here, the primary source of revenue is tourism, which is not surprising given that it is home to both the world-famous Disney Land Resort and the Anaheim Convention Facility, the largest convention center on the West Coast.
Aside from that, some prominent corporations also have corporate offices or headquarters in the city.
Anaheim's top 10 biggest employers are The Walt Disney Company, The Boeing Company, Bank of America, UC Irvine, County of Orange, St Joseph Health, Kaiser Permanente, Albertsons, Target, and Walmart.
If you want to live in this city and look for a job, the town offers several employment options with some jobs where you can work a part-time schedule.
It Provides a Pleasant and Safe Setting for Workers
The people and environment of Anaheim make it a fascinating place to work.
No question working in this city seems more like being a family member than an employee. Almost everyone you are working with has a vested interest in your well-being.
They also have a high level of respect for others and rarely engage in gossip. However, it is significantly restricted.
So if you are seeking a job where you can maintain a healthy lifestyle, you should consider living and applying in this city.
The Bad Side
Anaheim Wages Are Low
Working in this city, you can anticipate having lower salaries than those in other places, which is one of the cons of living and working here.
An annual income of $23,990 is considered typical for an Anaheim resident. In the United States, the regular annual salary is $28,555.
Aside from being below average, this compensation here is considerably lower than that offered by some of its most successful competitors, such as Boise City, Miamisburg City, and the City of Santa Rosa. These cities provide salaries of $50,694, $49,979, and $49,822, respectively.
Anaheim, one of Southern California's most desired places, offers a variety of exciting and entertaining activities.
Like every significant metropolis, life in this one has its drawbacks. Because of this, you need to make sure that you look it over one more time to determine whether it is the city that you want to call home.