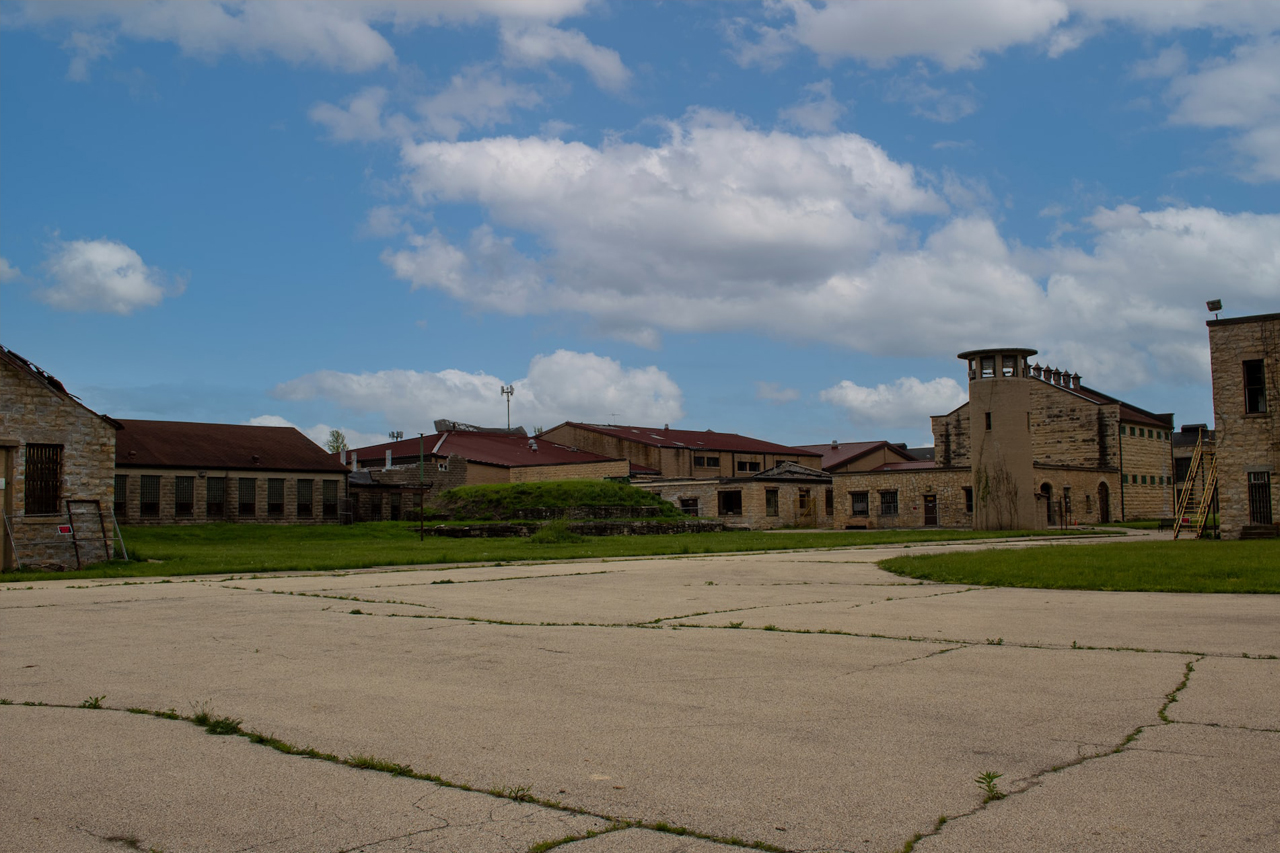 Joliet, Illinois, known as the 'City of Steel' and 'City of Stone,' is around 40 miles from Southwest Chicago. It is the 4th most populated city in Illinois and the fastest-growing metro in the state. Joliet has approximately 147,957 residents and is still following a positive population growth rate.
The city gives you a dense urban feel with young inhabitants in their 20s and early 30s. People feel safer here because of relatively lower violent crime and fine weather. It is also a perfect place to buy a house since real estate prices here are lower than the national average.
Many movers consider living in Joliet as the fastest-growing city in Illinois. The pleasant weather, warm and friendly community, and relatively young population make the city a perfect place to stay. But before you move to this metro, check out these complete lists of pros and cons of living in Joliet, Illinois.
Is Joliet an excellent place to live in? A City with an Energetic and Youthful Vibe
The Good side
A Modern City Living
Since the population in Joliet came from the younger generation, you can expect a contemporary lifestyle here. The city has a youthful energy with many new restaurants and attractions. It always has fun and exciting things since most residents want to keep their lives busy and exciting.
The first thing you would notice upon moving here is the number of golf courses you can enjoy. There are about four golf courses available in Joliet. These are the Woodruff Golf Course, Wedgewood Golf Course, Joliet Country Club, and Inwood Golf Course. All of them offer outstanding amenities for golfers and have stunning locations to appreciate.
Aside from that, you will love spending summers in Joliet. The city has many water parks, including the Splash Station. It comes with amazing rides, a lazy river, and massive pools.
You can also visit Pilcher State Park. It is a 640-acre nature preserve and home to many wildlife in the city. Joliet also offers biking and hiking trails, such as the Joliet Junction Trails and the Rock Run, for those who love to be more adventurous.
Neopolitan Pizza and Dairy Queen
If there are things you will find unforgettable about Joliet, it is how they serve their pizzas and ice cream. The city is famous for its mouthwatering Neapolitan slices.
For instance, when you eat at Lou Malnati's, you will be impressed by how its deep dish rivals any of the excellent pies you tasted. With its outstanding services and food offerings, the restaurant will automatically be your favorite place in Joliet.
Then the biggest name in the ice cream industry is Dairy Queen. The first branch of this ice cream giant opened its doors in Dairy Queen in 1906. Even though the storefront relocated from its original location at North Chicago Street along old Route 66, you will still see a plaque recognizing its contribution to the ice cream world.
A Sports Powerhouse
Joliet earned a reputation as a football powerhouse in the entire state of Illinois. The city received numerous titles compared to any other city in the state. Three of its high schools, such as the Joliet Catholic Academy, Joliet West, and Joliet Central, bear the name of the city. These three are winning championships and receiving titles for Joliet.
Aside from football, baseball is also popular here. The city is home to a minor-league baseball team named Joliet Slammers. The team replaced Joliet JackHammers and already won the 2011 Frontier League Championship.
A Wide Array of Learning Institutions
If you are moving to another suburb for education, Joliet will not disappoint. It is home to several colleges and universities with a proven track record of giving the highest quality of education. You can consider attending Joliet Junior College, Rasmussen College, Lewis University, and the University of St. Francis.
You can always depend on the Joliet School District education system if you have school-aged children. You can choose from several schools and learning centers, such as Joliet Central High School, Joliet West High School, Joliet Catholic Academy, Plainfield South High School, and Ridgewood Baptist Academy.
Sending your kids here will give you peace because these institutions already have excellent academic records. They receive high ratings regarding the quality of programs and curricula they provide students.
Good neighborhoods
A considerable part of your moving decision depends on the community or neighborhood you will get in the new city. You can choose from several areas on the east and west sides of the Des Plaines River for your next home. You are lucky because Joliet has an excellent selection of safe and peaceful settings in this part of the metro.
The city's western area has a significant concentration of businesses and companies. Commercial spaces are abundant here, such as shopping centers and strip malls. It is best to choose a neighborhood close to the west side of the river to have more employment opportunities.
The Bad side
Need a car to get around
Joliet has a public transportation system. It covers several of its major highways, such as Route 6, Route 66, and Interstate 80. The metro also has a local transit and bus service that can cater to several people.
To maximize your stay here, you must get your car to navigate the metro easily. This way, getting from Point A to Point B could be more convenient without waiting for bus pick up or paying for expensive metered taxis.
What is the cost of living in Joliet? A Cheaper Alternative to Chicago
The Good side
Cheaper than the US average
One of the most extraordinary things about moving to Joliet is that you do not need a significant fiscal adjustment. The living expenses are roughly the same as in other metros across Illinois. It is only 1% higher than the median rate in Illinois and 5% lower than the country's average.
Buying a house here is also relatively inexpensive, with a starting price of $145,000. The figure is 6% lower than the national average, and it would be easier for you to get property in Joliet. If you research further, you will get a house in a safe and peaceful neighborhood slightly lower than this price range.
Utilities are affordable.
A regular aspect of your monthly budget is the utility bills. If you compare it to the average, you will notice that paying for utilities here is 10% cheaper than in most major cities in the United States. Of course, it still depends on the number of family members, the size of the property, and the season.
Winter here can be frigid, and you need a reliable heater to get you through the season. Electric bills can increase during winter when you need to use many heating systems. If you are a family of more than 4, expect you to pay a higher utility bill.
The Bad Side
More expensive healthcare services
Compared to other cities in the United States, healthcare expenses here are higher. Based on the data, you must pay 8% more for medical services in Joliet. If you have many healthcare issues, you must reconsider relocating here.
Why work in Joliet? A Metro with Steady Job Growth
The Good side
The manufacturing sector is a significant source of employment.
If you live in the Midwest or East Coast, you will notice that the cities in these areas have economies dependent on the manufacturing sector. It also applies to Joliet, which transformed from a steel city to a manufacturing suburb.
The city offers a 10-year tax reduction and other perks to keep businesses and industries invested and coming to Joliet. There is also a massive effort from the city government to encourage businesses and companies to put up stations here. As a result, the economy is gradually diversifying, and its manufacturing sector continues to create jobs for the populace.
The thriving job market in the western part of the city
There is a considerable concentration of businesses and start-ups on the west side of the Des Plaines River. Plenty of commercial spaces are popping up, resulting in a dramatic upturn in this part of the metro. Due to the westward expansion, the city benefits from the newly created strip malls and shopping centers.
It boosts the tourism industry and attracts newcomers. The downtown part is also impressively growing with significant attractions such as the Harrah's Casino, Hollywood Casino, and Rialto Square Theater. Slowly, the tourism sector contributes to the city's income, attracting visitors and tourists to visit and stay in Joliet.
Closeness to Chicago
Joliet's economy is not as prosperous as Chicago's. Its strategic location, a short distance from Chicago, made investors and businesses gradually recognize Joliet as a potential business hub. Thus, companies are moving to the city, including the big ones. You will find the headquarters of Caterpillar, Silver Cross Hospital, Come, Exxon Mobil Oil, and Nicor in this area.
Average annual salary rate
Moving to Joliet is a considerable advantage, especially when we factor in the cost of living and your potential income. The annual salary for an average job in the city is around $72 390. It is higher compared to other cities, with pay averaging $53,500.
If you have a stable, you can take home a weekly pay of $1,392. If you break it down to hourly wage, a regular employee can receive as much as $34 per hour. It is way higher than the median hourly payment of around $11.
These positive numbers allow you to allocate more funds to your savings. If you are frugal, you can easily save for your house and buy a property, given that for around $145,000, you can already afford to buy a one-bedroom house in Joliet.
The Bad side
Even though the data above seem promising, the city still suffers from a disastrous economic downturn in the 1980s. Consequently, the unemployment rate here is still way above the national average.
During the economic downfall, the city suffered around 85% unemployment, particularly downtown. The figures seem to be challenging to beat, and up until now, the city is still facing this issue.
At present, the unemployment rate here is at 10%. It is higher than the US average of 6%. However, given the investment and significant policies to encourage companies and businesses to put up business here, there is a projected job growth of 26.30%.
Over the years, jobs have steadily increased by 0.2%.
Joliet is another city in Illinois that you can consider. Given its affordability, closeness to Chicago, and estimated job market growth, you can easily adjust to this city. Whether you are moving for employment, a change of scenery, or education, the city has enough opportunities for movers like you.
Nevertheless, I am open to discussion if you still have some reservations and have more questions. You can comment with your thoughts below.