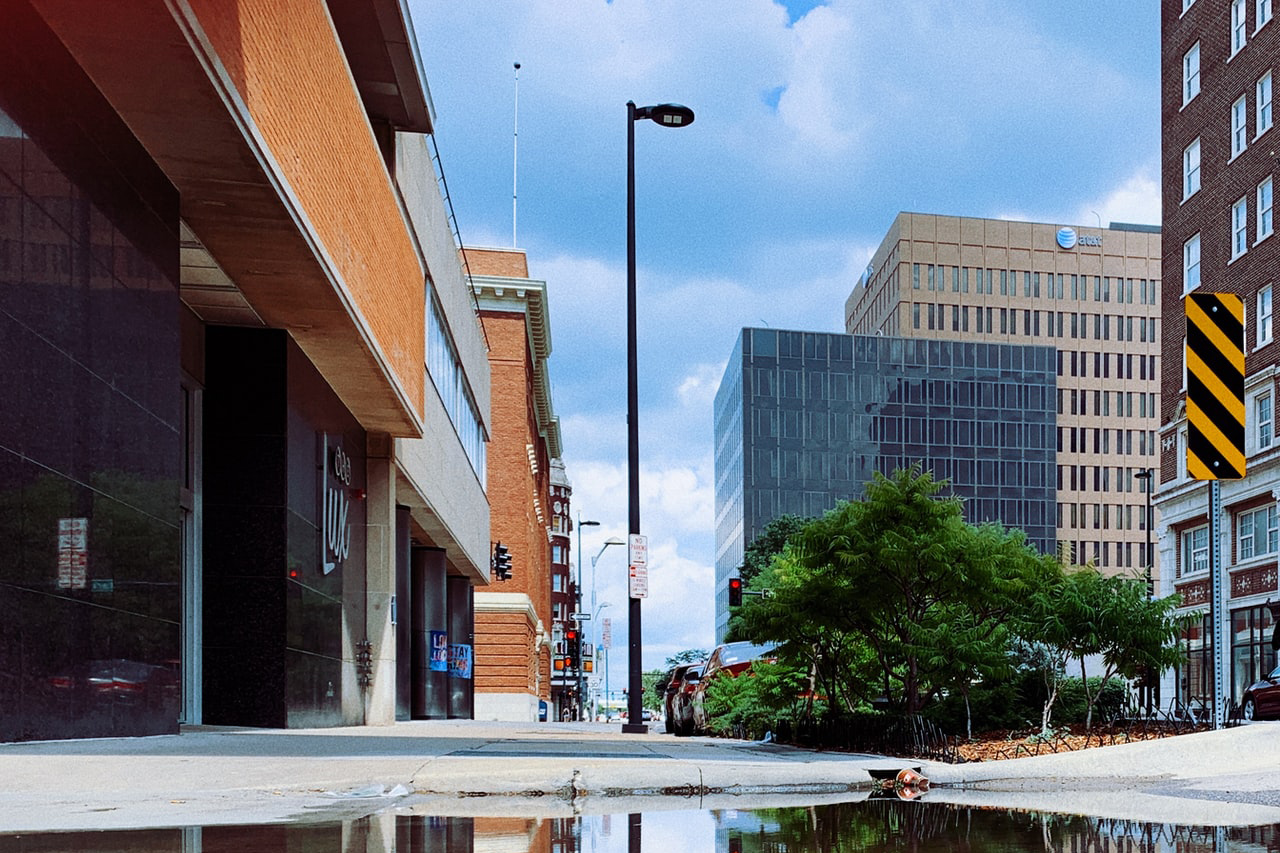 Wichita, Kansas, is frequently ranked as one of the best places to live in the United States, and there are numerous reasons for this.
This thriving neighborhood in the country's Midwest is well-known for its agricultural and aviation industries. It has also made notable investments in technology and healthcare services.
Aside from that, the "Air Capital of the World" hosts a variety of beautiful and enjoyable activities and outdoor events. Furthermore, with its low cost of living and dependable, educational institutions, it is no surprise that people choose to live here permanently.
However, no matter how fantastic this location is, it is not without drawbacks that may not be suitable for your lifestyle.
So, we will go over the benefits and drawbacks of living here and why Wichita should be your next home.
Is Wichita, Kansas, A Good Place to Live In? A Livable City in The Midwest
The Good Side
There Are No Dull Moments Here
Whether you are looking for an indoor activity or an outdoor event, know that there is always something to do in Wichita.
Living here allows you to witness world-class events, such as the annual Monster Jam, which is now in its 30th year. Aside from that, the city hosts renowned opera and musical events that you will enjoy.
The downtown INTRUST Bank Arena is the place to see these incredible live performances. Meanwhile, if you enjoy free museum admission, the Wichita Art Museum offers it every Saturday of the year.
In addition, from April to September, the Old Cowtown Museum is free on Sundays. You also get free admission to most museums in town every first and final Friday of the month.
More specifically, if you want to be near the metropolis's premier entertainment district, Old Town is the place to be. There are restaurants, live concerts, and nightclubs to try.
Exemplary Academic Institutions
One of the best aspects of living in Wichita is excellent educational institutions, especially if you have children.
The city can boast outstanding academic facilities because it is well-funded by the government. Every year, the public school system spends approximately $12,527 per student. The totality is more significant than the national standard of $12,383.
This full support is why most parents can rely on a good teaching environment in these schools to create productive students.
Bostic Traditional Magnet Elementary is the best primary school in the city and the 14th best in the state. Meanwhile, East High School is second in the town and thirty in the state.
Tertiary education is also not a problem in this city, which is home to prestigious institutions such as Newman University, Friends University, and Wichita State University.
Metro Has Good Mass Transit
Because of Wichita's excellent public transportation makes getting around the city simple. Wichita Transit provides public transportation, rental cars, taxis, limos, private cars, and charter buses.
If you live near the center of the metropolis, you will have an easier time getting around without a car. There is a free Wichita Q-Line that will take you directly downtown. Furthermore, if you want to get around quickly, you can use Bike Share ICT or the city's electric scooters.
Air travel is also not an issue in Wichita, as the city houses the Wichita Dwight D. Eisenhower National Airport, which is west of the downtown area.
Commuting here by any means will only take you 19 minutes on average one way. This brief time is 25% lesser than the nation's median.
Wichita Is a Diverse Community
Wichita's diverse culture is evident in its people and daily life. From events to festivals to gastronomy, there is something for everyone. The metropolis has an international touch, and its prominent influence stems from the resettlement of Lebanese people in a more sizeable portion of its metropolitan area.
There is an annual Asian Festival to celebrate cultural performances, culinary arts, and artisanal crafts. Meanwhile, the Great Plains Renaissance Festival, which features Wichita highland games and other historical entertainment, is taking place.
On the other hand, the city's diverse culture constantly influences the best places to eat here. You can eat at Public in Old Town for contemporary American cuisine. Following that is Sabor Latin Bar, and Grille serves authentic Latin cuisine.
You should also try Bella Vita Bistro, which serves a fusion of Northern Italian and French cuisine. Meanwhile, for the rest of the day, Kobe Steak House of Japan will satisfy your Teppanyaki cravings.
Wichita Is a Laid-Back Town
Living in Wichita will provide you with a very relaxing lifestyle. Compared to larger cities, where people rush to work in the morning and get stuck in traffic after work, the phasing of life here is slow.
People here are not career-focused, and there is little competition for everyone as they enjoy the city's amenities. These advantages include low living costs, various outdoor activities, abundant dining options, and pleasant weather.
Also, you can appreciate how this location has a welcoming community and is pet-friendly, especially for those with fur babies.
Furthermore, the city is not overly crowded, and tourists do not flock in large numbers. Traffic congestion is favorable, and you get to retire here peacefully.
The Bad Side
High Pocket of Criminality
No matter how great a city is, it will always have a flaw to which Wichita can relate. Because of the high crime rate, moving here may make you reconsider.
Its violent and property crime rates are higher than the national average. Based on the neighborhood scout website, it also has an annual crime record of around 24,839, with a 1 in 84 chance of being a violent offense target.
Murdock, Matlock Heights, and Planeview United are communities you should avoid visiting.
However, the town is still 2% safer than other American metropolises, so you and your family can still find a safe sanctuary. Greenwich, Maple Hills, and Belle Terre are among the best places to look for more secured accommodation in this area.
The Harsh Weather Is Vexing
Another drawback of settling down in Wichita is that the weather can sometimes be harsh, which is not good.
Summers in this area are scorching, reaching one hundred degrees Fahrenheit. Meanwhile, winter here is also freezing, with temperatures dropping negative degrees. Either way, it is still a problem experiencing extremes here.
The occurrence of natural phenomena such as tornadoes, high winds, and thunderstorms are among the most anticipated and unwelcome in this city. In addition, heavy rains and storms can cause flooding in the area.
So, if you prefer beautiful sunny weather most of the time, Wichita is not the best choice for your subtle climate preferences.
What Is the Cost of Living in Wichita, Kansas? A Cost-Friendly Community in Kansas
The Good Side
Wichita's Affordable Cost of Living
Living in Wichita means living in one of America's most affordable communities. It has a lower overall rating than the national average.
Wichita's 82.1% is still lower than the state of Kansas' 83.1%. In its 2022 survey, a niche website ranked 17th among cities in America with the lowest cost of living.
The most important determinant, the housing market, is only 55.9%, and to think you can save half of what you will spend when you have a residence in other cities.
Moreover, transportation is not a big issue as the city has better mass transit, and a gallon of gas only costs $4.30. With that, you might not have a big problem with financial constraints here because the expenditure is more reasonable than in other locations in the Midwest.
Housing Is Within Your Means
Even housing is easier to come by in Wichita, especially for those earning the minimum wage. This benefit is significant because the median value of a single home in this area is only $160,700, and the rental fee is only $515.
This pricing will astound residents of larger cities such as New York, San Francisco, and even Dallas, where a studio apartment rental is not less than $1,000.
Another edge of residing here is that you can easily find affordable housing. The South Area is one of the cheapest neighborhoods in town, with a median home price of $68,129 and a monthly rental fee of $500 for a studio flat.
There are also low-cost options in College Hill, Crown Heights, and Riverside. Meanwhile, renters make up 42% of the city's total population, while homeowners make up around 58%.
So, whether you favor leasing or buying real estate in Wichita, know that it is a cost-effective metropolis where you can make the most of your finances.
Food Essentials Are Affordable Here
Wichita's agricultural sector is a significant economic driver, making farm food and other products affordable to its residents.
You can get better deals at the Old Town Farmers Market, brimming with locally grown fresh food, plants, honey, handmade items, and more.
In the West Wichita area, there is also the Kansas Grown Farmer's Market, which features over one hundred local vendors. In addition, the Downtown Farmers Market, sponsored by Fidelity Bank, is a monthly showcase of locally grown produce from vendors.
If you are looking for cheaper groceries, Dillions has them, and they also have discounted promotions. Meanwhile, Thai Binh is also inexpensive and has a delightful selection.
The Bad Side
Unlikable Tax Rates
While the cost of living in Wichita is low, the opposite benefit is its high tax rates. The city has a sales tax rate of 7.5% and an income tax rate of 5.7%, which are higher than the national average.
Groceries are also subject to a 6.5% tax in this authority. At the same time, the property tax rate in this area is $12.48 per $1000 of home value, or approximately 1.248%. That means that if you purchased a $160,000 property, you must pay $1,996.8 in dues.
So, before moving here, you should be aware that the setback will add extra money to your budget to cover the tax burden.
Why Work in Wichita, Kansas? Better Job Prospects in The Area
The Good Side
The Air Capital of The World
Wichita has an international reputation as the "Air Capital of the World." This moniker comes from the fact that it excels in aerospace industry development, as it is home to two of the top general aviation OEMs, Bombardier Learjet and Textron Aviation.
Spirit AeroSystems, the world's biggest producer of commercial aircraft constructions and the region's largest employer, is also a vital part of the economy. It employs approximately 9,500 people.
Meanwhile, McConnell Air Force Base employs approximately 3,500 people. GE Aviation, an aircraft engine manufacturer, employs 750 people as well.
With so many companies in the aviation industry, it is no surprise that it contributes to the overall economy of Wichita. Furthermore, it generates a significant amount of employment for its residents.
The Diverse Economy of Wichita
Wichita excels in the aviation industry and has diverse economic drivers. It has thriving advanced manufacturing, agriculture, energy, information technology systems and support, healthcare, transportation, and planning sectors.
Unified School District 259 in Wichita is a public school district with a workforce of 5,600 people. Furthermore, Ascension Via Christi employs approximately 5,400 people in the health care line.
There are still more business establishments in this area. You can find work in Wichita at Freddy's Frozen Custard & Steakburgers, Wesley Medical Center, Curo Financial Technologies, and Grene Vision Group. Hence, if you want to live in a metroplex, it is not difficult to find a respectable job.
The Bad Side
Do Not Expect a High Salary Here
One disadvantage you will face if you work in Wichita is that you will not get a high minimum wage.
The average family earnings in this area are approximately $53,466, which is less than the national average of $64,994. Meanwhile, the income per capita in this community is $26,527.
This statistic means you have a better chance of earning a higher salary here if you work for a giant corporation with a large headquarters in the city. Nonetheless, paying less for your essential bills here can offset the disadvantage of having a modest paycheck.
We hope you appreciate our time authoring this article as a guide to what to expect if you live in Wichita.
This city in Kansas and the "Air Capital of the World" is stunning. It has outstanding features that suit your lifestyle if you prefer a peaceful neighborhood.
We love to see you here soon and enjoy the benefits of establishing roots in the metropolis.
Thank you very much!