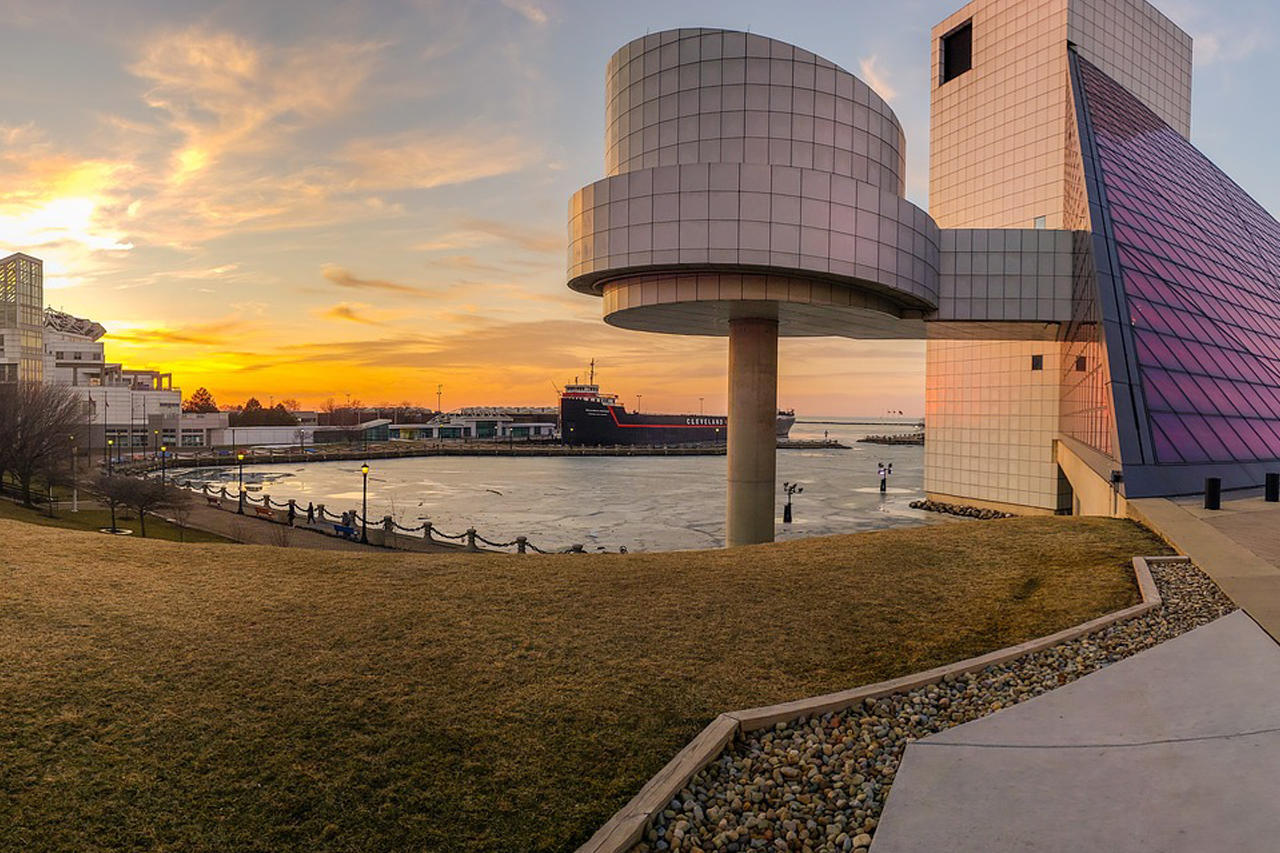 Moving to Cleveland appears to be a dream come true for anyone looking to live in a city with a promising employment market for young professionals or a family looking to save money with all the tax breaks and other benefits. This place is more than just the "home of Rock and Roll," as what is its moniker to the world.
You would be happy to be a part of the 387,398 people who live in its 82-square-mile region. The fact that people work and live so close together here and how the urban feel causes their lives to move at a breakneck pace is something you need to experience.
If you are still unsure, Cleveland is highly livable if you combine all the vital characteristics you are searching for in a place to call home, and there is something for everyone here. However, you also need to prepare and get enough knowledge about the pros and cons of this metroplex, which you will discover in this article.
Is Cleveland, Ohio, A Good Place to Live In? Small Metro Feels
The Good Side
It Is Not Difficult to Take a Public Ride
Relocating is challenging, especially if you do not own a vehicle and rely on public transportation to travel around the city, which is not the case in Cleveland. This city is one of the best in America for having an effective and efficient transit system provided by their Regional Transit Authority (RTA) or the Rapid.
Aside from being safe, it is also reasonably priced and offers a variety of benefits and discounts to its residents. Cash fares start at $2.50 for a single route, $5.00 daily passes for the one-day unlimited ride, and $95.00 monthly passes.
Seniors, students, and those with disabilities can also take advantage of cheap daily and monthly access.
There Is Something for Everyone
Whether you like outdoor or indoor activities, Cleveland can provide you with something fun, adventurous, and informative.
If you want to understand the metropolis, visit the Cleveland Metroparks Zoo, the Greater Cleveland Aquarium, the Cleveland Museum of Art, and the Rock and Roll Hall of Fame.
Cleveland also has something for you to chill and have fun indoors, like going to Punch Bowl Social Cleveland and strolling at the Flats and the West Side Market. There is more to vitality here than just going by the name of "home of the Rock and Roll."
If you want a spectacular 360-degree perspective of the city, you can travel to The Terminal Tower and witness a one-of-a-kind, picture-perfect atmosphere.
Great Places to Eat
Aside from music, Cleveland is a terrific spot to eat and plan a cuisine excursion. To start your day, go to the Town Hall at the West Side Market and indulge in every delicacy and excellent food available.
Also, you cannot call yourself a local until you have tried the famed corned beef here, and Slyman's Corned Beef Sandwiches is the best place to get it. It serves exquisite meals in the renowned downtown neighborhood, and you will know you have arrived if there's a line out the door at noon.
Do not forget to try Seti's Polish Boy, Cleveland's local sausage sandwich. You can also match it with the greatest locally brewed beers to round up your meal.
Experience Colorful and Unique Festivities Here
If you enjoy celebration, vitality, and celebrations, you will be delighted to know that this city does as well, and it provides a variety of events that bring people together. For example, Clevelanders have celebrated St. Patrick's Day since 1842, and the tradition continues.
Another draw is the annual Cleveland Pride celebration, which brings thousands of citizens, musical performers, and merchants to promote tolerance.
Cleveland Garlic Festival is also a must-see if you want a one-of-a-kind event. The occasion, which takes place in the last week of August, begins with a competition called Top Chefs Grill Offs, in which professional chefs compete for the title of expert chef by making the most excellent dish using garlic as one of the elements.
There is more to these festivals that you should look forward to every month, so you should save a lot of energy for a monthly party galore.
Anticipate The City's High-Quality Education
Cleveland can brag about being a top performer in providing excellent education to its citizens from primary to post-secondary levels. What is great about this location is that each school has a program tailored to your child's needs and how they can do better in school.
The Ohio Department of Education maintains a detailed record of district performance based on competency exams and report cards, which you can use to decide where to enroll your child.
Because of the close-knit community, most schools are within walking distance of each area, making it highly convenient for both children and parents. Clark School and Campus International School are among the best elementary schools in Cleveland, while John Hay Early College High School is the best secondary school.
There is no need to be concerned about your college education because the area's top-performing schools are Case Western Reserve University and Cleveland State University.
The Best Healthcare Is Within Your Reach
With the existence of the Cleveland Clinic and University Hospitals, it is undeniably true that this city has a worldwide health care system.
As the highest performing medical institution, Cleveland Clinic ranks second in the country and first in heart care. It established a reputation in the medical community for medical advances like the coronary artery bypass operation and the first-ever face transplant in America.
You may rest assured that if you become unwell, you will be in diligent care in this metro.
The Bad Side
Snow Shoveling Can Be Exhausting
Winters are beautiful, but it becomes very annoying when it rains for a bulk of inches. Living in Cleveland can be challenging if you dislike snow or the freezing weather.
The snow in this area is bitterly cold, and it can accumulate to 62.5 inches per year. This type of deluge is not ideal, especially if you are leaving the house and there is a snowdrift on your doorstep.
You must snow shovel them, which is not the best thing to undertake before going out, especially if you are elderly.
Constant Road Construction Is a Significant Headache
Improvement is usually significant because it benefits the population, but Cleveland's continuous road construction will give you a headache. Because of its tiny size compared to larger cities, alternate routes are available when a course enhancement is in progress.
Cleveland is part of Cuyahoga County, which has seen progress from the state of Ohio, such as the Interstate 90 bridge repairs that will affect the Norfolk Southern railroad tracks in Cleveland and the Interstate 140 change that will affect West 139th Street.
There is ongoing and planned development, and you will frequently encounter orange barrels and potholes, making driving difficult.
Annoying Sports Crowd
Cleveland is home to professional teams in all sports, including the NBA's Cleveland Cavaliers, the NFL's Cleveland Browns, and the MLB's Cleveland Guardians. And then there are ardent home club fans, but too much dedication and love for these teams might eventually lead to cruelty.
Following significant brawls between brown fans and other opposing team fans, the Princeton Review classified sports fans at Ohio State as the most disrespectful in the United States.
If you dislike sports, this over-the-top situation could irritate you. Nonetheless, support is valuable, but only in moderation.
Your Security Might Get Compromised
Cleveland built its name among the highest crime rates in the country when compared to all communities of all sizes, from tiny villages to significant metropolis. Its crime pace is higher than the national average in both personal and violent categories.
In that scenario, if you wish to migrate here, it is best to protect your belongings by avoiding Saint Claire-Superior, Industrial Valley, and the Kinsmith neighborhood, especially after sunset.
What Is the Cost of Living in Cleveland, Ohio? – It Is Cheaper Here!
The Good Side
The Perks of Saving Up
The main advantage of relocating to Cleveland is the low cost of living. It is one of the American cities where total living expenses are less than the national average, so that you can save more from your budget.
Living here costs $300 per month for necessities such as power, water, and internet access. You may also get cheaper foods and essentials at the West Side Market and the La Plaza Supermarket.
The same is true for its medical and transportation costs. Although its miscellaneous is higher than the standard, it is still advantageous and will not rip your pockets.
Acquiring Your Dream House Is Possible
One of the reasons you should relocate to Cleveland is its favorable real estate market. Its housing price is lower than the national median and is only about 23.1 percent of the national average. You can even buy a property for as little as $53,500 and rent a flat for $1,000 or less.
Compared to the state of Ohio's median, whose pricing ranges up to $230,000, Cleveland has a significant difference that makes it advantageous to keep a property for yourself here or lease space if you are a new renter.
If you are looking for a cheap neighborhood in the suburbs, consider Garfield Heights, Berea, South Euclid, Bedford, and Maple Heights, which offer the same advantages as communities near the city center but at a lower cost.
The Bad Side
You Might Spend More on Miscellaneous Costs
Cleveland's miscellaneous expenses are more than 104 percent more than the national median. This rate indicates that you will pay more when dining out, watching a movie, or engaging in any other form of entertainment in this metroplex.
Why Work in Cleveland, Ohio? – Landing A Career Here Is Possible
The Good Side
Jobs Are Always Available
Cleveland's job market is gradually establishing itself in the industry. It is now on the increase, so you have a good chance of landing your dream job here.
Because of our job satisfaction, job vacancies, and cost of living, Glassdoor ranked Cleveland as the fifth-best location for jobs in 2020. Furthermore, the city is one of the best places to launch a career, particularly for recent graduates.
If you work in the medical industry, you may be pleased to learn that the Cleveland Clinic and University Hospitals, which employs around 32,000 people, is the area's largest employer. There are other opportunities for you in the insurance sector through Progressive Insurance and other schools such as Case Western Reserve University and Cuyahoga Community College.
Whatever field you may come from, it is possible to acquire a decent job if you relocate to the city.
Tax Rates Are Favorable
Cleveland's tax rates are lower than other metroplexes, especially for working people. Cleveland's sales tax rate of 8% comes from 5.75 percent Ohio state sales tax and 2.25 percent Cuyahoga County sales tax.
It is also worth noting that personal tax rates range from 0.5 percent to 3 percent, depending on your income band. Working here can provide superior tax benefits in any field you operate.
The Bad Side
You Might Find It Hard to Earn a Good Wage
Although Cleveland's job market is now developing in the subsequent years, its minimum wage per hour remains below the desired rate of $15 per hour. Currently, the city's minimum wage is $9 per hour.
The average wage in Cleveland is $26,179, less than the national average of $65,643. Its average household income is as low as $27,854, while the federal minimum is $57,652.
It is not easy to get high-paying work in this city if you are not in a corporate or high-level position or if you do not own your firm. Even with a 6.8 percent unemployment rate, you will have to work harder to find a job here than elsewhere.
All good things must end, but not the handful of reasons why you should make Cleveland your home.
Did you find our article interesting? We hope you will send us the best ones so that you can decide whether this is the right area for you to put your roots.