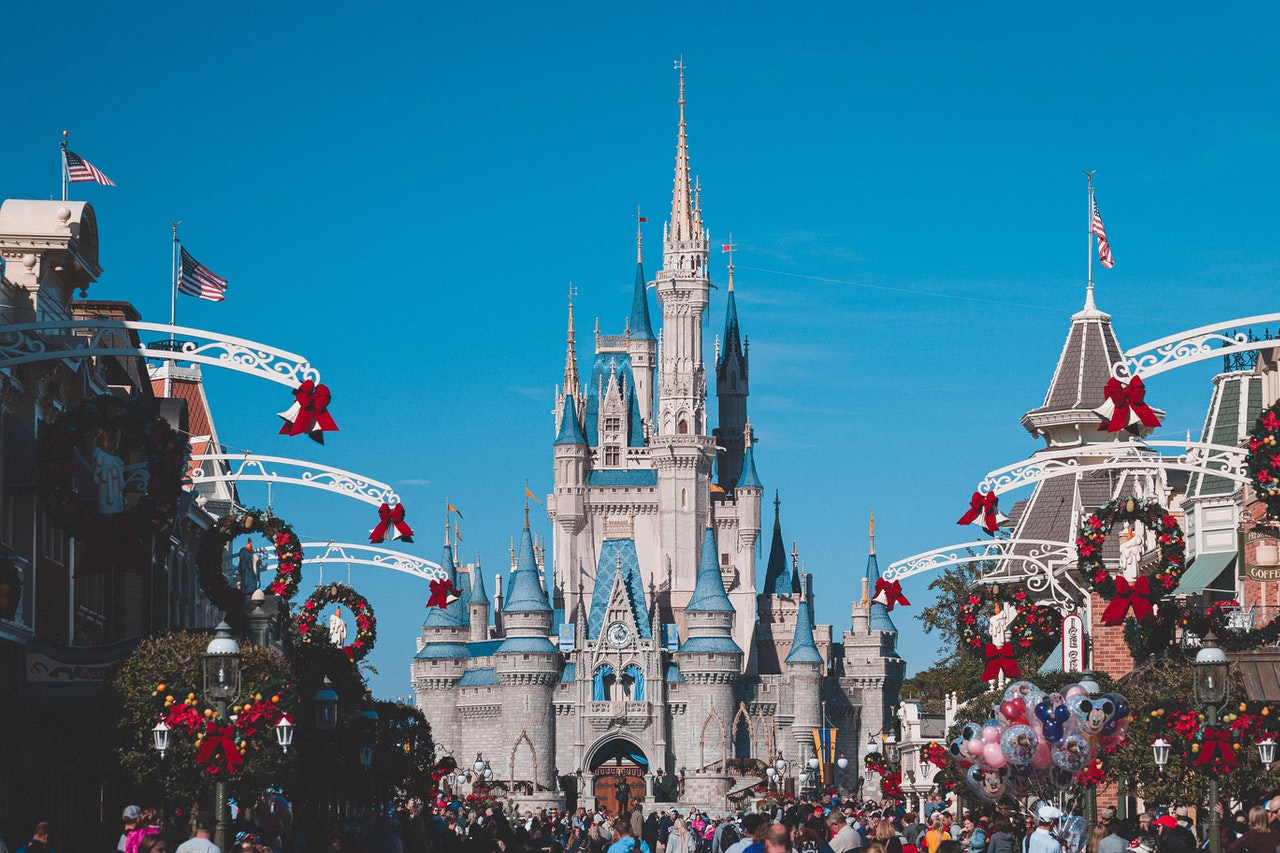 For a lot of reasons, Disneysea is better than Disneyland. The rides are more suited for adults as well as for kids. Disneysea is also more welcoming when it comes to bringing in picnic baskets. This saves visitors costs compared to Disneyland.
We're all in the same boat!
I know choosing between Tokyo Disneysea and Disneyland can be overwhelming. And we always can't decide right away.
For those visiting Tokyo for the first time, the question remains. Should I visit Disneyland or Disneysea?
If you have already visited Disneyland in Hong Kong, chances are you would want to try another type of theme park. And Disneysea is a theme park unique to Tokyo.
For travelers with enough in their pockets, a two-day pass would be more convenient. The two-day pass allows you to visit both theme parks.
But what if you only have one day to visit?
Here are the reasons why it should be Disneysea.
The Rides
One of the reasons why I like Disneysea more is because of the rides.
Sure, if you have kids with you, you can visit Disneyland.
Disneyland in Tokyo is as basic as it gets when it comes to the rides. All these rides would suit kids well.
Adults, of course, can also ride in Disneyland. But Disneysea has rides geared toward entertaining the adults more.
One such example is 20,000 Leagues Under the Sea. This ride suits well with visitors in their late teens and even adults in their 20s.
Picnic Baskets
I know that you know this – food is expensive in theme parks.
For example, going to Tokyo Disneyland, a plate of tonkatsu can cost around US$14.
Let me get this clear.
Bringing of food is now allowed as per the rules of the theme park. But Disneysea is more welcoming when it comes to bringing in food.
This ensures that you save more money on food when visiting the park.
You can bring in your picnic basket. Disneysea has more space for a picnic than Disneyland.
The Parades
Parades are the usual attractions in theme parks. And they're popular, too!
Tokyo Disneyland has the usual Main Street theme park parade. And I'm pretty sure you have already seen such a parade in other Disneyland parks.
But Disneysea presents you with a twist.
Here, you will see all the Disney stars like Mickey Mouse and his friends in a floating boat parade!
And prepare to cover yourself because they would be blasting certain amounts of water on the spectators at some point during the parade.
There's no escape here. So, bring something to cover yourself with!
More Engaging
Now, this should be more applicable if you speak the local language.
Shows like Nemo's Turtle Talk with Crush are witty and fun ones that you must not miss. Expect to get a teaching demo from Crush on how to make moaning sounds across the seas. And yes, this should come with participation from the audience.
Now, I mentioned that this should work if you speak the language. If you only speak English, the shows are a waste of time.
But if you speak the language, Disneysea's shows are more engaging than the ones in Disneyland.
Spring and Summer
During summer, Tokyo Disneysea is better.
With all the bodies of water around, the theme park should be able to cool you off. There are a lot of water rides.
Spring is also best spent in Disneysea. With the cherry blossom season in order, the theme park is breathtaking.
A Unique Experience
Theme parks always upgrade your experience when traveling.
No matter whether it is Disneyland or Disneysea, I am sure you will have no regrets.
But if you want a different experience, Disneysea has a lot of unique offerings for you to enjoy.
Tokyo Disneyland is more traditional. And so, it is in Disneysea that you will have a unique theme park experience in Japan.
Agrabah, Indiana Jones, and the Temple of Doom are all in Disneysea.
You don't easily find these attractions anywhere else.
And so, if I were you, I would choose Disneysea.
How far is Tokyo Disneysea from Tokyo Disneyland?
Physically, the two Disney theme parks sit next to each other. But from the front of Tokyo Disneyland, Tokyo Disneysea is about five to seven minutes by train. The distance is about a mile from each other.
As mentioned a while back, both Disney theme parks are next to each other. It is only their entrances that are separate.
When going from one theme park to another, you must ride a monorail.
There are monorail rides that connect the two entrances.
Yes, you can walk. But the distance from one Disney theme park to the other is about a mile. Walking from one entrance to the other takes about 20 to 30 minutes in total.
You should also note that the entrances are on opposite ends.
For some travelers, staying within the Disney properties is far better. This allows you to have free and unlimited access to tram transportation.
When booking in Disney hotels, Miracosta in Disneysea is a perfect choice. Booking here comes along with rail passes for those checking in.
The tram, as earlier discussed, connects the two theme parks.
Another option is to buy a two-day pass. This may be another expensive option. But if you have the luxury of time, you can visit both theme parks and spend a day in each.
Is English spoken in Tokyo Disneyland?
Cast members and Disney staff working at booths speak fluent English. The same is true for those working at Disney hotels. A few rides and some (not all) shows are also in English. Despite the rides and shows in the local language, they're still fun.
One of the most common questions travelers usually ask is how English-friendly Tokyo Disneyland is.
Travelers worry about language barriers. And this is normal.
Because how would you ever enjoy the theme park if everything is in a language you don't understand?
Luckily, most Disney theme parks have staff and workers that speak a certain level of English.
The shows may not be much.
But when you want to ask for directions, most of those booths speak English. This is also true when it comes to those that work in Disney hotels.
Even most of the cast that works in Tokyo Disneyland speak English.
And if they have difficulties in communicating with you, they will surely find a way. Most workers that cannot speak English would certainly look for another colleague who can best explain.
Just make sure that you communicate patiently. Never raise your voice, especially if the cast cannot understand what you mean.
At the very least, show some respect. I'm pretty sure they will be able to handle your concern well.
How do you get to Disney Tokyo?
The Disney Resort in Tokyo is about 5 minutes walk away from the Maihama Station. This is part of the JR Keiyo Line. From the Tokyo Station, ride the JR Keiyo/Musashino Lines. The 6th stop is the JR Maihama Station. This takes about 15 minutes.
The Tokyo Disney Resort includes both Tokyo Disneyland and the Tokyo Disneysea.
From Tokyo to the Tokyo Disney Resorts, traveling by train is easy. All you need is your JR Pass and a good amount of attention, especially in counting the number of stops.
Here, I talk more about how you can travel to the Tokyo Disney Resorts.
Let's begin with an option if you are from the airport.
Tokyo Narita Airport to Tokyo Disney Resorts
I would understand that you would be super excited.
As soon as you land at the airport, you may decide to visit the Disney Resorts right away.
How do you do that?
One option is to take the Tokyo Disney Resort Bus. The bus goes directly from the airport to the Disney Resorts. The bus stays at the Narita Airport terminal 1.
You must take note, however, of the schedules.
The last bus leaves Narita Airport at 6:10 PM. And when in Japan, you must remember that buses and everything else travels on time. A bus or a train running late is rare to none.
Now, the travel time from Narita Airport terminal 1 to the Disney resorts takes about 75 minutes by bus.
For adults, it costs around US$16. For kids, a bus ride costs around US$8.
There is also a bus ticket counter at the airport. Buying a ticket should be the least of your worries.
You can also go directly from the airport to Disney if you have a JR Pass.
All you need is to ride the Narita Express. This travels from the Narita Airport until the Tokyo Station.
The trip takes about 60 minutes.
From the Tokyo Station, take the JR Keiyo Line.
You will arrive at the Tokyo Disney Resorts in about 15 minutes. In total, this should take you about 75 minutes.
Both the rides in Narita Express and the one you will take in the Keiyo Line are already covered by the JR Pass that you have.
Anywhere from Tokyo to the Disney Resorts
As you already know by now, the important thing to remember is to head to the Tokyo Station.
Anywhere you may be in Tokyo, the Tokyo Station connects you to the Disney Resorts.
From there, you only must take the JR Keiyo Line and count six stops. The 6th stop is where you alight. You can then walk to the Disney Resort.
Entrance Fees
As of this time, you can purchase tickets to the Disney Resorts up to two months in advance.
You can buy a ticket with a fixed date. There are also passes that have open dates. This means that you have flexibility when it comes to the dates of your visit.
Tickets with open dates are good for one year from the date of your purchase.
If you are buying the 1-day pass, prepare about US$67 for the entrance fee. This rate is for adults. Kids from 12 to 17 years old have tickets that cost around US$58. For children 11 years old and below, it should be around US$43.
The pass is valid for either Disneysea or Disneyland.
Two-day passes cost about US$120 for adults. It should be around US$105 for junior visitors (12 to 17 years old). For 11 kids 11 years old and below, it costs around US$78. You can only use the ticket in one park.
Three-day passes cost around US$160 for adults. It costs US$140 for teens and US$104 for kids aged 11 and below. There is also a four-day pass that costs US$198 for adults, US$175 for teens, and US$130 for kids aged 11 and below.
If you don't plan to spend the whole day at the theme park, you can buy the "After 6 Pass".
The After six pass gives you access to the theme park after 6 PM. This costs US$38 for visitors of all ages.
There is also what they call the Starlight Pass.
With the Starlight Pass, you get access to the theme park after 3 PM. This is only applicable on weekends or holidays.
Depending on the day, tickets cost anywhere from US$31 to US$48.
Now, there would be days of high attendance. This is where the fixed date tickets come to the rescue.
On dates when the theme park is seeing high attendance, only those with these types of tickets can enter. Open dated tickets would have to go back the next day.
Operating Hours
The Tokyo Disney Resorts are open year-round.
But the opening hours would vary. This depends on the season.
Most of the time, the opening hours encompass the usual 8 AM to 10 PM schedules.
You can enter the resort anytime from the moment it opens until one hour before it closes. This means that if the closing time is at 10 PM, you can enter up until 9 PM.
The Themed Areas
There are also themed areas in Tokyo Disneyland. As of this time, there are seven of them.
These are:
– The World Bazaar for shopping and dining.
– Tomorrowland is a futuristic district.
– Toontown is the district where you will find famous characters like Mickey Mouse and Donald Duck.
– Fantasyland is where you will find the classic Disney stars. This is also where you will see Cinderella's castle.
– Critter Country is the home of characters like Bre'r Rabbit and all his friends.
– Westernland is walking into the American West.
– Adventureland houses the Swiss Family Treehouse. This is also the home of the Pirates of the Caribbean.