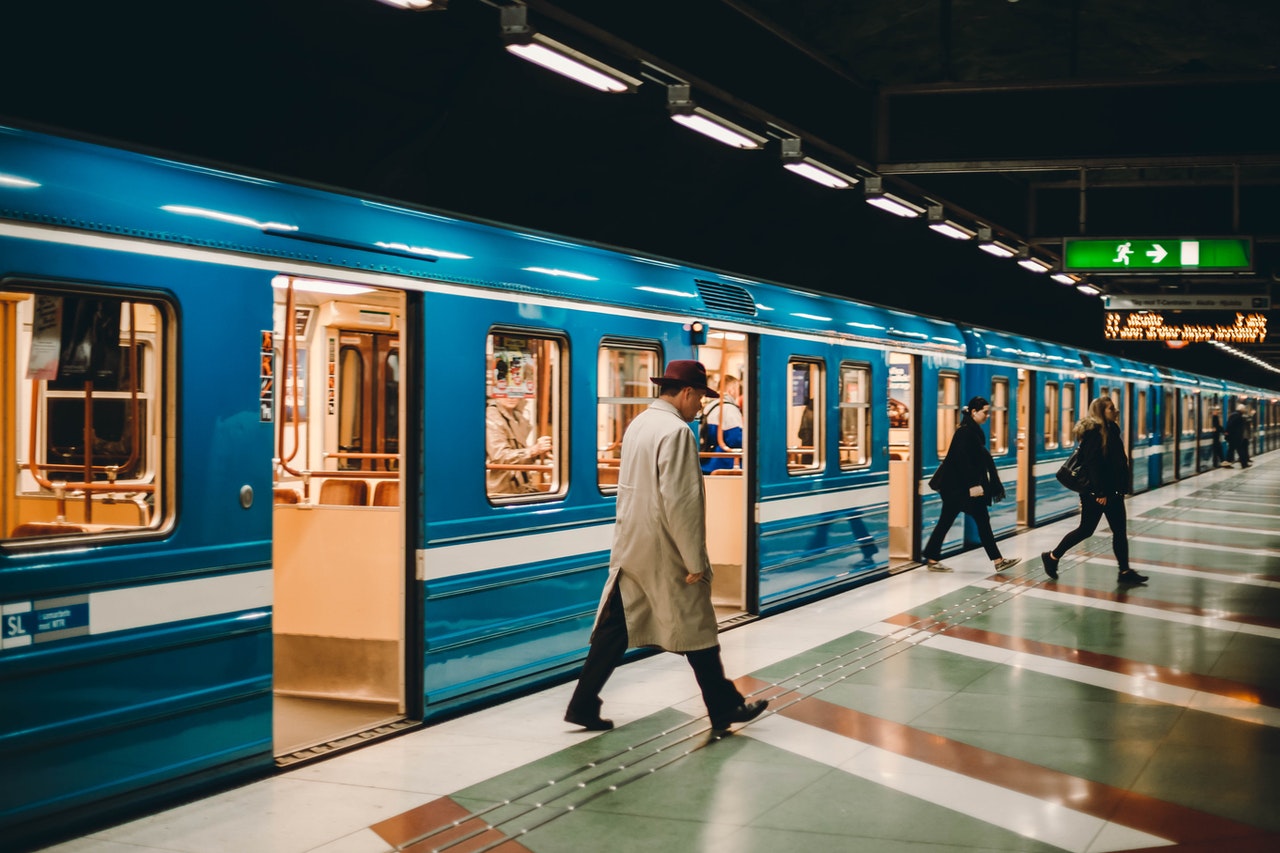 Getting a rail pass in Spain is worth it, especially if you take long and multiple rides. This should give you more convenience aside from letting you save on costs. A rail pass also provides you with more flexibility in your travels. That's why it's worth getting one!
It's an advantage if you get a rail pass when in Spain.
This is especially if your rides are long and many.
Note, however, that not all of Spain is really covered by their train system. A little bit of research is something that you should do before getting that much-coveted rail pass.
Meanwhile, let's talk more about why you should get a rail pass when you can.
Here are a few good things that go along with getting that pass.
Costs

Getting rail passes can give you the advantage of saving up.

First of all, rail passes bring with them a horde of different discounts. Whether it's a discount for your child or your seniors, you can have it. And don't forget about the youth passes discount as well.

Also, they give out discounts to those traveling in groups.

Flexibility

When you get rail passes, it is always valid for a specific number of days.

When the pass is valid, you have all the flexibility with when and where to board the train. That's unlimited!

There are no regulations when it comes to seats, schedules, and everything else. This provides you with enough flexibility in your travels.

Convenience

Another advantage of a rail pass is the convenience.

You get your rail pass using the currency of your country. You arrive in Spain and have the ticket validated.

From here on out, you say goodbye to long lines.

There's no need to line up to a ticket counter!

The Freebies

Who doesn't like freebies?

Rail passes come with a wide array of benefits for their holders. But that depends on whatever is on offer.

Once in a while, you get free or discounted museum admissions. There are also discounts on tourist attractions, hotel bookings, ferry trips, and a lot more.

A rail pass also comes with a travel guide. The guide contains information on how you use your rail pass, where to go, and what to do.

It's all the information you need right in your hands!
How does the Renfe Spain Pass work?
The Renfe Spain Pass is a travel document (e-pass) available for non-residents. The document allows you to travel through Spain by train for a certain number of days. You can do this either as a Tourist or in Business Class.
The Renfe Spain pass, in short, lets you travel Spain through the national rail network.
This pass is always a great way to save on your travel costs, especially if your itinerary requires that you traverse from one city to another.
How it Works
As mentioned earlier, this is valid for non-residents of Spain.
You should also note that this is non-transferrable.
And because the pass is available for non-residents, make sure to have your passports all the time.
This pass gives you the chance to travel by train for 4, 6, 8, 10, or 12 journeys. Through this pass, you can use the AVE, Long Distance, and Medium Distance trains.
From the date of your purchase, the pass is valid for six months.
But once you use it, this will be valid for only a month from the date of first use.
When using the Renfe Pass, always carry a printed copy of your reservation as well as your pass. There will be monetary fines if you don't have the complete documents.
And yes, you need to book a seat. But it's for free. So, no worries.
If you want to, you can cancel the pass within 24 hours after your purchase. There are no additional charges. You can also process for a refund.
If more than 24 hours passed and you have to cancel, there is a 15% cancellation charge.
Canceling a pass that you already used is non-refundable.
Now, there are times when a business class passenger books a tourist seat by mistake. Unfortunately, there will be no compensation for the mistake. You take the tourist seat that you booked.
So, be careful.
What is the difference between the Renfe Spain Pass and the Eurail Spain pass?
There are a few differences between the Renfe and Eurail Spain passes. The Eurail pass has overnight trains. You get your Renfe Passes via email while you get your Eurail by mail. Finally, there are differences in how much you can travel.
Both passes cover the same trains, except for the overnight ones. The Renfe Spain pass doesn't have that feature. Only Eurail allows you to take the overnight trains.
Also, these days, you could expect to get your tickets electronically. But not with Eurail. With this kind of pass, you get a physical copy that they ship to you.
The Renfe Spain pass gets sent to you via email. The advantage? Well, you may decide to purchase while already in Spain. With Eurail, you need to get it before your travels.
Finally, one distinguishing difference is by how much you can travel.
You can travel by segment using the Renfe Spain Pass. When you say "segment," you are talking about an individual train that you are taking.
When purchasing the Renfe Spain Pass, you decide on how many segments you want. You can choose between 2, 4, 6, until 12 segments.
The Eurail pass, on the other hand, allows you to decide on travel days. With Eurail, you can ride as many trains as you want as long as the ride is within the number of days you purchased.
Does Spain have a good train system?
The train system in Spain is efficient and fast. It is also comprehensive. It can bring you to major cities in a matter of hours. Some trains can get you anywhere in Spain. Some can bring you to nearby countries.
Spain is a place that is ideal for train rides.
It is large, diverse, and gives you all the scenic views you could ever ask for.
Each region has its unique characteristics. Some bask in their culinary powers, while others are winners when it comes to their tourist destinations.
Spain is not just Madrid or Barcelona. With the luxury of time, you can take on a rail journey and explore Spain outside these two famous cities.
And to help you with your visit, here are the types of trains you can familiarize yourself with.
Regional
For regional trains like FEVE, you can travel between the Basque cities.
These trains are in the northern part of Spain.
Media Distancia sufficiently covers the other regional trains.
Both of these trains have great connections with the country's high-speed network.
The High-Speed Trains
These are the trains that are efficient and fast. AVE trains will bring you from one city to another at a speed of about 180 miles per hour.
If you want to traverse between Madrid and Barcelona, or even to France, you can take the Renfe trains.
International trains go to Portugal.
The border crossing will also be efficient.
Other high-speed domestic trains are Altaria, Alvia, and Avant. AVE and Euromed are also other high-speed trains that can take you from one Spanish city to another.
Night Trains
Night trains have their advantages. This can save you on hotel costs.
Also, this is a great way to travel long distances.
Some night trains can get you as far as Paris, Luxembourg, or even Geneva in Switzerland.
Examples of these trains are InterCites de Nuit and Trenhotel.
Additional Tips When Traveling by Train in Spain
– The train stations in Spain usually have everything that you need. There are lockers and cafes. There are also information offices as well as businesses where you can exchange currencies.
– The timetables and signage are usually in Spanish. But they're always easy to understand.
What is the best way to travel around Spain?
High-speed trains like AVE (Alta Velocidad) are the best way to travel around Spain. AVE can cover 500km in less than 3 hours. It travels to major cities. It is fast and convenient, too.
From one end to the other, there certainly is a lot to see in Spain.
Over the decades, public transportation has greatly improved. There are now high-speed trains and comfortable buses that traverse Spanish cities.
I know I told you trains are the best way to travel around Spain.
But what other options do you have?
Here are the other choices that you can take when traveling in and around Spain.
Plane
The country has more than 40 airports.
Most of these airports have regular flights in and around Spain. The largest of these airports are in major cities like Madrid and Barcelona. Airports in these cities have regular international flights.
There are low-cost airlines that fly from one city to another. These low-cost airlines can take you as far as the Canary Islands.
Iberia is the airline to watch out for.
By Bus
This could perhaps be the cheapest way to travel around Spain.
It may be the cheapest option, but you need to have the luxury of time when traveling by bus. Also, this may not be the most comfortable option.
The advantage, however, of taking the bus is that it can take you to places not covered by trains or planes. Buses are going to the most rural areas.
And so, if you saw something interesting in a mountainous little town in Spain, chances are there is a bus that goes there.
There are bus lines that travel from major cities to smaller towns.
The buses take these routes in favor of the workers. As such, there would always be more trips during the weekdays compared to the weekends.
Major cities and large towns usually have bus stations. You can buy your bus tickets from here. You can also purchase tickets from the bus driver as soon as you get on the bus.
In Spain, there is a horde of bus companies that service the whole country. Some areas have two or more operators that service the same routes.
Some websites can help you get your way around which bus to take. You can visit movelia.es to find the perfect provider.
By Car
The last option is traveling by car.
Renting a car in Spain is another way to get around the country. This is great, especially if you have enough time on your hands.
Traveling by car allows you to think of and plan for your route. You can also follow your own pace and not rush when you don't have to.
When driving in Spain, you should note that there are a lot of motorways to take. One is what they call "autovias." You would easily identify this because of the letter A that comes before the road number.
Now, take note that some roads are what they call "autopistas." These are toll roads.
For you to know whether these are toll roads or not, check the road numbers. A toll road usually starts with AP.
When taking the toll roads, prepare a card or cash.
There is a cheaper option when traveling by car. However, this option can be slow as well.
Stick to the usual roads. These roads are those that run parallel to the motorways. Traversing these roads, however, can also be slow.
The A and AP roads allow driving of up to 120 kilometers per hour. That could equate to a speed of about 75 miles per hour.
When using the normal roads, you can only drive up to 90 kilometers per hour or 56 miles per hour.
Also, note that along the road, there are hotels where you can spend the night. Parking in these hotels can cost you around US$29 for the night.
You can also park in public parking spaces. They're cheaper, too.
When parking in public places, expect to pay US$17 for the night.
No matter where you sleep, no matter where you park, traveling in Spain is always worth it.
You may travel by plane, bus, or car. You can also travel by taking the train.
It doesn't matter. Spain will always be a delight.