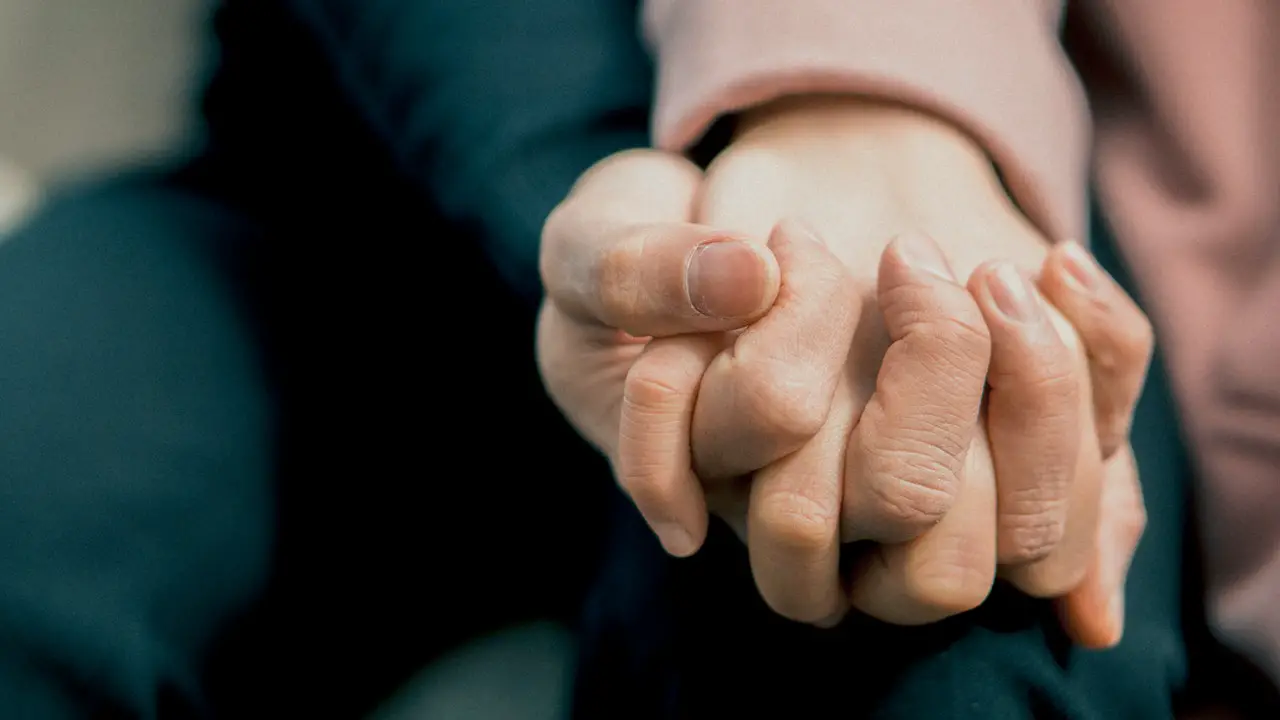 Public affection is something normal in most Western nations. But public affection in excess is something you cannot do in Malaysia. So you would see signs in places that say kissing passionately in public is a big NO.
Especially in Western countries, holding hands is just fine. Kissing passionately in public is allowed.
And this is normal in Western societies.
But under Section 268 of the Penal Code of Malaysia, this is an offense. This should hold true if kissing passionately in public causes discomfort around you.
Such stipulations in the Penal Code as well do not say if foreigners are actually exempted or not.
So, is it kissing as a whole?
A kiss on the cheek may be acceptable. A smack on the lips may be fine. But would anyone risk it?
The Code says that if it makes those around you uncomfortable, this may be grounds for the offense.
This came about after a couple was brought to court for kissing passionately in public.
In Malaysia, kissing in public may qualify as something obscene.
The local culture may have brought this about. However, as in many parts of Asia, Malaysia is still on the conservative side and may raise eyebrows on such acts.
Other countries may be accepting. But Malaysia and a few others are not as open.
Such acts between couples should only be in private and intimate moments.
But can you hold hands in Malaysia?
Well, yes, you can. But this should not be to the extent that you would annoy the people around you.
In general, you only need to observe if such affection would disturb those around you. If you think it would, don't do it.
Holding hands may be an innocent act.
But in Malaysia, be wary. Even in greeting another person, be careful.
Males should not shake hands with females. There is, of course, an exception.
If the female offers her hand first, you can shake hands.
How far can you go when showing public affection in Malaysia?
Malaysia is a conservative nation. And it only shows in the many laws and regulations they implement. So when showing affection in public, make sure not to annoy the people around you. If it starts to make everyone uncomfortable, stop it. This is where you draw the line.
Malaysians and a few more other Asian nations are conservative.
When it comes to showing public affection, you would see signs that warn people against it.
You can find it in taxis, shopping malls, as well as in public parks.
And once in a while, you would hear some couple fined for hugging or kissing in public in the news.
But the Code itself may not be too clear.
Where then do you draw the line?
Public display of affection (PDA) may always be consensual to both parties. But it can cause discomfort and irritation to people around you.
At times, it can even result in anger of those around.
And this is not just with the older generations. Even younger people in the country get offended seeing passionate kissing in public.
There are decent expressions of love. This can include holding hands. This can also include an occasional kiss on the cheek. And this should not be a problem most of the time.
In fact, in some instances, kissing can be fine. But there should be a limit.
Some would say that a distasteful show of affection in public is a big NO.
But how do you define distasteful? How do you measure indecency? Where do you draw that line?
Most would agree that when it becomes excessive, reserve it for private moments. Some Malaysians think that PDA is unnecessary.
And most Malaysians suggest that there are many other ways to show your affection in public. For example, it can be giving compliments. Or it can be helping out the partner in lifting something heavy.
There is also another reason why this disturbs people. This is because it appears that PDA intrudes on their personal space.
Most would feel annoyed at such an act. This is because it feels like they are actually forced to witness such behavior when done in public.
At the end of the day, Malaysia and other Asians have this type of culture. Asians are actually brought up with a sense of inclusion. Asian cultures always teach to give respect to the feelings of the people around.
When in Malaysia, PDA may be frowned upon.
But if there is something you should remember, it is that you should always be observant.
Because if there is discomfort, that is where you draw the line.
Of course, the context and location play a part. How much are those around you willing to witness? How much are they willing to tolerate?
Parks and malls are public places. And in these places, you would frequently find families hanging around.
You would agree that these people would be uncomfortable seeing a lot of kissing around.
But consider other places. Are you in clubs? Are you in bars?
Passionate kissing may be more acceptable in these places.
But would you risk it?
We leave it up to you.
What are the other etiquettes when visiting Malaysia?
There are a few more etiquettes to remember when visiting the country. Some are as common as dressing appropriately or taking off shoes inside homes. There are others like not drinking outside clubs. Or there are even those that say you should not avoid street food!
Malaysia is a popular hub for tourists.
It is multicultural. And you could easily see tourists flocking the country from around the world.
Most of its cities are now accepting when it comes to the behaviors of tourists from other countries. But there are other places where you should follow the cultural restrictions.
When you know these etiquettes, you would never find yourself in awkward situations.
Here are a few things to remember.
Dressing Up
Remember that dressing inappropriately is something you can do in Malaysia. But remember the word respect.
It should be respectful to the local culture if you are actually covered up.
Malaysia is multicultural. But remember that most of its locals are Muslims.
Cover your shoulders. Pants and skirts should always cover below the knee. This means that your attire should not include short skirts and singlets. In fact, if you have long-sleeved clothes, you should wear them.
When in the country, you can go around without wearing a headscarf. However, this is not a requirement, especially for non-Muslim individuals.
But when visiting places of worship, you may have to use them.
As for the men, shirts with sleeves should be your best friend. Your pants should also go down below the knee. If you have long pants, wear them.
When you are shaking to hit one of their clubs to party, you can relax in your clothing choices. But provocative clothing should never be an option.
Again, if you want to wear shorts in Malaysia, it is fine.
But to go about the country without raising eyebrows, dress appropriately.
Shoes Out
Sometimes, we also get invites into other people's homes in Malaysia.
This should also be the same in places of worship.
Wearing shoes inside indicates disrespect and would offend people. Most times, you would be asked by the people to leave.
So, if you are planning to visit mosques and temples, take off your shoes before entering.
As for your clothes, they will provide you with full robes. Wear these all the time while you are inside the area.
You can actually visit mosques even if you are a non-Muslim. But this is something you can do as long as it is not their time for prayer.
Always check this out before entering the mosque.
Metered Taxi
When taking public transportation in Malaysia, always go for metered taxis.
The country has a great metered taxi service. And when in Malaysia, you will never have a hard time finding one.
But remember that taxi touts are all over the place. They are common and will always ask for fixed rates, which should not be the case.
If you take these cabs, you will end up paying more than if you take a metered taxi. Plus, there is a high chance that this is not an official taxi. So again, you have to think of your safety.
Anyway, as soon as you enter the taxi, ask to have the meter on. If the driver refuses or provides you with a fixed rate, you can always decline. Then, get out of the taxi and look for another one.
Aside from taxis, Kuala Lumpur, the capital, has an amazing public transport system.
You can choose this option to get around.
Street Food
The country is multicultural. Malaysia is actually blessed with the most delicious food. And this includes street food.
The capital city of KL is one of the best food cities in the region. And this should play an important role in your vacation in Malaysia.
One of the things to remember is NOT to avoid the local street food vendors.
You will always find these vendors all over the city. You may take one look at them and worry about hygiene. But there is nothing to worry about.
These places are clean. The food is always fresh. And they are just some of the most delicious dishes in the region.
Aside from that, these dishes would also be cheap.
Don't avoid the locals. Instead, grab a chair and try their street food.
You won't regret it.
Alcohol Outside Bars
Malaysia has a wide array of mixed cultures.
Because of this, alcohol is still legal in this part of the world. And people are accepting the concept of selling alcoholic drinks. This is especially true for foreigners.
But remember that alcoholic drinks are only in bars. These should only be in places like bars and restaurants that sell them.
People frown upon drinking in public places. Avoid this as much as you can.
Also, speaking of alcoholic drinks, avoid drunken behavior. You should never be loud, rude, and offensive, especially after drinking too much.
This means to say, if you know your limits, abide by that.
Drink moderately.
Body Language
There are different interpretations when it comes to body language. But there are customs that you should be familiar with before visiting Malaysia.
First off, never touch the top of the head of anyone in Malaysia. Most Asian nations consider the top of the head sacred. Don't touch that.
Handshakes between men are okay.
A nod is fair enough. But when a male shakes hands with females, people raise their eyebrows. Eye contact is just as good.
But if the female offers her hand first, it is fine for the male to shake hands.
When pointing at something, do not use your index finger. You should also never use your feet to do this.
The most acceptable way would be to use your thumb from a closed fist.
And finally, never give gifts using your left hand. You should also never eat with that hand. This is especially essential with the Muslims and Indians in Malaysia.
Bargains
We love haggling when buying.
But when in Malaysia, remember to haggle at the right place.
Malls and hawkers have fixed prices. This is becoming more common all over the country.
As such, bargaining is something, you should not do.
When you are in marketplaces like Petaling Street, you can, of course, haggle. But never pay for the first price that the vendor offers.
The initial price is always higher. Have fun haggling after!
At the end of the day, Malaysia is a fun place.
There are things to know before going.
These may be totally different from our practices back home. But just always put in mind that you should respect these norms.
Keep an open mind.
Understand their norms.
Only then will you be able to immerse yourself into their rich culture and enjoy Malaysia.