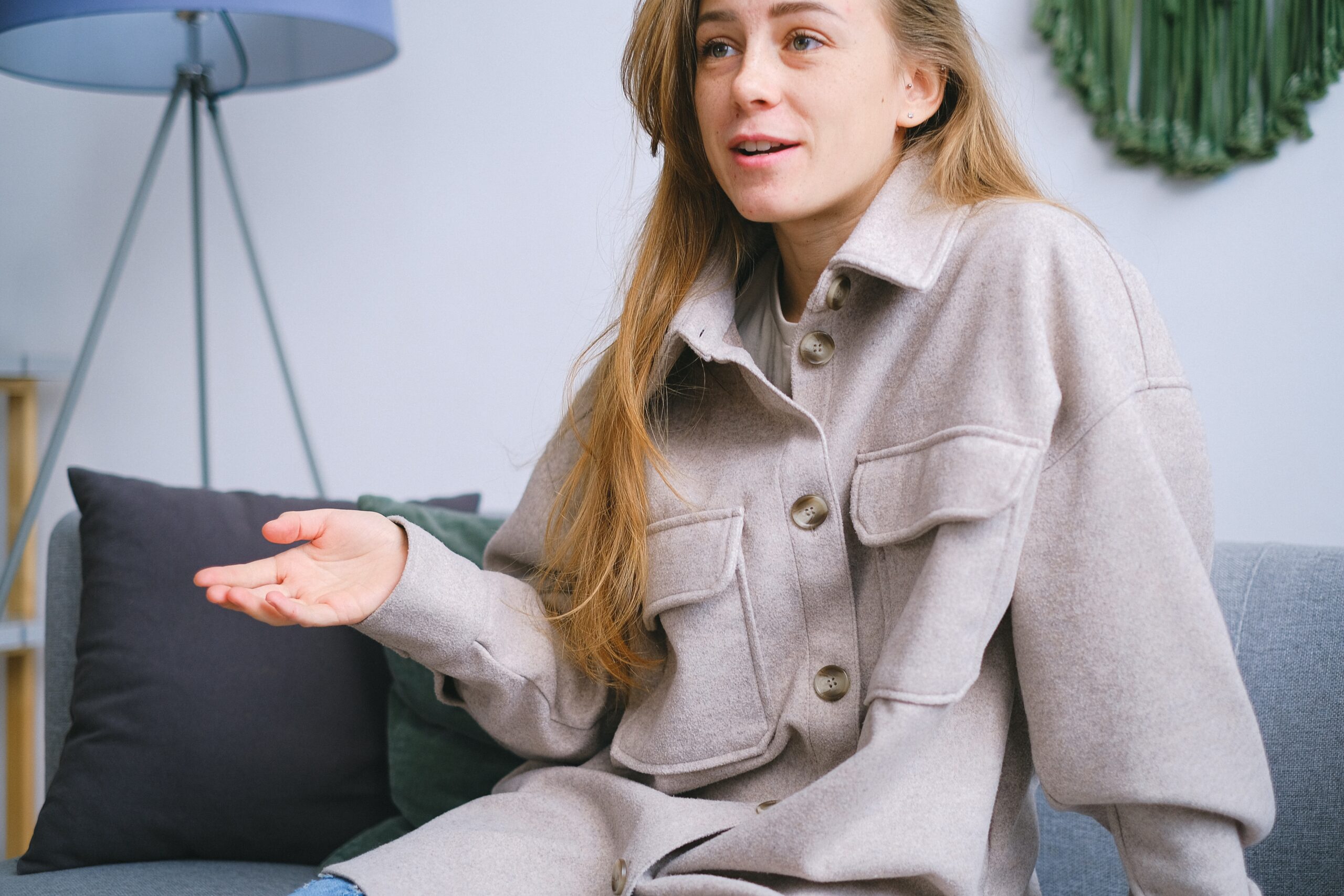 Travelers to Catalonia would hear that speaking Spanish is not permitted in the area. This perception is not at all accurate. It is OK to speak Spanish in Catalonia. Even if Catalonia is one of the few regions in Spain with its language, Spanish is still widely spoken.
Since Catalonia is an autonomous region, some movements restrict the use of Spanish. Speaking Spanish in part turns political where nationalists refuse to use it. For them, not speaking Spanish in the area is a great way to push for the region's complete independence. It is also a response to the suppression of Catalan during the dictatorship of Franco 42 years ago.
Catalan had become controversial when the dictator banned the language during his time. People at that time were being punished when they heard speaking the language. Catalans who lived during those dark times felt a need to protect their language.
Until now, using Spanish in Catalonia is still debatable. However, no existing law is banning the use of Spanish in the region. You will not be punished when you speak Spanish in Catalonia. Spanish is the region's first native language.
How many people in Catalonia speak Spanish?
Catalonia is a multilingual region of Spain. People in the area are speaking four different languages. Some talk to Catalan, Spanish, Aranese, and Occitan. Yet, almost half of the population, with an estimated 46%, prefer to speak the Spanish language.
Here are the percentages of people using the different languages in Catalan:
Spanish

Data showed that Spanish is the most spoken language in Catalonia. 46% of its population knows and speaks the language. It is widely spoken in the city of Barcelona. It is the language in the press, cinema, and even in every Catalonians' daily life. Most Catalans can speak and write using the language. It is the official language of the region use in schools and government.

Catalan

Even though Catalan is the region's local language, it is only the second most spoken in the area. There is an estimated of 35% Catalans using their first language. Some municipalities in the region are using Catalan in their everyday life. Schools teach Catalan, as well. As the second widely used language, almost 6 million people have an understanding of it. Practically 98% in the northwest of Catalonia knows Catalan and followed by the south and western area. Barcelona has the lowest percentage of people using the Catalan language.

Aranese

The Aranese language is the most minor spoken language in the region of Catalonia. Only 88% understand the language, while 27% can write using it. There are young Catalans who know Aranese, and there are some older ones who speak the language. Even in its origin, the Aran Valley, only 24% can talk about the language.

Catalan sign language

The region has its sign language too. According to the data released by Ethnologue, around 18,000 of the deaf community use it. The Catalan sign language is very much well-received by the deaf community.

Other languages

The region is open for migrants. As a result, there is a significant percentage of foreign language use in Catalonia. Some communities speak Urdu and Arabic. The Giron community has the most significant number of people using foreign languages.
Is Catalan easy if you speak Spanish?
Yes, Catalan would be easy if you know how to speak Spanish or French. It is not hard to learn if you already know some Romance languages. Catalan has similarities with French when it comes to vocabulary and pronunciation.
Like Spanish, Catalan is a Romance language. But it is not under the umbrella of Spanish. It is a language much closer to French and Italian. It is being used in some European territories like Spain, France, Andorra, and Italy. Over 14 million people know how to speak the Catalan language.
When you go to Catalonia and La Franja de Ponent, you will observe that most people can speak Catalan. In figures, 11 million can understand Catalan while 9 million have the skill to communicate it.
If you want to know how widely used Catalan is, you can also read the following:
Catalan in education

Catalan is the first language in the region of Catalonia. It is being taught in school, and plenty of children are learning the use of the language. Catalan is also being used in universities. Some university entrance exams use Catalan as the medium of examination. Meaning the language is very much recognized in more significant areas of Catalan life.

Catalan in culture

Catalan is also experienced on a day-to-day basis. Even though it is not the number one spoken language, books and print still use Catalan. Almost 6,000 books published in Spain are in the Catalan language. There are some local newspapers selling print in Catalan, too. Even the media and television industry have programs targeting Catalan-speaking audiences. Barcelona, with the least number of people speaking Catalan, performs plays in Catalan.

Catalan in business

Catalan is widely used in business, as well. When you go to a bank, you will transact using Catalan. Checkbooks are also available in the Catalan language. Moreover, most legal documents have corresponding Catalan translations. Household bills like electricity, water, and other utilities are also in Catalan.

The use of the Catalan language in Catalonia is being practiced massively. As the region's first language, Catalan is encouraged to be used in day-to-day lives. It would be a matter of time where Catalan will be used massively like the Spanish language. It would need cooperation between the government, people, and the business sector.
How different is Spanish and Catalan?
Spanish and Catalan languages are both Romance languages. They share similarities, but their differences are distinct, as well. Spanish is from the Iberian-Romance, while Catalan is from Gallo-Romance.
Moreover, Catalan is recognized as a language separate from Spanish. Even though they are both western romance languages, Spanish has similarities with Portuguese. Catalan, on the other side, is identical to French. When you start reading Catalan and Spanish, you will be able to distinguish more gaps.
Here is the difference between the languages:
Vocabulary

In terms of vocabulary, Catalan and Spanish have some familiarity. Both languages are derived from Latin. The spelling may not be very identical, so you need to learn each separately from scratch. There are words in Catalan which you would not recognize in Spanish vocabulary.

Pronunciation

When it comes to pronunciation, Spanish and Catalan are not alike. Spanish is phonetic, while Catalan is not. For example, Catalan use more vowels and have more consonants. Some short vowels in Catalan are unstressed. In Spanish, even the short vowels are consistently stressed. Liaison is also being practiced in the Catalan language. You will hear the use of liaison when there is a vowel at the end of a word and another vowel follows it.
Due to this, Catalonians developed their accent quite differently from Spanish.

Grammar

Grammar in both Spanish and Catalan are almost the same. However, there are some unique differences. They both have grammatical gender, conjugated verbs, and use sentence patterns. Spanish and Catalan are inflected. Meaning, the verb can change according to tense, person, number, and gender.

Affricates

Catalan use affricates when speaking. Affricates are sounds produced by two hard consonants to create explosive sounds. With affricates, you can quickly identify whether a person is speaking in Catalan.
Is Catalan worth learning?
Yes, Catalan is undoubtedly worth learning. If you will be staying in Catalonia for long, learning Catalan is useful. You can converse well with the locals, get a job, experience the culture better, and more.
Here are the top reasons why learning Catalan is an excellent experience:
Communicating with the locals

Catalan is the second most widely spoken language in Catalonia. When you visit this part of Spain, you will often encounter locals using the language. With some knowledge about Catalan, you will be able to converse with them effectively. Locals would appreciate that you are learning their local language. It is a perfect way to bond and make some friends with the locals. You can easily be comfortable in public spaces. When you are familiar with the language you hear around you, you will feel safe and at ease.

Studying at the university

When you stay or choose to settle in Catalonia, you might have some plans of going to a university. It is an edge, and you can acclimatize more to your new environment. Catalan is one of the mediums of teaching in Catalonian schools. By learning the language, it would be easier for you to adjust and improve your learning pace.

Employment

If you are looking for a job in Catalonia, it is an advantage that you can speak and understand Catalan. You can adjust well to your new work environment and have a higher chance of getting hired. You can work in a bank and other business sectors that use Catalan in business operations. There is also a possibility that you will be employed in a government agency in the region.

Appreciating the Catalan culture

Language and culture are very close to each other. Meaning, you will have a better grasp of the Catalan culture when you can speak the language. You will appreciate the culture more when you know its nuances, uniqueness, and beauty. It is also an excellent way to express your respect for the Catalan culture.

Enhance your travel experience

Catalan is not only used in Catalonia. There are some parts of Spain using the language. You would be surprised that other regions speak the language, as well. You can use it in Valencia and even the Balearic Islands. Moreover, other areas in Europe like France and Italy say Catalonia, too.

It is a great way to excite yourself when traveling. You would not know that on your next visit, you can showcase your multilingual skills. It will surely give you the ultimate travel experience.

It is crucial to recognize the language sensitivity of the area you are traveling. Spanish may be the default language in most regions of Spain, but some places use it otherwise. In the part of Catalonia, the use of its first language was suppressed in the past. You would understand that some locals would prefer Catalan over Spanish.

Using Catalan in this part of Spain is well-received and encouraged. It means that you are respecting the region's enduring past of language suppression. Spanish may not be banned in Catalonia, and you can still use the language. But speaking in Catalan will give you more edge in traveling. Also, some provinces of Catalonia use Catalan as its dominant language. You will be able to travel more and appreciate the region once you understand the language.