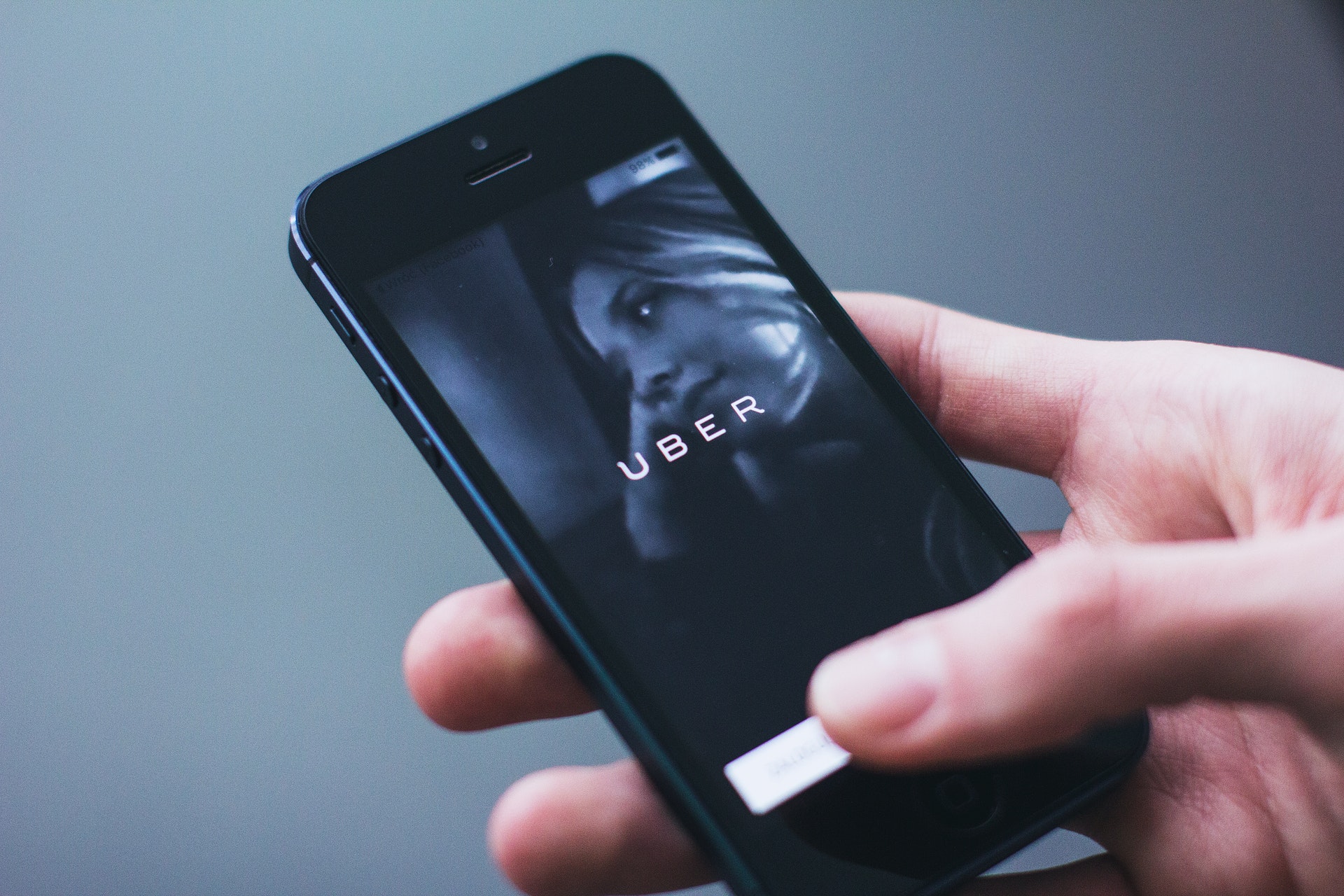 Uber in the Polish city of Warsaw is often fast. But it is not dangerously fast. You get to where you want to go quicker. But if you want the driver to slow down, you can, of course, tell them. And the driver will always comply. But in general, Uber is safe in Warsaw.
Beginning in 2019, Uber is getting popular in most of Poland's cities.
Metros like Warsaw, Cracow, and many more now see Uber as another safe option in getting around the city.
When you are in any of these cities, Uber becomes available for everyone. And it is gaining traction when it comes to its popularity with the locals and tourists alike.
Uber in Warsaw works like how it does in other major cities of the world.
When you want to use an Uber, all you have to do is to download its application.
Once you have it on your phone, you need to create an account. And when you already have an account, all you have to do to use it is to choose a pick-up and drop-off point.
And you pay through card or cash. But we'll discuss these later.
Also, Uber is fine. Because if you want to, you can also choose the car brand and model. This should be an advantage. This is because you can choose different cars for different occasions.
The Prices
When using Uber in Poland, one can easily say that it is cheap.
Before anything else, you should know that there are two types of Uber in the country. The first type is UberX. The other is Uber Select.
Uber Select is the more expensive option of the two.
This should be your choice of transport if you want to ensure you have enough space. This also means you have a more luxurious car than those you get from UberX.
But at times, paying extra would be worth it.
The base fare for UberX is around 4 zł. This should equate to about 0.9 Euros.
When you want Uber Select, expect the base fare to be at around 7 zł. This should be equivalent to about 1.6 Euros.
For every minute, expect to pay 0.25 zł or about 0.06 Euros when you choose UberX. For Uber Select, it should be about 1.3 zł per minute. This is equivalent to about 0.3 Euros.
You also pay extra for every kilometer. For Uber Select, it should be 1.7 zł or about 0.4 Euros per kilometer.
The cancellation also gets you to pay a fee.
When you want to cancel your Uber ride, this should cost you around 10 zł or 2.3 Euros.
Depending on the demand, prices can inflate.
Uber rides at night or on weekends cost more than rides during the day.
Also, know that Uber Vans are common in Warsaw. This can fit about seven of you. But because it is a bit bigger than the other Uber rides, this would cost more.
Uber Vans can cost you about twice more than a regular Uber ride.
We mentioned earlier about the Uber drivers in Warsaw being fast drivers.
But when it comes to safety, there is nothing to worry about.
You can always ask the driver to slow down. And we know that they will always comply.
When it comes to safety, there are no issues with Uber in Warsaw.
And the best thing about it is that when you go home drunk, they take care of you.
Uber drivers always make sure to wait for you to get inside your place. They don't just drop you off and drive away.
This is to make sure that you are home safe.
What are the modes of payment for Uber?
When paying, you have different options with Uber. You can pay in cash. You can also use your debit or credit cards to pay. PayPal is also another option. Just make sure that you save it on your settings, and you're all good to go.
People use Uber because it is one of the fastest and most reliable ways to get around. And this is not just in Western countries.
Even in Warsaw, locals and tourists alike now use Uber for transport.
Another advantage of Uber is its different modes of payment.
You can either pay in cash or by card. When using your card, you can use either your debit or credit cards.
Aside from these, online portals like PayPal are also great options when paying for your ride.
There are a few other debit cards, however, that you cannot use with Uber.
But rest assured, when your card is actually associated with banks, you can use them. This is especially true if your card bears a Visa or Mastercard logo.
The Steps
Save up the hassle of encoding your card every time.
If you are a frequent Uber user, you can easily add a card to your account.
First of all, tap on the Uber icon on your gadget. This should open the application.
Look into the upper left corner of your screen. You should be able to see three lines in this part. You will also find the three lines being horizontally stacked.
When you press this, this should open the menu of options.
Choose and tap the option for "Payment."
Once opened, you will see on your screen an option that says, "Add Payment Method." Tap this.
Choose the option for a credit card. If you have a debit card, choose that.
At this stage, you would need to encode your debit (or credit) card details. This should include the card number and its expiration date. You would also need to encode the CVV at the back of the card.
Aside from these details, you would also need to provide your country and your zip code.
Save the details on your phone.
Once this is finally saved, you can now use your debit (or credit) card when paying for your Uber rides.
Unless, of course, you pay cash.
Uber Cash
And speaking of Cash, Uber now has a different mode of payment they call Uber Cash.
Uber Cash is another mode of payment where you can top up your account. You can use it when paying for rides. You can also use this when ordering food from Uber Eats. This is even something you can use when riding JUMP bikes as well as scooters.
When adding funds to your Uber Cash account, you can use any mode of payment. You can top up your account using a debit or credit card. You can also use PayPal the order you to add funds.
Aside from that, Uber also implements a rewards program. Through this, you can earn Uber Cash that you can also use to pay for your rides.
To set up your Uber Cash, you only need to follow these few simple steps.
Open the Uber app. Go to the menu and look for the Payment options.
Once found, choose "Add Funds." You would be able to select the amount that you would like to add to your Uber Cash funds from there.
Select your payment method topping up your Uber Cash account. And finally, tap the "Purchase" option.
Once this is finally done, you will be able to use your Uber Cash to pay for your rides.
Here are also some important things you need to know about Uber Cash.
– You can turn this off. To do this, tap your payment method after you are able to select input your destination. This should ask you for the mode of payment that you would like for this specific ride.
– The Uber Cash you purchase in Poland is only for Poland. You cannot use it in any other country.
Aside from these methods, you can also pay in cash; remember the difference.
Uber Cash is when you put some money in your account that you can use when paying for your rides. When we mean you can pay for cash this time; it means you pay with the cash from your wallet. We hope we made that clear enough.
Anyway, you can also pay Uber with Cash.
To do this, you can go to the Payment section of your app. Select the option for cash.
Once you arrive at your destination, you give the cash to your driver.
How do you get around in Warsaw?
There is a lot of public transportation in Warsaw. Aside from Uber, you can take a cab. There are also trains, trams, and buses. Or you can choose to rent a bicycle. And if you feel like it, you can also take a walk.
Warsaw is more than just getting an Uber.
If for any reason, you don't want to take an Uber ride, there are also other options.
Here they are.
Car
This is one of the most flexible options around.
Because of course, you can go anywhere you want to go when you rent a car. There is no specific route to follow. There is no schedule to catch.
Note, however, that driving in Warsaw can sometimes be frustrating.
Roads are always narrow. Sometimes the traffic can also be bad.
Speed checks are also something you would expect anywhere in the country. Plus, there will be constant checks on how sober you are.
Buses
There are a lot of private and public bus companies in Warsaw. And yes, they go everywhere.
A bus can bring you anywhere in the city. Or if you feel like it, you can also take a bus from Warsaw to another city. In fact, there are even buses that go to small towns.
Buses are actually great options, especially when you don't feel like taking the train. And this is a useful option that you can take.
They are cheaper but not as quick in getting around.
But the thing about buses is that you can also enjoy the view while you go around.
There is a tourism office that would be able to help you on the routes. This should assist you in figuring out, especially if you want to know how to get to your destination.
The tourism office should also be able to provide you with sound advice on which option to take. Is it the rail or the bus?
They would surely be able to let you know.
Trams
Warsaw also has trams that can take you around the metro.
Different listings can provide you with all the details that you need.
When using trams, you can also buy one-way tickets. The price would depend on where you are actually headed.
This is similar as well to when you want to take the bus. The distance would be able to determine the price you have to pay.
While you take the tram, you will get yourself a ticket. Keep the ticket until you alight the tram.
This is a cheaper option.
Because once you are familiar with which mode to choose, this should be your only option.
There is no need to take a cab.
Walk
When in Warsaw, you would perhaps be doing a lot of walking.
You have to understand that when in Warsaw, there are a lot of parks and centers that bar cabs and cars.
This is where walking becomes more convenient.
When not allowed to enter, cars and cabs can only bring you to the place closest to your destination.
And so, you have to walk.
Remember to wear comfortable shoes.
You would need them a lot.
Bikes
If there is something you should know, it is that most of the country is flat.
This is the same with the city of Warsaw.
If you are up to it, you can actually cycle around the city.
There are a lot of bike trails all over the city.
But before renting a bike, make sure to check out the tips. There are different organizations like Bicycles for Poland. Organizations like this can provide you with useful tips.
The tips should cover routes as well as great ideas on how to stay safe.
Remember that you cannot bike everywhere in the city. And with this, you have to know your limits.
If the rules say you cannot bike in this part of the city, don't.
Follow the marked bike lanes.
Taxi
And finally, the most convenient option aside from Uber is taxis.
These cabs are always available everywhere in Warsaw. And they are also not that expensive.
In fact, they can only cost you about 8zł as a starting rate. It should be anywhere from 2 to 4 zł depending on whether it is the day or night for every kilometer.
Ten minutes of riding a cab should be anywhere around 20 zł.
As you can see, Warsaw is not all that bad.
You can take an Uber to go anywhere in the city. And yes, they are safe. But if you don't feel like Uber is your thing, there are many options in store for you.