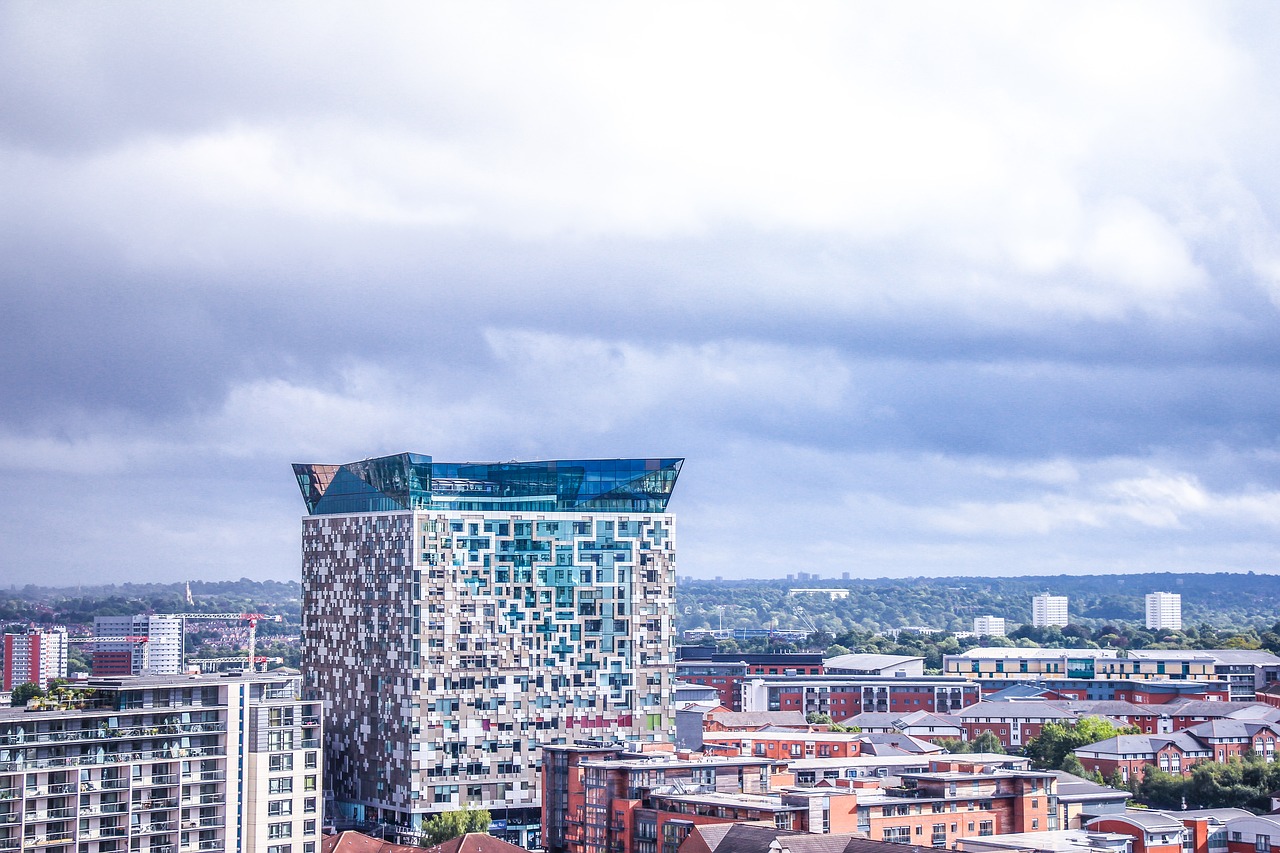 Over the years, we hear people, including the Londoners, disliking Birmingham. At some point in the past, these feelings may have started from something. It could be because Birmingham brings an image of a dystopian industrial wasteland. The accent is also something that people take notice of. Plus, it could be because of the area's poor sense of identity compared to other cities.
This may be true in the past. But in today's times, one can easily see Londoners visiting Birmingham and take a certain liking to the city.
And this is not a surprising fact.
The Accent
First of all, the accent is something misunderstood.
There are a lot of accents in the area. But people always take notice of the accent and mistake it as that of the Black Country.
To be honest, this is not the nicest accent around. But the accent is no different from that of Liverpool. In fact, you can easily understand people from Birmingham compared to others in the area.
Birmingham has always been the brunt when it comes to others humoring them.
Because in general, humor is something always associated with the way one looks or sounds. If another looks or sounds different, we squeeze in a bit of humor when targeting them.
Over the years, we have eliminated humoring people because of their looks. And so, we retained humoring people based on the way they sound.
This is why a lot continue to humor, or much more target, Birmingham.
Birmingham and Immigration
Over the years, the city saw quite a number of citizens from other countries calling the city their home.
The rising number of immigrants may not be the sole reason. But over the years, as the population grew, the buses became dirtier. They became more overcrowded. And some would not even know how to behave when inside them.
There is a lot of pushing in. There is a higher level of people being more aggressive with others, and some would block the exit. Others would get on the bus before anybody else has gotten off.
These things may be a bit petty. But these have contributed to the city falling into a lower level of likeability.
And this is not limited to the buses alone. Some forget or fail to fall in line.
When one would assess these reasons, one can easily say they are pretty petty. They can even be silly.
Besides, you cannot always blame the immigrants. For all we know, the immigrants may even be those who follow the rules. For all we know, it could be the locals who are not behaving as much.
Birmingham and Poverty
The city used to be the center of the industrial revolution. There were manufacturing agencies left and right.
And that's really a good thing.
But over the years, the city saw an increase in poverty percentages amongst its citizens. There are a lot of locals versus available jobs.
We see people sleeping in the streets. In Birmingham, we find people wanting to work but cannot because of the lack of jobs.
While there is poverty everywhere in the world, the ones in Birmingham seem a bit more defined.
Beautiful Birmingham
But aside from these and a lot more that you might hear, Birmingham is actually beautiful.
It has trees and is a nice enough place to be in.
There may be a bit of an effort to ignore the rundown areas. It may take a bit of an effort even to look away from poverty and the homeless.
But there is more to Birmingham than its accent. There is more to it than lacking a river.
In fact, when one looks at the world, there are worse places than Birmingham.
One should always see the brighter side of things.
What is it about Birmingham I should love?
There are a lot of things to love in Birmingham. For starters, it is a cheaper destination. It is also quieter than most cities. And when you run out of options when it comes to public transport, you can always use the canal. Plus, the city takes customer service to the next level. Shopping here is an experience all on its own. It has amazing restaurants. And finally, Birmingham served as an inspiration to Tolkien's Lord of the Rings. Did you know that?
A lot of tourists would go straight to London.
But aside from London, is there another place worth visiting?
The UK's sleeping giant, Birmingham, is just an hour and a half by train. And this is not just any city you're getting into.
In fact, this is the second largest in the whole of the UK. And not only is it huge, but it is also a destination that does not break the bank.
Perhaps, the question should be, what is there to hate in Birmingham?
There is none.
Here are the reasons why.
A Top Destination
Proximity-wise, Birmingham is actually close to London.
This remains to be a top destination for those who are in London.
Birmingham is also a young city. In fact, it is one of Europe's youngest.
Aside from it being young, the city also fosters creativity. As such, we see a lot of creative minds moving into the city.
The Quiet
Now, there are times when all you want is a quiet time alone or with friends.
If you do not like the crowd, this is an ideal destination for you.
Head on to the New Street Station on a Saturday. It is quieter than any area in the UK. Provided that the city has about 1.1 million inhabitants, this comes as a surprise.
We are not saying this is a sleepy city devoid of the usual crowd. It has crowds. It has tourists.
But trust us when we say Birmingham can give you that personal space you have always wanted.
The Cheaper Transport
Fun fact: a monthly travel pass in Birmingham costs only 60 Pounds. The same pass in London would cost you 140 Pounds.
Now, if that does not provide you a clearer picture of the city's cost of living, we don't know what could.
Public Transport: The Canal
Unlike other major cities, Birmingham does not have any rivers.
This is why the city has a lot of canals.
In fact, it has more canals compared to the city of Venice. And these, they use to get their way home.
Some narrowboats traverse these canals. There are footpaths around that follow the train line. And so, if you get lost, follow these footpaths. If you want to spend a relaxed time walking the city, head on to Birmingham.
Shopping and Personal Space
Shopping in London can be horrible at times. You barge your way through the crowd. The streets can be packed, and shopping can sometimes be a chore.
This is something you don't worry about when shopping in Birmingham.
Of course, there are peak times. But even on peak times, you rarely have to elbow your way through a store.
When we say you get your personal space in Birmingham, we mean it.
A More Affordable Cost of Living
In other cities, one can never get by with 650 Pounds for rent. In fact, rent and housing can be too much in other major cities. You may pay 1,200 Pounds per month for rent. And all you get is a dingy attic in some house somewhere.
But not in Birmingham.
You can easily rent a house for 650 Pounds here. And if you plan on living for long, buying a house would even be cheaper.
If you are in the city for a short time, hotel prices are also more affordable.
There's nothing in Birmingham you'd consider expensive.
Inspiration for the Lord of the Rings
If you are a fan, you would know this.
Tolkien grew up in Birmingham. Moseley was home to the Lord of the Rings writer. Some areas of Birmingham provided Tolkien with the inspiration for his book.
And if you are a fan, you would love to know that they have a LOTR-themed weekend every year.
How's that?
The City of the Stars
Outside London, Birmingham is the city with the greatest number of Michelin stars.
The city is serious when it comes to food. And it shows.
When you are in the city, you would never run out of sumptuous meals. Whether it is a quick bite or fine dining, the city is perfect.
The Accent
Some don't love the accent. In fact, others humor Birmingham for the accent.
But when you get used to it, the accent can be friendlier than most. It is actually endearing if you listen closely to how people speak.
You'll get used to it. And you'll love it.
Trust us.
What is Birmingham famous for?
We know the city to be the first manufacturing town in the country. In fact, it was always known as the City of a Thousand Trades when it became a city in 1889. Aside from this, Birmingham is famous for chocolates and its restaurants. It's famous for its shopping center and its jewelry and has a lot of open spaces. It is the city of Tolkien. All these and more make up Birmingham as we know it.
Birmingham is the UK's largest city outside London.
Aside from its sheer size, the city is a great destination. Whether you come in for a visit or you come to the city to work, Birmingham never fails.
What makes Birmingham an ideal destination?
Here are a few things that made the city famous. You may or may not know about these. But these, we should say, are pretty impressive characteristics of Birmingham.
Once done, you would realize there's really nothing to hate in this destination.
Let's start.
We know the city is one of the youngest cities in Europe. The reason for this is not because it was just recently found.
The reason is that more than 40% of the city's population is believed to be under 25.
It is also the UK's second-largest city. Birmingham has about 1.1 million inhabitants at the start of the decade.
The city is famous for its Bullring Shopping Center. This is one of Europe's largest. And when in the city, you will never miss it. Once you see the Birmingham Bull, you're in the right place.
Did you know that before Wimbledon, there was Birmingham? It was in this city that the first official tennis tournament was held.
Aside from tennis, the city is also home to a lot of famous music icons. Duran Duran is one of them. And if you don't know it yet, UB40 was also from Birmingham. Ozzy Osbourne is another music icon from this city.
If you appreciate your personal space, you will never run out of it in Birmingham. The number of parks alone can be as much as 571. In fact, it is the only city in Europe that has that much open space.
And as mentioned earlier, never miss out on jewelry when in the city. You might not know it. But Birmingham produces more than 40% of the country's jewelry.
Aside from jewelry, it is also home to Cadbury's initial production. This was in Bull Street way back in the 1820s. The chocolate industry in the city is so famous. It is believed that Charlie and the Chocolate Factory took inspiration from here. The inspiration was from Dahl's life with Cadbury.
And aside from the chocolates, we already know the city has a lot of Michelin stars around. It is the city with the greatest number of Michelin stars outside London.
It is also home to different museums and art galleries.
And finally, the city is home to the largest public library in the country. In 2013, The Library of Birmingham opened its doors to the public.
This became the largest regional library in Europe. Not only that, but it is also the largest cultural space in the region.
—
As you can see, there is more to love than hate in Birmingham.
The accent may bother you at first. But when you get to know the city beyond its accent, you will definitely love it.