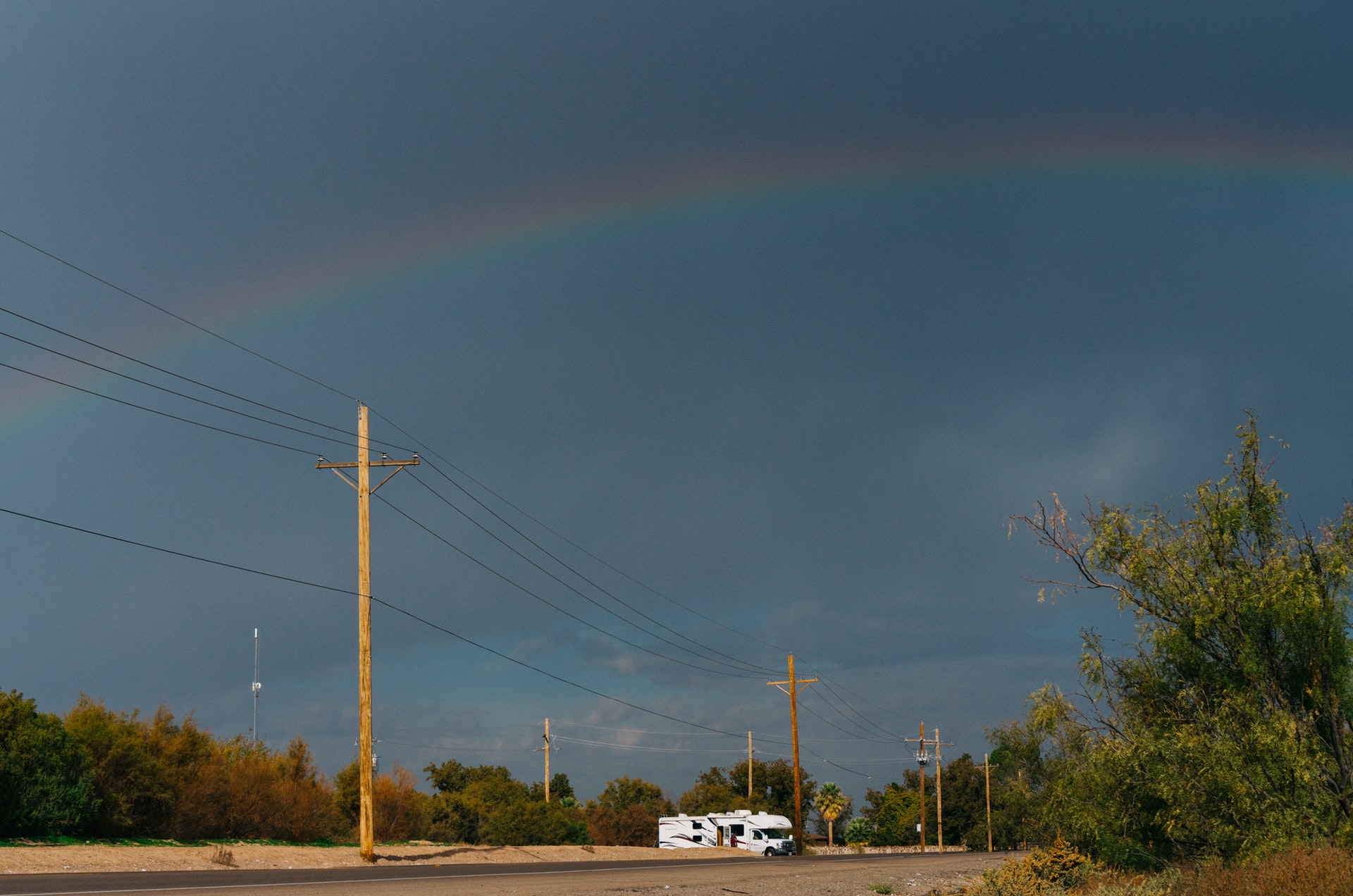 Affordable living costs, high-quality schools, and a low crime rate make Pittsburgh the best place to live. In comparison, Anaheim's multicultural environment and abundant recreational options cannot topple its high living costs.
Pittsburgh is a bustling, mid-sized metropolis with a small-town charm. The faces of its vibrant, hardworking, and proud citizens reflect its approachability.
Anaheim is predominantly a suburban town in Orange County, located between Los Angeles and San Diego, and home to numerous well-known attractions, including Disneyland.
Pittsburgh is a livable city, considering its economic standing, cheap living expenses, and safety. Comparing the two cities, Pittsburgh is the best choice.
What are the Pros and Cons of Pittsburgh vs. Anaheim?
Anaheim is a diverse city with bountiful tourist spots perfect for all ages, but the high prices are a letdown. In contrast, Pittsburgh experiences gloomy weather yet has well-recognized schools and exceptional livability.
Living in Pittsburgh
Pros
Well-recognized schools

If you're thinking of moving to Pittsburgh with your kids, take a big breath. There are a few well-recognized schools in the area.

A few public schools have gotten less-than-perfect grades and evaluations. On the other side, educational institutions highly rated by students and parents outweigh them.

The city's most well-known higher education institutions are the University of Pittsburgh, Carnegie Mellon University, and Duquesne University.

Livable than Anaheim

Pittsburgh consistently ranks high in the nation due to its low crime rate, low cost of living, cultural possibilities, outdoor activities, and minimal danger of natural catastrophes.

The town's cost of living is 5.80% lower than the national average. Moreover, the city is more than 42% cheaper than Anaheim.

Housing, health care, and food are less expensive than the state and federal averages, while utilities and transportation are more costly.

In America, the average cost of a new home is $231,000. If you restrict your search to Pennsylvania, the average property price drops to $174,000 per square foot. Surprisingly, a new home in Pittsburgh is even less expensive.

Economy

While steel is still vital to Pittsburgh's economy, today's city has a diverse range of sectors. Technology, healthcare, medicine, and education are now the center of the economy.

Pittsburgh's technological industry is thriving, with Google, Apple, IBM, and Facebook operations there. The 2008 recession did not strike Pittsburgh as heavily as other cities due to the strength of its IT industry.

Several Fortune 500 firms, including Kraft-Heinz, U.S. Steel, WESCO International, and PNC Financial, are headquartered in the city of bridges. The University of Pittsburgh Medical Center is the city's major employer, employing around 10% of the workforce.

As of December 2021, Pittsburgh has a lower unemployment rate of 4.0% compared to Anaheim's 4.30%.

Entertainment for non-sports fans

In Pittsburgh, there is no shortage of entertainment alternatives for non-sports enthusiasts. The city has plenty to offer if you like musical or dramatic acts.

Catch some of the city's best entertainers performing. Attend a performance at the Benedum Center or Heinz Hall for the Performing Arts. The venues mentioned host orchestras and ballet groups commonly.

If you want to fully immerse yourself in the place's culture, going to a concert isn't your only choice. A visit to a museum may also be on your itinerary.

Food scene

Pittsburgh has a distinct and wonderful cuisine scene, from sandwiches loaded with fries and coleslaw to ham barbeque and stuffed cabbage.

You can find vegan restaurants, coffee shops, and other establishments in the area. Pittsburgh's cuisine culture is on par with major cities like New York and Los Angeles.
Cons
Gloomy weather

It's not a huge concern to deal with rain and snow sometimes. Dealing with rain and snow for most of the year is a different story. The dismal weather will eventually catch up with you. If you live in Pittsburgh, this may very well happen.

In Pittsburgh, sunny days are also uncommon. The city has a lower average number of sunny days throughout the year. When you don't get many bright days to balance out all the rain, the weather might seem to drag you down.

If you relocate there, you won't have much choice but to grow accustomed to it.

Commute issues

Pittsburgh is the sixth most densely populated city in the United States. The average commute time in Pittsburgh is 23.8 minutes, which is somewhat less than the national average, but it is not always a pleasant experience.

The Parkway in Pittsburgh is one of the busiest in the country, running from I-79 to the Pennsylvania Turnpike.

Commuting in Pittsburgh won't be easy. Pittsburgh is mainly a driver's city. You'll be delighted you have a car if you can afford one. Prepare yourself for windy, crisscrossing roadways and bridges. You'll also need to adjust to driving in the city's winter conditions.
Living in Anaheim
Pros
Among the most diverse city

Anaheim is substantially more diverse than other US cities, with a diversity score of 96 out of 100.

The city's most varied district lies southwest of Anaheim's official bounds. The northwestern regions of Anaheim have the least diversified areas.

Latinos constitute more than half of the city's population and own more than one in every five companies. The city has the most people in Orange County, and it is home to a diverse ethnic community with rising political influence.

Anaheim came in the third position among American communities with the most diverse economy.

Shopping splurge

Anaheim offers numerous fantastic stores, so there's no need to fly to Beverly Hills or Los Angeles to shop.

For example, the Anaheim GardenWalk shopping mall is close to Disneyland and offers a range of restaurants and entertainment in addition to shopping.

The Outlets of Orange provide a variety of fantastic bargains from retailers such as Nike, Neiman Marcus, and Adidas. There's also a day spa and an AMC Orange 30 movie theater featuring IMAX.

Two other excellent places to shop are the Center Street Promenade, which sells artisan items, and the Old Towne Orange Historic District, which sells antiques.

The Vans Skatepark

The Vans Skatepark is one of Anaheim's most popular attractions for kids. This massive 20,000-square-foot skatepark is every skater's fantasy.

You may schedule private lessons with a Vans certified skate teacher for $50 per hour on Mondays, Wednesdays, and Fridays.

Diverse dining alternatives

If you are fond of exploring different cuisines from various cultures, Anaheim got you. The metropolis is culturally diverse, with a possibility of meeting multiple ethnicities from other parts of the world.

Anaheim's diverse population has a wide range of dining options, from economic street food to fancy dining establishments. You'll taste flavors from all around the world, both familiar and unfamiliar.

The Anaheim Packing District is one of the best places to dine and drink in the city. There are two levels of culinary ecstasy here, each with a different cuisine to offer.

There are waffle dogs, homemade ice cream, freshly squeezed juice, and Indian, Syrian, and Japanese cuisines to choose from in Anaheim.

Discover Knott's Berry Farm

Knott's Berry Farm has become one of California's top entertainment and theme parks, including rollercoasters, waterslides, and a local backdrop.

The place offers numerous days of family enjoyment combined with Knott's Soak City water park.

Musical shows, ghost towns, and unique dining experiences round out the other fun at Knott's Berry Farm, as well as Knott's Summer Night celebrations featuring live music and food trucks.
Cons
High-priced living expenses

Anaheim is not the ideal spot to go if you want to save money. The city was named one of the top five worst places in the United States.

The city's closeness to Los Angeles and numerous prominent attractions makes it a popular tourist destination and appealing city, which explains its high cost.

It is less expensive than London, LA, and NYC, among other big cities in the United States. Despite this, Anaheim is more costly than Pittsburgh.

For comparison, Pittsburgh is more than 42% less costly than Anaheim.

Overpopulated metropolis

Many tourists visit one of the happiest cities on the planet. Disneyland, for example, receives almost 19 million people each year. If Anaheim were to become a state, it would outweigh 20 other states in population.

On the other hand, Anaheim is a popular tourist destination in the USA, resulting in increased demand and competition for almost everything. The streets are congested, and costs have risen due to the tourist trade.
Anaheim or Pittsburgh – Which is cheaper?
Pittsburgh's cost of living is 42.5% cheaper than in Anaheim. All expenses are more affordable in Pittsburgh except utilities. Anaheim's overall living expenses are 73.9% higher compared to Pittsburgh.
| | | |
| --- | --- | --- |
| Living expenses | Anaheim | Pittsburgh |
| Housing | 257.1% | 62.0% |
| Food & Groceries | 102.5% | 101.0% |
| Health | 95.9% | 85.7% |
| Utilities | 97.4% | 102.3% |
| Transportation | 118.0% | 105.5% |
Data is 100 = US National Average
> 100 means more expensive than the national average
< 100 means cheaper than the national average
Housing
Housing costs in Pittsburgh are 75.9% lesser than in Anaheim. Anaheim's median house value is $571,528, while Pittsburgh's is only $317,505.
Food & Groceries
Pittsburgh's food and grocery prices are also more affordable. 1kg of apples in Pittsburgh is only $5.27, whereas it costs $5.50 in Anaheim.
Health
Healthcare fees are 10.6% cheaper in Pittsburgh. A doctor's visit in Anaheim costs $108 compared to Pittsburgh's price of only $90.2.
Utilities
Utility costs in Anaheim are lesser than in Pittsburgh. Anaheim's essential utilities (electricity, heating, cooling) are only $153.19. Meanwhile, Pittsburgh's may cost $214.39.
Transportation
Anaheim's transportation fees are more expensive than in Pittsburgh. A 1 liter of gasoline costs $0.93 in Anaheim compared to Pittsburgh's $0.88.
Is Anaheim bigger than Pittsburgh?
Pittsburgh has a slightly larger land area of 58.35 mi² and is 4.84 times more populated than Anaheim. Despite this, Pittsburgh's unemployment rate is only 4.0%, compared to Anaheim's 4.30%.
With a land area of 58.35 mi², Pittsburgh is somewhat bigger than Anaheim. The town also has a population of 1,699,000, making it denser and more crowded.
On the contrary, Anaheim has a population of 350,986 with a land area of only 50.88 mi².
Despite Pittsburgh's dense population, the city has been facing a decline in population since 2018.
Moreover, Pittsburgh boasts a better economic standing than Anaheim. The metropolis has a 4.0% unemployment rate as of December 2021. In contrast, Anaheim's rate is higher, 4.30%.
Thus, Pittsburgh is denser, marginally more extensive, and has a better economy than Anaheim.
Is Pittsburgh safer than Anaheim?
The safety scale of Pittsburgh is 61.22. On the other hand, Anaheim is less safe, with a safety scale of only 46.76. Therefore, Pittsburgh is way safer than Anaheim.
Pittsburgh has a lower crime value of 38.78 than Anaheim's higher crime value of 53.24.
In Pittsburgh, crimes such as robbery, physical attack, corruption, and bribery are low. Meanwhile, these crimes range from moderate to high in Anaheim.
Hence, Pittsburgh is safer than Anaheim.
Is Anaheim hotter than Pittsburgh?
Pittsburgh's average annual peak temperature is 83°F. Contradictorily, Anaheim's average yearly peak temperature is higher, 85°F. Compared to Pittsburgh, Anaheim experiences longer sunny days. Hence, Anaheim is hotter than Pittsburgh.
Anaheim's winters are long, harsh, and gloomy. On the other hand, Summers are short, hot, and dry.
Throughout the year, Anaheim's temperatures range from 46°F to 85°F. In addition, temperatures seldom drop below 39°F or climb over 94°F.
Pittsburgh's summers are hot and partly gloomy, while the winters are cold, snowy, and cloudy. Throughout the year, temperatures usually vary from 23°F to 83°F, with temperatures seldom dropping below 7°F or going over 91°F.
If you are not fond of Anaheim's California weather, Pittsburgh is the place to be. Anaheim has 280 sunny days yearly, longer than Pittsburgh's 180. The latter mainly experience gloomy weather throughout the year.
Hence, Anaheim is hotter than Pittsburgh.
Is Anaheim better than Pittsburgh?
Residents in Pittsburgh enjoy a reasonable cost of living with excellent livability. Contrastingly, Anaheim offers a diverse population reflected in its culture and cuisine but is less safe and costly. As a result, Pittsburgh is better than Anaheim.
The combination of affordable housing and high-quality higher education is one of Pittsburgh's best aspects of living. Pittsburgh is also a fantastic place to live if you're a big sports fan. However, its gloomy weather isn't everyone's cup of tea.
On the other hand, Anaheim is among the most diverse city in the country. There are abundant entertainment options in the town that caters to residents of all ages. Nonetheless, Anaheim has a higher crime count and prices than its counterpart.
Comparing both cities' employment opportunities, Pittsburgh has the upper hand.
As a result, Pittsburgh is better than Anaheim.
Are you considering moving to Pittsburgh or Anaheim? Let me know your thoughts and concerns below.