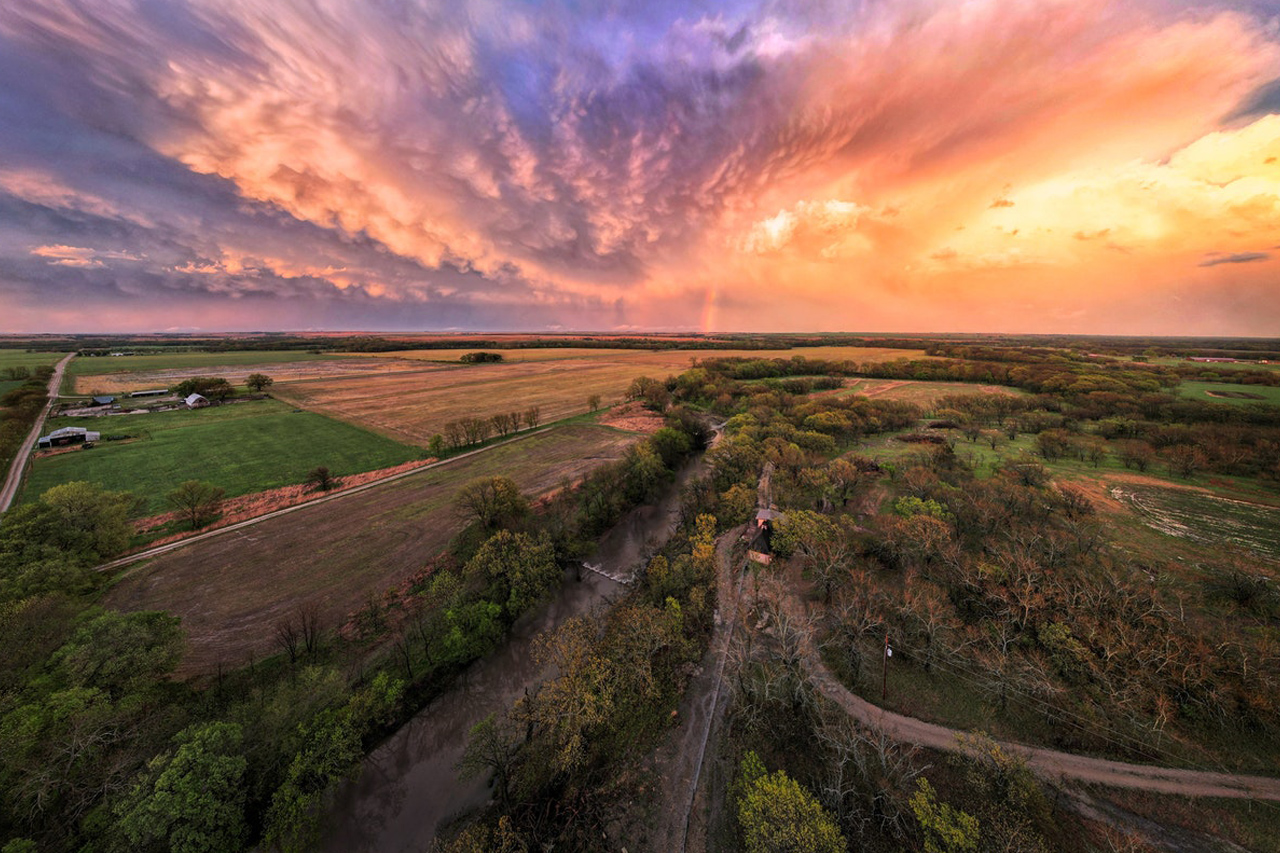 If you are seeking a greener field to call home, Kansas City, Missouri, might be the place for you.
You may be intrigued about what this metropolis is known for its residents and what awaits you if you relocate here, as it has a consistent spot among the best places to live in the United States. We thought about it too.
One of the many reasons to admire this town is that it has a considerable influence on jazz and has the most barbeque restaurants in the country. But there's more to it than that. You might be wondering if you can stand KC, live a better life, or if you might not like what it has to offer. No worries because we got you covered.
Let's get together and examine the city's values and hustles to find out why most families and individuals migrate here.
Is Kansas, Missouri, A Good Place to Live In? The Paris of The Plains of America
The Good Side
The Best Barbeque in The World
Aside from being renowned as the city with the most barbeque restaurants in the world, it would be a shame not to try one while living in Kansas. Regardless of how these recipes differ between diners, food trucks, and booths, it is indisputable that being a local means seeing this sight smoking virtually every day.
If you are looking for the best of the best in the city, Joe's Kansas City Bar-B-Que is the place to go. It's also one of the greatest in the country. When you cannot keep your feet waiting in line at Joe's, Arthur Bryant's Barbeque can provide the same service.
Slap's BBQ and Char Bar will serve you the same delicious ribs. No matter where you see a smoking restaurant, feel confident that it will provide you with the best BBQ you crave because you are in Kansas.
Historical And Culturally Inclined City
Kansas City is an excellent metropolis for those who enjoy history and culture. There's so much more to love here with its numerous museums and performing arts on every junction.
You will keep yourself busy visiting the American Jazz Museum and exploring the rail history of the metro with additional interactive activities at Union Station. There is also the LEGOLAND Discovery Center that you can often explore with your family during the weekend.
Why not see the Kansas City Symphony and the Kansas City Ballet play at the stunning Kauffman Center for the Performing Arts if you love concerts and live acts? After that, you can watch local performances of Broadway shows and classic plays at The Barn Players Community Theatre or attend a concert at Starlight Theater.
Jazz Music In The Atmosphere Of KC
Because Kansas was a center for gambling, drinking, and jazz music from the 1920s through the late 1930s, this town is all sophistication. The community was once renowned as America's "Paris of the Plains," and you can still hear jazz music that lives on every street corner.
You might not be a local if you do not know where to go to hear decent music, so start by going to Blue Room Jazz Club at the American Jazz Museum, where you can find the top local jazz performers. The Majestic Restaurant and Jazz Club is also a wonderful place to hear live jazz whenever you are downtown. Plus, do not miss The Phoenix, which features live jazz daily.
The Green Lady Lounge in the Crossroads is also a local favorite, where you will find a quiet and intimate setting for this type of musical establishment, ideal for a romantic night.
The City Sits in Two Different States (Wait, What?)
If you ask a local where they live in Kansas City, they will respond with "KCMO or KCK?" Isn't it a little perplexing?
The truth is that Kansas City split between two states. You know Missouri is the founding state of Kansas City, where top-tier inhabitants settled, and the downtown and Westport are both located.
Other citizens cross the Kansas River along the route, which is why most of KC's suburban areas are now situated. They realized that the city center would get overcrowded, so they moved a little further out, but not beyond the city limits.
As a result, you will still be aware that Kansas is in Missouri, even though you might get confused about it if you are still new to it, especially if you purchase a home in a suburban neighborhood.
Schools Here Are Suitable for Your Educational Background
Another critical consideration when relocating is finding a good school for yourself or your children, and Kansas will provide you with that opportunity.
From elementary school to higher education, you will get assured that you can include a good school on your resume for future references.
Lakewood Elementary School is one of the top-performing elementary schools in the area, followed by Oak Hill Elementary School. Sumner Academy of Arts and Science and Ewing Marion Kauffman High School are among the best secondary school options for you.
The tertiary department is also unquestionable for admission to the University of Missouri-Kansas City. Enrolling in Kansas City University of Medicine and Biosciences is the best option to get a medical degree.
The Bad Side
You'll Live in "Tornado Alley."
One major disadvantage of relocating to Kansas City is that you will be relocating in a tornado alley. Because of this dilemma, most houses in this area are designed as storm shelters or have a basement.
Since 1996, Kansas City has experienced at least sixty tornadoes per year. In most cases, twisters arrived unexpectedly, and one of the worst cases to date occurred in 2019. It was when the metropolis experienced tornadoes for twelve consecutive days, which was not appealing.
It is difficult to accept that you cannot avoid such natural occurrences, so it is best to stay informed and take precautions if you want to dwell in Kansas City.
Keep Your Vigilance at All Costs
Regarding safety, Kansas might not be as welcoming as you expect. Statistically, 68 percent of the area is risky, while 32 percent is, in a way, safe. It does not exempt itself from having a high crime rate in the Midwest metropolitans.
Business districts, tourist attractions, and residential areas are quiet during the day, although the worst may occur late at night.
If you are looking for a community here, it is advisable to get a house away from Washington Weatley, which has a total crime rate of 13,597 offenses per 100,000 inhabitants. Walking about the Palestine West and Oak Park Northeast districts late at night is also not a clever idea.
If you cannot avoid traveling here, it is best to stay vigilant.
What Is the Cost of Living in Kansas City, Missouri? Things Are Affordable Here
The Good Side
Living Cost Here Will Save You Good Cash
Missouri is one of the cheapest states in America, and Kansas City is no exception. It is one of the big cities where the overall cost of living is less than the national average, at 86.2%, with a housing cost of around 63.3%. So, you have a good deal if you are on a budget.
It is quite a pleasure to locate such a region in the Midwest where you may enjoy countless benefits such as favorable home rates, affordable fares, low medical expenditures, and reasonable utility costs from the Kansas City Board of Public Utilities.
So, if Kansas City is your ideal resettlement location, you will never be sorry to live here.
You Can Get an Affordable House Here
When you live in Kansas City, you might buy your dream property for as little as $120,000, and it may even be cheaper when you get into the suburbs. The metroplex is expanding from the downtown to the surrounding neighborhoods, allowing you to choose whatever side of town you wish to settle.
To help you decide, South Plaza is the most expensive neighborhood in Kansas City, with a typical listing price of $500,000. Meanwhile, Blue Hills is the cheapest area for home buyers, with a standard property price of $125,000.
If you are frequently traveling across town and want to rent, the most economical areas are Palestine East, South Town Fork Creek, and Washington Weatley, where rates average $650 per month.
The most expensive area in the Crossroads, River Market, and The Downtown Loop lanes, leases vary between $3,000 and $4,000 per month.
No Road Congestion Headache
Even though KC has a limited transit infrastructure, you may commute here in the shortest time. The typical American commute is 26.4 minutes one way, but in Kansas City, it is only 21.8 minutes.
This quick trip is possible because Kansas City has little urban surface traffic. At 5:30 p.m., you can travel at 70 mph on Interstate 435 through Missouri's boundaries in KC. Given that that section is one of Kansas City's busiest, that is incredibly convenient.
This setup is handy during rush hours if you are in a hurry to get to work or have an essential appointment.
The Bad Side
Public Transportation Is Rather Inefficient
The benefits of a traffic-free city are countless if you reside in Kansas City and own a car. Though public transportation in Kansas City is adequate but not exceptional, it is inefficient for reaching remote areas of the city.
RideKC operates public transportation, including buses, shared bike rides, and a free streetcar. The streetcar travels for two miles through the city center, transporting travelers to and from other cities' most popular districts and sites.
People here frequently drive around 80.4 % and seldom take public transportation with only 2.9 %.
Taxes Will Keep You on Your Feet
Locals despise excessive taxes as one of the critical drawbacks that they can identify. The Kansas tax system is well-known for its 10.6 percent sales tax, a combination of sales, state, and federal taxes.
The city also has the 14th highest property tax. Therefore, you will get to pay higher taxes here. So do not expect Kansas's cheap living costs are all great since the handful and high tax rates can ruin the fun.
Why Work in Kansas City, Missouri? – Positive Job Growth
The Good Side
KC Is Your New Job Hub
Kansas City's economy has been strong for the last ten years, which means there is more room for job growth in the area for anyone who wishes to settle in this vibrant neighborhood. Its jobless rate is also lower than the national average.
Health and public assistance, professional, scientific, technical services, financial, and insurance are among the leading industries in the metro.
The federal government employs 20,846 individuals in Kansas City, making it its top employer. You can also count on obtaining work with large corporations such as Cerner, H&R Block, Hallmark, and Children's Mercy Hospital.
In addition, CNN ranked Kansas City second in their Top 10 Cities for Jobs list in 2015. It is safe to assume you can seek a job here if you relocate.
The Jobless Rate Is a Better Improvement
As I previously indicated, the job opportunities in Kansas City are an excellent way to help the city's economy thrive. It also results in a decreased unemployment rate of 2.4 percent in the United States Bureau of Labor Statistics.
These statistics are encouraging news, as the number of unemployed people who find work and make a respectable living continues to rise. It is a beautiful sign if you have recently relocated to the area or are considering making a move to this fantastic city.
The Bad Side
The Average Salary Is Not Appealing
The average wage in Kansas City is $47,640, which is less than the national average of around $56,000. You may not receive the standard minimum wage in this area, but it may be enough compared to the low cost of living.
To live comfortably in this city, you may need to earn more than $42,000 a year. Nonetheless, the fact that the minimum wage in this country is not particularly low is a good thing. You can still get a fair salary of $16 per hour even if you work at Q39 – Midtown.
I hope you like reading our article as much as we enjoyed writing it for you.
It is a fantastic deal to present this Midwestern metroplex's best finds and drawbacks so you can decide whether Kansas City, Missouri, is all worth the hype.
Thank you, folks!