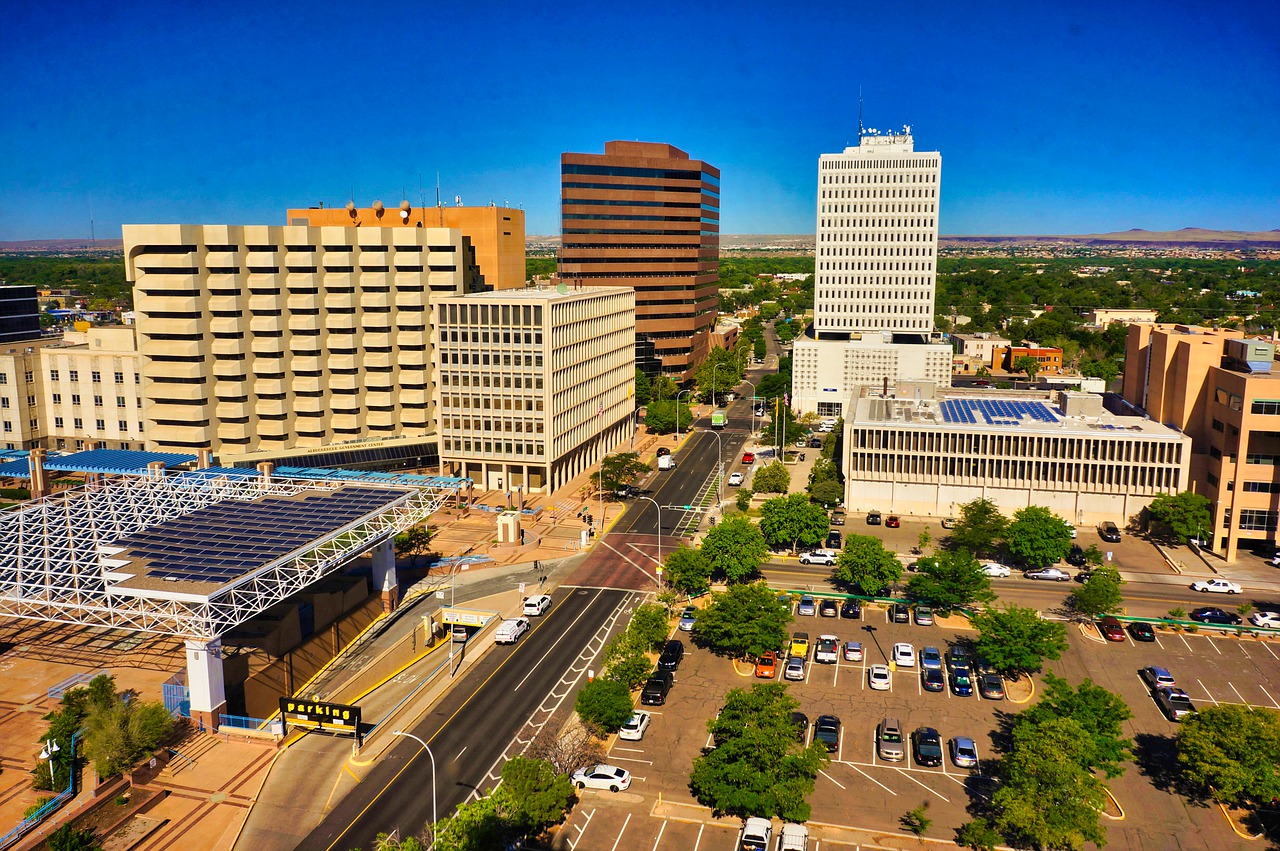 Lubbock or the 'Hub City' is better than Albuquerque. It is a beautiful city in Texas with a small-town charm and numerous employment opportunities. Meanwhile, ABQ is a gem in New Mexico that boasts about its indigenous roots and stunning sceneries.
According to Money Magazine, the Hub City is the third best place to live in the United States. It has a higher livability score compared to other major cities in America. The score already factored the housing, entertainment, commute, employment, weather, and health care.
On the other hand, Albuquerque is an isolated southern region. It is at the heart of New Mexico, known for its diverse cultures, dynamic traditions, and authentic art. ABQ also has the best culinary offerings in the southwest.
What are the Pros and Cons of Lubbock vs. Albuquerque?
Lubbock is a great place to raise a family, find a job, study, and start a business. Meanwhile, Albuquerque offers the best life outdoors at a reasonable cost of living and tax rates. Both cities suffer a crime rate higher than the national average.
Living in Lubbock
Pros
Best city to raise a family

Lubbock is one of the top 10 cities to raise a family in the United States.

The town got the 10th rank for this category.

The significant factors were the median income, percentage of income spent in housing, and property cost. The city also offers reasonable infant care costs, shorter commute times, a crime rate, and a low unemployment rate.

Best city to find a job

Lubbock also ranks higher in terms of employment rate. The city has a good median household income and a low poverty rate. People can secure a better job with a competitive monthly salary in Lubbock.

It offers well-adjusted salaries and rapid economic growth. It is also ideal for retirees, given that the city offers low housing rent. The grocery and health care costs are also affordable in this part of Texas.

Here are the major employers of Lubbock:
Tyco
UniFirst
Warren Equipment
XFab
EyeGuide
Best city to start a business
Many entrepreneurs are moving to Lubbock because of the economic opportunities it offers. The city exhibits a rapid increase in startup companies because of affordable office space. It ranks 23rd among the major cities in the United States regarding business pricing and access.
When you visit Texas Tech, you will see many startup businesses around. There are tech, call center, and customer service industries, too.
Best city to seek health care
Health care is one of the major priorities in Lubbock.
The city is home to big hospitals, including Covenant Medical System and University Medical Center.
Lubbock has the most extensive medical system in the whole southwest.
The UMC offers excellent medical services in the US. It also has a cancer research center and is an outstanding hospital for disease.
Best city to study
Aside from health services, Lubbock also has the best learning institutions. Two of its universities made a bit to the top 100 public colleges in the United States. The city offers undergraduate, graduate, and Ph.D. programs, too. It also provides the most outstanding engineering programs in the US.
Here are the top colleges available in Lubbock:
Texas Tech
Lubbock Christian University
South Plains College
Cons
No nightlife

If you are a party goer and love to go out at night, Lubbock might not be the perfect place for you. The city closes at night with minimal eateries and restaurants available. Only convenience stores and drugstores are open after the sunsets.

Extreme weather conditions

Locals experience extreme weather conditions in Lubbock. When it is winter, it can be freezing. The temperature is near to freezing point. The weather can be insanely hot during the summers, where people resort to air-conditioning to feel comfortable.
Living in Albuquerque
Pros
Low priced real estate

It is easy to buy a property in Albuquerque. If you have $230,000, you can already buy a single-family house in the city. You have plenty of places to choose from, given the real estate affordability.

Rent is also cheap in this part of New Mexico. Unlike other major cities with a rental rate above $1,000, you can find apartments in ABQ for just $800. Neighborhoods like Four Hill, Singing Arrow, and Ladera Western have rent fees below a thousand dollars.

Low cost of living below the US median rate

Another plus side of ABQ is its cost of living. You will be paying 5% less in living expenses when you choose to settle in Albuquerque. If you are living with your family, you only have to need a budget of $73,839 to have a comfortable life in Albuquerque.

Reasonable tax rates

Taxes are also crucial in why many people choose to move to ABQ. You will only need to pay a property tax rate of 0.96%. It is way below the national average of 1.21%. Income tax is also cheaper in ABQ, starting from 1.7%, depending on one's income bracket.

Convenient transportation

Traffic and congestion is not a major issue in Albuquerque. Transportation is easy and convenient in this part of New Mexico. The flow of traffic is moderate in most parts of the city. Hence, you can drive to work stress-free because of the gradual flow of vehicles on the city's highways.

The great outdoor

Having to spend time with nature is a routine in the city. ABQ is famous for its beautiful surroundings and attractions. You can hike, trek, and camp in some of the city's natural wonders. It has the Rio Grande Nature Center State Park and the Sandia Peak Tramway.
Cons
Low funded infrastructure

When you move to the city, the first thing you will notice is the old highways and roads in the town. The infrastructure system in the town is poorly funded. Significant routes can pose hazards to road users.

Unimpressive public education system

There is a meager graduation rate in ABQ high school system. It results in a higher unemployment rate, given that job seekers lack the right qualifications. Most students drop out of school in the middle of school years.
Lubbock or Albuquerque – Which is cheaper?
Lubbock is cheaper than Albuquerque. You will find the living expenses 12.3% lower in Lubbock than in ABQ. Real estate is 34.5% more expensive in Albuquerque, too.
| | | |
| --- | --- | --- |
| Living expenses | Lubbock | Albuquerque |
| Housing | 57.6% | 88% |
| Food & Groceries | 91.9% | 96% |
| Health | 104.8% | 81.1% |
| Utilities | 93.5% | 97.2% |
| Transportation | 73.1% | 89.4% |
Data is based on 100 = US National Average
> 100 means more expensive than the national average
< 100 means cheaper than the national average
Housing cost
The city of Albuquerque already has affordable real estate. But in Lubbock, the prices are way lower. You can find a house for $133,200 in this part of Texas. At the same time, a similar property will cost $203,500 in Albuquerque.
Utility cost
The electricity, water, phone, and internet costs are also lower in Lubbock than in ABQ. If you have more family members, you can quickly notice the price difference between the two cities. You will be paying 3% more in utilities in Albuquerque.
Food & groceries cost
Eating and grocery shopping are also more expensive in Albuquerque. Essentials like egg, milk, meat, and butter tend to have higher prices in New Mexico. But if you know how to get better deals and know when is the right time to shop, the difference is unnoticeable.
Transportation cost
You will find the city of Lubbock a lot cheaper when it comes to transportation. Gas and train tickets are almost 15% higher in Albuquerque. If you want to save money in commuting in ABQ, you can choose to ride on a bike, given that it is a bike-friendly city.
Health care cost
Since Lubbock is offering one of America's finest health care services, medical expenses are more expensive. The cost of health care is more than the national average. Meanwhile, ABQ has a health care cost less than the US median rate.
Is Albuquerque bigger than Lubbock?
Albuquerque is more extensive than Lubbock. It has a land area of 189.5 square miles, while Lubbock only has 123.55 sq mi. There are also more inhabitants in ABQ compared to Lubbock.
Nevertheless, Lubbock is the 11th most populous city in Texas. It is at the center of Lubbock County. It is known as the Llano Estacado and is located in the northwestern portion of Texas. With its location, Lubbock enjoys plenty of economic opportunities from nearby areas.
Meanwhile, Albuquerque is the center of New Mexico. It is geographically and naturally blessed. It always boasts about the beauty of the Sandia Mountains and the calming flow of the Rio Grande River. ABQ is proud of its native roots and strong cultural identity.
Is Lubbock safer than Albuquerque?
Albuquerque has recorded a higher property and violent crime than Lubbock. The violent crime index of ABQ is 51, while only 46.4 in Lubbock. Thus, Lubbock is still safer than Albuquerque.
Even though ABQ is more dangerous than Lubbock, the latter is still not a safe city. The overall crime rate in Lubbock is 7,682 per 100,000 residents. Meaning there is a higher possibility of being a victim of violent or property crime.
ABQ is constantly struggling with a high crime rate, even in the past. The city government failed to address the issue since there is still less police presence in the city's most dangerous areas. You have to be more vigilant in ABQ, especially during at night.
Is Albuquerque warmer than Lubbock?
The weather conditions in Lubbock and Albuquerque are comparable. They have the same recorded highest temperature of 92 degrees. Both cities enjoy a cold semi-arid climate every year.
Lubbock experiences severe thunderstorms during the spring and summer. The summers are hot, with occasional strong winds in the afternoon. There is a risk of a tornado, given that the city sits on the edge of the Tornado Alley.
In ABQ, the residents enjoy longer summers. It experiences more than 300 days of sunny days each year. Winter is also not brutal in this city; you can also see snow in the Sandia Crest.
Is Lubbock better than Albuquerque?
Lubbock is better than Albuquerque for many reasons. It is a more affordable city, and it is home to some of the best hospitals in the country. Lubbock also has a rapidly growing economy with many startups and tech businesses.
You can quickly build a comfortable and quality life in Lubbock than ABQ. You will also feel safer and save more money given the city's affordability.
Nevertheless, the beauty ABQ offers are hard to ignore. Here in this city, you can appreciate your life outdoors. If you want to enjoy the blessings of nature, ABQ is an excellent choice.
So, are you moving to Lubbock or Albuquerque? Can you share your thoughts below?