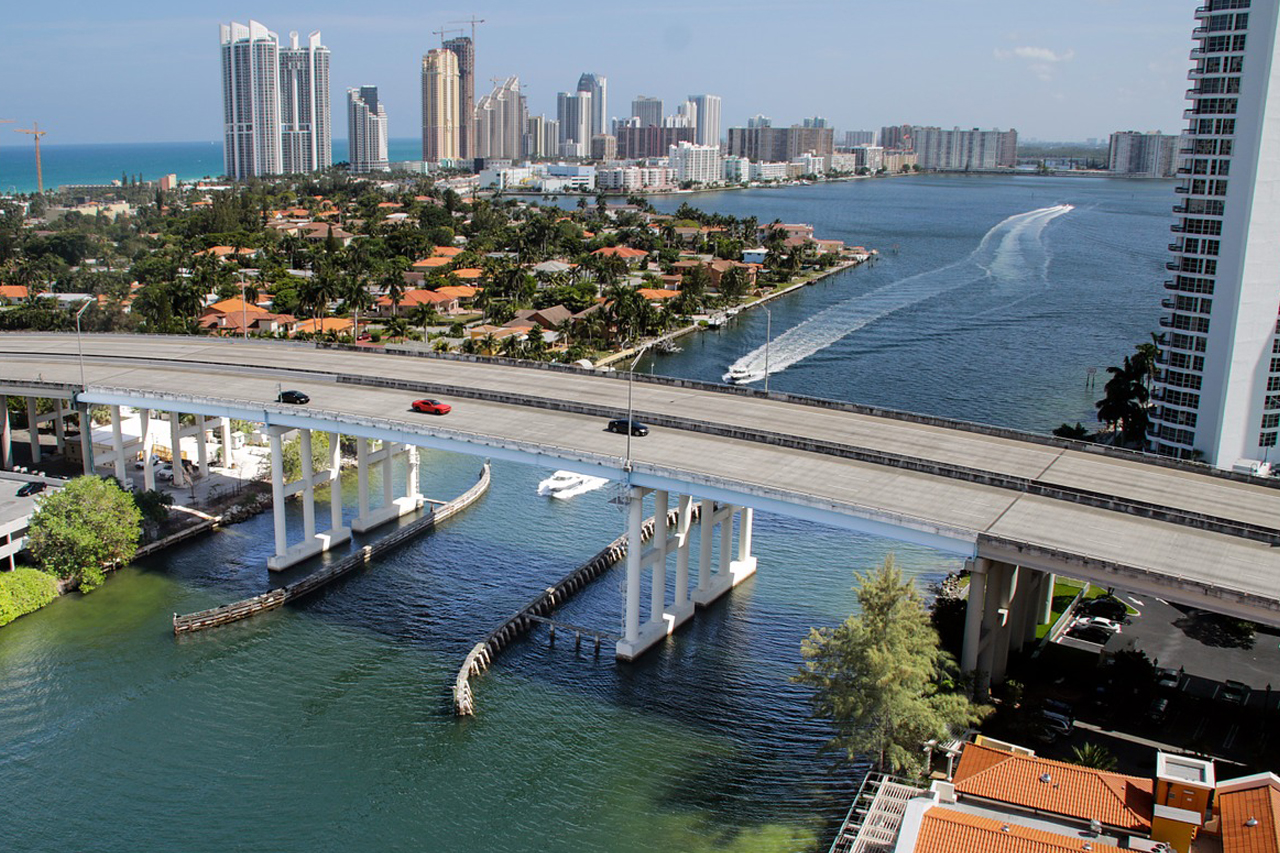 Miami, Florida, is not known as the "Magic City" for nothing. People from all over the world and other regions of America are relocating to this thriving metropolis for various reasons- and it is not hard not to see one.
This metropolitan area is an excellent place to reside and undoubtedly a better site because of its rich culture, architectural designs, bustling entertainment scene, sports passion, secure economy, and much more. It also hosts many cruises and is known internationally as the Cruise Capital of the World, with PortMiami greeting more cruise passengers to its terminals than any other port.
This metropolis's diversified environment gives you more reason to explore its surroundings.
However, if you are considering this fantastic South Florida neighborhood, you should also investigate its best finds and drawbacks to get a sense of what awaits you in line.
This post will examine Magic City's main advantages and disadvantages to help you decide if it is a good fit for your lifestyle. Let us check it out.
Is Miami, Florida, A Good Place to Live In? – A Diverse City
The Good Side
Plenty Of Sunshine All Year Round
Living in a beautiful city with all the amenities is much more enjoyable with pleasant weather, which Miami can provide. This metro has an ideal temperature that is neither too hot nor too cold, allowing you to appreciate its magnificent beaches, luxury skyscrapers, and entertainment scenes.
It has a tropical monsoon climate with an average of 248 days with Mr. Sun out. With this much sunshine, there is little question that you can spend your leisure time enjoying the lovely shoreline of South Beach and Cape Florida State Park.
You Got Endless Things to Do in The City
Whether you enjoy going to the beach, visiting the significant parks, meandering downtown, or experiencing the exciting nightlife, Miami has something for everyone.
Surfside, North Beach Oceanside Park, Virginia Key Beach Park, and Miami Beach have pristine beaches where you may enjoy water activities and swim.
The best nightlife is also available for your chilling evening session, and keep in mind that they serve alcohol here legally for 24 hours a day, and most clubs and venues stay open until 5 a.m. the next day. Check out Club Space, LIV Miami, Basement, and Floyd if you want to party.
Strolling and picnicking at David T. Kennedy Park will provide you with the best recreational area and attractions if loud music and water do not appeal.
Miami Is Rich in Its Cultural Appreciation
If you choose to reside in the Magic City, you will admire its numerous museums, historic houses, places, and cultural attractions that preserve its past. You will not only recall memories but also learn about Miami during the time.
The Vizcaya Museum and Gardens, a local favorite due to its excellent Miami Bay views from the estate, is one of the most prominent sites. There is also the Miami Children's Museum, which I am sure all kids will enjoy because of its interactive exhibits.
Don't forget to visit the Institute of Contemporary Art and the Phillip and Patricia Frost Museum of Science for a one-of-a-kind experience of how art and science can be fantastic together.
Food Is Life in The Magic City
Miami locals adore eating, which is undoubtedly one of the top reasons to live here due to their exquisite cuisine. Its food scene is diverse, ranging from Mexican to European to Asian. Whatever you want to try, you can have something.
You will be excited to sample one of the attractive food carts, marketplaces, eateries, and even elegant seaside restaurants. The Versailles Restaurant serves traditional Cuban cuisine and is a local favorite downtown area.
Shorty's BBQ is the most genuine barbeque spot in the city, while CVI CHE 105 is a staunch symbol of Peruvian cuisine in Southern Florida. Do not forget to check out Coyo Taco, famed for its tacos, tortillas, and tequila choices, and it is the most famous Mexican diner in Wynwood.
If you cannot get enough of one area, go to the Bayside Marketplace, where you can find a variety of eateries and numerous local shops in a single shopping mall.
Get The Best Education Here
Living in Miami entails receiving a high-quality education for yourself and your family. It has the fourth-largest school district in the country, meaning you have a vast selection of your desired educational institution that meets your and your children's needs.
Miami-Dade County Public Campuses serves 350,000 students throughout 392 schools. Given its large student population, the section is well-funded by the state. Sunset Elementary School, True North Classical Academy, and Pinecrest Cove Academy are among them.
Tertiary education is also available, with the University of Miami, Florida International University, and Florida Memorial University among the top-performing collegiate institutions.
The Bad Side
Heavy Congestion on The Freeway
Miami built a reputation for being a congested city, especially during rush hour. Commuters who live near US-1 South of I-95 will find it difficult to avoid traffic here. These routes get jammed in all directions, and there are no other options for escape.
As a result of these aggravating scenarios, Miami drivers can expect to miss an additional 47 hours on the road per year, as well as about a thousand dollars in additional charges. An additional fee and a high likelihood of you being late for work or an appointment are also significantly influenced.
So, if you do not want to get stuck in traffic, arrive early to avoid the rush hour madness.
High Volume of Crime Rate
If you prioritize safety as the most crucial consideration in deciding where to live, Miami may be an exception due to its high crime rates.
Over the last year, the city's crime rate, including personal and violent records, was higher than the national average. Nonetheless, communities such as The Islands, North Coconut Grove, and Midtown are safe, with a crime rate that is 60% lower.
What Is the Cost of Living in Miami, Florida? Fewer Taxes Mean More Savings
The Good Side
Enjoy Fewer Taxes
Working individuals in Miami have no personal income tax benefit, allowing you to enjoy your entire earnings as well as your social pension if you retire. Florida collects a 6% sales tax, intangible tax from investments, and a required corporate income tax.
You do not have to pay the tax on inherited wealth or property earnings, in addition to not paying sales tax. Property taxes vary by location, but residents usually receive a rebate if they pay in advance. While inhabitants must still pay federal income taxes and other miscellaneous costs like utilities, moving here might save you a bunch of charges if they watch their expenditures.
Cheaper Utility Costs
You will pay less in Miami because its bills are low in terms of utilities. The average monthly utility expense for a 915-square-foot apartment in the city is $115.27, according to Numbeo statistics. That is over $37 less than the national average of $152.08.
This price includes water, power, garbage pickup, and internet connection. So you can save some money if you reside in the metro, mainly if you constantly use the air conditioner during summer days and the heater over the winter season.
The Ride Here Is Not Difficult and Not Too Pricey
The local government recently upgraded Miami's public transportation system to manage more people, increase routes, and provide equitable pricing. Because of its extensive rides, you do not need a car to move around town.
You can take Metrorail, a 25-mile rail system that costs $2.25 each, and use the EASY card, buy your ticket online, or walk-in at a Metrorail station. There is also the legendary Metrobus, which has over ninety-five routes and costs $2.25 per ride, with children under 42 inches tall traveling for free.
You can also use ridesharing, e-bikes, motorbikes, and bicycles to avoid traffic.
The Bad Side
Other Expenditures Will Cost You More
The unappealing aspect of Miami is that its total living costs are 23% more than the national average. One obvious factor is the area's high real estate prices.
This city's housing market proportion is 142.7 percent, more significant than the national average. Meanwhile, other costs like food are also high, with a resident's minimum food expenditure of approximately $358.70 and a monthly grocery consumption average of $324.53.
On the other side, healthcare costs in Magic City are slightly higher than the national average. The Miami metro area is 6% higher than the national average. The Tampa and Port St. Lucie metro areas are 7% higher than the national average.
It Is Not Easy to Get Your Dream House in An Instant
Because Magic City's property market is booming, it takes longer to find your perfect home than in other metroplexes. This industry's average cost is 142.7, which is more than the national median, so you need a stable job to buy your flat or rent an apartment.
Miami's median home value is $350,000, with a monthly mortgage payment of $1,738. Rent is likewise expensive in this city, with a one-bedroom apartment costing approximately $1,068, a two-bedroom area for $1,355, and a three-bedroom space costing about $1,865.
If you prefer to live in a low-crime neighborhood, you can choose Coral Way, Flagami, and Little Havana, where you can buy a house for as little as $150,000.
Why Work in Miami, Florida? Job Opportunity and Tax Perks Awaits You
The Good Side
Better Income Prospect
Miami became a thriving financial, trade, and manufacturing center worldwide. It is home to huge enterprises and corporations and will always welcome inhabitants to be part of their teams.
Miami-top Dade's private employers, including the University of Miami, Baptist Health South Florida, Publix Supermarkets, and American Airlines, reflect the district's workforce.
Other significant private enterprises, such as Florida Power & Light Company, Carnival Cruise Lines, and Bank of America Merrill Lynch, provide firm, social, and utility services to diverse demands.
You Do Not Need to Worry About Income Taxes
As I previously stated, one of the attractions of working in the Magic City is that employees are not required to pay personal income taxes. Most retirees opt to migrate here since Florida does not collect taxes on their social security pension fund and other forms of payout.
Every working individual enjoys the benefits of taking home a large chunk of their wage without worrying about a generous portion of tax deductions indicated on their pay slips.
Low Unemployment Rate
The benefits of living in this Sunshine City include a low unemployment rate of 2.9 percent, according to the most current Bureau of Labor Statistics data. Its anticipated job growth over the next three years is 42.7 percent, more than the national average.
Because Miami's work market is less competitive than those in Los Angeles, San Francisco, and New York, you can locate your preferred position here with the prospect of obtaining an excellent salary.
This great news is not just for foreigners looking to relocate to the Magic City but for every hopeful who wants to resettle in this Southern Florida Metropolis.
The Bad Side
Modest Minimum Wage
Although there are a handful of fantastic options for people to find work in Miami, it is a significant disadvantage because the average salary in the city is $47,000, while the city's minimum wage is now $10 per hour. It is slightly less than the national median salary in the United States, which is more than $50,000.
If you want to live amid the Art Deco structures of South Beach and spend more on nightclubs and eating out, you will need to find a high-paying job then.
However, residing on mainland Miami or in one of the metropolis's more affordable areas will allow you to live more peacefully on a mid-range salary.
Sure, you now have a better idea of what your life will be like in Magic City, thanks to our extensive analysis of its benefits and cons.
We hope you enjoyed reading it as much as we loved creating it for you. And you may have decided to select Miami, Florida, as your ideal resettlement place in the future.