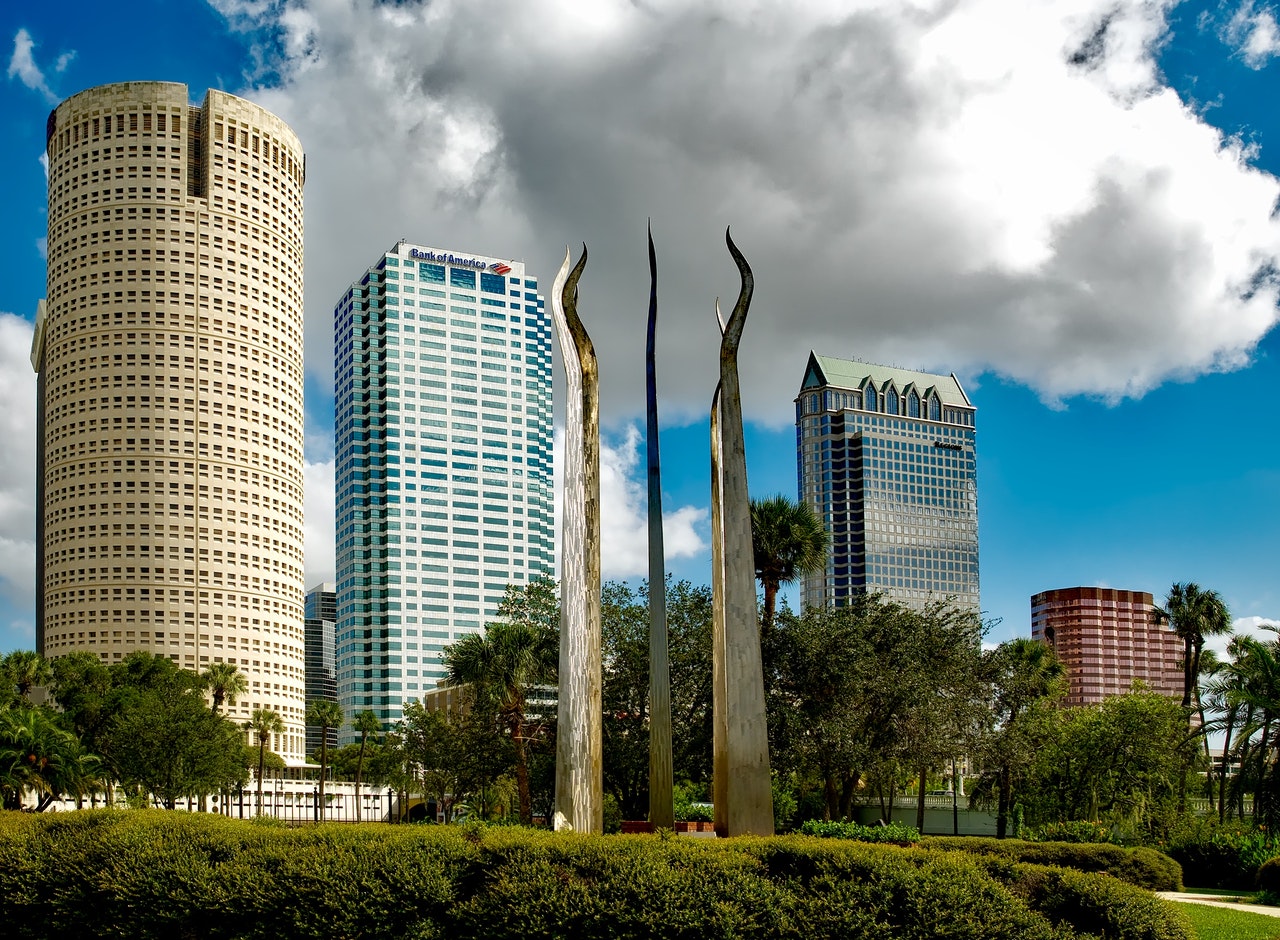 Tampa and Dallas are both affordable cities in the United States. Both are great cities to live in and offer vastly different experiences. Therefore, it is worthy to compare and contrast Tampa and Dallas to know which between the two is the best place to live.
Tampa is a major city in Florida. It is a vast metropolitan that ranked second in terms of population size in the area. It has over 2.9 million in population and still growing in size over time. The city has been a favorite destination and ranked 5th on the best outdoor city by Forbes.
Dallas, on the other side, is another important city in the United States. It is one of the largest cities in Texas, extending to Collin, Rockwall, Denton, and Kaufman counties.
The city of Dallas is also considered the 9th populous city in the United States with 1.3 million in number.
It is the third biggest city in Texas, following Houston and San Antonio.
By population and the number of residents alone, we can say that both cities attract a considerable number of people. They both established a reputation that encourages people to stay and settle. Thus, we are here to determine better each city's offerings. We will be able to know what makes them so attractive in this city comparison.
Is Tampa better than Dallas?
Tampa and Dallas are vastly different from each other. Therefore, it is essential to know each strength and weakness to establish which city is better. Thus, we listed the pros and cons of Tampa and Dallas to see which is the better city.
Living in Tampa
Tampa is a good place to live in the city of Florida. Living in Tampa means experiencing a blend of both urban and suburban feel. You will often see both families and young professionals moving to the city. The city caters to people of all ages. To know the city better, here are its corresponding pros and cons:
Pros
Job opportunities

When moving to a different city, securing a job is a significant concern. Tampa offers residents a great job market wherein finding a job will not be such a difficulty. There is an increasing trend in terms of the city's employment rate. Due to this, Tampa has been considered one of the best places to secure employment in recent years. There are different sectors you can choose from, including health, education, and finance. You will also encounter job listings in tourism and hospitality in the city.

Cost of living

The city of Tampa offers its residents various tax benefits. When you move to the city, you need not pay income tax, inheritance tax, or even estate tax. The exemptions are already massive a deal that can go directly to your savings. You will also enjoy an exemption on paying taxes for pension income once you decided to retire in Tampa.

More than that, Tampa has the lowest cost of living among the different cities in Florida. As a result, you can enjoy lower real estate rates and utilities when you choose to live in this city.

Affordable real estate

The city offers its residents affordable and varying housing options. You can choose from bungalows, apartments, ranches, and duplexes at reasonable prices. The rate can start from $187,000, which is relatively cheaper compared to other cities in Florida. If you are still looking for a more affordable rate, there are lots of cheap housing outside the central city, as well.

Parks and recreational opportunities

Tampa is a large city that offers residents parks and entertainment. When you choose to move to the city, you can enjoy entertainment in varying degrees. You can visit Adventure Island, Busch Gardens, among others.

The city is great for families, too.

It has The Florida Aquarium, Glazer Children Museum, Dinosaur World, and more. Of course, if you want a more local city vibe, you can also explore the Tampa Riverwalk.

Beaches

The Tampa City is near Tampa Bay. Meaning, you have easy access to beaches where you can relax and enjoy the sun. In a few minute's drive, you will be able to explore the cities great life outdoors. It includes Davis Islands Beach, Cypress, Apollo Beach Park, and Gardenville Beach.

Diversity

Another plus side of Tampa City is diversity. The city is very accommodating for people from all walks of life. You can experience varying cultures and beliefs, making your life more enjoyable. You will never have a hard time adjusting to this city because of its diverse neighborhood.
Cons
Public transportation

One of the downsides, of course, is its public transportation if you choose to live in Tampa. You will find it challenging to go around the city if you do not have a private vehicle. In addition, transportation is not very accessible given that it lacks a mass transit system. If you want to commute for work, buying your car or carpool in Tampa is better.

Weather and humidity

Another issue most residents often raise about the city is the weather and humidity. The humidity level in the city can be alarming and uncomfortable. During summers, the temperature can climb as high as 90 degrees, making it unbearable.
Living in Dallas
Moving to Dallas is also a wise decision. The city is one of the fastest-growing economies in the United States. It also offers plenty of employment opportunities making life in the city easier. To get to know the city better, here are its advantages and disadvantages:
Pros
Lucrative job market

The city of Dallas has a robust and thriving economy. Meaning, finding a job will not be very difficult for newcomers. The town has plenty of industries in different sectors. You can find a career in healthcare, finance, IT, commerce, and a lot more.

Dallas is the ideal place for job seekers and even for business owners.

For instance, the Dallas-Forth Worth Metroplex caters to several Fortune 500 companies. It includes Neiman Marcus, Texas Instruments, AMR Corporation, and more. Dallas also offers a high salary rate with an average of $68,000.

Impressive transit system

Another thing the city prides itself on is the Dallas Area Rapid Transit or DART. It is a state-of-the-art transport facility that provides convenient commutes to people. The DART has 62 rail stations as well as 130 bus routes. It will give you better and fast access to different areas around the city. More than that, Dallas has the Trinity Railway Express (TRE) that connects Dallas to Fort Worth.

Education

Dallas is a great city for families too. It offers top-rated schools and educational institutions for your children. The city has the University of Texas, the University of Dallas, etc., for you to consider. It also has art schools and centers that can help you develop your artistry and creativity. For example, you can choose to enroll at the Creative Art Center of Dallas or Craft Guild.

Entertainment and activities

Living in Dallas will never be boring. Your calendar will be packed with loads of activities to enjoy the city more. Dallas has malls for the shopaholic, coffee shops, museums and galleries, and bars. From day until night, the city will entertain you in every way. You can visit the Highland Park Village, AT&T Performing Arts Center, or Arlington for sports.

Sports

Of course, another big win for the city of Dallas is its sports culture. Aside from being a five-time Super Bowl champion, the city also has the Dallas Mavericks of NBA. It is no doubt that the city is home to champions and one of the leading cities in the US when it comes to sports.
Cons
Real estate

As one of the major cities in Texas, the Dallas real estate rate is ever increasing. Since more people are attracted to the city, it creates higher demands for housing and real estate. The average rental rate can start from $1260 and up. Compared to other metro cities like NYC and SF, Dallas is relatively affordable.

Traffic

Even though the city has an impressive transit facility, traffic is still a challenge. It is one of the major concerns of most residents in the city and very unlikely to disappear. Since there is a growing number of people in the city, vehicle build-up is also increasing.
Is Tampa cheaper than Dallas?
If we compare the cost of living between Tampa and Dallas, then Tampa is lower than 3.1% than Dallas. The variance is not much. You can maintain the same standard of living even when you choose Tampa over Dallas and vice versa.
To understand it better, here is the breakdown of significant expenses in both cities:
Consumer prices – 12% higher in Tampa than in Dallas
Consumer prices with rent – 3% higher in Tampa than in Dallas
Rent – 12% lower in Tampa than Dallas
Food and restaurant – 4% lower in Tampa than in Dallas
Groceries – 31% higher in Tampa than Dallas
Based on the data given, some areas are higher in Tampa than in Dallas. It includes consumer prices and groceries. However, the significant expense that people would allot more money is way higher in Dallas than in Tampa. Housing cost or real estate is higher in Dallas than in Tampa. Meaning, you can still live cheaply in Tampa than in the city of Dallas.
Is Tampa an expensive place to live?
No, Tampa is an affordable place to live. It is one of the cheapest cities to live in the State of Florida. When you choose to live in Tampa, your living expenses are 9% lower than the national average.
Meaning, you will be paying less for housing costs, utilities, transportation, and health. These are some of the significant expenses one always considers when choosing to move to another city. Therefore, your monthly payments will be lower if you factor in these areas.
However, you should also know that you will be paying more for groceries in Tampa. The food and groceries are 5% more than the national average. Of course, you can still save up on groceries by being prudent with your monthly spending. Therefore, you can still save a considerable amount of money when choosing to live in Tampa, Florida.
Conclusion:
Tampa and Dallas are some of the most affordable places you can choose to live in the United States. The living expenses in both cities are not as skyrocketing compared to other metros like New York or LA.
These two are some of your top considerations when choosing affordable cities in the US. Yet, as cheaper these cities can be, you can still enjoy the best of things a city life can offer. Both cities have great entertainment, a thriving economy, and employment.
Nevertheless, between Tampa and Dallas comparison, Tampa will still win in affordability.