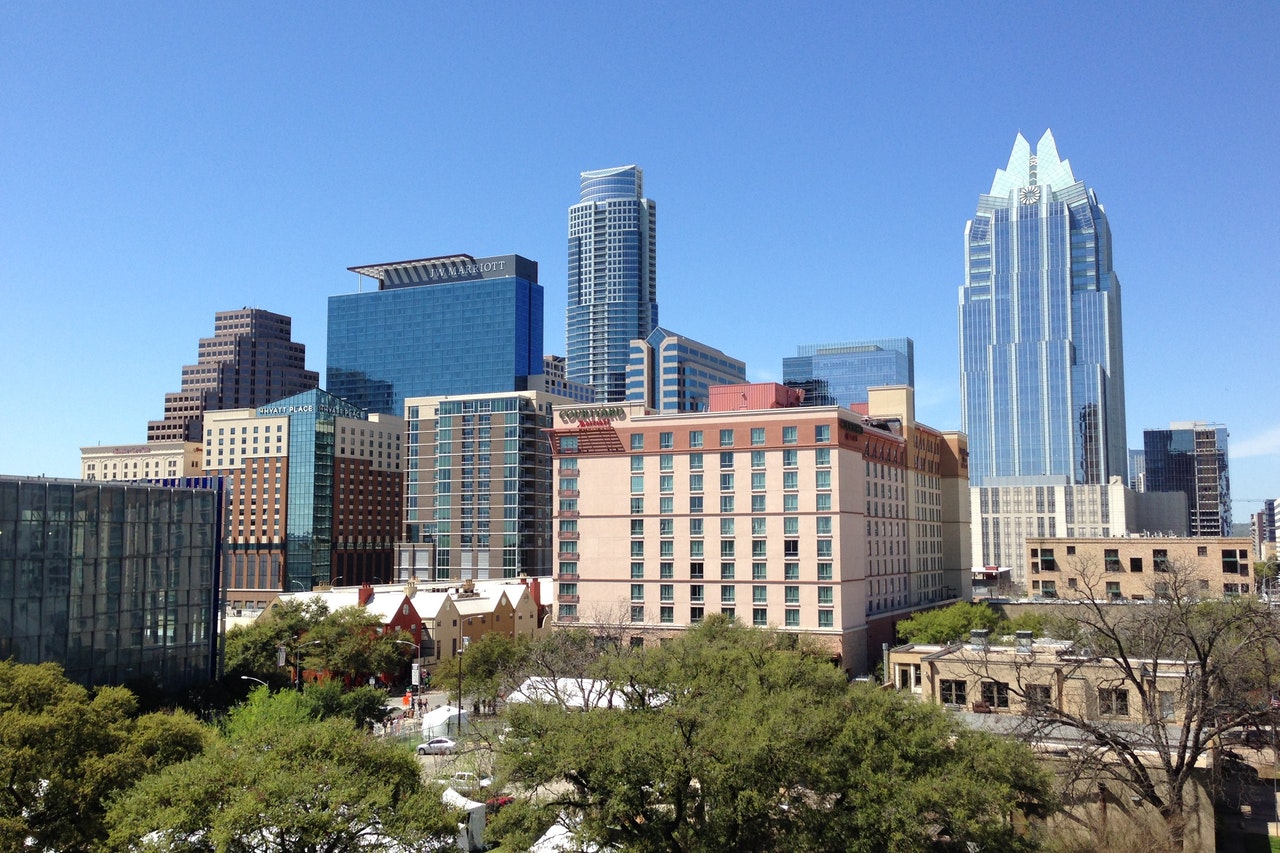 City rivalries are expected in the United States. People would like to know which city offers the best way to live at a more reasonable rate.
The cities always pitted against each other are Houston and Austin. They are two great cities in America with different things to do and explore. In this comparison, Austin is the the best place to live in compared to Houston.
Autin and Houston being just two and half hours apart will surprise you of their dissimilarities. Yet, they are like night and day when you compare. Living experiences are better in Austin than Houston. The Texan city has many key points proving that it is better than Houston.
Why Austin is better than Houston?
Houston is the energy capital, while Austin is a music giant city. They offer distinct ways and means to live a life. They also attract varying personalities and demography.
Austin is better in cleanliness, safety, green spaces, and outdoor activities. Making Austin a better city compared to Houston.
On the other side, Houston is more affordable than Austin. There is cheaper real estate in Houston than in Austin. It has a lower standard cost of living, as well.
Size is very distinct between the two, too. Houston is a vast metropolis with a population twice bigger than Austin.
You will feel a big town vibe in Houston compared to Austin with a small-town kind of energy.
Austin can generate more community-driven relationships. Houston, on this end, is perfect for big urban dwellers.
Houston is a megapolis comprising thirty-three smaller cities. You would expect that there are more available spaces in Houston than in Austin. People are more connected in Austin; they are most likely to build relationships. You have a bigger chance to get quality living in Austin than in Houston, in this regard.
Is Austin or Houston Better?
Considering the quality of living and camaraderie between these cities, Austin is better. The city of Austin can cater to both family and young professionals. It offers a better quality of living compared to Houston.
Here are some key points of comparison why Austin and Houston are distinct from each other:
Job opportunity

In this aspect, both cities can be comparable. Austin and Houston offer a competitive job market. Houston is more focused on the energy, medical, finance, and aerospace industry. The industry provided by Houston attracts more people to move to the city. It offers diversity and wide selections of careers to choose from. The city is also home to construction companies like Transworld, Humphries, and Linbeck.

On the other side, Austin is competitive, as well. Many tech giants have offices in Austin. You can see Dell, Amazon, Tesla, Apple, and Google in the city. The same with San Francisco, the tech industry is booming in this part of the United States. Austin is a place to choose if you want to work in technology and manufacturing. The city attracts many young professionals who want to start a career in tech.

Real Estate

Both cities provide excellent living spaces. Unlike big cities like NYC, these cities have spacious houses, yards, and significant interiors. You will love how you can decorate your home in these cities, as well. You will have more freedom to move around Austin and Houston houses than those significant cities.

In the aspect of the housing rate, Houston is cheaper. Given that it has a larger land area, it has more available real estate spaces than Austin. The rate in Houston is around $185,000, while Austin can go up to $285,000. Austin's population increased by almost 22%, while Houston only increased by 10%. It is the reason why Houston has cheaper real estate. Given that the city has more prominent spaces and slow population growth.

Since there is higher population growth in Austin, housing competition is tight. It has higher chances of house value going up than in Houston. But if you are looking for a long-term stay and want to live a high-quality life, Austin is a better option.

Events

Even though Austin gives you more of a small-town vibe, it will entertain you all year round. Austin has plenty of festivals throughout the year, making the city more attractive. The music in Austin is impressive, too. There is plenty of live music at various venues or places in Austin. Wherever you go, musicians are performing.

Houston, however, has a lot of galleries and museums to offer. The art scene in this city is exceptional and worth exploring. You can take a visit to various museums in the city. It has the Menil Collection Museum and the Museum of Fine Arts.

Food

You will never go hungry in both cities as there is plenty of food to choose from. Austin is home to barbeque places that offer sumptuous barbeque dishes. You will see people waiting to get a taste of the best Austin barbeque. There are delightful Tex-Mex choices in Austin, as well.

Houston has a wide range of choices, too. The city offers Vietnamese, Indian, Mexican, and a lot more. Since it is a more diverse city, food selections differ, as well.

Fitness and green spaces

Austin is home to fitness gurus and lovers. Given that it has beautiful landscape and scenery, many are inspired to keep fitness on track. There are more fitness classes offered in Austin than in Houston. Thus, people in Auston are more encouraged to be fit and healthy.
The city has plenty of parks, trails, and gyms to keep your body constantly in check. You will never run out of physical activity to choose from when you decide to move to Austin.
Is it more expensive to live in Houston or Austin?
It is more expensive to live in Austin than in Houston. There is an 11.2% difference between the two cities' cost of living.
You can save more in Houston than living in Austin. Since Houston is a bigger city, the median income is also higher than Austin. Houston employers pay a higher rate compared to Austin.
Another downside, of course, is housing costs. Real estate in Austin is higher than in Houston. Since Austin's city is smaller and the population is higher, more people will compete to space rate.
Here is the breakdown of how these two cities compare in terms of cost of living:
Consumer prices are 1.2% lower than Houston.
Rent is 9.2% higher in Austin compared to Houston
Food and restaurant price is 26.5% higher in Austin than Houston
Groceries are 4% lower in Houston compared to Austin.
Based on the above, it is way more expensive to live in Austin than in Houston. All the essential commodities and rent are higher than Austin's. Yet, many prefer to live in Austin because of the simplicity of the city.
If you have a family and looking for the ideal city to live in, Austin still wins. The town can cater to the growing family, given that it has lots of activities to offer and explore. It can also provide career opportunities to professionals because of its tech sector. You can both a career and high-potential of quality living in Austin than Houston. Houston may be cheaper, but it is busier and more metropolitan.
Is Austin safer than Houston?
Austin and Houston are both cities in Texas. They are two of the major cities in Texas and consistently compared to each other.
In terms of safety, Austin is safer than Houston. According to the report made by the FBI, it ranked 21st among the 24 cities of Texas. We can say that Austin is a very safe city, given that it is at the bottom of dangerous cities in Texas.
It is relatively an achievement being the least dangerous city in Texas. The report also showed that the murder rate in the city is lower than in Houston, Dallas, and even San Antonio.
The city government of Austin consistently focuses on peace and order. Thus, it is providing its citizens with the utmost comfort and security they deserve.
However, Austin is not as perfect as the data showed. Even though it is the most miniature dangerous city in the state of Texas, crimes persist. There are still occurrences of violent crime in the city. There is even an increase in violent crime in Austin.
The authority should also be paying attention to this. Even though it is one of the least dangerous cities, the increasing rate should be of significant concern.
Is Austin or Houston hotter?
Texas is notoriously hot and considered the most desirable among the states of America. It has the hottest summers and some people find its weather insufferable. You can expect that Austin and Houston are both hot cities in Texas, as well.
Austin is in the middle of deserts and humid regions of the American Southeast. The weather condition in this city is heavily affected by its geography. Thus, it is experiencing a humid subtropical climate with long and hot summers. It also has mild winters, warm springs, and a pleasant fall season.
Even though the city has four seasons, summer in Austin is more popular. You can feel sweltering summers in the city between July and August. The summer can reach up to 32 °C for more than three months or more than 116 days. It is unbearable, especially when you are coming from a cold city.
On the other side, Houston is a hot city, as well. It also experiences a humid subtropical climate like that of Austin. Its temperature is average, especially in the towns near the Southern United States. Unlike Austin that only experiences hot summers, Houston has thunderstorms. It is also being visited by tornadoes making the city dangerous.
Summer is shorter in Houston than in Austin. It only has 106 days of summers compared to 116 days of summer in Austin. Yet, both experience the same degree of hotness during the summer season.
Humidity in Houston is more apparent than in Austin. With this kind of moisture condition or humidity, you can feel that Houston is hotter than Austin.
With summer and humidity combine, summer in Houston is more unbearable. It also recorded the highest temperature of 43 °C. It is a very scorching hot summer people cannot seem to forget. If we are talking about seasons, Houston also exhibits four seasons, and it has mild winters.
Conclusion:
Pitting two Texan cities against each other seems to be a lot easier. Yet, between Austin and Houston, we discovered that they have distinct characteristics. They should be given particular attention. These cities should not always fall under the prominent Texas state stereotypes.
It includes wearing cowboy boots, riding horses, and even the never-fading country music.
They are more than just a Texan state with warm weather and extreme summers. Both cities developed differently and have varying offerings to live your life.
Yet, in this comparison, Austin still wins. The city has a beautiful landscape, plenty of activities to be fit and get entertained. It may be more expensive than Houston, but overall, Austin is the better place to live.