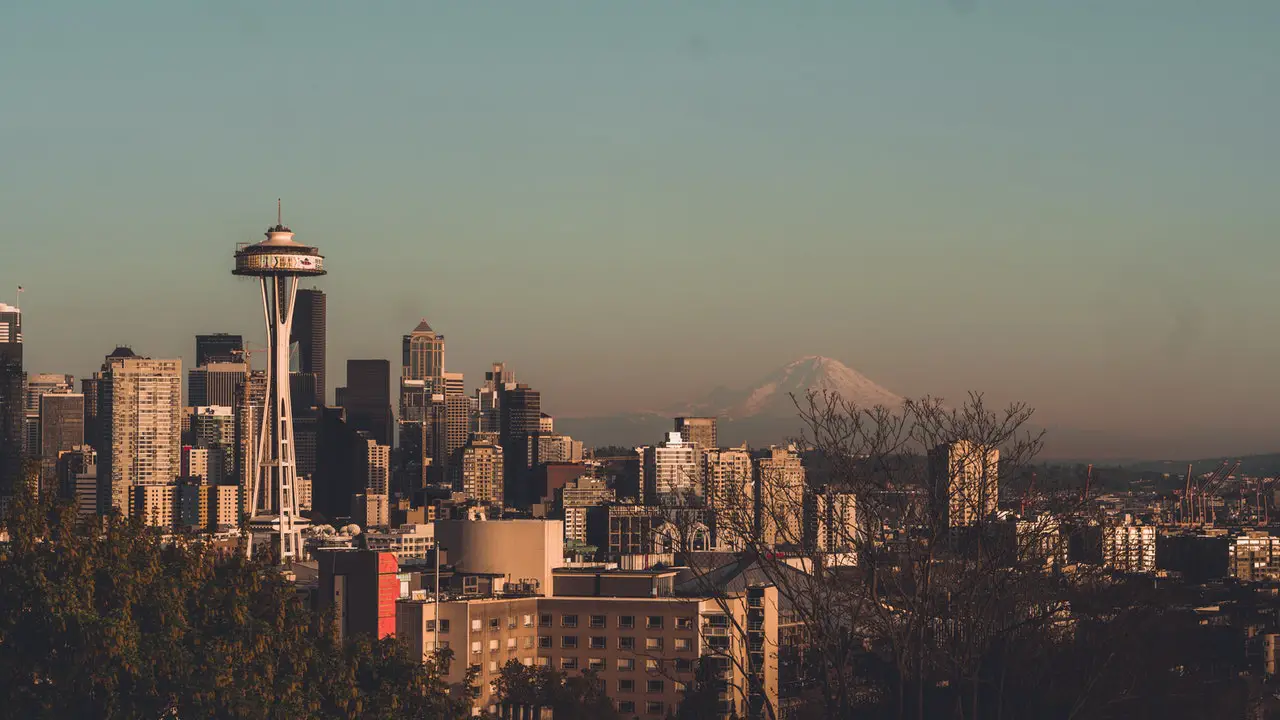 Seattle and Atlanta are geographically apart. They are at the opposite ends of the US, giving the impression that they are hugely different cities. There are more than 2,180 miles of the distance separating them. It equates to approximately four hours of flight getting to each other.
Yet, both cities have a unique flair of their own. They attract varying types of people due to their distinct offerings and characteristics. Atlanta is attractive because of its rich and colorful history. On the other side, Seattle will charm you with its green spaces and waterfront views.
Atlanta, Georgia, or the Hotlanta, is a city that displays traditional southern charm. In addition, it has excellent neighborhoods catering to creative minds and family-oriented people. Thus, it will surely make a great city to move to and build roots.
Seattle, Washington, is also a city of choice. It is dubbed the Emerald City because of its evergreen trees that stand out even in winters. Seattle is a cornerstone of the Pacific Northwest region and a fast-growing economy in the US. So you can expect that this city has a lot of things to offer.
However, between these two? Which city is the best city to live in? Would it be Hotlanta, or is it going to be Emerald City?
Well, let's find out as we compare Seattle vs.Atlanta.
We will assess Seattle and Atlanta's famous attractions, accessibility, safety, and entertainment. It will provide us a better grasp of which city is better. In this way, we can finally decide which between Atlanta and Seattle is the best city to live in.
Is Seattle better than Atlanta?
Of course, Seattle and Atlanta are both beautiful on their own. However, they have distinct offerings that hard to ignore. Thus, we need to weigh some key factors when choosing a better city between Seattle and Atlanta. They include sights to see, gastronomic aspects, public access, entertainment, and safety.
Thus, here are the things we
Attractions

Of course, both cities have something to boast about when it comes to attraction. Each has a unique charm that attracts people and visitors. Seattle has plenty of offerings one could not resist. First, it has the iconic Space Needle standing tall and proud at the city's skyline. The legendary landmark has been attracting thousands of people all year round. Then, you cannot miss the Pike Place Market in front of Elliott Bay. You can get the freshest produce in this area and live a healthy life.

Seattle also has Chihuly Garden and Glass Museum nearby the Space Needle. Artists and enthusiasts alike would appreciate the masterpiece of Dale Chihuly. You can also head to the Olympic Sculpture Park for another display of art and creativity. If you are more on the musical side, you can head to the Museum of Pop Culture, too.

Atlanta, on another side, is insanely full of beautiful things to see. It has a lot of cultural heritage one would not dare to miss. You can head to the Martin Luther King Jr. Historic Site initially. Then, you can go next to the Georgia Aquarium to see more than 100,000 animals and marine life. Atlanta also has parks and gardens available for you to stroll around. It has the thirty-acre Piedmont Park or the Atlanta Botanical Garden. Commercial spaces are also present in this city. Finally, you can go on a shopping galore in Peachtree Center for vast selections of stuff and things to buy.

Food scene

If you are going for sumptuous and delectable dishes, both will not disappoint. Seattle will impress you with vast selections of eclectic food anywhere you go. It would help if you got a taste of Seattle corndog or a local's favorite teriyaki – Seattle style. Or you could visit Ezell's Famous Chicken for the best-tasting chicken you can ever have. Of course, if you want food in one great location, you can always visit the Pike Place Market for unlimited food treats.

Atlanta, on this site, is also a force to be reckoned with. The popular Hotlanta offers you a hearty food scene that you cannot ignore.

It has the traditional southern twist the city always boasts about.

You can visit the 'The Varsity' for chili cheese dogs operating since 1928. If you want variety, there are also famous Szechuan dumplings which you can choose from. You can also visit the Busy Bee Café or the Atlanta Food Truck Park for more authentic and great options. You will never run out of affordable food options when you move to this part of Georgia.

Transportation

Seattle has a transport system that can help you get around the city. You can use the King County Metro Transit bus system to reach downtown and the city's suburbs. The design makes moving around the city more accessible and more convenient. If you want a different approach, there are also modern streetcars available for you. It will take you to other spots, including Chinatown, Capitol Hill, or South Lake Union. There is also the Seattle Center Monorail that will take you from downtown to Queen Anne Hill. It is also a comfortable way to go around the city.

Atlanta, on one side, has the Metropolitan Atlanta Rapid Transit Authority or MARTA. It is one of the fastest ways to go around the city, especially if you avoid traffic and rush hour. The transit system has two lines. The first line can go from south to north and from the airport to the North Springs area. The other one will take you from Indian Creek to Hamilton E. Holmes directly. The system also provides you more accessible ways to go from north to south and from east to west. If you prefer other options, there are also bus lines that you can consider. It is cheaper but can take you to the significant Atlanta attractions. Some would say that it is better to use public mass transport than drive your car in Atlanta. It is a challenge combating the traffic and beating the road congestion.

Nightlife

Of course, another way to see whether a city is fascinating is the nightlife. First, of course, you would want to know if the city never sleeps and how vibrant it is during the night. Well, Seattle, in this area, can exceed your expectations. The town has several places for you to get some fun. Capitol Hill, for instance, has a wide array of bars and lounges for you to choose from. You can try the Tavern Law or even Seattle's Cha Cha. Another area not to miss is Ballard Avenue. It has stellar bars and classic Irish pub that would entertain you throughout the night.

Atlanta, likewise, has full of surprises, as well. The Hotlanta is notoriously known for being a party town. It has a limitless number of bars and nightclubs, making the city alive when the sun sets down. You can head to the midtown area, where your options are innumerable. There is the Whiskey Park or the CosmoLava. Peachtree Street is the place to be if you want a home with a massive concentration of pubs and clubs. It has high-end venues, including the Opera Nightclub.

Safety

Another thing to consider when choosing the best city is how safe it is for residents. In the safety aspect, Seattle has a good reputation for being a safe city. You can be worry-free walking alone, even at night. Downtown is also safe, but there are still areas to be avoided. For example, you need to take extra precautionary measures when in Belltown or Capitol Hill.

On one side, Atlanta may have existing issues about having potential crimes. But these are mainly concentrated around the east of downtown Atlanta. Also, it would help if you were more careful when on the train system, as there are incidents of minor crimes. Despite all these, Atlanta, in general, is also a safe city. Minor offenses may be present, but it is entirely normal among many cities in the United States.
Is Atlanta an expensive city to live in?
Seattle is notoriously known as an expensive city to live in. Housing prices and even essential commodities are above the national average. So it would help if you prepare yourself when choosing to move to Seattle because of its cost of living.
Likewise, is Atlanta as expensive as Seattle? How does the city compare with Emerald City? Well, let's assess the significant expenses you should consider when choosing to live in Atlanta:
Housing prices

The primary consideration when talking about living expenses in real estate. Atlanta, like Seattle, has an above-average cost of living. The median price for a house in the city can reach $184,000, which is still lower than Seattle. If you are renting, you should allow $1,500 to $2,000 for a family house in the city. If you want lower housing rates, you can choose homes and apartments in suburban or rural areas. These areas still have affordable housing rates without compromising quality.

Transportation cost

Atlanta may have a public transit system that provides commuters affordable transportation. But the design is minimal, that some people would opt to drive their car. If you prefer general commuting, you will be spending $95 a month for a regular pass in MARTA.

If you want a more convenient ride, the city has Uber and Lyft that will cost you more. But if you own a car and drive yourself to your destination, you are in luck, as the gas price is below the national average.

Taxes

Well, if you will be considering the taxes in Atlanta, it is at the national average. The property tax, surprisingly, is lower than the national average. You can also celebrate that the income tax is also below that the country's national average. Thus, you will have savings from tax when you choose to live in Atlanta. It is also a tax-friendly city for retirees, as the city does not add tax for social security benefits.

Food and grocery

Coming next to your top consideration is the grocery expenses. Atlanta is an excellent place to live in when you are factoring in food and grocery expenses. The cost is way below the national average. Meaning, you can only spend $350 per month on groceries, depending on your lifestyle.
Atlanta, compared to Seattle, is an affordable city to live in. Seattle is more expensive than Atlanta. However, the housing prices and necessities are way lower in Atlanta than in Seattle.
Conclusion:
Atlanta and Seattle are two cities on the opposite sides of the country. One would expect that they are distinctly different on so many levels. Well, it is partly true. Seattle will stand out in terms of sightseeing and famous attractions. Atlanta, on one side, will win in terms of affordability.
Depending on your priorities and budget, you can choose either of the two. Both will grant you a comfortable way of life given that you get a job and a stable income. However, disregarding the cost of living, Seattle will surely be the best place to live in.