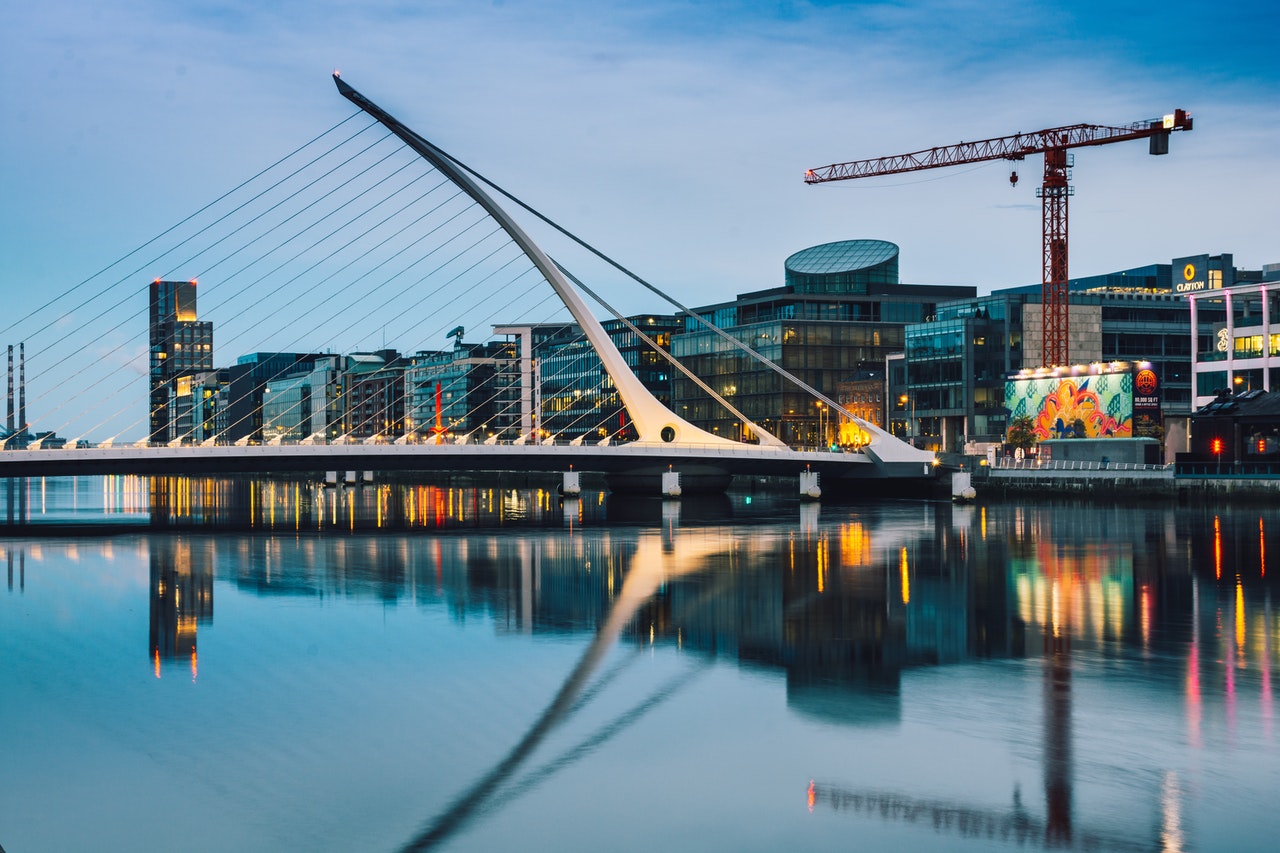 When it comes to the quality of living, Dublin ranks higher than most cities. Dublin is better than London in many ways. This is according to an international survey. The Mercer's Quality of Life survey ranked Dublin in 34th place. This makes the city the highest-ranking city in Ireland and the UK. Also, Dublin has a more relaxed vibe.
In all honesty, London is the more popular city between the two. But between Dublin and London, when the chance presents itself, which is better? Where would you live?
The truth is, both cities are great. They both belong to some of the most livable cities in the region. But despite this, both cities differ slightly in the vibe they exude.
So, which one is it?
Let's take a look.
Affordability
To be very honest, both are expensive cities. In fact, both can be more expensive than most cities in Europe.
But we'll talk more about that later.
Atmosphere
Both cities have amazing vibes. But as we mentioned earlier, they differ slightly in many ways.
Dublin is more of the city that gives off a small-town vibe. London, on the other hand, gives off more of a big city feel.
So, between the two, it really depends on which vibe you prefer.
London is for you if you are more into the big city and exploring the arts and culture. But if you are more into basking in an amazing local hospitality, it should be Dublin for you.
Food and Dining
When it comes to the food scene, both cities are amazing.
But London presents more variety than Dublin. When it comes to its population, London has a more diverse pack of inhabitants. This, in turn, brings along influences from different cultures and backgrounds.
So, if you prefer a more diverse set of options, London is yours to explore. Dublin, on the other hand, is simpler and more traditional than London.
The Sights
When it comes to tourist attractions, it should be London.
London presents you with more options when it comes to tourist attractions. From historical and modern landmarks, London will surely deliver. This is because, in the first place, London is a city that is rich in history.
The city is rich in history. This is also a modern city that brings with it different activities that you can experience.
Dublin is a much smaller city with lesser options when it comes to sights and activities. But, if there is one thing about Dublin, it is nature. If you are the kind who basks in the beauty of nature, Dublin is yours to explore.
Get on the road and be one with nature. We are sure you will enjoy Dublin.
The Locals
If you are the type who enjoys the warm hospitality of the locals, look no further than Dublin.
The locals of Dublin are just some of the nicest around. They're one of the most welcoming as well.
When in the city, one can easily strike a conversation with a local, whether at a bar or a café.
London is more of like a big metro. Think of New York City. The locals are usually rushing to and from places. They always seem to need to go somewhere.
Nightlife
The differences between the two cities are more defined when it comes to nightlife.
London presents more options when it comes to bars and the likes. Dublin is more traditional.
A night out in Dublin means you get to gobble up pint after pint of ale in a local bar. There is live entertainment. The roads are usually safer and easier to navigate, even in your drunken stupor.
London, on the other hand, has more options. They have pubs, bars, and clubs. They have live entertainment, performances, and a lot more.
Which is more expensive, Dublin or London?
In previous years, London was more expensive. Recently, more and more resources claim that Dublin outranked London. This is when it comes to the cost of living. Here are a few things to know.
Transportation
When it comes to transportation, Dublin presents more advantages than London. The city has easy access to public transportation like buses, trams, and trains. They call it the DART.
Through this, one can go from point A to B… easily. They're also cheap, with prices depending on how far you are to your destination.
There are also monthly bus tickets that cost around 134 Euros. Like the tram tickets, the train tickets also depend on how far you are to your destination.
London's transport system is very well-connected. It has an underground train system everybody relies on. Aside from that, there is also an over-ground system and a DLR system. Plus, there are over 700 bus routes and river bus routes.
This maximizes your options when it comes to transportation in London. Train tickets would depend on how far you are to your destination. However, when you are taking the Oyster card, it will cost you anywhere from 131 to 340 British pounds.
This should be anywhere from 150 to almost 500 Euros.
Food
When it comes to meals, we give them to Dublin. A meal at an inexpensive restaurant in Dublin would cost you around 15 Euros. In London, the same meal would be about 17.50 Euros. That is just in an inexpensive restaurant.
Once you explore the mid-range ones, prepare to pay about 69 Euros for a three-course meal. In London, it would be around 70 Euros.
For some reason, London is cheaper when it comes to fast-food restaurants. But while it is cheaper, you can never live through life living through burgers, can you?
Utilities
Your total cost of living is always affected by the amount you pay for the utilities. This is your level of comfort. And this is something you can simply not ignore.
Dublin is, by far, cheaper than London in this aspect. And the difference is that huge.
For an 85-square meter apartment, expect to pay an average of 156 Euros in Dublin. This would already include your electricity, heating, and cooling utility costs. In fact, utility costs in Dublin are so cheap. This amount already includes water bills and garbage disposal.
In London, the same amount of services would cost you around 205 Euros. This is a difference of 50 Euros if you think about it. And 50 Euros in Dublin can go a long way!
Rent
The most important commodity when moving to another city is housing and rent. This would comprise a bigger chunk of one's salary. And while it takes a bigger percentage of your monthly budget, it is also the most important aside from food.
Dublin is winning over London in this aspect.
Let's take, for example, a one-bedroom apartment in the city center. In Dublin, this would amount to about 1,600 Euros. In London, there is a difference of about 350 Euros. London's one-bedroom apartment in the city center would cost you around 1,900 to 2,000 Euros.
Should you wish to rent a little bit outside the city center, expect to pay about 1,350 Euros in Dublin. In London, it would be around 1,450 Euros. The difference may be a bit smaller. The rent may be a bit cheaper. But one must also factor in the cost of transportation when living outside the city center.
If you are moving in with your family, the difference in costs between the two cities would be much larger.
A three-bedroom apartment in the Dublin city center would cost around 3,025 Euros. In London, the same apartment in the same location costs around 3,720 Euros. That would be a difference of about 23%. And that's a lot!
As we mentioned earlier, the cost of rent is one of the bigger chunks taken away from your budget. And it is also one of the most important.
It is thus essential that before moving, one must consider these costs.
It would be good enough if, before the move, you already have a job waiting in the new location. But if you don't have a job yet, that would be a bit hard.
And speaking of jobs, how much should one earn in each city to live comfortably?
In London, you need to have a monthly salary of at least 5,500 to live well. In Dublin, you only need at least 5,100 Euros to be comfortable in life. And this is after-tax.
So, if you're moving to any of these locations, be sure to have a job before moving. And if you have a job waiting, it is wise to ensure that you are at least aware of how much you're getting.
Is Dublin more dangerous than London?
When it comes to the number of homicides, Dublin is losing. Dublin has more cases than London. London has far lesser homicides compared to Dublin. In a year, Ireland would have a lot of homicide cases, a number of which would occur in Dublin. Not only that but when crimes happen in Dublin, rarely do you find anyone charged.
Suffice to say; one is most likely to be a victim of homicide in Dublin than in London. When one looks at the figures, there is a 9% difference between the two cities.
But if one should look at the numbers, Dublin is not on the top when it comes to the number of homicides in the region. Scotland tops the list with a murder rate of 1.6 for every 100,000 inhabitants. Scotland tops the list in the whole British Isles region.
Northern Ireland is in second place together with Ireland (where Dublin is). Both these countries have a homicide rate of 1.2 for every 100,000 people.
England (where London is) and Wales are taking the last spot with a homicide rate of 1.1. This should be 1.1 homicides for every 100,000 inhabitants.
But while homicides are more common in Dublin than in London, it is a different story about robbery.
Robbery is twice as common in London compared to Ireland. This can partly be because London is more touristy than Dublin. Especially in touristy areas, pickpocketing is a common offense. This multiplies the number of robbery cases in London compared to that of Dublin.
For every 100,000 inhabitants, there would be about 137 cases of robbery in London. In Dublin, it would be 56 cases of robbery for every 100,000 inhabitants. This is a huge disparity when it comes to robbery cases.
This is also the same story when it comes to cases of assault.
Some contend that victims of assault in Dublin may not be that common. For some, it may be because victims are not as willing to report cases as those in London.
This claim may not be, at all times, substantiated. But it may ring true at some point.
Another factor that may cause the disparity between these numbers is the definition. Definitions of the word "assault" between two cities may differ. This means that not all assault cases in London may be usually considered as such in Dublin.
London has about 730 cases of assault for every 100,000 inhabitants. The city is only second next to Scotland, where there would be 1,487 cases for every 100,000 people.
On the other hand, Dublin has only about 90 cases of assault for every 100,000 individuals. This may be a huge difference when one compares it.
One could probably surmise that Dublin is far safer than London. But it depends on which angle you look at.
Because if we talk of smaller crimes like robbery and assault, yes, Dublin may be safer.
But if we look at homicide cases, Dublin has a higher number than London.
It actually depends on how you look at it.
Because no matter which city you are in, there is always a need to exhibit caution. Without it, one can always be a victim of crimes, even in the safest city in the world.
—
In general, London is an amazing city. But when one looks at the bigger picture, Dublin is on another level.
London is rich in history and diversity. Dublin also has that. But Dublin is more relaxed than London. The city exudes a homey vibe.
The quality of life in Dublin is higher than in London. It is cheaper, too. And what could be better than that?
Nothing.
So, Dublin, it is then.