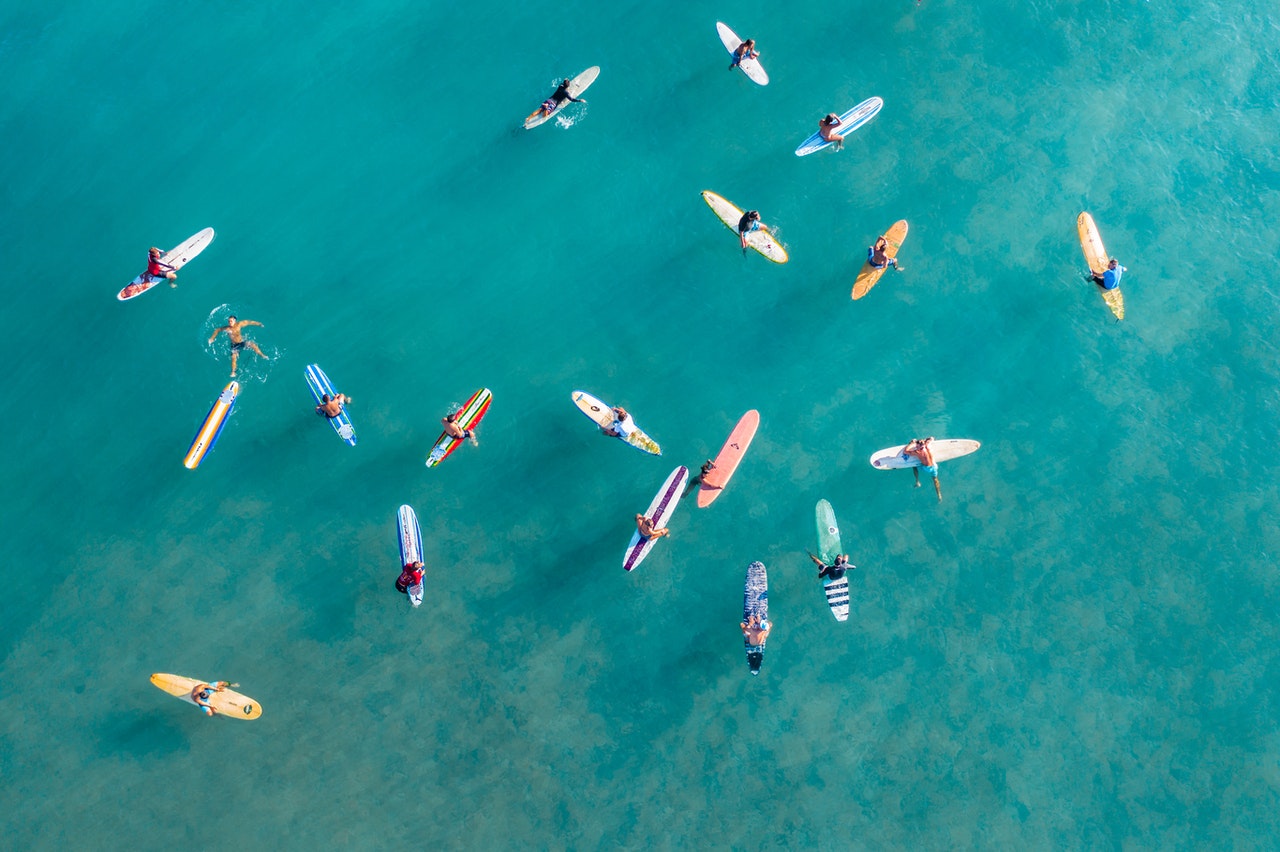 The islands of Spain are perfect destinations for couples. Menorca is a perfect destination. Majorca and Lanzarote are romantic getaways you shouldn't miss as well. And who could ever forget Ibiza and Fuerteventura?
Some romantic goals also have the sun, sea, and sand included.
If you are one of those whose romantic goals include a splatter of Vitamin D, Spain's islands are undoubtedly perfect for you and your beau.
The country has a combination of good weather, scenic views, and pristine beaches. You can also add to the equation some mouth-watering dishes like paella and tapas. You got yourself a perfect romantic vacation.
But which islands should it be?
Here are a few perfect spots you could try.
Menorca (also Minorca)

Menorca is perhaps one of the most beautiful Mediterranean islands.

And this is the ideal island for some romance.

It is small. But despite this, it has more than 50 beaches in total.

Add to that are horizons filled with pine trees, rocky caves, and cliffs. Plus, there are canyons and quaint little villages for you to explore as well.

There are ancient remains and rock mounds for the history buff.

The island is certainly worth a visit.

Majorca

Majorca gives you and your beau a romantic vibe the moment you step on the island.

Its capital is Palma. And it is a food lover's paradise.

The island has a bustling nightlife. But aside from the nightlife, it also boasts of sandy coastal beaches as well as mountain villages.

You can visit ruins and drop by the charming shops that dot the island's cobblestone paths here.

And finally, would you ever forget the beach?

Head on to the beach and spend your afternoons away in those soft, white sand. Or wake up from a nap and take a dip into the crystal-clear waters of the Mediterranean.

I want to focus on the beach. But did you know this island also has a vintage train that still works?

Ride that train from Palma to the town of Soller for a romantic cocktail at sunset.

Lanzarote

It is an island of hidden caves and beautiful beaches. It boasts of sumptuous tapas in its villages and a wide array of water activities.

This is Lanzarote, your perfect romantic getaway in Spain.

When on the island, never miss the Green Caves. They call it the Cueva de los Verdes.

The Green Caves is a group of tunnels that once brought locals to safety from the pirates. Now, this labyrinth of caves is a must-see destination when on the island.

Another activity that fuels all that romance is a boat trip to La Graciosa. It is a tiny island near Lanzarote.

This island is so tiny. There isn't much to see but just the perfect beaches. Now, who wouldn't love that?

Ibiza

You and I know the island to be the party island of Europe.

But it has a romantic side to it most of you may not be familiar with.

There's Cala Xuclar with its perfect beach on one side and a forest of pine trees on the other side.

The beach is perfect for swimming and just lazing around with your loved one.

And don't forget Ibiza Town.

Walk along its beautiful streets, buy some gifts from its charming shops, and relax while sipping that coffee from a local shop.

Don't miss out on the island's magical sunset to end your extraordinary day.

Fuerteventura

What is a romantic beach holiday without the whole day spent in the water?

Fuerteventura is perfect for a couple who loves the water as much as I do.

There are a lot of activities here in store for you. Windsurfing is one. But aside from that, there's also sailing and surfing. Kayaking also makes it to the list, as well as snorkeling.

If your perfect romantic getaway involves just lazing around by the beach, the island also has that. It has miles of powder-white beaches.

It's all sun, sea, and sand. There will never be a gloomy day in Fuerteventura.
Which Spanish island has the best beaches?
Spain's islands are some of the most beautiful in Europe. And so are its beaches. The beaches in Gran Canaria, Ibiza, and Menorca are the most astounding.
Spain's most famous islands are the Balearic and the Canary Islands.
And the reason why these islands are famous is primarily because of their beaches. These are beaches every traveler, whether solo or as a couple, would die for.
Gran Canaria

The island has one of the country's largest cities.

Your beach destination on this island is Las Palmas de Gran Canaria.

It sits right on the northern coast of the island. It is also one of the most developed areas to date.

There is a lot to enjoy in Gran Canaria.

The island has dunes, mountains, and biking trails. And of course, its beaches are just some of the best the world has to offer.

You can surf (or learn how to surf) while here. Or you can also bask in any of the island's diving spots.

Now, how's that for a start?

Ibiza

You know, Ibiza isn't just about the parties.

As mentioned earlier, its beaches are also top-notch.

What is impressive about Ibiza beaches are the extremes.

Suppose you want a beach with all the touristy attractions, head on to one side of the island. There, you will get fresh food, handicrafts, and everything else a tourist buys from a beach stand.

On the other hand, another corner of Ibiza is pristine and quiet. Not quite the popular-among-tourists type of beach. But it has the scent of pine trees and the smell of saltwater combined into one.

Now, which is yours to take?

Your choice!

Menorca

What sets Menorca (also Minorca) apart from other beaches in Spain is the seclusion it offers.

The island is a bit underdeveloped compared to the others. The beaches are beautiful and more secluded.

If you're into a quiet beach getaway, this is the place to go.
What is Spain famous for?
There's more to Spain than bullrings. Spain is also famous for its beaches. The world also reveres Spanish football as one of a kind. Finally, La Sagrada Familia, Spanish cuisines, and Ibiza all make Spain a popular destination.
Spain is a country of contrasts.
It is a country so easy to describe. And yet, most tourists would also find it hard to focus on one or two aspects of the country they love.
Without a doubt, Spain is an amazing country to visit.
It has great food, beautiful people, and rich history. Add to that is the country's immense architecture that makes visiting quite an experience.
Spain always has something to offer everyone who visits.
Whether you crave some adventure or simply want to devour its dishes, Spain has it. There are party places in Spain and touristy spots you should not miss.
In short, there is always something for you, no matter what you come here for.
I can't perfectly list everything here that Spain has to offer.
But here are the top things that make the country popular among tourists.
Beaches

We mentioned this earlier, and we will do it again.

Spain is a country so blessed with Mediterranean waters.

It is a country with beautiful coastlines and perfect, heavenly beaches.

The truth is, the country has more than 3,000 beaches. And this is the country with the greatest number of beaches on the continent.

These beaches are all clean, mostly untouched, and are all virgin from human intervention. This means that the most that you can see are beach stalls, gift shops, and restaurants here and there.

This is nothing short of a paradise.

The resorts here are also cheaper compared to other beaches in Europe.

Coming here with your loved one ensures you of afternoons basking in the sun.

La Sagrada Familia

If you are familiar with art and Spain, you will be familiar with the famous Gaudi.

His name was Antoni Gaudi. He was an architect who designed many buildings in the city of Barcelona.

Gaudi is famous for many of the things built in and around Barcelona. But his most memorable of all is La Sagrada Familia.

La Sagrada Familia is in Barcelona. It is a Roman-Catholic church that began construction in 1882. Up until this time, the construction is not yet finished. Its expected finish date is still five years from today, in 2026.

The church is a UNESCO World Heritage Site. Although incomplete, what exists will never fail to awe you.

The construction is skillful in every sense of the word. It is Gothic. It is Nouveau Art. The church is majestic no matter which angle you look.

Spanish Football

If you want to know what crazy loyalty is, look no further than Spanish football.

This is more like religion.

The country is football-crazy.

Football is the country's most popular sport. Naturally, the locals are pretty good at the sport as well.

Spain has, in all these years, won at all football tournaments at least once.

There are many sports teams as well in the country. There are many sports teams as well in the country. Real Madrid and Barcelona are the most famous.

Not only are they the greatest teams. But they are also the richest and the best the country has to offer.

Paella

Spanish cuisines are some of the best in the world.

When all you think about are tapas, there is more than Spain can offer. You see, each region has a distinct flavor of its own.

One of the dishes that differ from one region to the other is paella.

This is the most popular dish when in Spain. Some would surmise that paella is Spain's national dish.

It is rice-based with beans, saffron, and olives. Throw in a lot of herbs and spices, some meat, and you got yourself a paella.

Coastal towns and cities have seafood paella. Other villages in the mountains have their versions of the dish.

But the original paella is in Valencia.

Despite that, you can never run out of paella anywhere you go. Whether it is the original Valencia paella or a seafood paella in some coastal village, all paellas in Spain are amazing!

Ibiza

Do you know what they say about great things coming in small packages?

That's Ibiza.

You see, I can talk about Ibiza all night long. And that simply shows how much I love this little island famous for its never-ending parties.

But anywhere you are in the world when you ask what they know about Spain, you always hear them mention Ibiza.

Well, why not?

It has shacks on the beach that serve all the types of Spanish cuisines and bountiful cocktails. There's live music everywhere. And this island is the birthplace of some of the most famous EDM artists in the world.
Why is Spain so popular with tourists?
Spain is perfect in so many aspects. You will have tons of reasons to visit, from the food, the UNESCO World Heritage sites, and the weather. Here are the top reasons why tourists love Spain.
Millions of tourists flock to Spain all year round.
And this is for a good reason.
Spain is everything you and your loved one have wanted.
And here are the top reasons why.
A Food Haven

Of Europe's top ten best restaurants, four of them are in Spain.

Spain has all the offerings of a foodie. Whatever your budget is, there will always be something for you and your never-ending craving for food.

The Spaniards adore food!

Everything is fresh, whether it's seafood or farm produce. Plus, you can get all the paella and tapas that you can ever want.

Climate

If there's something you can ultimately love about Spain, it's the weather.

Well, who wouldn't? The country has the sun shining almost all year round. And this certainly is reason enough why Spain attracts millions of tourists every year.

You know how the sun's warmth makes all the difference. It takes away all that gloom.

So, grab that cocktail and enjoy the Spanish climate while you can.

UNESCO World Heritage Sites

Out of all the countries in the world, Spain has the third greatest number of UNESCO world heritage sites. The first two are China and Italy, in case you're wondering.

Anyway, Spain has 45 heritage sites. And these sites are reflections of the country's rich history.

There are numerous places to see in Spain, not to mention the exciting activities you get to enjoy too. From the Hercules Tower in the north to the Alhambra fortress in the south.

This is why you should get into that computer and book the next flight to Spain.

See you there!