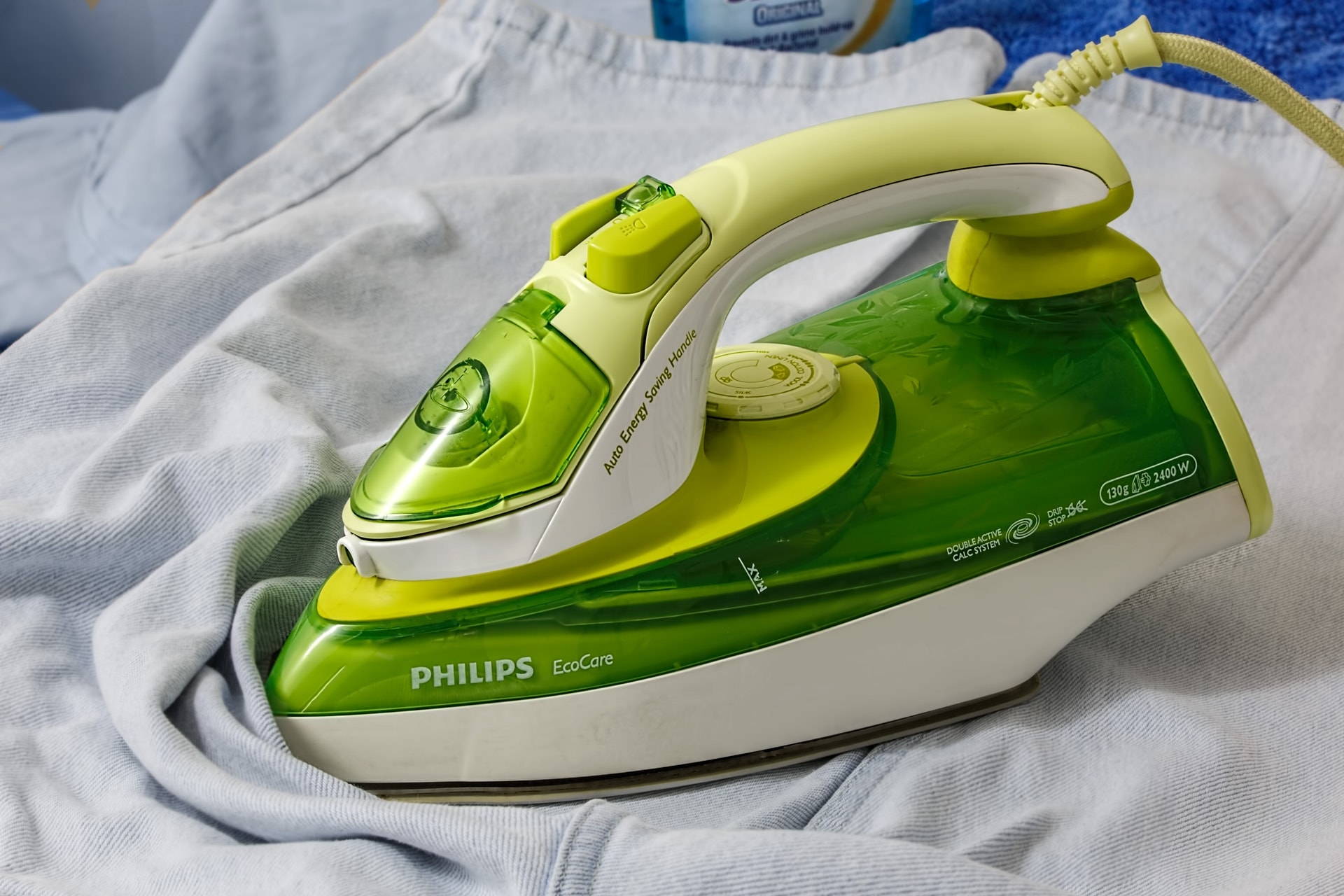 Traveling from country to country reveals some peculiarities in how hotels treat guests. You will learn that hotels in Europe are different from hotels in the United States.
Amenities are lacking in European hotels while available in American accommodations. On the other side, there are amenities in Europe that a regular hotel in other countries does not have.
As a seasoned traveler, you often notice these differences. It makes travel more exciting and always a learning experience. One thing you usually notice is whether the hotel provides iron and ironing boards.
Select hotel rooms in Europe do provide irons to guests. There can be iron in your room, or you can request the reception, and borrow one. Some European hotels incorporate iron as part of hotel room necessities.
The presence of iron in rooms is now a global standard. Plenty of international hotels intend to attract business travelers. The iron and ironing boards are now the must-have of this demography. Businessmen and women need to wear polished and non-wrinkled clothes in meetings. Hotels are often required to meet such necessities.
It is the same with European hotels. In case no iron is provided in the room, you can easily ring the housekeeping to give you one. Iron or even ironing boards are always available when guests request them.
What does European style hotel room mean?
Traveling to Europe means experiencing an authentic European style hotel. Of course, some countries would advertise 'European style' to attract guests and profit. Going to Europe and booking a room is the best way to experience 'European style.'
So, what does a European style hotel room mean?
People who traveled to Europe noticed several characteristics of a typical European room. It is highly observable, especially when you compare it to the American standard.
A European style hotel room is typically small compared to standard American size. You will notice that the room layout is different in European hotel rooms. You can notice the difference in amenities, too.
Here are the distinct characteristics of a conventional European hotel:
Regular small room size

It is normal for a European hotel room to be not as spacious. Rooms in Europe are small that are usually situated in a century-old building. Most hotels in Europe are converted into ancient structures, making them old or ancient. This style only added to the charm and uniqueness of a European hotel.

Bathroom with bidet

The bathroom layout of European hotel rooms is different from their US counterparts. Most of the areas are smaller than the standard size of an American bathroom.

Compared to American bathrooms, where tissue is abundant, European bathrooms have a bidet. This feature is a staple of European culture. You would expect that most of the bathrooms in Europe have a bidet.

The bathroom has a classic design with marble and fine modern materials. The showerhead, like the room, is small, as well. It is slightly lower than American showerheads.

Electric outlet is different

The standard hotel outlets in Europe is 110V. It is not the same as 220V in the United States. When you bring appliances with you, be sure to have a converter as well. I recommend preparing adapters once you travel to a European country. It will ensure that your device or gadget will work well with the outlet.

Twin beds are the norm

Most hotels in Europe have twin beds. Even when you book a solo room, you will be surprised that a twin bedroom is your designated room. Twin beds are normal in European hotels, so do not be surprised when assigned to one.

Small elevators

Unlike other elevators in other countries, European elevators are only small. It can only carry a small number of people. The elevator can only fit in around five people in one round. Of course, it is a small number of people. You are encouraged to take the stairs though if you are not comfortable using the elevator.

Limited supply of towels

Housekeeping does not replenish towels every day. Hotels choose to be more economical to save money. Hotels recycle towels. So, if you want fresh towels daily, you can easily request them from the hotel staff.
Do European hotels provide toiletries?
Toiletries are bathroom amenities that you usually find in a hotel. They come in small sizes like bath gel, shower caps, toothbrushes, combs, and even shaving kits.
Luxury hotels provide complete toiletries in a hotel room. They replenish it every day, once the housekeeping visits for cleaning.
Plenty of European hotels do provide toiletries. They give you the basics like shampoo and body wash, as well as a toothbrush kit. However, do not expect a counter full of toiletries in a traditional inn or mid-range hotels in Europe.
What does a twin room mean in Europe?
International travelers are often perplexed when they booked a twin room in Europe. There is plenty of twin room or double bed options on hotel booking sites in Europe. You may confuse this as one single bed with the size of a double bed frame.
Yet, this is not the case. When you clicked twin rooms on booking sites, you will get two beds in one room. Meaning, two separate beds, and mattresses are waiting in the room.
Twin rooom in most European hotels means two separate beds in a room. They are separated by bed side table or a night lamp. It is not the standard western twin room most of us know. Europe has a different definiton of twin room than other countries.
The bed size European hotels refer is not the standard American size. When you book a hotel in Europe, always ask what kind of double bed the hotel has. Otherwise, you will see yourself pushing two beds together to get the 'double bed' you have in mind.
Another peculiar thing you will notice is the bedding system in Europe. Duvets are normal in European countries. Yet, unlike in America, you only get one duvet in a room. In Europe, just like the twin beds, there are two duvets as well.
It seems to be a bit strange for others, but this kind of hotel room system is completely normal in Europe. So, when you visit the continent, do not be surprised by this peculiarity.
If you want to make sure your sleeping situation in European hotels, you can always call or write to them. You can ask about the specifics and what you are getting in the booking.
Why are there no shower curtains in Europe?
Another thing that may baffle you is the shower curtains in Europe. You will most likely encounter a shower room with a half-closed bath area in any part of the continent. To some extent, no shower curtain at all.
The general feature of a European bath design is the curbless, tiled, step-in shower. You will often see this design in a European bath, even in hotels.
Plenty of hotel rooms are small in Europe, and the bath design perfectly complements the room's size. The curbless feature makes the entire room look spacious and open. The continuing flow of the tile creates an optical illusion that the bathroom is larger. No tub or shower door demarcates the area, making it look smaller.
The design is common in Europe. It is not only to make the room look open and spacious, but also practical. The European styled bathroom is ideal for seniors giving easier access. There will be no step-in process for people with disabilities. They can easily walk into the shower area even in a wheelchair. It will also avoid slipping and tumbling down among the elderly.
The European bathroom is also environmentally friendly. Hotel guests will be more mindful when using a shower. They will be cautious about conserving water so that no splash will come out.
Normally, there are no shower curtains in the European bathroom. It is more hygienic since the dirt splashed on the shower curtain is no longer a problem. It is the reason why there are no shower curtains in Europe hotels. The curbless bathroom style and half-door glass became the replacement of curtains.
The design is a lot of surprise for many international travelers. Yet, for Europeans, it has its purpose. It is practical, sanitary, and environmentally conservatory.
What are hotels called in Europe?
European hotels or accommodations have a lot of variations. Unlike America, they have different names and rates depending on the service offered. They call the accommodations either hotel or motel. Europeans called plenty of names for hotels like chateau, manor, pension, and more.
It will give you wide selections of accommodations that suit your budget. So, here are how Europeans called their hotels:
Pension House

It is smaller than Bed & Breakfast like we normally know. Pension houses are usually run by a family and not a commercial entity. Unlike Bed & Breakfast, lunch or dinner are also served. They have a half board with breakfast and dinner, and the full board has three meals included. The price, of course, is part of the pension house rate.

Agriturismo

You can book agriturismo in Italian cities. From the word 'agri,' it is a farmhouse in Italy. An agriturismo should be an operating farmhouse where a family can rent out extra bed space.

Most of the Italian farmhouse are luxurious, and some have pools. You can enjoy staying in agriturismo without sacrificing comfort. Breakfast area also available when you book a stay in agriturismo.

Castle, Chateau, Castello

Ireland and the United Kingdom have this type of accommodation. They are normally century-old buildings rented out for an extra income. They are expensive than the ones I mentioned, but can give a classic room experience.

When you are traveling to Britain or Ireland, booking in one of these chateaus should be part of the bucket list. You can both experience castle-living in a gorgeous and impressive European location.

Cave Hotel

Greece and Turkey have plenty of cave hotels. The rooms are built into the earth, and you can find them in the mountains or hillsides. The temperature is pleasant inside the room. It stays warm in winter and cools during summer.

Do not expect a lot from these hotels, as they only offer the basics. It is simple, yet worth the experience, as this kind of hotel is very rare.

Manor House, Villa, Relais

Manor house, villa, or relais are large homes owned by the upper class. They are grand homes converted into accommodation for travelers. The rooms are elegant and classic but expensive.
Are hotels cheaper in Europe?
Hotels are abundant in Europe. You can book a hotel that fits your budget due to the wide selections of accommodation. Europe has many cheap hotels that can range from classic old hotels to known hotel chains.
A regular double room hotel can cost you $120 a night. It can vary where in Europe you stay. The hotel in Madrid is cheaper than in Paris and Germany.
Chain hotels, on the other side, are more modern that tend to lack European character. Yet, they have the most convenient locations and affordable room prices.
Hotels in Europe can be both cheap and expensive. Depending on your traveling style, you can choose how much you spend on accommodation.
Traveling to Europe is an experience of a lifetime. Knowing your accommodation and sleeping situation is part of your travel plans. Staying in European hotels is an adventure. You can learn by looking at a typical European hotel room. From iron, layout, and toiletries, it will reveal some of the intricacies of European culture. So, buy a plane ticket and book yourself in one of the hotels I mentioned above.