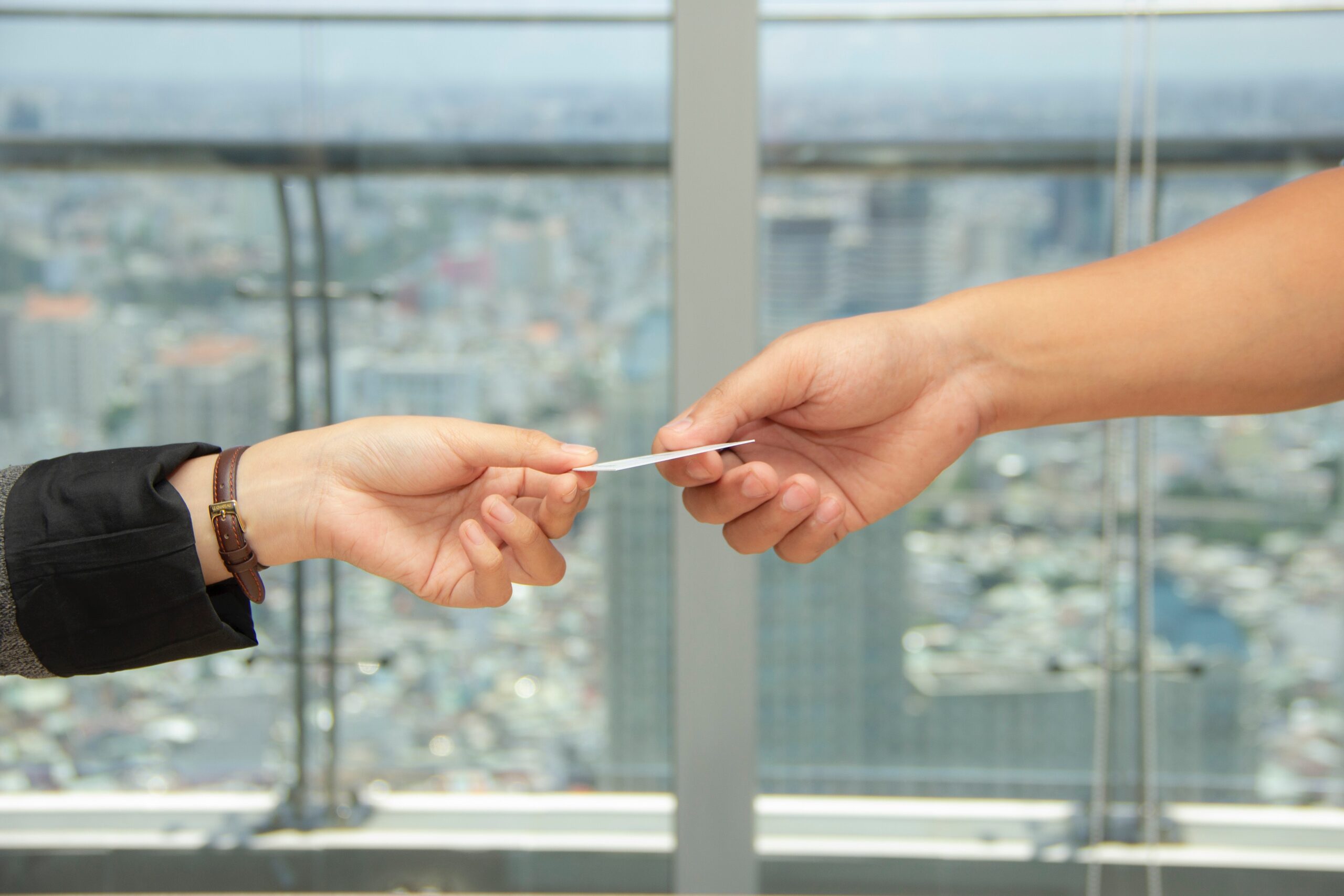 Airbnb is continually working to make the community as safe as possible for everyone. As a result, they will need an ID or have you confirm your legal name and residence before booking a stay or activity. And you can contribute to the community's trust by submitting your identifying information.
Hosts require guests to provide a government ID to reserve a room or an activity. They will request an ID to verify your identification. Your ID will never be shared with anybody else using Airbnb, regardless of the reason. Thus, you can assure that giving your ID to Airbnb is safe.
You may be hesitant to provide personal details. However, you can be confident that Airbnb takes all reasonable steps to secure your personal information. The Airbnb Privacy Policy protects your data throughout the verification process.
Since then, Airbnb has made substantial improvements to its verification system to safer the service for both hosts and guests. Nonetheless, identification verification on Airbnb is a topic of debate and worry among the platform's users. We've researched to address the most frequently asked questions about Airbnb ID verification and provide you with the essential information.
Is it normal for Airbnb hosts to ask for ID?
Airbnb hosts who ask for ID to verify the guest are typical. Many hosts request guests to present identification on arrival, especially if the listing is for a complete location with an off-site host.
It reassures the host that the person who booked is among the guests, that it is not a third-party booking, and that they are aware of who is staying in their house and acting as a barrier to guests who want to party.
Most guests are unaware that the ID verification they've registered with Airbnb is hidden from hosts.
How Does Airbnb ID Verification Work?
When asked to confirm your identity, you must provide your legal name and address or a photo of your government ID.
They might invite you to take a fresh picture of yourself on occasion. It is not the same as your profile picture, which you may be requested to give as well.
When Airbnb requests proof of identification, you must provide your legal name and address as well as a picture of your ID.
You can verify your identity to Airbnb in several ways:
Take a snapshot of your ID using your smartphone or another mobile device;
Take a picture using your laptop or computer's camera;
Upload a photo of your ID that you already have;
Include your legal first and last names; or
Add your address; it should be the same as the address where you get banking or utility bills
In rare cases, in addition to the profile picture, you may be required to take a current photo of yourself.
However, according to Airbnb, the photo-matching method is not always totally correct. It is highly dependent on the reviewer's ability and expertise. The photo's quality might influence the photo-matching procedure. Also, if a person's look changes, this might be challenging for a reviewer to match images.
Because of these characteristics, "matching" images that aren't true of the same person might occur. As a result, Airbnb advises hosts not to depend on the photo-matching procedure to confirm a person's identification.
What are the advantages of Airbnb ID verification for hosts and guests?
Is it in the best interests of all parties for Airbnb to check ID? The Airbnb ID verification procedure assures that hosts are who they claim to be for guests. Airbnb validates hosts' IDs as a method of building confidence, given the risks associated with renting apartments without seeing them in person.
Guests may feel confident that the listing they will book is legitimate and that a host is a genuine person. The same goes with the hosts; they can verify that the arriving guest is the one who booked a reservation.
The verification process also ensures that Airbnb and guests have someone to hold accountable for a problem with a reservation.
ID verification helps Airbnb hosts and guests avoid fraud. The "Airbnb verify ID" method serves both guests and hosts in the same manner. Because Airbnb hosts depend on the platform to handle and collect payments from guests for their reservations and experiences, ID verification helps verify that all payments made via the platform are legitimate.
Airbnb can also utilize the information given by an ID to undertake background checks on guests and hosts to find criminal convictions and sex offender registrations if allowed by law. Background checks are currently only available to users in the United States.
All hosts and guests are checked against regulatory, section, and terrorist watch lists worldwide. Tax, money laundering, sanctions legislation, and criminal investigations may be part of these investigations. Airbnb can share information with banks, financial institutions, and law enforcement organizations to aid Airbnb investigations.
How long will Airbnb's verification take?
Airbnb takes up to 24 hours to verify your identity once you upload or add your ID. However, an Airbnb account is accepted within a few hours in most cases.
You can also view your verification status under your profile's verification page. You can notify Airbnb customer care if you have any difficulties with your Airbnb ID verification.
How long is Airbnb pending verification?
If you've booked a room but haven't finished the identification verification procedure, your reservation might be shown as "Pending." In this situation, you'll have 12 hours from the moment you booked to complete identification verification; otherwise, your reservation will be canceled immediately.
When you submit a booking request and pay for it, the host receives an automated reservation request, which he or she has 24 hours to accept or deny. Until the host answers, the status of your reservation will be "Pending." You can also contact the host during this period to get your request approved.
The booking status will be changed to "Declined" or "Expired" if the host denies your request or does not answer within 24 hours. You can reimburse money to your original payment method when it happens.
Is it safe to upload your ID to Airbnb?
One of Airbnb's main objectives is the safety and security of its community. When you provide Airbnb your identity information, it's sent through safe encryption, the same method used by websites to send credit card data. Thus, uploading your ID to Airbnb is safe.
Airbnb saves your information in an encrypted manner protected by third-party databases right away, so you should only have to authenticate your identity once.
Only authorized Airbnb workers can access your original documents for troubleshooting and internal reasons.
How to upload your ID to Airbnb?
When it comes to providing your ID to Airbnb, you have three options:
Scan your ID using the Airbnb app on your phone. Hold your phone stable in this situation to ensure that your ID is correctly scanned and submitted to the app;
Take a snapshot from a browser through a webcam; or
Upload an existing picture of your ID from your laptop or desktop device
Go to your account and click on "Personal Information" to upload your ID from a PC or laptop. Click the "Add" button after scrolling down to the "Government ID" section. Then, from the list of recommended alternatives, choose an ID type that you want to upload. Continue to begin uploading the required photo.
What are the types of ID accepted by Airbnb?
You can verify your identity by presenting or adding one of the following ID types, depending on your country:
Passport
Driver's license
An identification card issued by the government
Airbnb only accepts government-issued identification, and they are most likely to reject other non-government-issued IDs, such as your gym, library, or student ID.
Take images of both sides of your driver's license when using it as a verification document.
If you're going to include a passport, make sure your picture contains the numbers at the bottom of the page.
What information gets shared with an Airbnb host?
Airbnb does not make its users' IDs available to the public. If a host requests proof of identification from a guest, the host will only obtain the following information:
The first name on the guest's identification card
If the guest is over or under the age of 25;
Whether the guest's ID was added successfully; and
The picture and name on the guest's profile
Airbnb will not disclose the following information about you with your host or anyone else on Airbnb:
A photocopy of your ID;
A photo of yourself taken to authenticate your identity; and
Your official residence address
How does Airbnb use your personal information?
Here are some of the reasons how Airbnb uses your personal information:
Provide and develop their platform
Allow you to use the Airbnb platform to make and receive payments;
Make it possible for you to interact with other members;
Analyze data, troubleshoot problems, and conduct research;
Send you updates, messages, security warnings, and account notifications ;
Adjust your experience based on your experiences with the Airbnb Platform, your search and booking history, your profile and preferences, and other details you supply; and
If you give your information about your contacts, such as friends or co-travelers, they may use it to facilitate your referral invitations, share your trip details and promote trip planning, detect and prevent fraud, and aid your requests or for any other reason you authorize
Maintain and establish a more trustworthy and safer environment
Identify and prevent fraud, spam, misuse, security and safety problems, and other potentially harmful behavior;
Investigate and oppose discrimination following their Nondiscrimination Policy;
Facilitate risk assessments and security audits;
Validate the information you've provided;
Carry out background and police checks from databases and other sources of information;
Protect the well-being and health of their guests, hosts, hosts' staff, and members of the public by adhering to their legal requirements;
Resolve conflicts with the members;
Enforce the agreements with others;
Abide with the law, react to legal inquiries, avoid injury, and safeguard their and your rights; and
Ensure that the Terms and other rules have adhered
How does Airbnb prevent fraud?
Airbnb uses machine learning as part of its ID verification procedure to detect possible issues before they occur. Airbnb employs a real-time monitoring system that analyzes hundreds of signals to detect and prevent suspicious behavior.
If the algorithm detects any suspicious conduct, the Airbnb team will take various actions. As a result, to avoid fraud, Airbnb can deactivate a questionable account immediately.
Is it ok to keep and discard your ID photo?
The Privacy Policy of Airbnb, which commonly details their attempts to secure your information, governs the storage of your government ID picture.
They urge against deleting your ID photo. If you do so, they will cancel your future bookings. However, 90 days after completing your most recent booking, you can erase the picture of your ID.
You can remove your ID by going to "Personal Information," then click remove next to your government ID in your account settings.
What does identity verified on Airbnb mean?
Verified identification is a service introduced by Airbnb to promote transparency and foster confidence in its worldwide community. It ensures that an Airbnb user's online identity matches their real identity. It's the latest example of Airbnb's trust-building innovations, including the $1 Million Host Guarantee, a secure payment system, and 24/7 customer assistance.
Airbnb provides you access to the globe in ways that were never possible before. It feels that anonymity has no place in Airbnb's or the sharing economy's future.
The Airbnb platform is the one that connects online transactions with real-world experiences. Verified identification works similarly, connecting online and offline identification. Users can go to airbnb.com/verify to do the following:
Confirm their online identification (through pre-existing Airbnb ratings, LinkedIn, or Facebook profiles);
Confirm their offline identification (either by validating previous personal information or scanning their picture ID); and
Both the online and offline names must be the same.
Visitors residing in the United States must complete the verified identification procedure before making a reservation. Before booking a reservation, Airbnb hosts will have the option of asking all of their visitors to validate their identity.