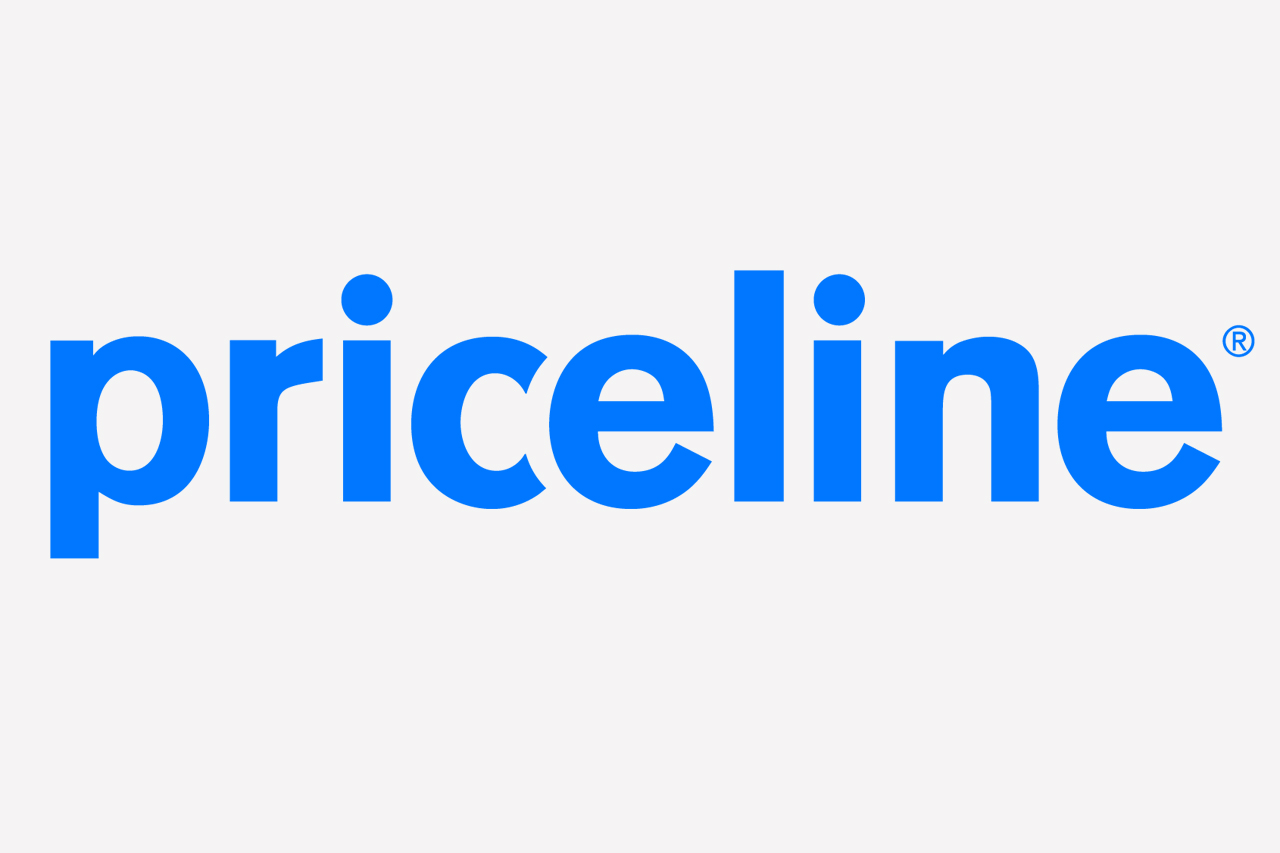 Priceline will let you bid on hotels. You submit your bid and choose your parameters like dates, city, area, and hotel ratings. Priceline informs you if the request is successful, after which they will reveal the name of your hotel.
Priceline works in the most basic way possible.
You start by bidding on hotels. At the start of the bidding process, you enter your parameters.
These parameters can be your travel dates, the city you are traveling to, and even the area of the city you prefer. You can also add another parameter that includes the hotel rating.
After entering your parameters, submit your bid and "Name Your Price."
Once done, Priceline will inform you if you had a successful bid. If yes, you have already made your hotel reservation. Priceline will charge your credit card. You will then find out the name of your hotel.
When you book on Priceline, there would be a lot of caveats. And you need to be familiar with them.
One example is the finality of your hotel bookings.
These reservations are final. You cannot change them once booked. You can also never cancel them anymore.
You can only book a room that will accommodate up to two guests.
If you consider booking a hotel room through Priceline, you must know how it works.
You can read several resources and materials that could familiarize you with the process. There are also tricks and tips that you can check out to work to your advantage.
What is your review of Priceline.com?
Priceline is an excellent tool for travelers. However, it comes with pitfalls related to the third-party booking. While you can save money as a Priceline VIP, there are also downfalls, like bookings being non-refundable.
There are several ways to save on traveling. One of them is booking hotels through Priceline as a Priceline VIP.
Priceline will encourage you to sign up for a loyalty program called Priceline VIP. Once signed up, you can have access to discounts and benefits. Of course, it is free.
There would be several hotel searches that provide you with rates that are lower than other apps. The hotel rates can be significantly lower than when you search using other websites.
And this is one of the many advantages of being a Priceline VIP.
The other advantage is that using the Priceline app will save a lot. There are deals that you will only find in apps and not find on their websites.
You can take advantage of Deals Tonight Nearby when using the app. There are also other deals like Road Deals for travelers driving from one place to another.
Road Deals will plan your route from the city you are traveling from to your destination. It will show you the hotels you will be passing by, thereby making it easier for you to make your choice should you decide to sleep in for the night.
The app will also give you the best deals for boutique hotels.
Also, Priceline will let you stack discounts to give you more savings on your travels. All you need to do is to use CashbackMonitor and earn cash or rewards points in return.
The Cons
However, Priceline also has several disadvantages.
One of these disadvantages is the limitation in room choices.
You have to know that Priceline will only let you book hotel rooms that are good for two guests. If more than two of you are checking in, you would need to pay for the extra person.
The payment is something you do as soon as you check in.
Also, Priceline has several options that can be returned to you with an overwhelming number of hotel rooms.
It would be extremely hard for you to find the best price for you.
You must use several other mediums to find the best deal in the market.
For example, you have to use discount coupons, express deals, mobile deals, road deals, and much more.
It can be confusing and daunting.
I also noticed something different between the app and the website.
Some deals they offer on their websites need to appear on the app. Also, discounts on the app only appear on their websites.
Finally, the hotel rooms you booked are non-refundable.
The cancellation and refund policy of this company has so many limitations. It can be restrictive.
Some policies changed over the past years because of the pandemic. However, cancellations and refunds can still be challenging despite these improvements. It takes work.
Is Priceline reliable?
Priceline is reliable. It started operations in 1998 and has been performing well ever since. Priceline helped millions of travelers snag a great deal in the travel industry.
You can always trust and rely on Priceline.
Launched in 1998, Priceline started in the market as a company with the ability to book empty airline seats.
From that point on, the company grew and included hotel rooms on its roster. There are also rental cars and cruises.
Every month, the website hosts several millions of online visitors.
Priceline is a large company. It is one of the most successful in the travel industry. You can rest assured that when you book your hotel rooms with Priceline, you are not dealing with a sketchy travel agent.
However, you should note that when you book via Priceline, you book your hotel room through a third-party entity.
When you do not deal directly with the hotel, sometimes, things can go wrong.
To mitigate the things that can go wrong, you have to ensure you check the travel plans. Always make sure to double-check your travel details and everything else that you encode when making hotel reservations.
When making hotel bookings, take note of the confirmation code you received. Go to the website of the provider.
From there, ensure that you manage your booking.
This step will ensure that you complete the hotel booking thoroughly.
How do you get a great deal on Priceline?
There are several ways to get express deals on Priceline. Choosing the best card is one option. You can also take advantage of certain features like Express Deals or Pricebreakers.
The competition is fierce in the travel industry. And as a customer, it is easier to find great deals.
It will always be easier to find the best prices in the market.
Priceline, they have the best price guarantee policy. This policy will help you save money, especially if you are trying to find better prices everywhere.
To take advantage of this policy, you must sign up for the free loyalty program – Priceline VIP Rewards Program.
The best prices cover airfares, cruises, rental cars, and hotel rooms.
Now, if you find a better price within 24 hours of your booking, Priceline will provide you with a refund for the difference. What is even better is if you find a better price on an Express Deal, Priceline will refund up to 200% of the difference.
Cash When Booking
Have you heard of shopping portals?
These shopping portals are free services that track the purchases you make. You will get points, cash back, or even miles in return.
Some websites do these things. For example, Rakuten will give you 5 American Express Membership Rewards points for every dollar you spend booking with Priceline.
Several shopping portals will let you earn everything from United miles to Wyndham points. You can pick the one you like the most and use it to get extra miles when you book with Priceline.
Now, what is Priceline express deals?
These are Priceline's most discounted offers. What is it for you?
Well, you will need to find out the hotel you're getting. You will know about the hotel's amenities and rating. All you will learn is that the hotel is in a specific location.
If you are amenable to this type of flexibility, this mode can save you about 60% of your booking.
Pricebreakers
The other feature of Priceline that lets you save money is Pricebreaker.
This feature will allow you to pay a lower price for one out of the three hotels. However, you will be saving a lot. You will know which hotel you are getting once you complete the booking.
Choosing your Credit Cards
Aside from using shopping portals, you should also book with a credit card that works to your advantage.
Some cards maximize points when it comes to travel bookings.
There are a few cards that will earn bonus points in Priceline. For example, the Chase Sapphire Reserve card gives you three points for every dollar you spend on Priceline.
So, when getting a card, choose wisely.
What is the cheapest day to book on Priceline?
Data shows that travelers will always find the best deals on Fridays. Airfares spike in prices on Sundays. Regarding hotel rooms, the best day to book is on a Sunday.
It may sound unproductive. But the trick to getting reasonable rates is always to wait. Booking the best deals requires perfect timing.
Traveling is expensive. And the most costly items in your travel cost would be your hotel rooms and airfare.
However, there is always a trick.
For example, the best plane ticket prices are about 70 days before the travel date. Is this also the same when it comes to booking hotel rooms?
It may seem untrue. However, the best days to book a hotel room would be super close to your travel date.
Hotel owners would rather have their rooms occupied at a lower rate than have them unoccupied. It means that the closer you are to your travel date, the lower the rate.
There is a risk to this, however. Sometimes, hotels can be packed ahead of time. Should this be the case, you will only have a few other options.
The hotel options you have will be those with extra rooms to spare.
If you book at the very last minute, the hotels with extra rooms will be cheaper. The sweet spot here is one day before the check-in date.
What time should you book? Is there a best time of the day?
You can be spontaneous when it comes to time. If you can wait longer, same-day bookings can offer great deals.
On average, same-day bookings are about 10% cheaper than hotels booked the day before. There are talks of 4 PM as the best time of the day to book. However, this claim remains to be proven.
Of course, booking at the last minute is never the best idea.
As mentioned earlier, the downside to this is the risk you are taking.
You might prefer a hotel. However, this hotel might only be available after the last minute. So, if you have a preferred hotel in mind, make sure to get your room by booking in advance.
If you are adventurous and flexible regarding hotel rooms, you can book a day before your travel date.
—-
Priceline started operations more than 20 years ago. It began to sell discounted airline seats.
From those years, the company grew into the giant online travel agency it is today. It offers flights to passengers. It provides hotel rooms to travelers.
Priceline is also into car rentals, cruises, and a lot more.
Priceline can help you save on your travels. It promises flashy promises of discounts and cheap hotel rooms. And yes, the company is legit.
What you have to do is to be flexible. You can be adventurous when it comes to your choices.
Isn't traveling an adventure?