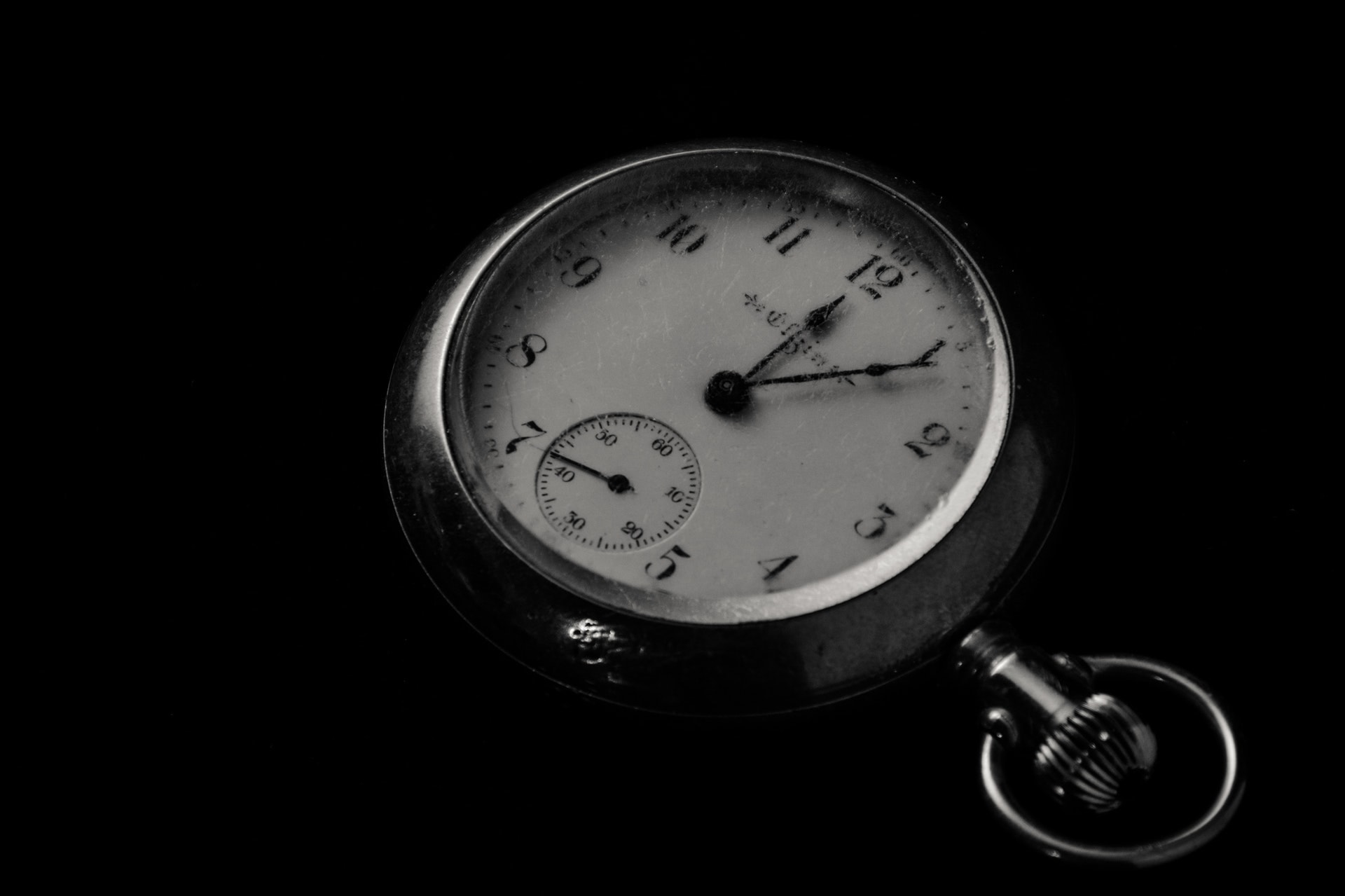 When it comes to hotels, most require their guests to check out by 11 am the next day. This is regardless of what time you checked in. It is at this time or around noon. This allows their housekeepers to have still enough time to prepare the room for the next guest. Should you need extra time, you can talk to the front desk in advance. You can ask if they can accommodate your request for an extension.
Checking out of a hotel seems simple enough. But sometimes it can pose a problem even to the most experienced of us. Here are a few mistakes guests commit during check-out.
And here are a few things to know to avoid them.
Double Checking
While this may not apply to all hotels, some are known for hidden charges. There are the unavoidable some. But there are those that victimize the careless.
Before checking out, you may want to scan your bill and see if there's anything that's not supposed to be there. Examples are charges for snacks. Or bills for drinks. Of course, when you touch the mini bar, it's okay. But some mysteriously appear on your account despite not touching the minibar.
Once in a while, hotels can also make honest (?) mistakes. This would include dinners of the other room that's charged to yours.
Make sure always to double-check – not just your room but also your bill – before checking out.
Leave Nothing Behind
At times, you may be in a hurry to check out trying to catch a flight that you accidentally leave something behind. It would be fine if you only left a pen or a pair of socks. But what if it's your passport? Mistakes like this can have grave consequences, like missing your flight.
This is a typical story. Aside from passports, the usual things we leave behind are chargers. Another most common are toiletries.
If possible, pack as many things as you can the night before you check out. And before leaving your room, make sure to do one more look to be sure nothing is left behind.
Allow Yourself Some Time
Ideally, all you have to do is step out of the elevator and hand the key card and check out. But this is not always the case.
This is especially true when you stay in large hotels; you may even end up standing on the line at the front desk. How can this affect your travel? Well, this can be critical, especially if you have a plane to catch.
When checking out, allow yourself some time before the flight.
Call Me a Cab
No matter how convenient it is, always make sure to hail yourself a cab when you can.
Or why don't you Uber instead? That should be cheaper.
Besides, letting the hotel call you a cab requires you to tip the staff. Do it yourself. You'll save a few bucks.
Overstaying
No matter what time you checked in, the check out is always around noon. It can be at 11 am or 12 pm. Before hitting the sack, make sure to ask for the check-out time.
Now, do you need extra time? Talk to the front desk in advance and let them know of your need for an extension. See if they can accommodate your request.
When you already have plans of extending for a few hours, don't just extend without letting the hotel know. One of the things about this is you disrupt the housekeeping schedules.
Not only that but at times, you also end up paying extra fees for the extension.
Do hotels charge if you check out late?
Each hotel has rules on check-in and check-out. There are a rare few that does not charge for late check-out. But in most hotels, a late check-out means extra charges. Some can charge you for a portion of an overnight stay if you extend for a few hours. Some will charge you for another night if you overstay, even just for thirty minutes.
Hotels, most of the time, are forgiving when it comes to a bit of an extension. Just make sure that you inform them ahead of time. If it is only about a half-hour or so, it is always something hotels can consider. They can route the housekeeping folks into another room to let you overstay for a few minutes.
But if you overstay without asking them in advance, you tend to drive everyone crazy. An extension disrupts the housekeeping schedules. Aside from that, housekeeping does not even know what time you are checking out. Not only does it disrupt, but it also delays the cleaning procedures.
Hotels have quite a number of housekeeping folks that do the cleaning on a daily basis. And they do their job like clockwork. When one extends for an hour or so without letting them know in advance, it upsets the flow of things.
Each hotel has its own rules when it comes to late check-outs. Some can let you stay for an hour extra without incurring fees. Some can go as much as charging for a night's stay when you extend for 30 minutes!
When checking out late, there is just one important thing to remember. And that is to let the front desk know in advance.
This way, the hotel is aware of your intent to extend. On your part, you are apprised of how much, if anything, it costs.
Does late check-out cost more?
First of all, how does one define "late check-out"? Late check-out is when a hotel allows one to stay an extra length of time after the check-out hours. It can or cannot come with additional charges.
Once in a while, you just need to stay a little bit more inside your room. It could be because you are enjoying the room too much. Or, at times, it could be because you just need a place to stay while waiting for your flight.
Here, we talk about everything you have to know about late check-outs, how to ask for it, and some tips on how to get it.
Late Check-out
Late check-out is when the hotel allows one to stay inside the room a little bit longer than necessary. Usually, a hotel's check-in time is at 3 pm. Check-out is usually at noon.
When the hotel allows one to stay inside his room way past the noon check-out time, that is called late check-out.
The Request
One can always request a late check-out in different ways. Each has its pros and cons. Let's take a look.
One such example is requesting a late check-out at the time of booking. When making the booking over the phone, you can always inform them of the late check-out intent. Or you can also indicate this in the app or website when booking online.
Usually, the booking is made ahead of time. It can be weeks or even months in advance. As such, there is always no guarantee from the hotel whether the late check-out is accommodated or not.
Another way for you to request a late check-out is by sending an email to the hotel manager. You can write an email politely requesting a late check-out during your stay.
You can write the email the way you see it fit. Your request should be particular. Requests that are clearly written get to be granted more often. This is because the hotel also needs to understand the reason behind the request for a late check-out.
Another time by which you can request a late check-out is while checking in. By this time, the hotel would be able to let you know right away whether this is possible or not. The guarantee is never there. But at least, as early as check-in, you were already able to let them know.
During your stay, you can also call the front desk and ask whether a late check-out is possible or not.
It is also possible for one to ask for a late check-out on the day of the check-out itself. This yields lesser guarantees of being granted. But this is one way for the hotel staff to provide you with real-time answers.
The best time to request is always in the morning. By this time, the hotel staff would already know how to manage better guests checking in and out.
There are a lot of ways by which one can request a late check-out. Just make sure you don't ask for it while checking out. The trick is always to give the hotel some time to plan things out.
This is the polite thing to do.
How to Request for a Late Check-out
Should the need to check out late be intense, one should have a legitimate reason for doing so. Letting the staff know you need to check out late because you want to sleep more may not fly well. You have to have a convincing reason for wanting to check out late.
Here are a few of these reasons:
You need a place to stay while waiting for a late flight
A delayed or canceled flight
A meeting lasted longer than planned
You still want to try their restaurant or spa. The trick here is to tell them that you want to try an amenity they provide. Always choose something that you think can put more dollars in their pockets.
Bad weather
When you are asking for a late check-out, make sure to be courteous. This ensures that you are on the good side of the staff you are talking to. Win them over with your politeness.
One tip as well is that you mention in passing about your previous stay in the same hotel. Make sure to mention it in passing naturally. Please do not make it sound like it is forced. And let it sink into them that you are one loyal customer.
The Do Not Disturb Sign
When your request for a late check-out has been granted, make sure to have the Do Not Disturb sign on your door. Chances are, housekeeping gets news of your late check-out last.
To avoid housekeeping barging in, hang that Do Not Disturb sign now.
If the Late Check-Out Request is not Accommodated
Once in a while, they may not accommodate your late check-out. Should this happen, here are a few things you can consider doing.
Lounge Access. Most hotels have lounges. And if you have access to the lounge, most hotels would allow you to access it. You are given access to the hotel lounge until such time when you need to leave.
If the lounge is inaccessible, try the restaurant. The hotel bar is also another option.
Ask for the hotel to keep your bags in the meantime. There are times when your request for a late check-out is not accommodated. Should this be the case, you can leave your bags with the hotel staff.
This is a common practice amongst travelers. You can leave your bags with the hotel staff while you go out and continue with your sightseeing. Most of the time, you can do this without any extra charge. All you have to do is to hand that hotel staff a tip.
Half-Day Pay. If your request for a late check-out is not accommodated, you can always request for a half day. Half days are usually paid at a lesser price. You may pay anywhere from $20 to $60, depending on the hotel. This allows you to stay an extra half-day while waiting for that early evening flight.
When you are the type who values late check-outs, consider getting an elite status with a hotel. This way, you are given more priorities, even late check-outs.
But if you don't even feel like getting that elite status, just be polite and give them time. This means that your request should be made ahead of time. This also means that you request a late check-out in the most courteous and polite way possible.