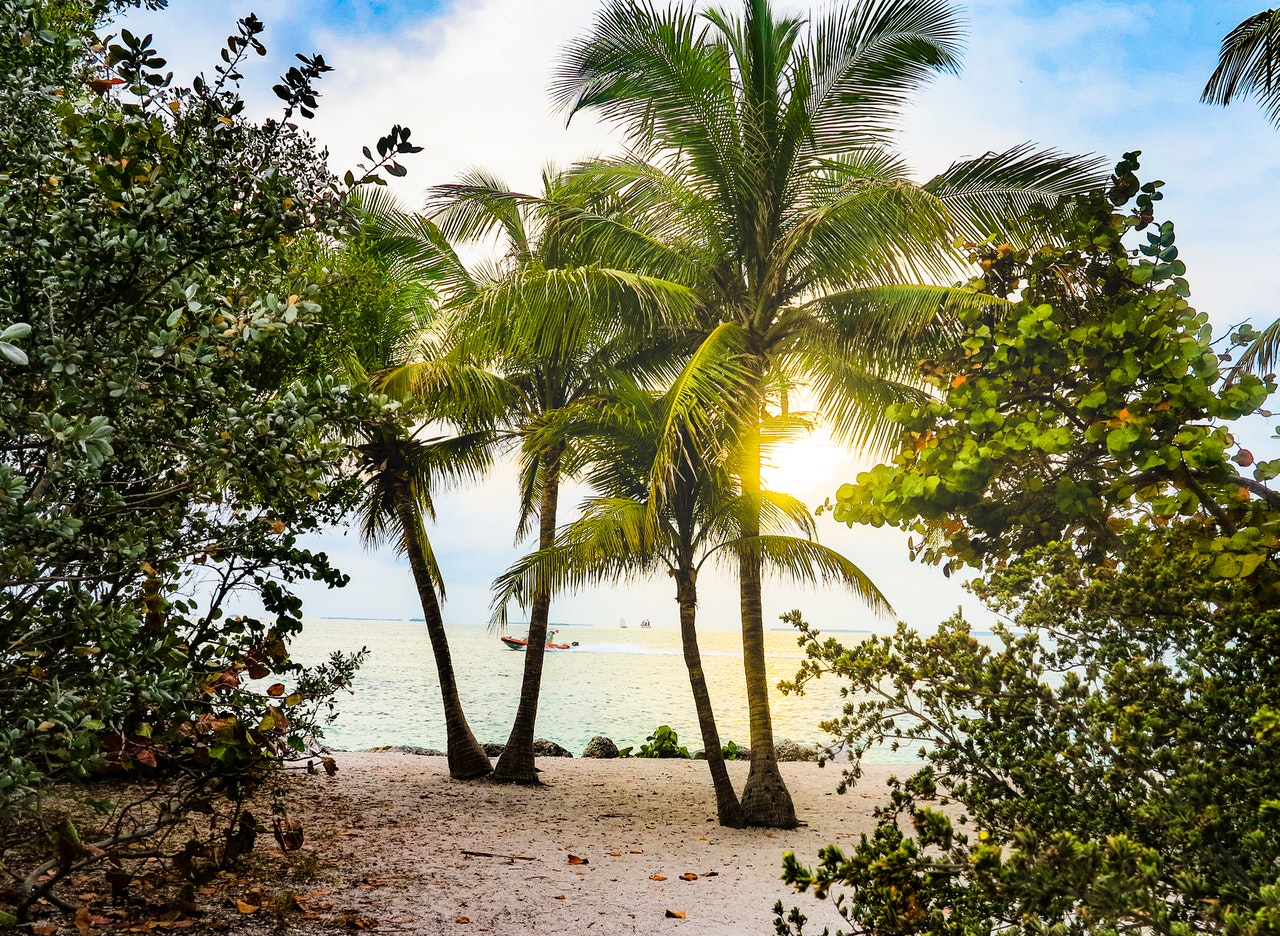 Florida or the Sunshine State has immense natural beauty and a pleasant climate. It is also an entertainment area with a multi-billion dollar amusement park industry. The State itself would encourage people to move from another city and settle here.
More than the East Coast home of Mickey Mouse, it also has a string of islands on its southernmost part. This thread of tropical islets is famously known for the Florida Keys. It has more than 1,700 islands divided into major regions.
The Florida Keys include Key Largo, Islamorada, Marathon, Big Pine, Dry Tortugas, and Key West. The most popular among these regions is the Key West. The city is a legendary area of the Florida Keys that offers a unique way to live a tropical life.
Between the larger area of the Florida Keys and a more specific division of Key West, which is the best place to live? Both offer gorgeous scenery and impressive landscape, but which area stood out? Thus, we will give you a detailed walkthrough of which one is the best place to live – Flordia Keys or Key West?
Which Florida Keys is the best to visit?
Going to the Florida Keys is one of the most rewarding experiences. Its 113-mile trip across the islands lets you witness the natural beauty of Florida. You will see a long stretch of topaz waters on one side and luscious green mangroves on the other. It is a place packed with natural treasures and beautiful attractions.
The Florida Keys divided into regions, and each offers a distinct charm and admirable character. Every division deserved to be appreciated and admired. But among these regions of Florida Keys, the Key West is the one that truly stood out. The Key West is the best place to visit in the Florida Keys.
Yet, this would not be enough to convince you without providing a brief comparison of each region. Thus, here is the list of Florida Keys regions and its detailed description:
Key Largo

This part of Flordia Keys is famous for its underwater park, John Pennekamp Coral Reef State Park. It is a must-see attraction that should not be missed when visiting Florida. You can enjoy different forms of activities when you visit the park. It offers kayaking, snorkeling, and even scuba diving. Dinner cruises are also offered in this area.

Islamorada

If you are searching for a vacation spot with your family, Islamorada is a place to be. It has plenty of activities for your children, including visiting the Theater of the Sea. You can also enjoy its animal interaction program. You can swim with the dolphins when visiting Islamorada.

Marathon

Another place where you can interact with the dolphins is Marathon. You can just do a quick dive into the Dolphin Research Center or watch dolphin, and sea lion shows. It is also the perfect place to entertain your kids by enrolling them in Dolphin Camp or a Fantasy Dolphin Day.

Big Pine Key

If you are looking for a good balance of flora and fauna, the Big Pine Key is a great place to visit. It has more than 150 species of both plants and animals. You can also discover many unspoiled beaches in the area. More than that, you can go camping, geocaching, and snorkeling around when you visit. Of course, do not miss the National Key Deer Refuge for an excellent chance to interact with deers and other animals.

Dry Tortugas

If you like an enormously remote place, Dry Tortugas is a good candidate. It is seventy miles from Key West, where you can only access it through a boat or seaplane. It is one of the most untainted and unspoiled areas of Florida Keys, too. In this islet, you can also enjoy snorkeling, diving, swimming. Moreover, Fort Jefferson offers you a brief history of Florida.

Key West

Last but not least among Florida Keys regions is the Key West.
It is the most popular and highly admired part of the larger Florida Keys. It is the resident of the infamous Ernest Hemingway.
The place has inspired the writer in his manuscripts and work. The Nobel Prize winner lived through the Key West area.
Key West offers the best of all the Florida attractions. The Key West Butterfly and Nature Conservatory is the ideal place to see butterflies. Mallory Square is famous for its sunset. The Southernmost Point shows you the lowest spot of the Continental United States, too.
With these regions and islets, your time in Florida can be the most relaxing and adventurous. You can have the most beautiful scenery while enjoying most tropical life. Every section has its allure, which you can not resist visiting. It will attract you more to see their untainted beauty, and eventually, choose to settle.
Is Key West a good place to live?
Key West is the most popular and highly recognized area in the Florida Keys, meaning it is a good place to live. It is famously called 'Cayo Hueso' or Isle of Bones. Key West is home to more than 21,000 residents who chose to settle and found work and life in the area.
Among the many cities in the United States, Key West can boast about its uniqueness. It is situated in the southernmost part of Florida. Key West stretched for about 6 kilometers long and 2 kilometers wide with a total land area of 4.2 square miles. It is very close to Cuba, with just 95miles of the distance separating them.
With its land area and dimension, you would discover that Key West is more than just a small city. It is blessed with lots of beautiful resources making it more charming and distinct.
As an admirable city in the Florida Keys, here are the top vital considerations when choosing to live in Key West.
Pros
Open and tolerant

Even though Key West is a remote area in Florida, the people living here are more open and tolerant. The geography isolated them from the state authority, making the city more relaxed. Most people live by the rule 'live-and-let-live' where they can do anything they want. Further, it is one of the earliest cities to welcome the gay community in the United States. It even elected its very first openly gay mayor in the 1980s. Most artists and writers settle in Key West because of its accommodating vibe.

Tourist town

Going to Key West means spending time and effort reaching the place. Yet, plenty of tourists and visitors would still face the challenge of going to the city. It is because Key West charm people with a warm climate and plenty of outdoor activities. Tourism is, in fact, the primary industry of the town.

City of fun

Of course, finding something to enjoy would not be a challenge if you choose to live in Key West. Aside from outdoor activities, there are lots of things to do. People celebrate the change of season and take much effort to enjoy Christmas in full swing. Moreover, there are lots of cultural institutions to visit. It includes Tropic Cinema, the Red Barn Theater, Waterfront Playhouse, among others. Key West is not just a remote place in Florida, but fun and exciting, as well.

Amazing food scene

Like other known cities, Key West also has selections of delectable cuisines. Its food scene alone would make you settle in the area and stay. The island's local cuisine is a fusion of Cuban and Spanish flavors. Since it is near to Cuba, you can expect Cuban-inspired dishes like picadillo and ropa vieja. Seafood is boundless on the island. Dishes made from shrimp, lobster, stone crab are often the norm in Key West.
Cons
High cost of living

However, as the city offers you a great life ahead, Key West's real estate and housing rates tend to be expensive. Key West is one of the most expensive cities in Florida.

Planning to buy a house or property in the city can be very challenging. It will stretch your financial capacities given the life the city offers. Aside from skyrocketing real estate, property taxes are enormous, as well. A $500,000 home in Key West need to pay $5,000 property tax a year.

Occasional threat of a hurricane and tropical storm

Key West is geographically located in the path of tropical storms and hurricanes. You will occasionally experience devastating and harsh weather conditions every year. More than that, flooding and strong winds will often greet you annually. It is best to build a house to withstand these natural conditions when choosing to move to Key West.

Limited job market

Key West is a secluded and small city in the Florida Keys. It is expected that job opportunities are limited, as well. If you chose to settle in the town, you have two primary options, work for the tourism industry or sea. Those who love water activities will get a living involving fishing or even scuba diving. Those who have no interest in working in the ocean can find a job in tourism and hospitality.
What is the most affordable Florida key to live on?
Living in Key West might be impossible for some because of a high standard of living. However, there are still affordable places within the Florida Keys. You might want to keep your options open and see these fantastic areas in the Florida Keys, as well:
Friendship Park in Key Largo, Florida

If you are looking for cheaper homes on the Florida Keys island, you can head to Key Largo, Florida. It is home to Friendship Park, where you can find several affordable homes and apartments. The manufactured homes or real estate can cost you around $180,000 to $220,000.

Little Torch Key, Florida

Another cheap option is the housing rates in Little Torch Key, Florida. With money amounting to $200,000 to $220,000, you can easily find a home here. You just need to have good networking and a real estate agent to get the most affordable housing rates. Other cheap places to consider in the Florida Keys are Stock Island, Layron, and Big Pine Key.
Conclusion:
Living in the Florida Keys means getting a laid-back lifestyle. Choosing one of the significant regions in the Florida Keys can present you with the best life you want.
The natural beauty and a hospitable environment would make you want to settle in an instant. However, among them, of course, Key West will stand out. The city is home to Hemingway. It is a place that inspired plenty of writers and artists to do their craft and hone their talents.
It is no doubt that Key West, most especially its beautiful surrounding is inspiring. Living in the area means isolating yourself from the challenges of modern city life. It is like getting a paradise-kind of life all year round while paying for a hefty price tag.