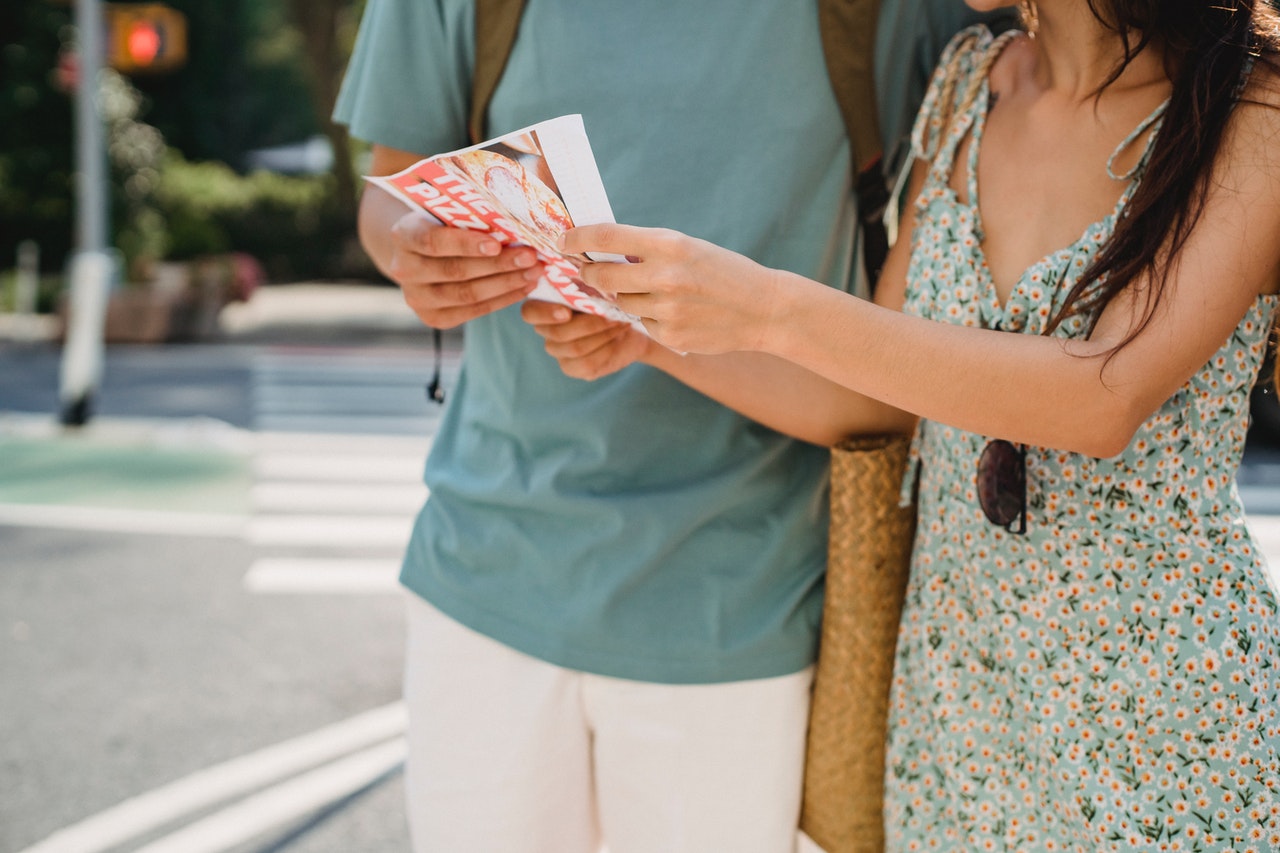 When one asks whether it is safe for people to do excursions in Cancun, the answer is a big YES! It has beaches where you can swim in. It also has a lot of attractions to offer. Some petty crimes here and there, but overall, Cancun is safe for excursions.
This is quite a common question.
Cancun is actually one of the most popular cities in Mexico. Every year, tourists flock to this paradise city. And they all have one thing in mind – to experience its beaches and other attractions.
But is Cancun a safe place for excursions?
For many years, Americans would not be that comfortable traveling to Cancun or any part of Mexico.
The media has painted a picture of a terrible country for anyone to feel safe in.
And we believed the country to be too dangerous.
There are crimes, of course. But these do not make Cancun or any part of Mexico worse than any other country in the world. In fact, most of Mexico is safe; and that includes Cancun.
Here, we talk about how safe Cancun is, how it can be safe for your holidays, for your excursions, and your families.
Americans and Cancun
When it comes to traveling, safety is always something of concern. No matter where we are going, we always make sure to check safety protocols. This should ensure we have an enjoyable holiday.
Despite what we have read and seen, millions of people have already gone to Cancun. And nothing happened to them during their holidays.
There may be travel warnings to Mexico recently. But despite this travel advisory, this is an assurance that Cancun is safe. There is nothing to worry about when doing excursions or when traveling to Cancun.
In fact, Cancun is one of the perfect places to have an excursion.
It has beaches everywhere. And not just the beaches. But Cancun also has ruins, museums, and animal adventures you and your family can do excursions in.
And so, the next time somebody tells you Cancun is dangerous, direct them to this article.
They need to know that Cancun is as safe as any other destination in the world.
What are the best beaches in Cancun for an excursion?
Cancun is a city with many beaches. And they're all beautifully amazing beaches. Playa Maroma is one example of a beach where you can have perfect excursions. Playa Delfines also a great option. And so is Playa Norte Isla Mujeres.
The city of Cancun has all the resorts and activities that you would crave for. Aside from that, there is the city's vibrant nightlife as well as shopping.
But when it comes to excursions, what better choice do you have than the beach?
The city has endless miles of pristine white-sand beaches.
And what's important is that these beaches are of white coral.
What does this mean?
It means that these beaches will never heat up. The sand will never burn your feet.
So, go ahead.
Leave those flip-flops at the hotel. Go barefoot as much as you'd like.
And so, without further ado, are the best Cancun beaches perfect for excursions.
Playa Delfines

In English, this translates into Dolphin Beach. Other times, this is also called El Mirador (The Lookout).

On this beach alone, one would find almost 14 miles of pristine sand and water.

And this is extremely beautiful.

But what makes this the best excursion site in Cancun is that it lacks any hotel around. There are no restaurants either.

When visiting, you can lounge in the huts that are near the beach. But make sure to bring food and water since there are no restaurants or stores in the area that sell.

You can access Playa Delfines by bus. And if you choose to drive, there is free parking in the area.

Restrooms are available as well as a small area. There are also chairs and beach umbrellas that you can rent.

And yes, there are lifeguards as well.

Playa Norte Isla Mujeres

Translated to English, this means the Island of Women.

Playa Norte Isla Mujeres is a small island just a little bit off the Hotel Zone of Cancun.

In this small paradise island, one finds white sand beaches and aqua-blue waters.

There are beach clubs. You can rent lounge chairs. There are beach umbrellas for rent as well.

It is under these umbrellas that one can savor a glass or two of margarita or any other cerveza of your choice.

This is an ideal spot for excursions because of its calm waters. This is because the beach faces the coast of Cancun and veers away from the open ocean.

When going, make sure to arrive early.

There are golf carts for rent. This should make your exploration of the island smooth.

And don't forget to head to North Beach. There, you can eat, drink, and swim to your heart's desire.

Playa Maroma

Located about 55km on the Cancun-Chetumal Highway is the Playa Maroma or the Maroma Beach.

This area is great for excursions and is considered to be one of the best beaches on the planet. Visiting provides you with a lot of options, especially when it comes to activities.

Head south, and you will find Punta Maroma or Maroma Point.

This is perfect for when you love to snorkel.

Aside from this, there are also other attractions. These are Catalonia Playa Maroma and Secrets Maroma. There is also the Maroma Resort and a lot more. That is if you intend to stay the night.

Should you decide to snorkel, watch out for skis and boats. They can be everywhere in the south.

Akumal Beach

About 60 miles south of Cancun is Akumal Beach.

In English, this can be roughly translated as the place of the turtles. And indeed, it is.

Snorkeling off the coast of the beach is a different world where sea turtles are king. Just don't touch them, though.

From April to October, the turtles go into nesting season.

Here, you will find female adult turtles laying eggs on the beach. This usually happens at night.

And by June to November, they all hatch.

Savor the wonderful scene of thousands of baby sea turtles. Feast your eyes on them as they instinctively head to the sea.

You can rent the snorkel equipment in the area.

There is also a cove where you can swim with the sea turtles.

And again, don't touch them.

X'Cacel Beach

If you're for virgin beaches, head here.

On any given day, one can rarely find tourists in these parts.

But that does not mean you cannot go here. Excursions are intimate in these parts.

To visit, look for the sign on Highway 307. This should be between Chemuyil and Xel-Ha.

There is no entrance fee. You just need to donate that the people in the area used for their turtle conservation efforts.

Once in the area, you can snorkel. Or you can even visit their natural sinkhole.

There are no restaurants nor stores in the area. Make sure to bring everything that you need.

One word of caution.

When visiting from April to October, be careful where you walk on. There are turtle nests everywhere. Be careful not to step on any of these nests.
Caution
When visiting any of these beaches, it is important to take note of these signals.
Beaches always have flags to indicate the level of safety for swimming.
A black flag means you cannot swim. Red flags mean dangerous sea conditions. You can swim but be careful.
When you see a yellow flag, it means there is not much danger. But you should still be careful.
A green flag should mean that it is perfectly fine to swim.
Are there sharks in Cancun?
The question of whether there are sharks in Cancun persists during most discussions. The answer is yes. But when doing excursions in Cancun, sharks should not be cause for worry. Sharks in Cancun do not attack swimmers. They are safe. And so are you.
The internet does not specify much on whether there are sharks in Cancun or not.
Imagine being on an excursion with family, and , thoughts of a shark attack pass through your mind.
Your excursion will be ruined with all your worries when there is no cause for such.
Yes, there are sharks in Cancun. But they do not attack people.
In fact, anywhere in the world, shark attacks are rare.
There are incidents in Cancun. But these are very rare. And none was ever fatal.
Actually, if you look at worldwide statistics on shark attacks, it tells a different story. The number one spot belongs to another country. It is in the US, with Florida being the top spot for shark attacks.
In such data, Mexico ranks number 18th with 40 attacks. And the 40 attacks are actually scattered in 450 years.
Also, the 40 attacks are scattered all over the country. Not just in Cancun.
So, the next time this thought passes through your mind, shoo it away. You'd be more worried about the city's tap water than a shark attack.
Cancun Shark Attacks
Shark attacks anywhere else in the world are rare.
And so is in Cancun.
The last time there was an attack in Cancun in 2011. And that was that—nothing else after the incident.
And it was never fatal.
Before the 2011 incident, it had been decades before a shark attacked in Cancun.
Personally, it was just the tourist in the wrong place at the wrong time. And as per the news articles of the attack, there was a warning given. It was a warning that the attacked person allegedly ignored.
Whatever happened at the time never happened again.
There are locations around the world where the possibility of shark attacks is high. Cancun is not on the list.
This means that the area is not seriously prone to attacks.
But even so, when in Cancun or on any other beach, just make sure to follow warnings.
You'll be safe.
The Kinds of Sharks in the Region
The Caribbean region has about 40 or so species of sharks.
The most common species in the Cancun waters are bull sharks. These are aggressive but only if provoked. People see them once in a while, but these sharks just pass by.
There are also hammerhead and mako sharks. There is a lemon shark, a nurse shark, and a whale shark as well.
Also, most of the attacks in other parts of the world seem to be because the sharks were actually provoked.
These species are harmless if you let them be.
Sharks and Tourism
On a lighter note, there are also parts of Cancun where sharks and tourism work as one.
When your excursion involves thrills and adventures, there are many opportunities in Cancun.
Here are a few of them.
Shark Fishing
If bull sharks are your thing, here's your chance to see them.
Embark on a 6-hour journey and travel about 10 to 20 miles off the coast of Isla Mujeres. The boats leave very early in the morning.
Once you are in the area, you would find yourself in a school of bull sharks swimming.
But fret not. They don't bite.
Whale Shark Tours
This is only available from May to September.
During this time, whale sharks migrate and pass by Cancun and Isla Mujeres. And during this time, one can easily see about 20 to 30 of them swimming by the islands.
You can snorkel with them, alright.
But remember to go with tour guides that have licenses granted by the government.
As always, no touching the whale sharks. No swimming beside them, either.
Cancun Aquarium
This is something you can find at the Plaza Las Isla.
Here, you will find several species of sharks swimming past you. Naturally, you would not be worried about them.
A thick wall of glass separates you from them.
In this destination, there is also another option for thrill-seekers. Here, you can choose to get up close and personal with the sharks.
Here, you get to go with the guide as they feed the sharks. But don't worry. You will be inside an iron cage with the guide.
So, you'll be safe.
—
As you can see, Cancun is an amazing experience.
And yes, excursions are safe in this paradise city.
You have to take the necessary precautions, of course. Other than that, all you and your family need to do is to enjoy, shark or no shark.