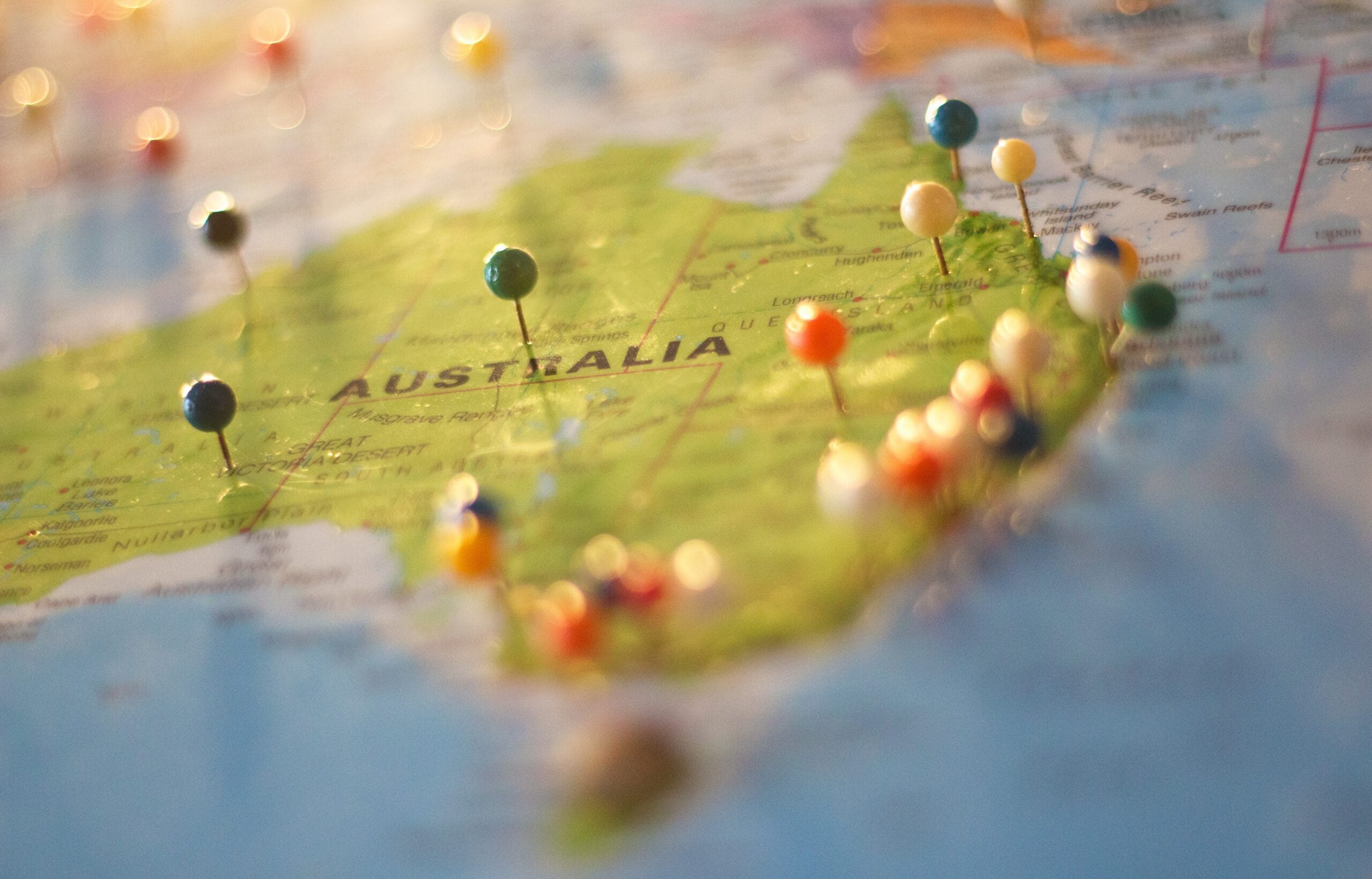 You might not notice the difference in size between Australia and Brazil by looking at the map. While both countries are geographically apart from each other, the sizes are unnoticeable.
When you look on the map, both countries are a big chunk of landmasses occupying a huge part of the map. Brazil is stationed on the western side of the globe, while Australia is in the Asia Pacific. They both stand out in their respective locations because they are big enough to be noticed.
Yet, to answer the question, is Brazil larger than Australia? Yes, Brazil is bigger than the latter. To make it clearer, Brazil is 10% larger than Australia. This percentage is relatively slim, so we don't see the difference in size on the map.
Brazil is approximately 8,515,770 sq km while Australia is 7,741,220 sq km. Yet, both countries occupy the top spots as one of the largest countries in the world. Brazil is the fifth largest country, while Australia came sixth.
Brazil and Australia may be similar in size, but it does not mean that they have a similar history and way of life. So, what are the other interesting facts between Brazil and Australia?
Is Brazil close to Australia?
By distance, Brazil is 15, 590-kilo meters away from Australia. Remember, the two countries are located in different parts of the globe. One is on the western side, while the other is on the east side.
To be able to reach the country by plane, you need to travel for almost 18 hours. Since the sun rises to the east, Brazil is 13 hours behind Australian Eastern Standard Time.
This country may be similar in size, yet, both have varying cultures and ways of life. The geographical distance has set them apart, as well as their historic past.
Brazil had endured a different kind of evolution before it transitioned to what it is today. It is the same with Australia, the land down under.
Brazil evolved from years of colonization, where the country was greatly exploited. The Portuguese colonized Brazil. It is very evident in the long-standing past and traditions which passed on to modern Brazil today.
The degree of slavery experienced by Brazil is very evident in Salvador. At present, African-heritage in the city is highly noticeable. During years of exploitation, a massive number of slaves were brought to Brazil from Africa. It was reflected in music and language that have a taste of African legacy.
Geography played a crucial with how Brazil came to be. The proximity of the country to the African continent was significant. During the colonization, great powers were taking over, and Brazil was an easy target. It was easy for Portugal to transport slaves to Brazil because it is very near to Africa.
While Australia evolved as it should be, it is a commonwealth country under Great Britain. Unlike Brazil, Australia was considered a base for the ships of Britain. Australian resources were not highly exploited. Yet, it became a place where British convicts were thrown. The crown needs to send convicts somewhere far from the country.
At that time, Britain already established a base in the Pacific Ocean, Australia. It sent a large number of English convicts to New South Wales, about 160,000 of them. These British expelled from England, who have no hope of returning to their home country. The convicts have no choice but to make the best out of Australia and settle for good.
In the case of Australia, geography also played a very vital role. During that time, the country, which is very far from Great Britain, was the ideal place to throw convicts. The place was chosen to expel rule-breakers because it is far and miles away from Europe.
Geography has a role in the growth and development of a country, evident in Brazil and Australia.
What are the five interesting facts about Brazil?
Brazil endured years of colonization. It is one of the unique countries in South America, making it more interesting. As the fifth-largest county in the world, what are the interesting facts about Brazil?
Let's dig in and see what makes this country unique:
Massively Diverse Population
Don't you know that Brazil is one of the top destinations for immigrants? The country is culturally diverse in population. Even in the past, most immigrants choose Brazil to be a place of retirement. The country is rich in agriculture and easily accessible by the Europeans.
Many countries in Europe like France and Spain immigrated to Brazil for good. Even in Asia, in the contemporary age, Koreans and Chinese live in Brazil. Let's add in the number the African Brazilians who continue to propagate in the country.
By and large, Brazil is a cultural melting pot of nationalities worldwide, west and east.
Language
Brazil is distinct among its neighboring countries in South America. Brazilians speak Portuguese, unlike other Latin countries that speak Spanish. As a former colony of Portugal, the language was one of its greatest influences. Even though the language is similar to Spanish, it has a unique twist.
The country made the language unique and came to have the Brazilian Portuguese. Yet, it is linguistically diverse. They have the Nheengatu and Tucano, indigenous languages.
Aside from that, as a cultural melting pot, the languages of immigrants blend with the locals. It is not just culturally diverse, but linguistically, too. Brazil, as a whole, is a mixture of races speaking different languages. It makes the country distinct and very much interesting.
Brazilians Love Coffee
Alcohol is not a widely consumed drink in Brazil. It is coffee. Many Brazilians love liquor as their way of connecting socially. Yet, they prefer coffee. Immigrants, Italians, in particular, work in the coffee plantation. It makes Brazil the largest producer of coffee in the world. It produces almost 30% of coffee production in the world.
The coffee industry is all over the country. It is in thirteen Brazilian states. A large chunk of employment came from coffee. As an estimate, there are around 300 coffee plantations in Brazil, in almost 1,950 cities.
Sports and Football is indeed a Love Affair.
The Brazilian football team is the strongest in the world. As Brazil's popular sport, Brazil's national football team won the FIFA World Cup five times. The team received the prestigious Jules Rimet Trophy and won gold in the Olympics. A lot of football fanatics in the world are impressed by how Brazilians play Football.
Aside from Football, Brazilians love sports in general. They practice and compete, and they can make it at the world's championships. There are sports complexes in major cities like Rio De Janeiro. The intent is to increase appreciation for sports among Brazilian youths.
Economic Player in Latin America
The continent's largest country, it is also the biggest country in economic progress. It is part of the BRICS. The country is an emerging economy. It continuously plays a crucial role in the region's economic development. The agriculture and steel industry in Brazil contributed to the progress.
What is Brazil's culture?
The Brazilian culture is a mixture of Indian, African, and Portuguese influences. These three formed the modern Brazilian culture, as we know today.
Yet, the core of the said culture is, of course, Portuguese. Being subject to colonization for almost three hundred years, Portuguese influences permeated.
Catholicism
In this case, we can see a taste of Portuguese influences in the aspect of religion. The majority of Brazilians are Catholic. During the colonization, aside from exploiting resources, Portugal spread religions to its colonies. Catholicism, particularly its impact, is very evident in the country's day to day lives. The old and modern churches in Brazil are of Catholic design.
Festivities and Carnivals
Another influence is the festivities and carnivals. Brazilian festivals and carnivals are grand and colorful. Anyone from different parts of the world knows that carnivals in Brazil are worth seeing. The carnival in Rio De Janeiro attracts visitors and tourists year after year. The grand parade and the excitement of the people are very evident. You can see that such festivities form social bonds and connections.
Food
The food culture is also part of the Portuguese influences. Brazilian cuisine varies from region to region. As we all know, it is a massive country and culturally diverse. You will enjoy cuisine in a very interesting manner because of regional differences. Yet, the infamous feijoada, dated back to ancient times, is true of Brazilian origin.
Brazilian music is a mixture of genres like bossa nova, tropicália, mangue beat, and carioca. We cannot deny that when we hear their music, we cannot help but listen more and more. It has a unique beat and rhythm that makes it so special. This musical combination formed contemporary Brazilian music.
Brazil's culture is as vibrant and colorful as its past. The African and European influences had translated to its culture and way of life today. It is being celebrated and enjoyed, and even the world today.
Why is Brazil dangerous?
The country has a reputation for being dangerous. It has been receiving bad press because of its crime and murder rate four times than the United States.
The increasing incidents of crime and murder made the country a dangerous place to visit. Yet, if you practice caution and be alert at all times, Brazil is worth visiting.
Of course, common sense and precautions can go a long way when in Brazil or throughout South America. Here are some tips for safe and secured travel in Brazil:
Keep it low
Always be in a low profile when traveling to the country. There are robbers and thieves, especially in crowded areas. Displaying your jewelry or any valuable items will make you noticeable by this group. Do not carry a lot of money or cash when going around places. Only bring what is needed so that you do not have to worry about losing money.
Be alert and confident.
Criminals target naive and disoriented-looking individuals. If you display an image as you belong to the crowd, you will be less targeted. Know your surroundings well, especially when you are aware that you are in a dangerous place. Keeping an open mind and being observant will keep you safe.
Know emergency hotlines
When things are getting out of hand, and you need help for support, know your contacts. You will have peace of mind when you know that you can seek immediate support during bad times. Always know the emergency numbers or better the contact information of your embassy. They can give you help in tough times.
Is it worth going to Brazil?
Of course, even though it has a reputation for being dangerous. Brazil is worth your visit. You would not want to miss its natural and cultural diversity.
The large country in South America has a lot of beautiful things to offer. From the amazing landscapes and nature, up to the vibrant and interesting way of life.
Brazil is a hotspot for tourists, particularly to those who seek adventure. It has endured a lot making it more interesting and worth understanding. The experience you will get by visiting the country is limitless.
The big chunk of land, the fifth largest country, and the six highly populated, is full of life. You can go from city to city and witness varied influences like African Brazilian in Salvador. Then, make noise and have fun in Sao Paulo, to experience the cultural melting pot. European influences are evident in metropolitan cities like Brasilia, as well.
After which, dance the night away, and witness the amazing parade in the Rio De Janeiro carnival. Get a loud, drink, and shout like the locals, an authentic way to experience Brazil.
You will have a travel of a lifetime when you visit Brazil, and it is not only a large country in South America. But it is colorful and interesting as well.