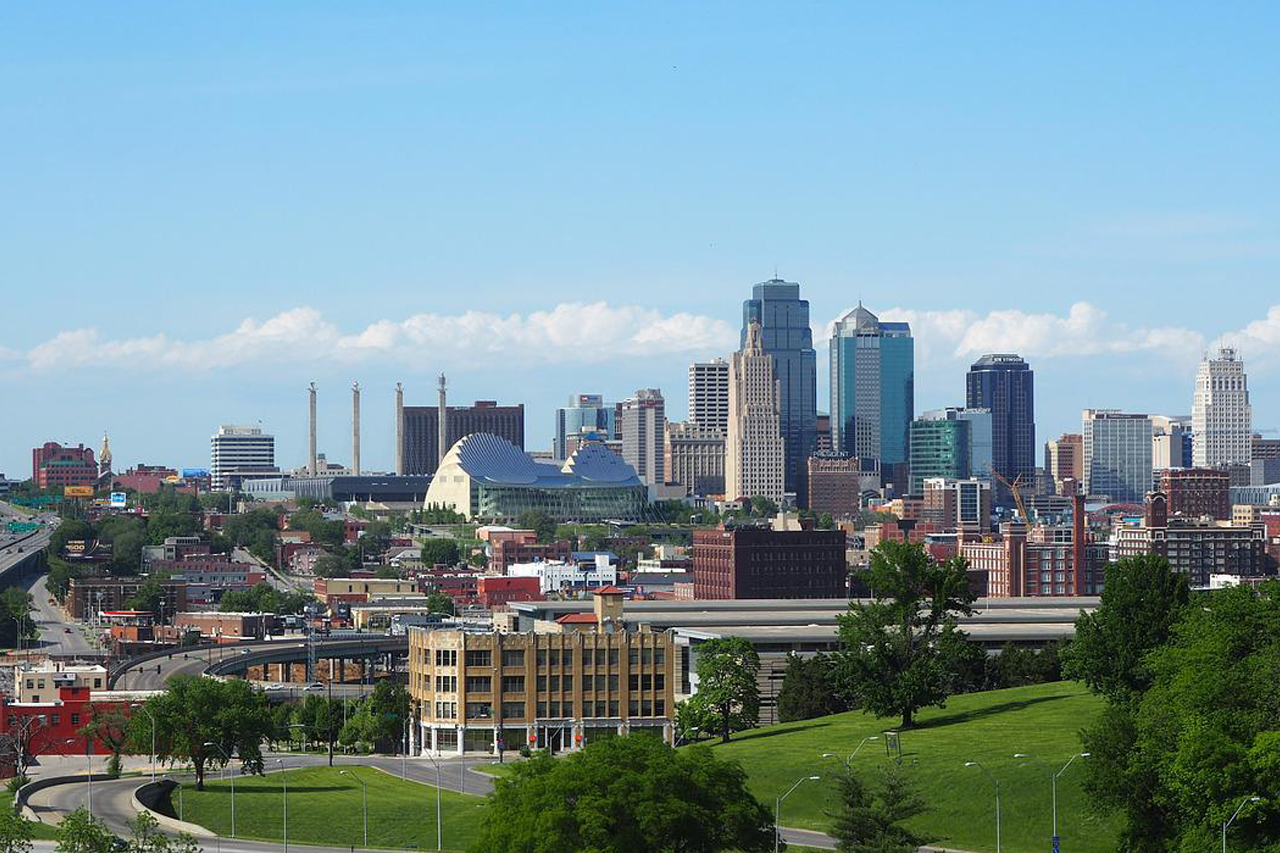 Kansas City is in the Wyandotte County town and is locally referred to as "KCK." It has excellent features, including architectural structures like the Victorian home for John and Margaret Scroggs in Strawberry Hill.
KCK is also well-known for its mouthwatering barbeque. Its culinary scene is another local reason why people consider moving here. But, of course, this metropolis in the Midwest near Interstate 35 is more than just the American equivalent of Europe and tasty food.
So, we came up with this article for us to dig deeper into Kansas City and all of its offerings. Let this list of pros and cons guide you upon moving to this Midwest town.
Is Kansas City, Kansas, A Good Place to Live In? The European Counterpart of America
The Good Side
KCK's Great Architectural Significance
If you wander Kansas City, you will undoubtedly find proof of the town's potential to be a tremendous European counterpart. The abundance of great deco-art here is evident in its buildings and other town structures.
Among the top and most recognizable one is the Roman Catholic Archdiocese of Kansas City in Kansas and the Memorial Hall in the city's downtown area. Meanwhile, the Wyandotte High School is also among the city's historical landmarks that land a spot in the National Registry of Historic Places.
Additionally, this area has excellent architectural structures, such as the Rosedale Arch, a replica of France's renowned Arc de Triomphe.
The presence of Sauer Castle and Scottish Rite Temple, which were on the National Register of Historic Places, also adds to the beautiful things you will see if you live here or even pay a visit.
Enhanced School Systems
Living in Kansas City also has the benefit of a top-notch educational system. Therefore, if you are traveling with children of school age, this area has excellent and reputable academic institutions.
Your choice of school for your children will also depend on what they need. There are around 105 academic institutions in the area for your selection.
Piper Elementary School, Delaware Ridge Elementary School, and Piper East Elementary School are some of the best options for elementary schools in this area.
The Sumner Academy of Arts & Sciences, Piper High School, and Turner High School are some of the region's most well-liked secondary educational institutions.
There are also tertiary schools in the metropolis where you can receive a top-notch education, which is another fantastic thing about this place.
Donnelly College, Kansas Community College, and the University of Kansas Medical Center are a few places to earn your degree.
You'll Enjoy a Fun-Filled Weekend.
In addition to Kansas City's historical riches, there are other ways to spend your weekends and free time.
Across the 128 square mile land area spreads plenty of natural areas, parks, and enjoyable activities for you and the whole family.
The Kansas Speedway is an attraction in this area that you should not miss, especially if you are a fan of NASCAR.
Do you enjoy ball sports?
If so, there is a great major league soccer spin-off at the Sporting Kansas City game at the Children's Mercy Park. Meanwhile, Kansas City T-bone ballpark is the best place for a night of great baseball for your family and friends.
The existence of Legends Outlet in the neighborhood is something you will appreciate if you love shopping. There are more or less than one hundred shops in this area, both inside and outside.
Adventurers will also adore the Zip KC Zip Line Park, the only zipline park in Kansas. Zipline tours cater to every skill level at this vast 143-acre adventure park.
Additionally, those who love the outdoors will enjoy Kaw Point Park, where there is a boat ramp for kayaks, canoes, and motorized boats. There are also wooded pathways, including the Lewis and Clark Heritage Trail, in this spot.
Without a doubt, you can enjoy spending your free time exploring the city.
KCK's Short Travel Time
In Kansas City, getting from one location to another will take less time. The median commute time across the country is 26.4 minutes, but Sperling's Best Places reports that the average commute is only 21.5 minutes one way.
Additionally, the city's route includes freeways and interstates. I-35 and I-70 are two of the main roads in this area. Interstate 635 links the city proper to Riverside, Missouri, and the suburbs.
In the northern part of Kansas City, K5 also functions as a route.
Use the Kansas City Area Transportation Authority, which transports about 60,000 passengers daily, to get around the area.
The absence of heavy daily traffic is also good news for the city. There may be brief periods of light congestion when there are significant road repairs, but everything is manageable on a typical commute day.
The Bad Side
It Is Not the Safest Town In Kansas
The city of Kansas City is not the safest in the country. Property criminality and violent offense rates are higher than the national average.
According to Neighborhood Scout's data, the metroplex has an annual record of 7,452. There is a 1 in 129 chance that you will be the victim of a murder, rape, robbery, or assault in the neighborhood. Moreover, you have a one in twenty-five possibility of becoming the victim of a break-in or other type of theft.
There is concern among the locals due to the rising crime rate. However, options are available here if you want to live in a quiet neighborhood.
Communities in Piper, Morris, Kensington, and Maywood are among the areas with low crime rates.
The Extreme Natural Phenomenon
Kansas City is on the periphery of "Tornado Alley." The springtime is when this metropolis experiences most of its twisters, which is not ideal and can also be devastating.
The worst outbreak of this destructive phenomenon to hit America, including KCK, occurred in May 2019. According to the US Tornadoes report, the natural disaster lasts up to 14 days with around 240 twisters.
In addition to this inevitable catastrophe, the area is vulnerable to severe flooding. With an average of 12.5 days with at least 0.04 inches of precipitation, June is the wettest month, according to Weather Spark.
The city's winter, meanwhile, is bitterly cold and physically demanding. Here, 1 inch of snow falls on average every 31 days. Averaging 2.8 inches, January may be the freezing month, with 24 degrees Fahrenheit.
What Is the Cost of Living in Kansas City, Kansas? An Affordable Town in Kansas
The Good Side
The City Has a Reasonable Living Expenditure
Kansas City is one of your best options if you are looking for a metropolis with a low cost of living.
The metropolis's overall score is 18.4% below the national average. Most of the deciding factors, including the cost of food, the housing market, and the cost of utilities, are also below the national median.
Speaking of utilities, you can expect to pay around $204.69 for the area's essential services like water, electricity, heating, and garbage collection. You will pay an additional $75.83 on your bill if you need to add an internet connection.
The cost of transportation in KCK has this affordable pricing. Being served by the Kansas City Area Transportation Authority, the regular bus fares are $1.50 for a one-way trip and $3 for an all-day pass. Additionally, streetcar rides are accessible here.
A Fair Housing Market Exists in Kansas City
Prices in KCK will not hurt your wallet whether you want to rent an apartment or buy the home of your dreams.
In this metroplex, the average home is worth $147,400, while rent for a single apartment is $706 per month. If you have a small family, renting a three-bedroom house will cost you $1,264 per month. These reasonable average prices may be even more affordable in other parts of the city.
A house in KCK's renowned Strawberry Hills has a listing of for-sale homes with prices between $20,000 and $195,000. The rent in this location is also between $930 and $1,500.
Next, you can find a home in Shawnee Heights for between $89,950 and $100,000, with rent starting at $695 per month. Or you might prefer to reside in Argentine, where you can buy a decent house for only $23,000.
Additionally, if you want to move to the renowned Rosedale neighborhood, you should be prepared to spend anywhere between $25,000 and $400,000 on a home. If you decide to rent a place, your rental costs will range from $675 to $2,200.
Affordable Food Spending
You will appreciate how you can save money on basic grocery expenses in Kansas City. When it comes to pricing these necessities, the city ranks below average.
According to Numbeo, one kilogram of beef round costs $9.60, a kilogram of banana costs $1.40, and a kilogram of oranges costs $6.67.
You can find these low-cost prices, especially if you buy your goods from a local farmer's market. Strawberry Hill KCK Farmers Market and KCK farmers Market are two local favorites.
Meanwhile, the Peddler's Daughter on Merriam Lane is a significant discount store with lots of fresh produce. They also have the best pie on KCK.
Medical Care of High Quality and Low Cost
In Kansas, the average cost of health insurance is around $525. Depending on your household income, you may also be eligible for the nation's Medicaid healthcare program.
In addition, the metropolis is dwelling to the world-class University of Kansas Medical Center. This facility has consistently ranked among America's top healthcare providers.
Moreover, there are health care facilities in the city that offer low-cost medical care. Swope Health Wyandotte, Mercy, and Duchesne Clinic – SCL are among these facilities.
The Bad Side
High Tax Burden
Kansas City bears its fair share of high taxation with 9.3% overall sales tax. This figure came from the state's 6.5%, the county's 1%, and Kansas City's 1.63%.
The metroplex is also not exempt from collecting personal income tax from its workforce.
Furthermore, you must pay the annual tax if you purchase property in the metro. According to Sperling's Best Places data, the property tax in this area is $17.82 per $1000 value. For example, if you paid $150,000 for a house, your annual tax obligation is $2,673.
This high tax burden is not a significant issue given the town's low cost of living compared to other Kansas cities.
Why Work in Kansas City, Kansas? The Promising Labor Market In KCK
The Good Side
Kansas City's Growing Job Market
Over the previous years, the labor market in Kansas City has grown by about 1.6%. In addition, the local government sector sees growth of 30.42% over the next decade.
Moreover, the unemployment rate in this country has decreased from 3.4% in 2021 to 2.7% in the first quarter of 2022. these data came from the most recent Bureau of Labor Statistics results.
Around 80,000 people work in the city, with a sizeable portion employed by a manufacturing firm that employs approximately 10,000. The town has 8,327 people in the healthcare industry and 7,420 in the retail sector.
The Varying Industry of The Metroplex
The city's economy is diverse, with a strong emphasis on manufacturing. There are many manufacturing establishments in town, including the General Motors Fairfax Assembly Plant, which produces the Chevrolet Malibu and the Cadillac XT4.
Furthermore, the city is home to the Associated Wholesale Grocers and the Kansas City Steak Company.
One of the primary industries here was establishing a fiber-optic network for the whole city, which they can extend to the entire nation.
Piper in KCK became the first entire community in the country to have residential broadband internet in 2012, provided by Google Fiber.
The Bad Side
The High-Income Tax Rate
Working people in KCK may not like that they must deduct a significant amount of tax from their pay.
The city has an income tax rate of around 5.7%, significantly higher than the national average of 4.6%. One's salary also determines the tax burden here, so your federal obligation will increase if you earn a lot.
However, the median wage in KCK is $38,073, so that may still be enough money to cover your living expenses.
This article summarizes all the good things and potential drawbacks you should know before starting a new life in Kansas City.
We are pleased that you have read this far in our guide. We also hope you enjoyed reading everything here.
Kansas City may be an underrated metropolis in Kansas, but that does not diminish the fact that his lovely midwestern setting is a good one. Because of its affordability and livability, you could have a great life here.
We hope you will be able to relocate here soon.