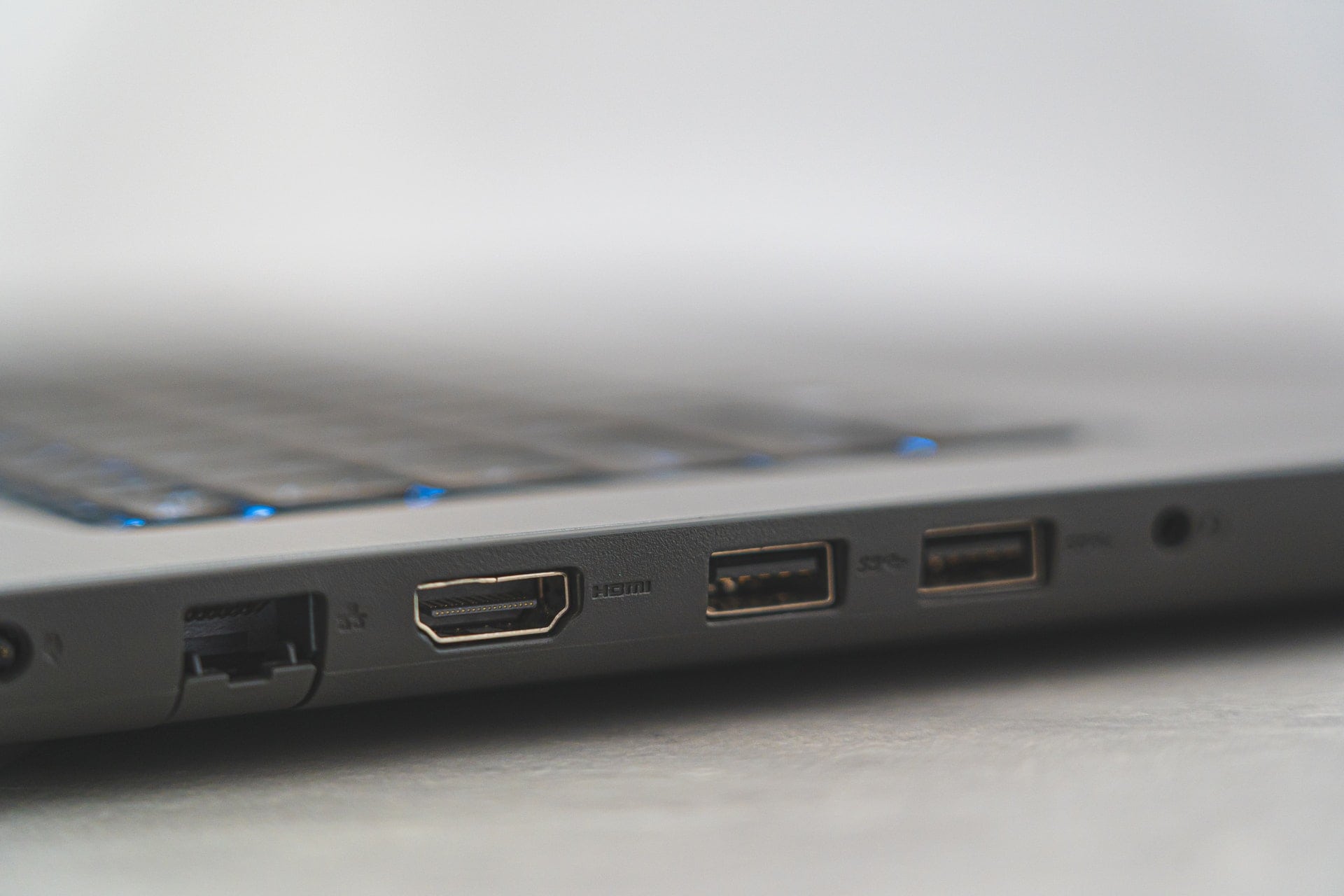 Traveling with a laptop, tablet, and the phone is increasingly a way of life. Many hotel establishments advertise rooms with access to an internet connection. You see a fast wireless internet connection in hotel promotions, and you seal the deal. You already book accommodation at that hotel.
However, upon connecting your device to WiFi, you often encounter low internet speed. It would be a big hassle, especially when you need an essential email to send to someone. Or you have work to finish on time.
Business travelers cannot afford to stay in a hotel with slow WiFi connectivity. They will indeed find ways to speed up a connection, or worse, cancel their booking at the hotel. Thus, most of them would prefer hotels with ethernet ports for better internet access.
Ethernet ports are wired connectivity with faster internet speed. Before the prevalence of wireless connection, Ethernet or wired connection was the norm. Yet, when WiFi became popularized, many hotel chains switched to wireless connectivity.
Hotels prefer wireless connectivity as it can accommodate a higher volume of users. WiFi allows devices to connect to the Internet without the need for a cable or port. Multiple WiFi-enabled devices can easily connect to the Internet, as well.
Yet, with this kind of connection, speed and stability are usually compromised. Thus, some people would prefer having an ethernet port in their hotel room. It can provide a fast and stable wired connection to accommodate your needs.
Hotels do still provide wired internet connectivity to guests. Ethernet ports are available in some hotel rooms for fast connectivity. You can connect your device using an ethernet jack in your hotel room. It will establish better speed and stable internet connectivity.
How do I get Ethernet in my hotel room?
Plenty of hotel chains would only offer wireless connectivity in the room upon check-in. They will give you an internet card with user and password in it to allow you to connect wirelessly. It is sometimes rare to see ethernet ports inside a hotel room nowadays.
You can get ethernet in your hotel room by knowing some hacks and tips. You can use an ethernet jack for wired connection. Using telephone jacks and dial-up are always ways to get ethernet in your hotel room.
Use of ethernet jack

Getting an ethernet in your hotel room is fast and easy. You should find the ethernet jack in your hotel room to establish a connection. There is a separate ethernet jack in some hotel rooms. It means that the establishment can offer you high-speed Internet, as well.

Once you locate the port, you will use an ethernet cable to connect to your laptop or computer. However, if you could not bring an ethernet cable with you, the hotel can provide you with one. After establishing the connection, your computer will automatically sense the ethernet cable connected.

Telephone jack or dial-up connection

Another way to build an ethernet connection is by using a telephone jack. You can use a standard telephone cord to connect your device to the telephone. The dial-up link will be able to provide you access to the Internet, as well. Using your computer, you can set up the dial-up connection.
In this method, you can ask the front desk what number to use to dial-out the room. You can connect to an Internet service provider (ISP) by dialing a number using a telephone line. However, this process is not advisable when the hotel is using a digital telephone line.
When you use this kind of connection, there is a possibility that the hotel might charge you for dialing out. Of course, the hotel can detect your use of equipment and facilities beyond the rate you paid.
How do I connect my router to a hotel Internet?
Most of the time, you travel where you bring several devices. You have your laptop, cellular phones, and even a tablet. They all need a WiFi connection so you can enjoy using them while on a trip.
It requires not a single ethernet cable but a WiFi router. There is a portable WiFi router that you can use when traveling. You can easily connect it to the hotel internet to allow devices to connect wirelessly.
Different types of the router can connect to the hotel internet. They are the WiFi to WiFi router, WiFi router to access point, and touchscreen. You can enjoy the hotel internet using all your devices and connect to these routers.
Thus, here are ways to connect to the hotel internet using different types of the router:
WiFi to WiFi router

This type requires you to connect to an ethernet cable. You can locate the ethernet slot of your room and establish the connection. After that, you can already turn on the router and access the router's page using your laptop. You can now create a password and connect your devices using your SSID.

Wireless router and access point

The wireless router needs a configuration as well. Initially, switch the router mode to AP or access point. Using your laptop, access the router's page and configure. Follow the prompts until you finish setting up. Then, you can now connect your devices wirelessly.

Touchscreen router

It is the lightest type of router, great for travel. It is a touchscreen, and the setup is the easiest compared to the two I mentioned. To set up, turn on your touch screen router, scan the hotel WiFi, and connect. After that, enter the information provided by the front desk and verify the connection.
Once verified, you can create your network and change the SSID, then set up your password. After completing, you can now connect your devices using the touchscreen router.
Hotels typically limit the number of devices that can connect to the Internet. You have a code, and once you hit the limit, you will not be able to connect more devices. If this is the case, there are still ways to share your hotel WiFi on several devices.
You can connect multiple devices to the hotel internet fast. Using your computer or a travel router, you can share hotel wifi to all your wireless enabled devices.
Using your computer

Install a connectivity hotspot in your windows laptop. You can share the hotel WiFi on multiple devices. After, connect to the hotel network, enter the code, and activate the hotspot. Your devices can connect to the network name the hotspot created.

Wireless travel router

Using a wireless travel router, you can share the hotel internet to different devices. It works as a hotspot and can easily place where the strongest hotel WiFi signal. It is portable and ideal for light travel packing, as well.
Is the hotel wired Internet safe?
Wired or ethernet connection provide users faster connectivity compared to the wireless connection. Of course, the use of an ethernet port allows you to connect directly to the Internet. It gives you better speed and stability.
Ethernet connection allows you to get the maximum speed available and less interference. It is not the same as WiFi, where the signal may drop at any given time. But is it safer?
In the aspect of how many users can connect to a single server, you might conclude that the EthernetEthernet is safer. WiFi allows multiple users to communicate at any given time, unlike using an ethernet.
However, it is not the case. Wired connections are also compromised. Hackers are skilled nowadays, and establishing a secured connection should still be practiced.
Hotels have security measures to protect business and guests in the internet world. The hotel does not guarantee that using the hotel wired Internet or wireless internet is safe.
You are responsible for making your connections safe and secure. Here are some tips to protect yourself online while on the hotel premises:
Keep yourself informed
When connecting to the Internet, ask the management what kind of networking the hotel has. The most secure network any establishment could have is the one that creates a VLAN. The virtual local area network. Can provide each user access to the Internet securely. It can prevent hackers from copying the hotel's central server and protect guests from cyber attacks.
Firewall matters
If your personal computer, install a firewall for better security. It prevents establishing a connection between your laptop or unknown systems. Always update the firewall, either in Windows or Mac, to get the latest protection for your computer.
Do not send any classified information using hotel internet
It is not advisable to use the hotel internet in accessing the most confidential data. Never use the hotel connection when sending or accessing bank or credit card data. Better call your bank or customer support when you need to send such information.
Update password and security software on your computer
Before making a trip and leaving your home, make sure that you update your password. Always use different passwords for any sensitive application prone to hacking.
Can you get hacked using hotel WiFi?
Hotels do not guarantee that your connection is secure while under the premises. Do not expect that your signal is protected even when you are at the top-rated hotel room.
Searching on a hotel WiFi hotspot even with a password does not guarantee security. You can potentially get hacked even when using a secured network from your hotel or WiFi.
When staying at a hotel, there is a lot of WiFi connectivity that provides fast internet access. Be cautious when connecting to such, as hackers may trap you. They can get all your essential information when you connect to decoy networks. Once you get trapped, they will have the ability to see everything you do online. Or worse, access your entire computer data.
Hotel establishments are still public spaces. Keeping your connection secure and installing protection might keep you from being hacked. It is essential to take precautionary measures when connecting to a public hotspot.
Can hotel WiFi see what you are searching for?
Hotels will not track your searches and connection intentionally. But they can still monitor their wireless connectivity. It is a way for them to protect their network and guests' internet security as well.
Hotel wifi servers can gather log files of your WiFi usage. They can have access to the data you shared while connected to the hotel internet. Hotels can see your searches and activities while using their internet server.
Here are some activities hotels can see while you are on the hotel internet connection:
Time you connected to the Internet
Duration of time you are online
Websites you visited
Unencrypted HTTP traffic
IP addresses
Of course, hotels will not use this information against you. But with this kind of access, your privacy is at stake. So, always be mindful of what to send and share while being connected to the hotel internet.
Is it safe to use hotel WiFi for banking?
The answer is a big no!
It is not safe to use hotel WiFi for banking. You put confidential data at risk when you use hotel WiFi for internet banking. You will leave your banking information exposed to potential hackers and cybercriminals.
Never use the hotel connectivity in any transaction that may potentially put you at risk. Hackers are technologically savvy, and they can use your data for personal gains.
We recommend encrypting your data when you share them online. VPNs are ideal security tools to keep your searches as private as possible. A virtual private network can hide your real IP address, which can save you away from hackers.
Hotel and hospitality is a big industry. Yet, they have a lot to improve to ensure the online security of their guests. Aside from speed and stable connection, hotels must step-up the game in cybersecurity. It will enhance hotel ratings, increase revenue, and online hotel credibility, as well.
On the other side, as users of the hotel internet, you have the responsibility to be cautious about what you share. It is necessary to protect yourself from cyber attacks every time you stay at a hotel.