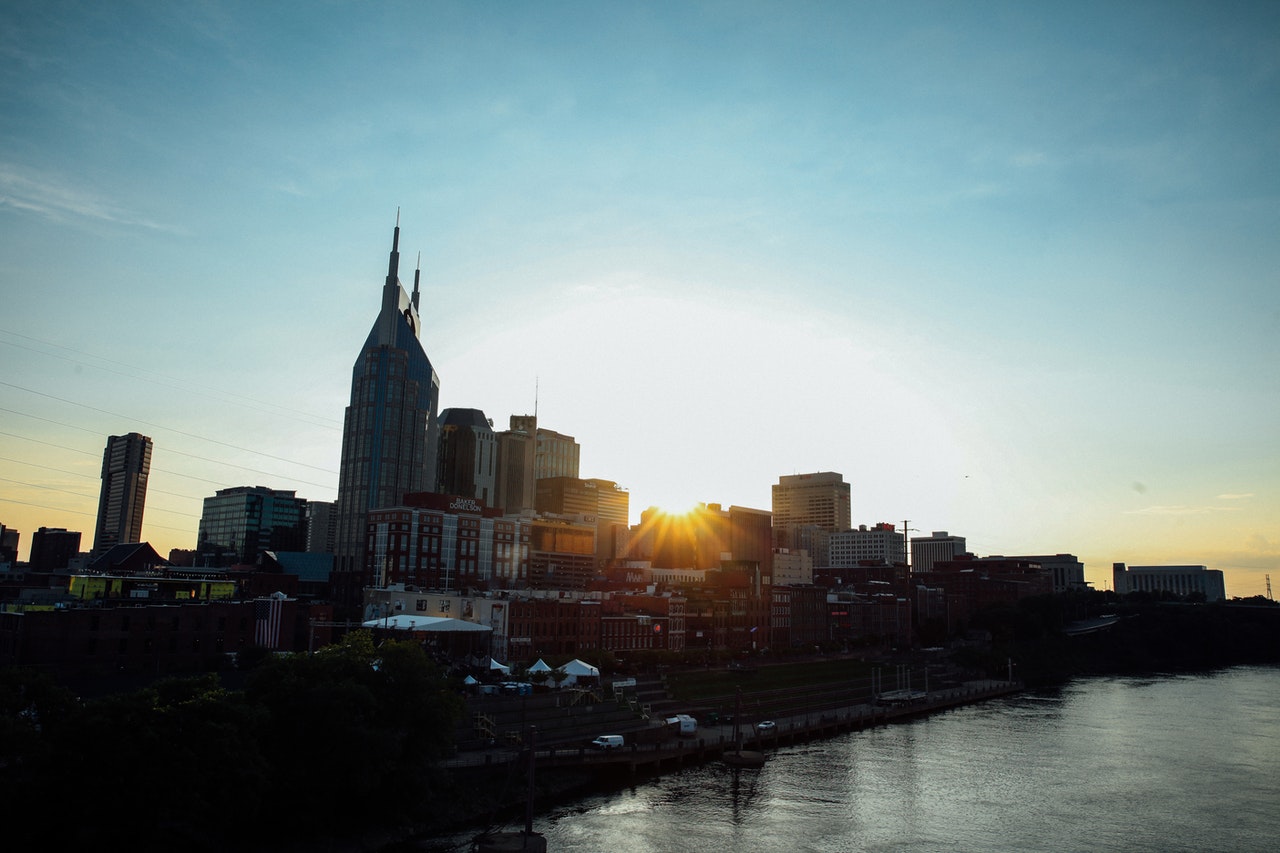 Every melomaniac will find it hard to choose between Austin and Nashville as the best place to live. Tagged as the Live Music Capital of the World and the Music City – Austin and Nashville are great cities.
They are America's artistic hubs and attract millions of music-goers each year. People flock to find a new song and dance in the concert to experience the cities music vibe.
More than just a music haven, Austin and Nashville offer spaces for people to live and settle. Both cities can cater to families, young professionals, and city dwellers. They have delicious food, opportunity, and a pleasant environment for quality living.
You will be confused about which city is better than the other. Thus, we have these cities pitted against each other to weigh on which is a better place to live. Nashville or Austin, where is the best place to live?
How do Nashville and Austin compare?
Living in Nashville
Known as the Music City, Nashville presents you with a great bar and food scene, plus a low cost of living. Living in Nashville can give you plenty of perks and some downsides, too. Thus, we breakdown the pros and cons to provide you a bigger picture of what Nashville truly is:
Pros
Low unemployment rate

If job opportunities are what you are looking for in a city, Nashville will not disappoint. It is one of the fastest-growing cities in the United States, and the possibility of getting a job is pretty high. The unemployment rate is only 3.2%, better than the national average. You can join the cities labor force in no time once you decide to move to the city.

Great music scene

It will not be the Music City for no reason. Nashville offers you a legendary music scene that you will surely enjoy and love. It has venues for music like the Grand Ole Opry House, The Bluebird Cafe, among others. Its recording studios cater to music legends such as Elvis and Dolly Parton. It really earned its reputation as the Music City in America.

Low cost of living

Nashville is a very affordable city. It is cheaper than Austin, Denver, and even Portland. The housing rate can only go as high as $1,300. You will find a decent apartment and save money at the same time.

Interesting food scene

The food scene is always on top of the list when weighing in how good a city is. In this category, Nashville is on top of its game. Its hot chicken is divine where people always want to get a taste of it. If restaurants are on your mind, the city has Henrietta Red and Martin's Bar-b-Que Joint to brag about.
Cons
Transportation

To get around the city, you will need a private car. Nashville does not have an excellent public transportation system compared to other cities. Its WeGo Public Transit is not very reliable and getting yourself a car is the best option.

Weather

Living in Nashville means you have to adjust to its unpleasant weather in some months. You will experience humidity from May until August that gets as high as the 80s. For some, it is a challenge, but if you are not sensitive about the weather, it is tolerable.
Living in Austin
Another great city to watch out for is Austin, Texas. It has a rapidly growing economy making the city a worthy place to settle in. It can be at the top of your choice because of the following:
Pros
Music and Art

Music and art come alive in Austin. There is plenty of music and art venues making your life in the city exciting. You will never run out of music festivals and art events to attend. There is Austin City Limits Music Festival and JMBYLA Austin at Circuit of the Americas. If you want the art scene, streets and murals are endless. You can see them in South Congress, Elisabet Ney Museum in Hyde Park, too.

Diversity

Aside from the music and art scene, Austin is a culturally diverse city. It exhibits a significant increase in minority groups like Hispanics and Asians. There is a huge possibility of meeting a new set of people with different backgrounds from you.

Food

As a Texan city, Austin offers people one of the best barbeque experiences in the United States. There are plenty of restaurants and food shops offering their tastes of barbeque. You can visit the Franklin Barbeque, LeRoy and Lewis, Kerlin BBQ, and more.

Job opportunities

Austin has a growing tech industry. You can find a job in this industry while working your way up to financial stability. If you have an info tech-related background, you have higher chances of getting a decent job in this city.

Relaxed lifestyle

Unlike more sophisticated cities in America, living in Austin is more comfortable. You can establish a more casual way of life in Austin than in any other city.
Cons
Weather

The weather in Austin can be unpleasant. But it is expected as Austin is a Texan City. You will be experiencing heat and humidity, especially during the summers. If you are not used to this kind of condition, you should take time to adjust or adapt.

Limited transportation system

Austin lacks a sophisticated transportation system. It only has a bus system that provides commuters with mass transport during working days. The city does not have a train or subway line offering convenience to the people.

Heavy traffic

Since Austin has an average transport system, expect a high surge of traffic constantly. For convenience, people would rather own a car than wait for bus lines to arrive. As a result, there is a build-up of traffic every day.
Is Nashville an expensive city to live in?
Nashville's cost of living is higher than the national average. However, compared to other cities, Nashville is still affordable. The cost of living is even 14% higher than the State of Tennessee average.
Here are your considerations in terms of expenses when you chose to move to Nashville:
Housing cost

The city's housing index is 113.3, making it 13.3% higher than America's national average. It is also 71.2% higher than the average of Tennessee. A single-family home, condo, and townhouse will already cost you $262,000. It is consistently increasing with a 10% year-over-year housing rate climb.

The monthly rent in the city will cost you $887 for a studio apartment. The price also varies depending on the neighborhood you choose.

Utilities

The housing rate in the city is higher than the national average monthly utilities, on one side, are below the average. However, it is higher than the State's average. Almost 6.3% of residents in Nashville spend their monthly expenses on utilities. It can reach $173 a month.

Food

Food and grocery are affordable in Nashville.
But it is still above the national average. Residents allot $216 on monthly food expenses.

Health

Another important consideration when you move to a new city is health security. If you chose to settle in Nashville, you need to spend $500 on an adult insurance plan. Health care in Nashville is lower than the national average. It is one of the advantages of the city.
Health care in the city is at par, as well. Compared to the national average of 210 doctors per 100,000 people, Nashville has 347. You are sure that you will receive health care once you need it.
The expenses are reasonable given that you are receiving enough salary. The average income a Nashville resident receives annually can reach $28,000 a year. It is enough salary to pay for your monthly expenses, and if you know how to budget wisely, you can save, too. You will be able to afford a comfortable life in the city given that you have a job.
Is Austin, Texas a good place to live?
As a popular music hub, Austin is a good place to live. It has been voted for three consecutive years as the best place to live in the United States. The US News and World Report gave this recognition to Austin. It assessed the city's quality of life, job market, and desirability.
Moreover, here are some of the top reasons why Austin is the best place to live:
The Great Outdoors

Austin has an incredible landscape that gives people opportunities to enjoy life outdoors. You can access plenty of green spaces in the city and keep fit. The Lake Bird Lake is ideal for paddleboard and kayaking. There are also trails like the Greenbelt for hiking and biking. You can watch the bats fly out from the Congress Ave. Bridge, an incredible view during summers. Swimming is another activity you can enjoy in Austin. The Barton Springs is a perfect venue for it. You will never run out of fun activities to do when you choose to live in Austin.

Excellent Food Scene

The food scene in Austin is hard to miss. The city has a dynamic food culture that offers delectable dishes to the people. There are plenty of stalls and food trucks that offer you an authentic Texan food taste. If you want a taste of Austin's best authentic tacos, you should visit Veracruz in East Austin. On the other side, La Barbeque is a popular barbeque spot in the city, too. For Japanese cuisine, you can also visit Uchiko and Ramen Tatsuya, as well.

Tech Giants to work for

You can find big companies to work for in Austin. Some of them are Facebook, Google. Apple, Dell, Indeed, and Dropbox. If you have a background in this industry, you have a higher chance of getting employed. These companies have great benefits and perks to their employees.

Artists Haven

Austin is not only for melomaniacs but for people who love arts, as well. The city attracts creatives and encourages them to hone their talents and gifts. In Austin, you are free to explore music, fashion design, writing, and so much more.

Good place for small business
If you are more of an entrepreneur than an artist, Austin still has a space for you. Small businesses thrive in the city because of its diversity. You can start harnessing your entrepreneurial skills when you start living in Austin.
Conclusion:
Austin and Nashville are unique on their own way. But when it comes to choosing a better place to live in, Austin will come first. Building a life in Austin is easier compared to Nashville. There is a higher chance to find a job, in an industry that provides competitive salary. Aside from that, you can experience the holistic way of living with great outdoors, relaxed city vibe, and a potential of starting a business, too.